Markets opened flat after Jobless Claims came in better than expected and then vacillated sideways in a range most of the day.  However, a rally the last hour took all 3 major indices out near their highs.  This left us with strong white candles in all 3 indices and the DIA printed another all-time high close while the SPY is close to challenging the top of its own 3-week range.  On the day, SPY gained 0.80%, the DIA gained 0.94%, and the QQQ remains the lowest of the three, but gained 0.75%.  The VXX fell half a percent to 38.95 and T2122 fell slightly to 72.07.  10-year bond yields closed flat at 1.57% and Oil (WTI) fell more than a percent to $64.86/barrel.
Late in the day, the Fed published a report that warns investors to watch for significant declines in asset prices as high valuations have stretch markets.  However, that did not prevent bulls from driving higher into the close.  Also during the day, SEC Chair Gensler told Congress that trading has been "gamified" by features of some brokers like Robinhood.  He also reiterated that he has asked SEC staff to investigate the "payment for order flow" system that routes orders through firms like Citadel and VIRT and is now the backbone of online brokers.  Finally, he told the House Financial Services Committee that social media hype is a major concern for markets and crypto markets in general are lacking in investor protections (implying regulation may be needed).
After getting hammered Wednesday on the news of their treadmill recall, PTON made a small rebound (+1.4%) on Thursday.   Then after hours, the company reported an earnings beat on both lines (albeit with earnings just as a lesser loss than expected).  This included a 143% increase in sales, but also announced it will take a $165 million hit due to the recall.  Finally, due to the recall, the company has also postponed the planned launch of a cheaper treadmill model that had been scheduled to go on sale at the end of May.

Related to the virus, US infections are rising again after plateauing at a level above the fall level.  The totals have risen to 33,369,192 confirmed cases and deaths are now at 594,006.  The number of new cases has is falling again and are back down to an average of 46,288 new cases per day. However, deaths are still plateauing at the new lower levels, now at 677 per day.  A new Kaiser Foundation survey found that the JNJ vaccine pause last month caused 9% of Americans to change their mind and remain unvaccinated and 7% to say they less likely to want any company's vaccine. In better news, the CD Vaccine Advisers Committee scheduled a meeting for next week to discuss expanding the approved age ranges for PFE vaccine and follow-up on earlier discussions related to the JNJ blood-clotting issue.
Globally, the numbers rose to 156,784,352 confirmed cases and the confirmed deaths are now at 3,272,175 deaths.  The trends have reversed and are now trending toward trouble again as we have seen significant upticks recently.  The world's average new cases seems to have topped again at the new all-time peak and is now rounding over at 793,820 new cases per day.  Mortality, which lags, may also be rounding over again at 12,901 new deaths per day.  India reported yet another record of well over 414,000 new cases Friday.  They also reported another state (around Goa) where the test positivity rate now exceeds 50%. (The worst part of this is that Goa is a major tourist destination and tourism has not stopped due to religious festivals and holiday plans in that part of the world.)
Overnight, Asian markets were mixed again, but overall leaned modestly to the green side.  Shenzhen (-1.95%) took the biggest hit and was an outlier.  Taiwan (+1.71%) was an outlier to the upside and most exchanges had much more moderate moves.  In Europe, with the exception of Greece, markets are strongly green across the board.  Among the big 3 exchanges, the FTSE (+0.61%), DAX (+1.31%), and CAC (+0.19%) are all positive so far.  As of 7:30 am, US Futures are pointing to a modestly green open as traders wait on the April Payrolls and Unemployment numbers.

The major economic news scheduled for Friday includes Apr. Nonfarm Payrolls, Apr. Participation Rate, Apr. Avg. Hourly Earnings, and Apr. Unemployment Rate (all at 8:30 am).  Major earnings reports on the day include AMCX, AXL, AMRX, ATH, CLMT, CI, SSP, ELAN, FLR, GCI, GLP, GVA, HE, IEP, IBP, ITT, LEA, MODV, QRTEA, SPB, TU, TIXT, and VTR before the open.  Then, after the close, UNVR reports.
The bulls found some traction Thursday, but the mega-cap high-tech QQQ still remains in a short-term downtrend and the SPY has yet to break out of its recent range. Payrolls are likely to call the tune for early trading today, but long periods of vacillation, punctuated with bursts of volatility remain the mode of the market. So, continue to be careful, hedged, and/or nimble.
The first rule of successful trading is "don't lose money," not "trade every day." Remember, you don't have to trade every day or every week. When you do trade, respect potential support and resistance levels, but you don't have to assume they will hold. Just keep locking in your profits when you achieve your trade goals and maintain your discipline by following those trading rules. Stick with the trend, but also avoid chasing trades you have missed. Don't let your emotions get the better of you. It is consistency that is the key to long-term trading success. Finally, remember it's Friday. So, don't forget to pay yourself.
Ed
Swing Trade Ideas for your consideration and watchlist: No trade ideas today (Rick is out). You can find Rick's review of tickers on his YouTube Channel here. Trade your plan, take profits along the way, and smart. Also, remember to check for impending earnings reports. Finally, remember that any tickers we mention and talk about in the trading room are not recommendations to buy or sell.

🎯 Mike Probst: Rick, Got CTL off the scanner today. Already up 30%. Love it.
🎯 Dick Carp: the scanner paid for the year with HES-thank you
🎯 Arnoldo Bolanos: LTA scanner really works $$, thanks Ed.
🎯 Bob S: LTA is incredible…. I use it … would not trade without it
🎯 Malcolm .: Posted in room 2, @Rick... I used the LTA Scanner to go through hundreds of stocks this weekend and picked out three to trade: PYPL, TGT, and ZS. Quality patterns and with my trading, up 24%, 7% and 12%.... this program is gold.
🎯 Friday 6/21/19 (10:09 am) Aaron B: Today, my account is at +190% since January. Thanks, RWO HRC Flash Malcolm Thomas Steve Ed Bob S Bob C Mike P and everyone that contributes every day. I love our job.
Hit and Run Candlesticks / Road To Wealth Youtube videos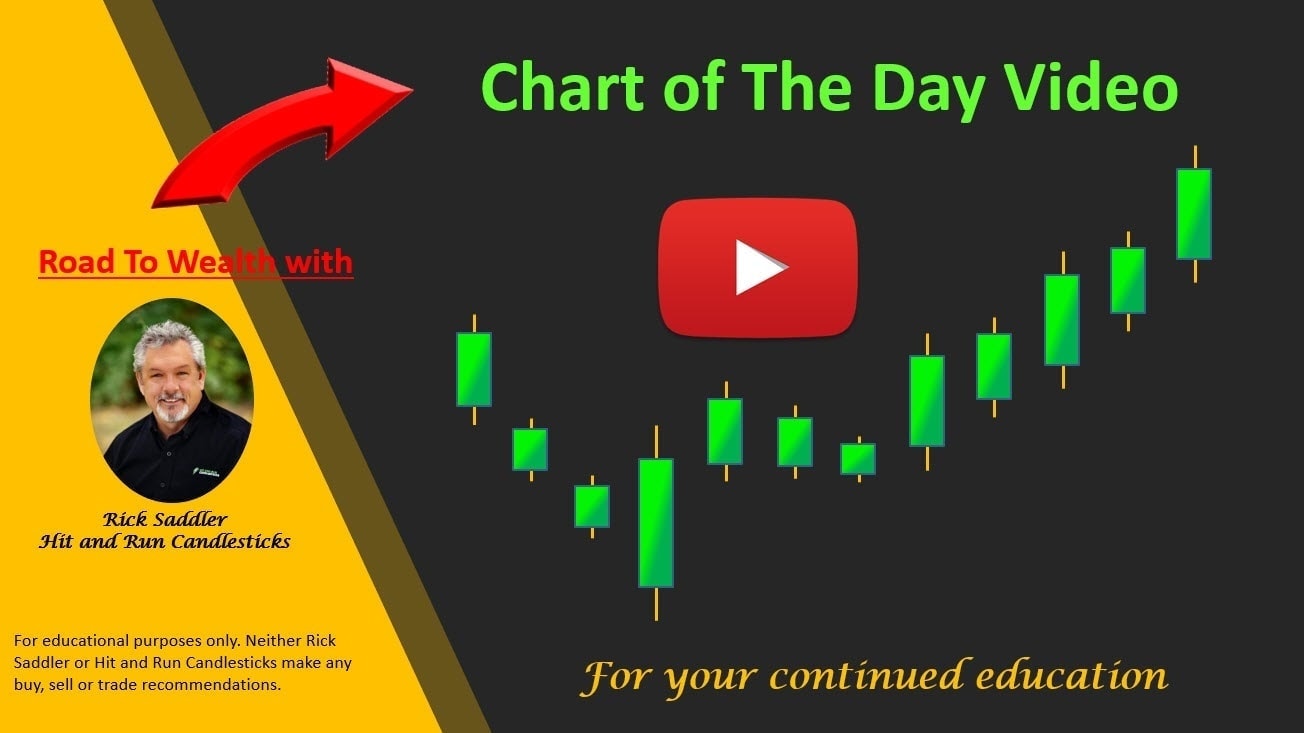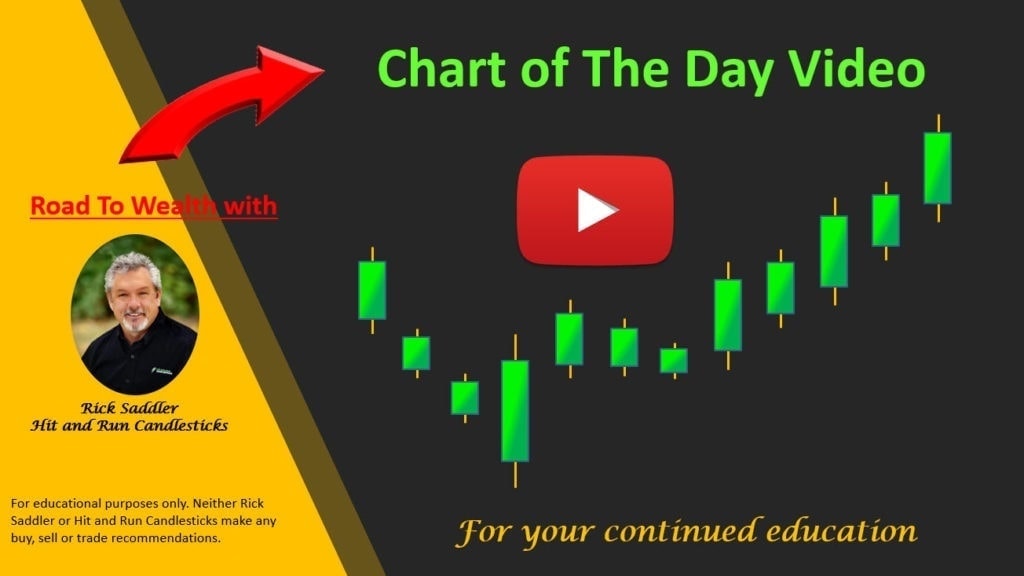 Disclosure: We do not act on all trades we mention, and not all mentions acted on the day of the mention. All trades we mention are for your consideration only.




Free YouTube Education • Subscription Plans • Private 2-Hour Coaching
DISCLAIMER: Investing / Trading involves significant financial risk and is not suitable for everyone. No communication from Hit and Run Candlesticks Inc, its affiliates or representatives is not financial or trading advice. All information provided by Hit and Run Candlesticks Inc, its affiliates and representatives are intended for educational purposes only. You are advised to test any new trading approach before implementing it. Past performance does not guarantee future results. Terms of Service