Earnings were great again Thursday morning and new Jobless Claims came in below expectations (and below 300k for the first time since March 2020).  As a result, markets gapped higher by eight-tenths to one-plus percent.  From there the bulls slowly followed through the rest of the day closing near the highs. This all resulted in the best day since March for the major indices. It also left us with a Morning Star signal in the DIA and strong, white, gap-up candles in all 3 major indices.  All 3 of those indices also took out their downtrends and their T-lines as potential resistance.  On the day, SPY gained 1.68%, DIA gained 1.53%, and QQQ gained 1.84%.  The VXX lost 5.5% to 22.81 and T2122 spiked deep into the overbought territory at 95.98.  10-year bond yields fell again to 1.516% and Oil (WTI) gained over a percent to $81.43/barrel.
As mentioned above, on Thursday all the major earnings reports were stronger than had been expected by analysts. Maybe more importantly, several big banks said they are forecasting both that inflation will stay longer than expected, BUT also that corporate earnings will remain at record levels.  These forecasts are based on the belief by JPM, C, MS, and BAC (all of which released forecasts) that consumers will continue to spend, mergers will continue to drive banking revenues, and that markets will remain strong, which will drive trading revenue gains. Most of the major banks also said that loan losses were significantly below expectations.  However, they also said their new loan business (both residential and commercial) were down. 
In pre-market earnings news, again we are seeing strong beats from all the major reports.   In the banking space, PNC and TFC both reported blow-out beats.  In the trucking sector, JBHT easily topped expectations as well.   (GS, PLD, and SCHW are scheduled to report after 8 am.)  Other stocks moving in pre-market include MRNA (see the note below), SPCE (delaying a commercial service), AA (on last night's beat), PNC and TFC (earnings beats).

In various "approvals" news, late Thursday, the FDA Advisory Panel unanimously recommended the approval of the MRNA vaccine for booster shots to at-risk adults.  This would match the status of the PFE vaccine.  Meanwhile, in the crypto world, there appears there is a high likelihood (unnamed sources told Bloomberg a 75% chance the SEC will approve) that crypto ETFs will be approved today and could begin trading as soon as next week. As you can imagine, this is leading to a flood of buyers in Bitcoin trying to front-run what they expect to be a ton of retail-trader money coming into that space. (Bitcoin topped $60,000 last night but has backed off to $59,400 at the moment.)
Overnight, Asian markets were mostly well into the green.  Taiwan (+2.40%), Japan (+1.81%), and Hong Kong (+1.48%) were the clear leaders.  However, the only red in the region were small losses by New Zealand (-0.28%) and Thailand (-0.16%).  In Europe, markets are following the Asian lead, but on smaller moves.  The FTSE (+0.15%), DAX (+0.23%), and CAC (+0.48%) are typical of the continent as mid-day.  As of 7:30 am, US Futures are pointing toward another gap higher.  The DIA is implying a +0.43% open, the SPY implying a +0.34% open, and the QQQ implying a +0.29% open at this hour.  The Dollar is slightly lower with 10-year bond yields up again and Oil three-quarters of a percent higher in early morning trading.
The major economic news scheduled for release on Friday includes Sept. Retail Sales, Sept. Import/Export Price Index, and NY Empire State Mfg. Index (all at 8:30 am), August Retail Inventories and Michigan Consumer Expectations, and August Retail Inventories (all at 10 am), Federal Budget Balance (2 pm), and a Fed Speaker (Williams at 12:20 pm).  Major earnings reports scheduled for the day include GS, PLD, PNC, SCHW, TFC, and JBHT before the open.  There are no earnings reports scheduled for after the close.

The bulls appear to be trying to follow through on Thursday's strong showing in the pre-market trading. While strong earnings continue to be the driver, we do get Retail Sales, Manufacturing, and Consumer Sentiment data this morning, which could change trader spirits either way. However, remember that a broken downtrend does NOT mean that an uptrend has been confirmed yet. So, trade carefully, especially with the weekend news cycle ahead.
Don't jump to any reversal conclusions or get caught up in the need for action or FOMO. Focus on your trading process and on managing those things you can control (while not worrying about things you can't influence). Watch your current positions before looking to add new trades. Remember, it's discipline and good trading rules that protect us from ourselves. Consistently take profits when you have them. Don't let greed get the better of you. Finally, remember that we have monthly options expiring at the end of the week. So, it's time to think about closing, rolling, or riding into expiration with very little time value left.
Ed
Swing Trade Ideas for your consideration and watchlist: No Trade Ideas for Friday. You can find Rick's review of tickers on his YouTube Channel here. Trade your plan, take profits along the way, and smart. Also, remember to check for impending earnings reports. Finally, remember that any tickers we mention and talk about in the trading room are not recommendations to buy or sell.

🎯 Mike Probst: Rick, Got CTL off the scanner today. Already up 30%. Love it.
🎯 Dick Carp: the scanner paid for the year with HES-thank you
🎯 Arnoldo Bolanos: LTA scanner really works $$, thanks Ed.
🎯 Bob S: LTA is incredible…. I use it … would not trade without it
🎯 Malcolm .: Posted in room 2, @Rick... I used the LTA Scanner to go through hundreds of stocks this weekend and picked out three to trade: PYPL, TGT, and ZS. Quality patterns and with my trading, up 24%, 7% and 12%.... this program is gold.
🎯 Friday 6/21/19 (10:09 am) Aaron B: Today, my account is at +190% since January. Thanks, RWO HRC Flash Malcolm Thomas Steve Ed Bob S Bob C Mike P and everyone that contributes every day. I love our job.
Hit and Run Candlesticks / Road To Wealth Youtube videos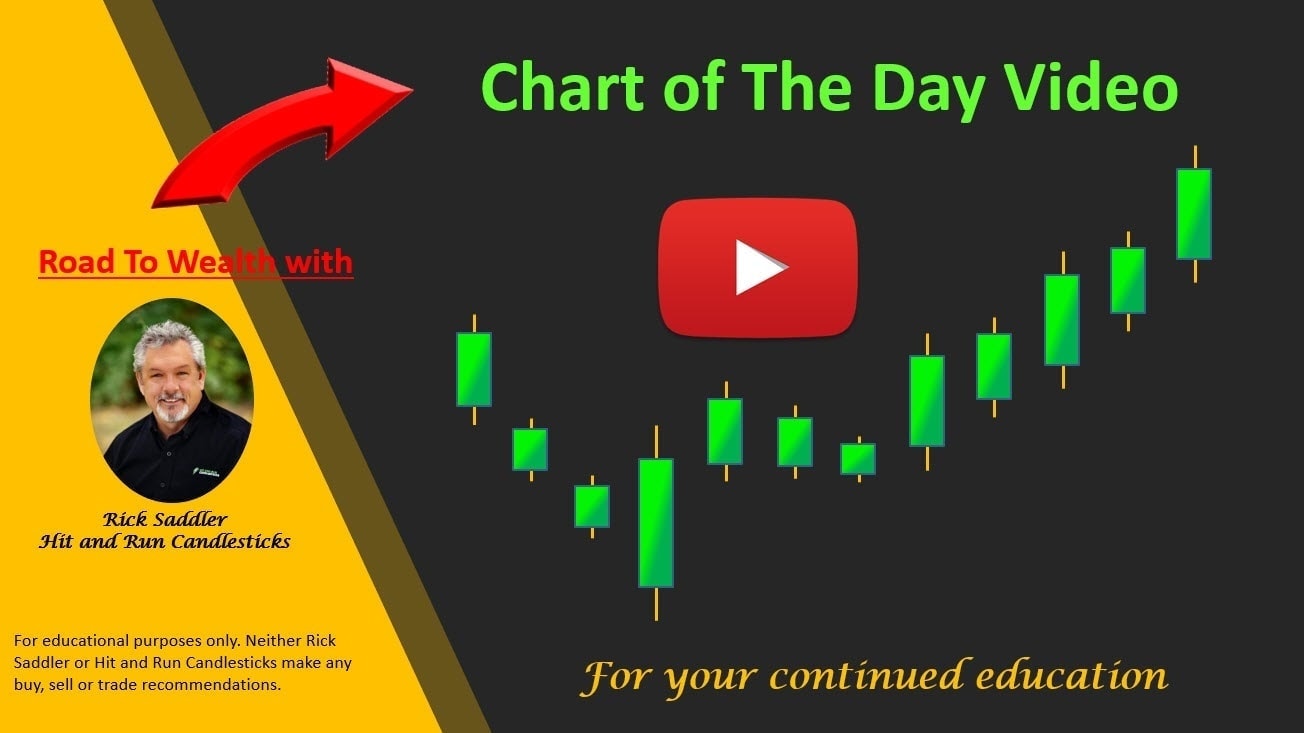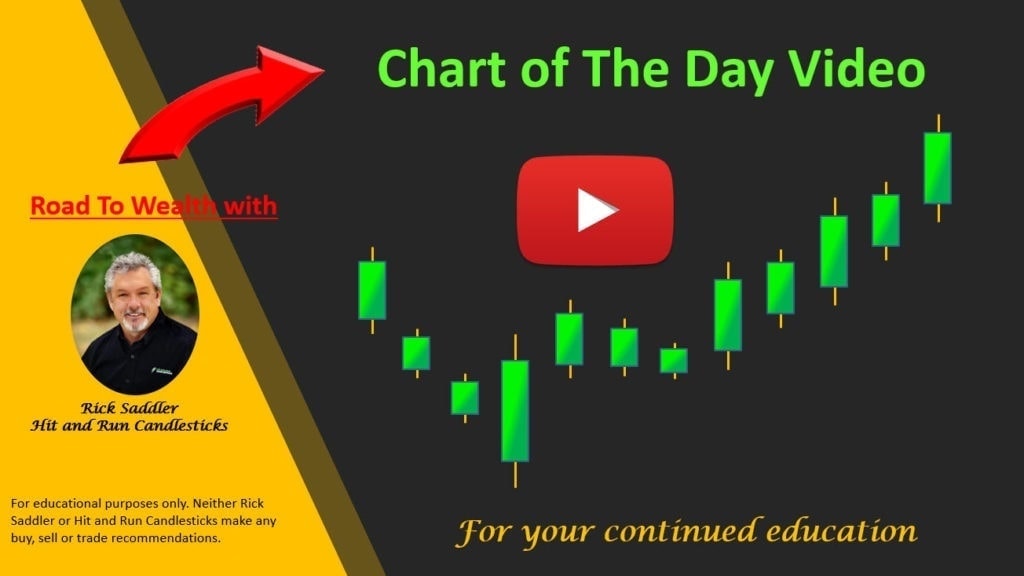 Disclosure: We do not act on all trades we mention, and not all mentions acted on the day of the mention. All trades we mention are for your consideration only.




Free YouTube Education • Subscription Plans • Private 2-Hour Coaching
DISCLAIMER: Investing / Trading involves significant financial risk and is not suitable for everyone. No communication from Hit and Run Candlesticks Inc, its affiliates or representatives is not financial or trading advice. All information provided by Hit and Run Candlesticks Inc, its affiliates and representatives are intended for educational purposes only. You are advised to test any new trading approach before implementing it. Past performance does not guarantee future results. Terms of Service