The large-caps opened flat, but the bears were in control all day.  It was the same story in the QQQ, but with a significant gap down to start the day.  This left us with a Bearish Engulfing signal in the DIA, and ugly large-body black candles in the other two major indices.  On the say DIA lost 1.74%, SPY lost 2.41%, and QQQ lost 3.49%.  The VXX gained almost 16% to 16.79 and T2122 dropped all the way down to the edge of the oversold territory at 20.22.  10-year jumped again to 1.532% as inflation fears spooked markets all day.  Oil (WTI) lost half a percent to $63.18/barrel.
After the close, the Senate Parliamentarian ruled that the Democratic minimum wage hike (to $15/hr.) must not be included in the relief bill since it is being passed under budgetary rules.  On the surface, this seems like a win for the GOP, which has strongly opposed the increase.  However, many Democrats had hoped for this ruling, as it makes it easier for the relief bill to pass the Senate and it removes the potential party split on this topic.  In either case, this makes it much more likely for the President's $1.9 trillion relief bill gets passed in the next couple of weeks.  The House is scheduled to vote on the bill today.
Another story related to the idea of a trading tax idea (an idea that was quietly revived by Liberals during the Robinhood / Reddit / Short Squeeeze story) has popped up. The idea which is a favorite of populist politicians such as Senators Warren and Sanders (as a supposed way of reducing high-frequency trading by funds), is being adopted abroad as well. In this case, Hong Kong plans to implement the same type of tax.  Overnight, the Hong Kong Finance Secretary (the counter-part to US Treasury Sec. Yellen) told CNBC Asia that the tax will not harm the competitiveness of the Hang Seng exchange.  He went on to say it will bring in much-needed additional government revenue, helping fund the City's $256 billion deficit for the pandemic year. CNBC did not follow-up on whether he knew something about the plans of other countries or why he specifically feels this increased cost per trade will not make the HSI exchange less attractive.

Related to the virus, US infections are starting to plateau at a level above the fall level after a month and a half of steep and steady decline in new cases. The totals have risen to 29,052,262 confirmed cases and deaths have now passed half a million at 520,785 deaths.  As mentioned, the number of new cases is starting to level-out and uptick at an average of 71,412 new cases per day.  Oddly, deaths, which have always lagged, seem to be preceding this plateau and rose back up to 2,082 per day.  After the close Thursday President Biden celebrated the halfway point toward his promised 100 million vaccinations in 100 days.  The 50million were actually accomplished in 5 weeks.  In other good news, the FDA Advisory Panel will make its decision on the JNJ vaccine on today.
Globally, the numbers rose to 113,643,803 confirmed cases and the confirmed deaths are now at 2,521,185 deaths.  The trends have been good, but we saw a significant uptick today.  The world's average new cases has up-ticked slightly again to 382,500 per day.  However, mortality ticked down again, now at 9,296 new deaths per day.  In a real show of charity, India has shipped 36 million doses of vaccine to various developing countries.  This is particularly impressive given that they have 1.4 billion people of their own to vaccinate.  Elsewhere in Asian, South Korea has extended its Social Distancing measures through at least March 14 as vaccinations begin in that country.
Overnight, the few Asian markets were mostly strongly in the red, with only 2 smaller markets remaining green.  Japan (-3.99%), Hong Kong (-3.64%) and Taiwan (-3.03%) led Asian markets lower.  In Europe, we see red across the board so far today.  The FTSE (-1.56%) and CAC (-1.03%) are leading stocks lower, but the DAX (-0.67%) is not exactly a bright spot.  Inflation fears seem to be the culprit as was the case in the US on Thursday.  However, another mid-day happening is the Bank of England's Chief Economist warned that the "inflationary tiger has awoken" which will reinforce market fears over inflation.  As of 7:30 am, US Futures are mixed and flat after a turbulent overnight session.  The DIA is pointing to a -0.10% open, the SPY is implying a +0.10% open, and he QQQQ is implying a -0.07% open at this point.

Major economic news for Friday includes Jan. PCE Price Index, Jan. Trade Balance, Jan. Personal Spending, and Jan. Retail Inventories (all at 8:30 am), Feb. Chicago PMI (9:45 am), Michigan Consumer Sentiment (10 am), and US Federal Budget (2 pm).  Major earnings reports on the day include AMCX, BLDR, CRI, SSP, FLR, FL, LSXMA, and PEG before the open.  Then after the close, COKE reports.
Inflation fears remain the "monster in the closet" for markets today. News out of Europe (contradicting Fed Chair Powell's reassuring testimony about inflation earlier this week) is likely to reinforce the panic yesterday. It is also month-end, so there may be some balancing sales built into the market today after a strong February. So, have your downside protection at hand, but also be wary of the back-and-forth chop of this week.
The downtrend is obviously back in place for the major indices. If you are going to trade today, follow trend, respect support and resistance, and don't chase those moves that you miss.  However, remember that you don't have to trade every day. Part of the trick to trading success is knowing when the market is too volatile to safely trade. Another trade will come along any minute. Achieve your ambitions in the long-run by taking short-term trade goals off the board as they are met, over and over again. Forget about predicting reversals or breakouts. Book your trade goals when you can and stick with your discipline. 
Ed
Swing Trade Ideas for your consideration and watchlist: No trade ideas for Friday. You can find Rick's review of tickers on his YouTube Channel here. Trade your plan, take profits along the way, and smart. Also, remember to check for impending earnings reports. Finally, remember that any tickers we mention and talk about in the trading room are not recommendations to buy or sell.

🎯 Mike Probst: Rick, Got CTL off the scanner today. Already up 30%. Love it.
🎯 Dick Carp: the scanner paid for the year with HES-thank you
🎯 Arnoldo Bolanos: LTA scanner really works $$, thanks Ed.
🎯 Bob S: LTA is incredible…. I use it … would not trade without it
🎯 Malcolm .: Posted in room 2, @Rick... I used the LTA Scanner to go through hundreds of stocks this weekend and picked out three to trade: PYPL, TGT, and ZS. Quality patterns and with my trading, up 24%, 7% and 12%.... this program is gold.
🎯 Friday 6/21/19 (10:09 am) Aaron B: Today, my account is at +190% since January. Thanks, RWO HRC Flash Malcolm Thomas Steve Ed Bob S Bob C Mike P and everyone that contributes every day. I love our job.
Hit and Run Candlesticks / Road To Wealth Youtube videos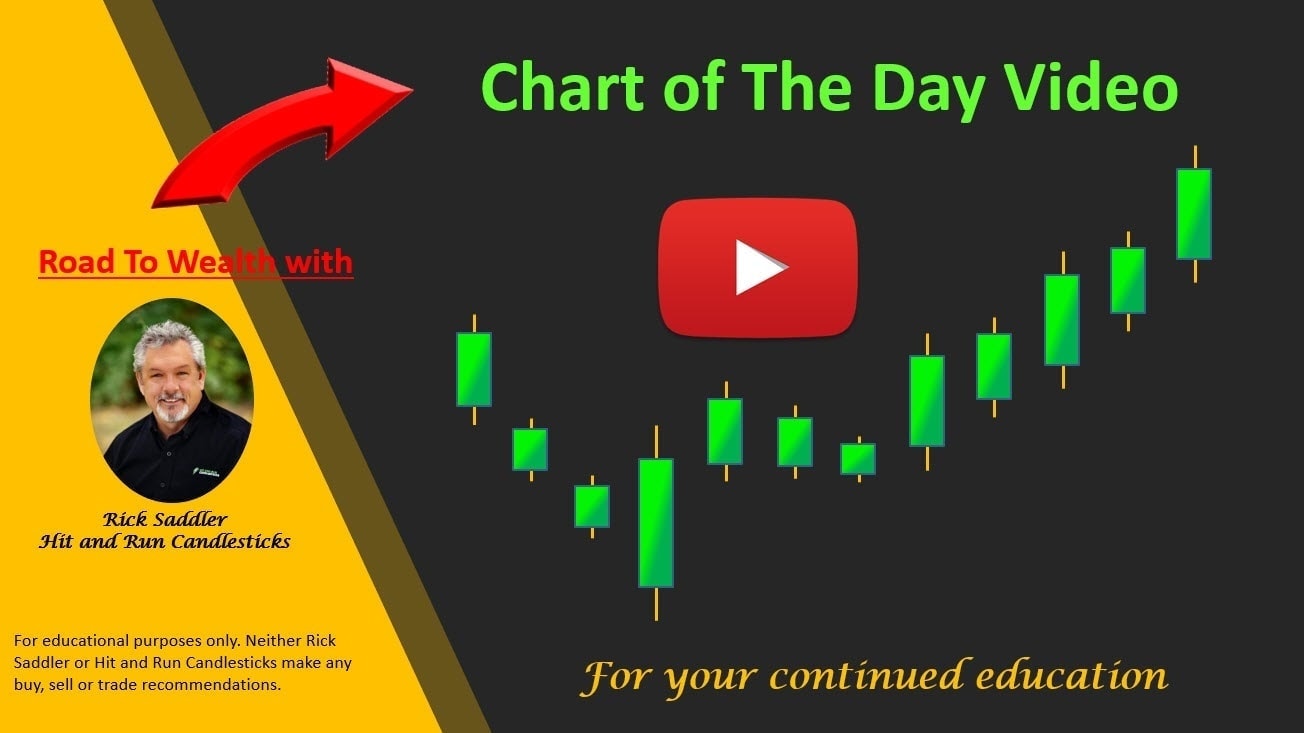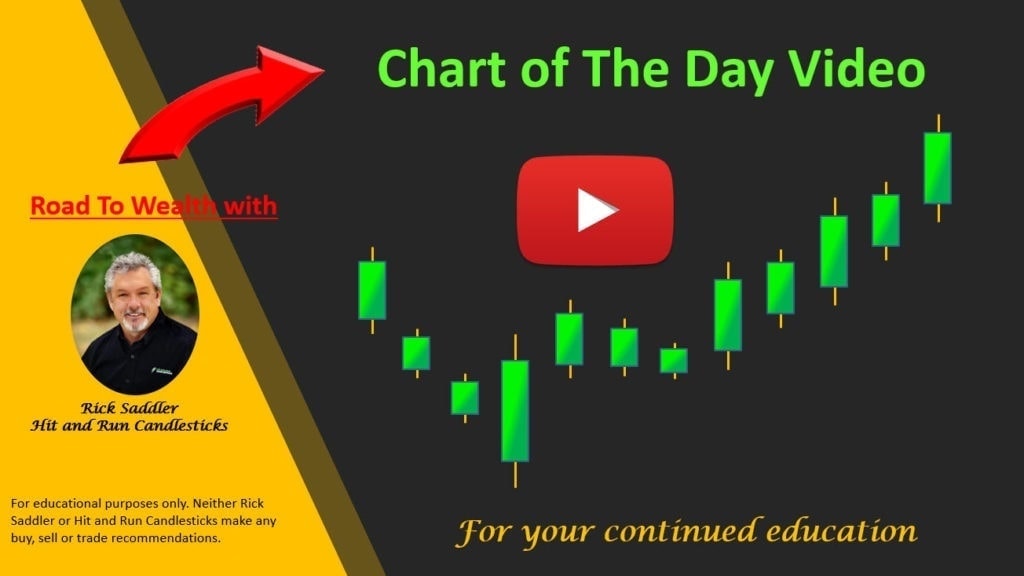 Disclosure: We do not act on all trades we mention, and not all mentions acted on the day of the mention. All trades we mention are for your consideration only.




Free YouTube Education • Subscription Plans • Private 2-Hour Coaching
DISCLAIMER: Investing / Trading involves significant financial risk and is not suitable for everyone. No communication from Hit and Run Candlesticks Inc, its affiliates or representatives is not financial or trading advice. All information provided by Hit and Run Candlesticks Inc, its affiliates and representatives are intended for educational purposes only. You are advised to test any new trading approach before implementing it. Past performance does not guarantee future results. Terms of Service