Markets did very little Tuesday, perhaps waiting on either the Presidential Debate or on a stimulus package deal.  After a flat open, stocks traded flat to slightly lower on the day, printing black-body indecisive candles.  The SPY and DIA both failed to break through their 50sma and the QQQ failed to break through its 20sma.  On the day SPY was down 0.53%, DIA down 0.53%, and QQQ down 0.45%.  The VXX was down a bit to 24.91 and T2122 fell back to mid-range at 45.12.  10-year bond yields fell to 0.65% and Oil (WTI) dropped almost 4% to $38.99. 
House Democrats unveiled their $2.2 Trillion ($200 billion less than expected) stimulus plan early in the day as talks resumed between Treasury Sec. Mnuchin and Speaker Pelosi.  The Tuesday session was simply to outline the new Democrat proposal specifics with actual negotiation talks scheduled to resume Wednesday.  In related news, AAL unions and company officials said up to 19,000 employees will lose their jobs this week unless a deal is reached to support the airline industry.
After the close, DIS announced it will lay off 28,000 employees across its Theme Parks and Consumer Products divisions.  UNH also announced the purchase of an AMZN prescription mail-order service called DivvyDose.  GOOG has made a fresh round of concessions on data gathering as well as allowing third-party wearable device makers to work with Fitbit.  The concessions are likely to earn it the EU approval for its $2.1 billion purchase of Fitbit.

On the virus front, in the US, the numbers show we now have 7,406,729 confirmed cases and 210,797 deaths.  The 7-day average daily new case count is back up to 42,804, while the 7-day average of deaths is now 755.  New York City spiked to over a 3% positive test rate on Tuesday for the first time in months. The city may reintroduce restrictions as soon as today with the possibility of closing schools again next week if the rate does not fall.  This comes as Bloomberg reports a 40% increase in bankruptcy filings in the city compared to 2019.  In good news, REGN announced after the close that its 2-drug cocktail therapy for Covid-19 has shown to reduce the length symptoms in 275 non-hospitalized virus patients, with serious side-effects in just 2 patients in early testing.  At nearly the same time, MRNA also released its Phase 1 vaccine trial (done in April) findings of an "acceptable safety" level, with only moderate side effects found among the 40 study participants.
Globally, the numbers rose to 33,879,038 confirmed cases and the confirmed deaths passed a grim milestone, now at 1,013,241 deaths. Amidst surging R-naught numbers, the Dutch government tightened restrictions Tuesday, reducing restaurant/bar hours, reducing permissible visitors to homes, reducing maximum gathering sizes to 4, and reducing room occupancy to 30.  In Germany, Chancellor Merkel vowed to avoid another full lockdown by using immediate local and regional quarantines as soon as a flare-up is detected.   This all said, France and Spain still report double the new cases daily of the UK, which itself reports triple the number of the next closest country.  So, the immediate new surge seems far worse in the South of Europe.
Overnight, Asian markets were mixed again, but lean to the red.  Australia (-2.29%), Thailand (-1.61%), and Japan (-1.5%) pace the losers.  Meanwhile, South Korea (+0.86%) and Hong Kong (+0.79%) are the only significant gainers. In Europe the losses are much more widespread so far today.  The only green is in Portugal and Greece, but it should also be said that losses are moderate so far.  The CAC is down 0.44%, the DAX down 0.42%, and the FTSE down only 0.10%.  At 7:30am, US futures are all just on the red side, pointing to a gap down of about half a percent.  However, GDP numbers at 8:30 am may greatly influence the open.

The major economic news for Wednesday includes ADP Nonfarm Employment (8:15 am), Q2 GDP (8:30 am), Sept. Chicago PMI (9:45 am), Au. Pending Home Sales (10 am), Crude Oil Inventories (10:30 am), and 3 more Fed speakers (Kashkari at 11 am, Bowman at 1:40 pm, and Kaplan at 6 pm).  There are no major earnings reports on the day Wednesday.
Resistance held Tuesday as markets seemed to have been waiting on the debate. The futures this morning appear to signal that they didn't hear anything they loved. So, we are left waiting on more news (GDP or a stimulus deal) to push the markets one way or the other. The only thing we know for sure is that we do not yet have a bullish trend, but the September downtrend has been broken as volatility continues.
With this being month-end, it is possible we see some window dressing today, although they certainly didn't start that process yesterday. Don't try to predict or guess the direction. Mr. Market has a way of making forecasters sorry they played that game. Either sit on the sidelines or be small and quick in your trading, looking for a trend in a smaller timeframe chart.  If you do trade, stick to your rules, follow the trend, and don't chase moves you have missed.  Keep locking-in those profits, because singles and doubles are the keys to success.
Ed
Swing Trade Ideas for your Consideration and Watchlist: TGT, NUAN, BYND, CARR, TWTR, SNAP, PENN. Trade your plan, take profits along the way, and smart. Also, remember to check for impending earnings reports. Finally, remember that any tickers we mention and talk about in the trading room are not recommendations to buy or sell.

🎯 Mike Probst: Rick, Got CTL off the scanner today. Already up 30%. Love it.
🎯 Dick Carp: the scanner paid for the year with HES-thank you
🎯 Arnoldo Bolanos: LTA scanner really works $$, thanks Ed.
🎯 Bob S: LTA is incredible…. I use it … would not trade without it
🎯 Malcolm .: Posted in room 2, @Rick... I used the LTA Scanner to go through hundreds of stocks this weekend and picked out three to trade: PYPL, TGT, and ZS. Quality patterns and with my trading, up 24%, 7% and 12%.... this program is gold.
🎯 Friday 6/21/19 (10:09 am) Aaron B: Today, my account is at +190% since January. Thanks, RWO HRC Flash Malcolm Thomas Steve Ed Bob S Bob C Mike P and everyone that contributes every day. I love our job.
Hit and Run Candlesticks / Road To Wealth Youtube videos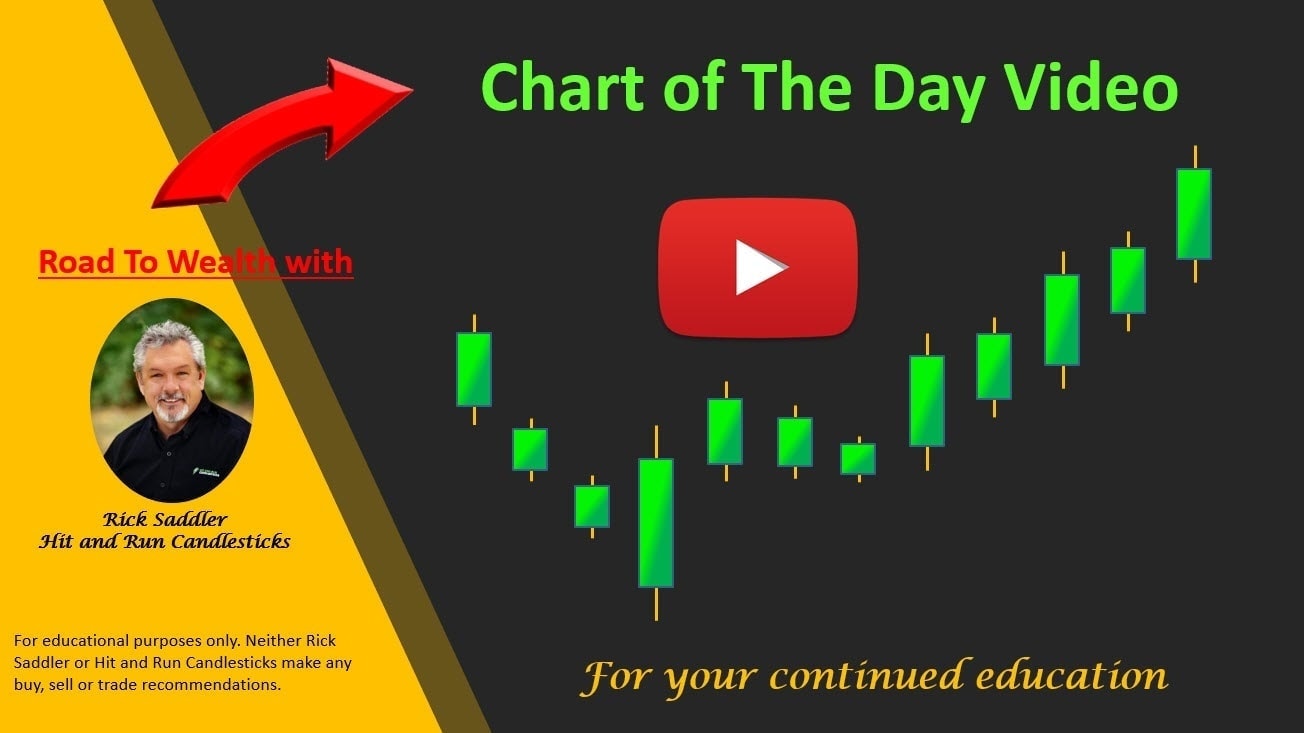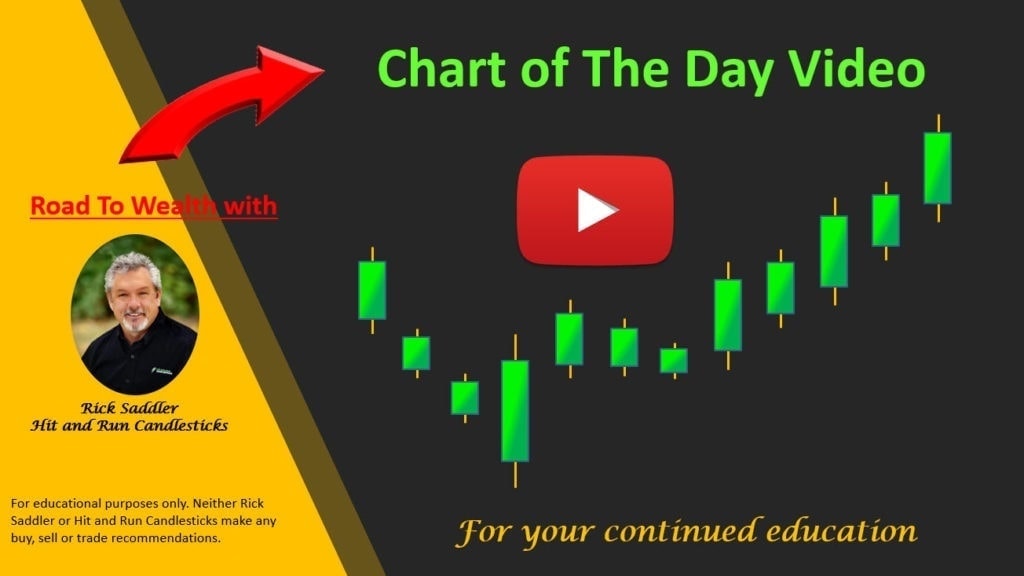 Disclosure: We do not act on all trades we mention, and not all mentions acted on the day of the mention. All trades we mention are for your consideration only.




Free YouTube Education • Subscription Plans • Private 2-Hour Coaching
DISCLAIMER: Investing / Trading involves significant financial risk and is not suitable for everyone. No communication from Hit and Run Candlesticks Inc, its affiliates or representatives is not financial or trading advice. All information provided by Hit and Run Candlesticks Inc, its affiliates and representatives are intended for educational purposes only. You are advised to test any new trading approach before implementing it. Past performance does not guarantee future results. Terms of Service