ADP July Nonfarm Employment came in far below (less than half of) expectations early Wednesday.  Still markets shrugged off the news and only gapped down fractionally.  After that initial move, trading ground sideways in the large-caps and slowly rallied in the QQQ.  The exception was a significant across-the-board selloff the last 5 minutes.  This left us with indecisive candles, a Doji on the SPY and Spinning Top type candles in the DIA and QQQ.  On the day SPY lost 0.48%, DIA lost 0.89%, and QQQ gained 0.14%. However, this left us still in the sideways consolidation in all 3 major indices.  The VXX was flat a 29.77 and T2122 fell to 32.05.  10-year bond yields remained flat at 1.174% and Oil (WTI) fell over 3.5% to $68.04/barrel.
Just before the close, Treasury Sec. Yellen said that she expects monthly inflation to be running at a level consistent with the Fed's goal (2% per year or 0.1 – 0.2%/ month) by the end of 2021.  However, she believes annual inflation readings will remain "uncomfortably high for some time."  She also reiterated the administration's position that an eviction moratorium is needed because state and local governments have only managed to disperse 10% of the $47 billion in rental assistance that the Federal government has allocated.  This is due to the program being brand new and multiple levels of government being involved. 
After the close, the torrid earnings pace continued, with the only reported misses being ALB on revenue and BKNG on earnings (loss).  MET, ALL, MCK, WDC, MRO, and APA were among those reporting strong beats.  However, forward guidance continues to be potty as many companies do not believe they can continue to match Q2 performance.

In stock news early today, the strong earnings season continues.  CI, BDX, HBI, XRAY, BLL, and IRM were among those reporting beats, without a single report missing on either line so far among major companies this morning.  MRNA reported that its vaccine booster shot has produced a "robust" immune response against the Delta variant (which now makes up 95% of new cases) in Phase 2 trials. The company also beat on both lines of their earnings report.  HOOD continues to be extremely volatile in its first week of trading as the company amended its filing to say that insiders and pre-IPO investors will sell almost 98 million shares.  This comes after the price soared more than 50% on Wednesday while trading in a 60%-wide range.
Overnight, Asian markets were mixed but leaned to the red side on modest moves.  Thailand (-1.18%) was the biggest mover as their currency fell.  However, outside that anomaly, Hong Kong (-0.84%) and Shenzhen (-0.79%) led the losses.  Indonesia (+0.75%) and Japan (+0.52%) paced the gainers.  In Europe, markets are mostly green on modest moves at mid-day.  The FTSE (-0.25%) and DAX (+0.01%) lag, but the CAC (+0.23%) is fairly typical of the rest of the continent.  As of 7:30 am, US Futures are pointing to green start to the session.  The DIA is implying a +0.13% open, the SPY is implying a +0.19% open, and the QQQ is implying a +0.22% open.  10-year bond yields are flat at 1.172% and commodities are mixed as the dollar is down slightly in early trading.
The major economic news scheduled for release on Thursday includes June Trade Balance and Initial Jobless Claims (both at 8:30 am) and a Fed speaker (Waller at 10 am).  The major earnings reports scheduled for the day include GOLF, AHCO, ADNT, WMS, AES, APTV, ARW, ATH, AAWW. BLL, BCE, BDX, BERY, BV, BEP, BLDR, CAH, CNP, CQP, LNG, CI, XEC, COMM, XRAY, DUK, EPC, EPAM, EVRG, GIL, GTN, HBI, HII, IBP, IRM, ITRI, K, MMS, MRNA, NOMD, NRG, OGE, PAE, PZZA, PH, PRTY, PENN, PPL, PRMW, PWR, REGN, REV, SRE, SRLP, TRGP, TEN, TMX, TRI, VGR, VIAC, VSAT, W, WCC, and ZTS before the open.  Then after the close, IHRT, AL, LNT, AEL, AIG, COLD, AMN, BECN, BHF, BKD, CVNA, CNDT, ED, CTVA, CVET, CWK, DBX, ENDP, EXPE, FND, FLS, G, ILMN, ITT, MTZ, MNST, MSI, NFG, NWSA, ZEUS, OTEX, CNXN, PFSI, POST, PRI, REZI, RMD, SEM, SWX, SFM, TDS, TDC, USM, VOYA, ZG, and ZNGA report.

Weekly Initial Jobless Claims are likely to decide the direction of markets early today as traders look for clues to what Friday's July Jobs data might be (or mean). Jitters over a potential "already peaked" recovery with the Fed policy change down the road has the bulls being hesitant. Yet, the bears have made no headway either as markets just consolidated for two weeks at the all-time highs. With that said, we have drifted close to the longer-term bullish trendlines in all 3 major indices. So, a decision point for the next move may be near.
Remember, trading success is about winning more than you lose by following trend and price action and then keeping your losses small while consistently taking profits when you have them. You don't need to call the turn or have all triple-digit gain trades. So, don't try to predict the market. Nobody ever made a consistent living calling the top (or bottom). Neither should you chase price and above all, stick to your trading rules. Discipline will see you through. Focus on the process and managing what you can control.
Ed
Swing Trade Ideas for your consideration and watchlist: No tickers today. Rick is out but the RWO Room is open. You can find Rick's review of tickers on his YouTube Channel here. Trade your plan, take profits along the way, and smart. Also, remember to check for impending earnings reports. Finally, remember that any tickers we mention and talk about in the trading room are not recommendations to buy or sell.

🎯 Mike Probst: Rick, Got CTL off the scanner today. Already up 30%. Love it.
🎯 Dick Carp: the scanner paid for the year with HES-thank you
🎯 Arnoldo Bolanos: LTA scanner really works $$, thanks Ed.
🎯 Bob S: LTA is incredible…. I use it … would not trade without it
🎯 Malcolm .: Posted in room 2, @Rick... I used the LTA Scanner to go through hundreds of stocks this weekend and picked out three to trade: PYPL, TGT, and ZS. Quality patterns and with my trading, up 24%, 7% and 12%.... this program is gold.
🎯 Friday 6/21/19 (10:09 am) Aaron B: Today, my account is at +190% since January. Thanks, RWO HRC Flash Malcolm Thomas Steve Ed Bob S Bob C Mike P and everyone that contributes every day. I love our job.
Hit and Run Candlesticks / Road To Wealth Youtube videos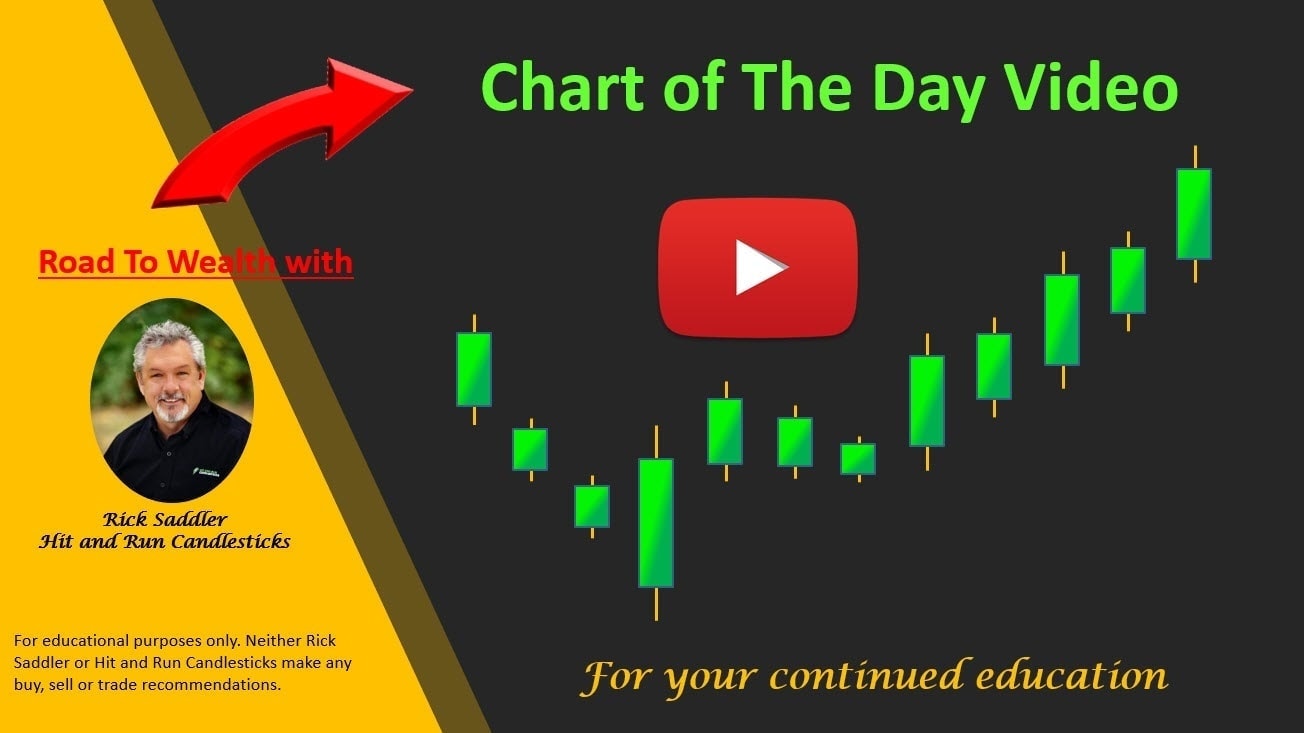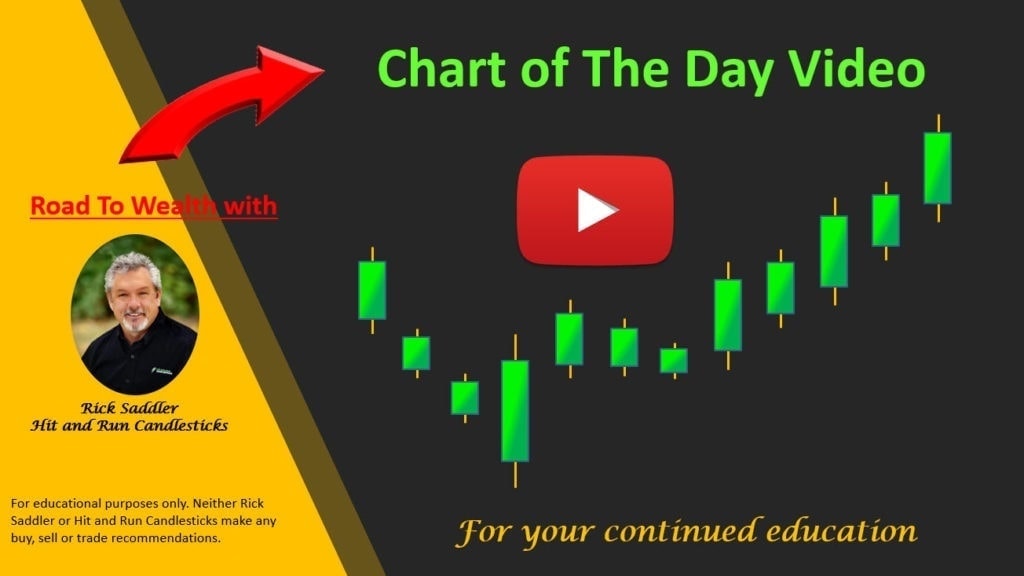 Disclosure: We do not act on all trades we mention, and not all mentions acted on the day of the mention. All trades we mention are for your consideration only.




Free YouTube Education • Subscription Plans • Private 2-Hour Coaching
DISCLAIMER: Investing / Trading involves significant financial risk and is not suitable for everyone. No communication from Hit and Run Candlesticks Inc, its affiliates or representatives is not financial or trading advice. All information provided by Hit and Run Candlesticks Inc, its affiliates and representatives are intended for educational purposes only. You are advised to test any new trading approach before implementing it. Past performance does not guarantee future results. Terms of Service