Markets opened flat on better than expected (lower) Weekly Jobless Claims.  However, stocks spent the morning just on the res side of flat. Then about 1pm Bloomberg reported that President Biden is considering a capital gains tax hike on wealthy Americans. That led to an immediate selloff, reaching the lows of the day about 2pm. After that markets ground sideways again into the close.  The led to Bearish Harami candles on all 3 major indices.  On the day, SPY lost 0.91%, DIA lost 0.93%, and QQQ lost 1.21%.  The VXX gained well over 6% to 10.47 and T2122 fell, but remains inside the overbought territory at 82.69.  10-year bond yields fell again to 1.543% and Oil (WTI) rose half a percent to $61.64/barrel.
The Bloomberg report said that the Biden proposal would raise Capital Gains tax to 43.4% for the wealthiest 0.03% of Americans with the rate being 39.6% for those earning more than $1 million per year.  In other Washington news, the Senate GOP announced their own $568 billion Infrastructure plan to counter President Biden's $2.3 trillion package.  The plan came in a bit smaller than expected since GOP Senators have been talking with reporters about a $600-$800 billion plan in recent days. However, at least it is something since Senate Republicans have repeatedly killed infrastructure packages in the last couple of years.  So, this announcement likely signals that some package will get passed this time.  The obvious differences between the GOP and Democratic plans are that the Republic version does not contain money for elderly and disabled, manufacturing industry funds ("green" industries, research, and technology like chipmaking), affordable housing, and also includes about $70 billion less than the Democratic plan for the things that are covered.
In other news, the US Supreme Court has severely limited government agencies (FTC in the specific case) to extract economic relief for consumers or impose sanctions on businesses, even when fraudulent or monopolistic business practices are used.  FB had filed a motion in favor of the eventual ruling saying the FTC has no power to force divestiture in its ongoing antitrust case related to their purchase of WhatsApp and Instagram despite findings of monopolistic actions.  GOOG did not file in the case, but faces a similar FTC action related to their search and search advertising operations. The major telecom companies and ISPs also will benefit from this ruling.

Related to the virus, US infections are rising again after plateauing at a level above the fall level.  The totals have risen to 32,669,121 confirmed cases and deaths are now at 584,226.  The number of new cases has ticked higher again and are back above the peak of last summer to an average of 64,204 new cases per day.  However, deaths are just starting to plateau again, now at 730 per day.  Texas A&M University announced on Thursday that they have detected a new variant that shows signs of resistance to the mechanisms of existing vaccines.  It also shows sign of being more contagious and causing more severe illness than the earlier variants.  The rate of US vaccinations has also dropped with some states now having more supply of vaccine than demand for shots.
Globally, the numbers rose to 145,453,767 confirmed cases and the confirmed deaths are now at 3,088,267 deaths.  The trends have reversed and are now trending toward trouble again as we have seen significant upticks recently.  The world's average new cases continue to rise and is now at the all-time peak and with 806,371 new cases per day.  Mortality, which lags, is also rising sharply again at 12,196 new deaths per day. Pakistan called out its army to enforce restrictions and guidelines as the country has run low on oxygen supplies.  Neighboring India is supplying hospitals with only two hours' worth of oxygen at a time as supplies are still critical in the state containing New Delhi.  In Germany, the government is pulling the "emergency brake" law and will lockdown most of the country again as of Saturday.
Overnight, Asian markets were mixed again, but leaned strongly to the green side.  Taiwan (+1.19%) and Hong Kong (+1.12%) were the biggest gainers with Thailand (-0.93%) and Japan (-0.57%) leading the losses.  However, in Europe, so far this morning markets are red across the board on modest moves.  The FTSE (-0.52%), DAX (-0.38%), and CAC (-0.26%) are typical of the continent.  As of 7:30 am, US Futures are pointing to an open on the green side of flat.  The DIA is implying a +0.12% open, the SPY implying a +0.21% open, and the QQQ implying a +0.14% open at this point.

The major economic news scheduled for Friday includes Mfg. and Services PMI (both at 9:45 am) and Mar. New Home Sales (10 am).  Major earnings reports on the day include AXP, ALV, HON, KMB, RF, and SLB before the open.  There are no major earnings reports after the close.
The bears had their moment as the initial reaction to the Capital Gains tax for the extremely wealthy hit the news. However, the selloff was not dramatic in a broader sense and price remains right in the range of the slight pullback we have seen this week. So, looking at it more broadly, we are still very near the highs and only have seen a relief pullback. Certainly, no new trend has formed yet. Fear remains very low and the market is still extended, but bullish. So, trade accordingly..
Continue to fight the FOMO. Follow the trend, do not predict reversals, but also avoid chasing trades you have missed. Respect support and resistance. Keep taking your profits off the table when you can and maintain your discipline. Stay on the right side of the market trend and follow those trading rules. As we know, consistency is the key to long-term trading success.
Ed
Swing Trade Ideas for your consideration and watchlist: KKR, SKLZ, SLV, NKLA, VXX. You can find Rick's review of tickers on his YouTube Channel here. Trade your plan, take profits along the way, and smart. Also, remember to check for impending earnings reports. Finally, remember that any tickers we mention and talk about in the trading room are not recommendations to buy or sell.

🎯 Mike Probst: Rick, Got CTL off the scanner today. Already up 30%. Love it.
🎯 Dick Carp: the scanner paid for the year with HES-thank you
🎯 Arnoldo Bolanos: LTA scanner really works $$, thanks Ed.
🎯 Bob S: LTA is incredible…. I use it … would not trade without it
🎯 Malcolm .: Posted in room 2, @Rick... I used the LTA Scanner to go through hundreds of stocks this weekend and picked out three to trade: PYPL, TGT, and ZS. Quality patterns and with my trading, up 24%, 7% and 12%.... this program is gold.
🎯 Friday 6/21/19 (10:09 am) Aaron B: Today, my account is at +190% since January. Thanks, RWO HRC Flash Malcolm Thomas Steve Ed Bob S Bob C Mike P and everyone that contributes every day. I love our job.
Hit and Run Candlesticks / Road To Wealth Youtube videos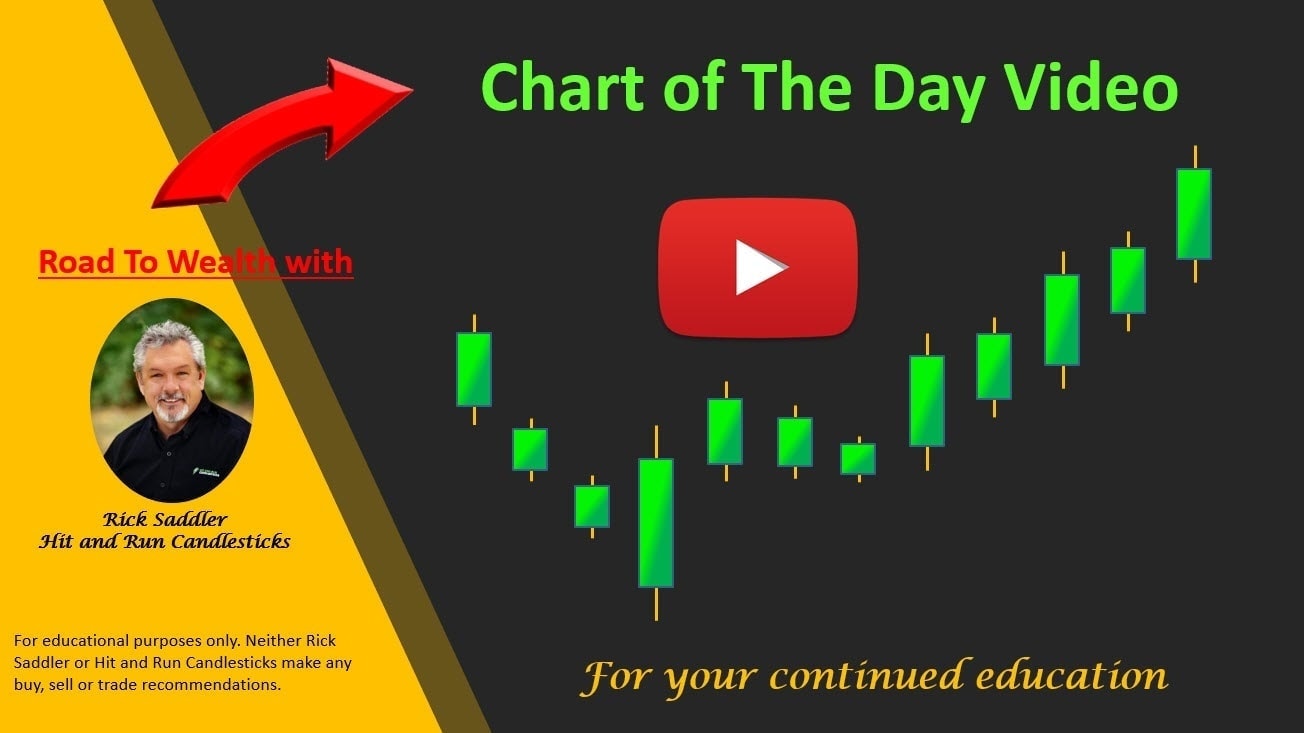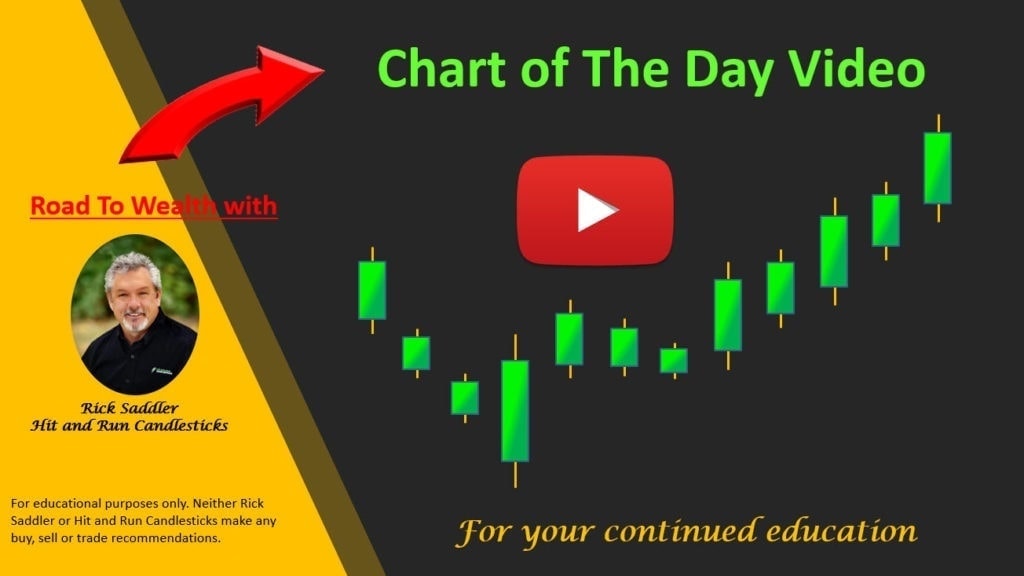 Disclosure: We do not act on all trades we mention, and not all mentions acted on the day of the mention. All trades we mention are for your consideration only.




Free YouTube Education • Subscription Plans • Private 2-Hour Coaching
DISCLAIMER: Investing / Trading involves significant financial risk and is not suitable for everyone. No communication from Hit and Run Candlesticks Inc, its affiliates or representatives is not financial or trading advice. All information provided by Hit and Run Candlesticks Inc, its affiliates and representatives are intended for educational purposes only. You are advised to test any new trading approach before implementing it. Past performance does not guarantee future results. Terms of Service