Tuesday gave us an ugly roller-coaster day that ended near the lows.  Only the major FAANGM stocks managed to fight the trend, which helped the QQQ to at least form an indecisive Spinning Top type candle that held up above the 50sma.  On the day, SPY lost 0.34%, DIA lost 0.84%, and QQQ gained 0.78%.  The VXX was on the positive side of flat at 24.27 and T2122 remains oversold at 14.07.  10-year bond yields fell to 0.769% and Oil (WTI) rose one and a quarter percent to $39.04/barrel.
Mortgage applications were flat this week following 4 straight weeks of declines.  Of those applications that were made, refinancing mortgages increased as a percentage.   That said, the overall volume of loan requests is up 24% from one year ago.  This has been helped by another slight fall in rates from 3.02% to 3.00%.
The CEOs of FB, GOOG, and TWTR will testify before a Senate Committee today (odd considering the Senate is adjourned) related to proposed changes to Section 230 of the Communications Decency Act that would remove liability immunity for companies related to what is said by others on their platform.  Republicans are decrying bias against Conservatives, Democrats are decrying the spread of conspiracy theories and misinformation, and the President wants no limits on what he can say without being labeled. For their part, the companies are expected to argue that removing the limits would kill smaller online forums, slow communication, and greatly increase costs as every single word transmitted would need to be moderated.

The virus is raging across the US as we passed 9 million cases.  36 states have virus hospitalizations rising by at least 5% (this week) with 43 states reporting increasing new case counts that grew more than 5% versus a week ago as well.  In fact, on Tuesday more than half the states reported their highest daily new case totals in at least one month. The numbers show we now have 9,039,170 confirmed cases and 232,101 deaths with a 7-day average daily new case count spiking again to 72,731/day, while the average daily deaths also ticked up to 842.  The city of Chicago has reinstated restrictions on indoor restaurants and bars as cases race in the city.
Globally, the numbers rose to 44,328,799 confirmed cases and the confirmed deaths are now at 1,173,225 deaths.  This includes the world seeing over 411,000 new cases Monday with a 7-day average about 459,000.  Global Covid deaths rose by over 7,000 on the day.  Germany, Poland, and Belgium all reported a record number of new cases.  Meanwhile, France announced new restrictions today.  In the UK, a scientific study has found that the number of people having virus antibodies has fallen 26% in the last 3 months.  This suggests that organic post-infection immunity may be short-lived.  This comes as the WHO reports there were a record 2.8 million new cases reported worldwide in the last week.
Overnight, Asian markets were mixed, but leaned to the red yet again.  Singapore (-1.17%), and Taiwan (-0.63%) led the losses.  Shenzhen (0.68%) and South Korea (+0.62%) led gainers.  However, in Europe, markets are heavily in the red across the board so far this morning.  The raging virus continues to weigh on markets in Europe.  Among the big 3 bourses, the FTSE is down 1.79%, DAX down 3.26%, and CAC down 2.09% this morning.  The rest of European Exchanges are down between one and three percent at this point in their day.  As of 7:30 am, US futures are pointing to a strong gap lower at the open.  The Dow is implying an open down 1.78%, S&P down 1.39%, and the NASDAQ down 1.02% at the moment. 

The major economic news for Wednesday is limited to Sept. Trade Balance and Sept. Retail Inventories (both at 8:30 am), Crude Oil Inventories (10:30 am), and a Fed speaker (Kaplan at 6 pm).  Major earnings on the day include ADP, ANTM, BA, BG, BSX, BX, CLS, CME, DAN, DBD, EAT, EPD, ETR, FCAU, MA, MAS, MKL, NSC, OC, PPD, R, SC, SEE, SNE, TEL, TMHC, TT, UPS, and YNDX before the open.  Then after the close, AFG, AMGN, AMP, AR, ASGN, AVT, AVTR, CACI, CERN, CTSH, CXO, EBAY, EQIX, F, FBHS, GILD, KLAC, MOH, MUSA, NOW, ORLY, OVV, SFM, SSNC, SU, URI, V, VALE, WCN, WDC, WELL, and YUMC report.
The 3 big Es are adding to volatility now…elevated virus, election worry, and earnings. With stimulus apparently a dead idea until after elections are held (and probably until results are known), this is a risky environment to wade into very much.  So, expect and plan for the volatility if you're trading. 
It looks like a nasty open, this morning, but maybe a flurry of earnings reports will change matters for the better.  Be careful, nimble, and bear in mind you don't have to trade every day or even week.  Lock-in profits whenever you can and maintain your discipline.  Stick to your rules, follow the trend, and don't chase moves you have missed. 
Ed
Swing Trade Ideas for your consideration and watchlist: No Trade Ideas for Wednesday. Trade your plan, take profits along the way, and smart. Also, remember to check for impending earnings reports. Finally, remember that any tickers we mention and talk about in the trading room are not recommendations to buy or sell.

🎯 Mike Probst: Rick, Got CTL off the scanner today. Already up 30%. Love it.
🎯 Dick Carp: the scanner paid for the year with HES-thank you
🎯 Arnoldo Bolanos: LTA scanner really works $$, thanks Ed.
🎯 Bob S: LTA is incredible…. I use it … would not trade without it
🎯 Malcolm .: Posted in room 2, @Rick... I used the LTA Scanner to go through hundreds of stocks this weekend and picked out three to trade: PYPL, TGT, and ZS. Quality patterns and with my trading, up 24%, 7% and 12%.... this program is gold.
🎯 Friday 6/21/19 (10:09 am) Aaron B: Today, my account is at +190% since January. Thanks, RWO HRC Flash Malcolm Thomas Steve Ed Bob S Bob C Mike P and everyone that contributes every day. I love our job.
Hit and Run Candlesticks / Road To Wealth Youtube videos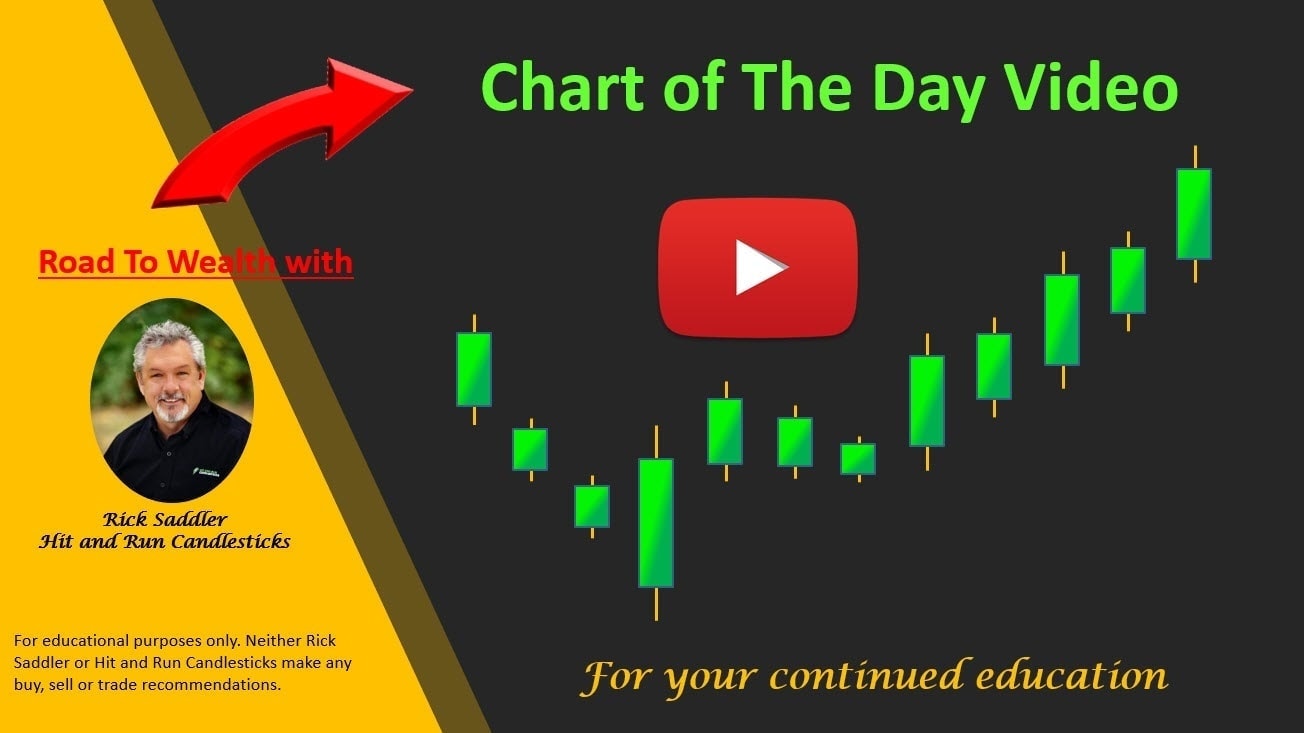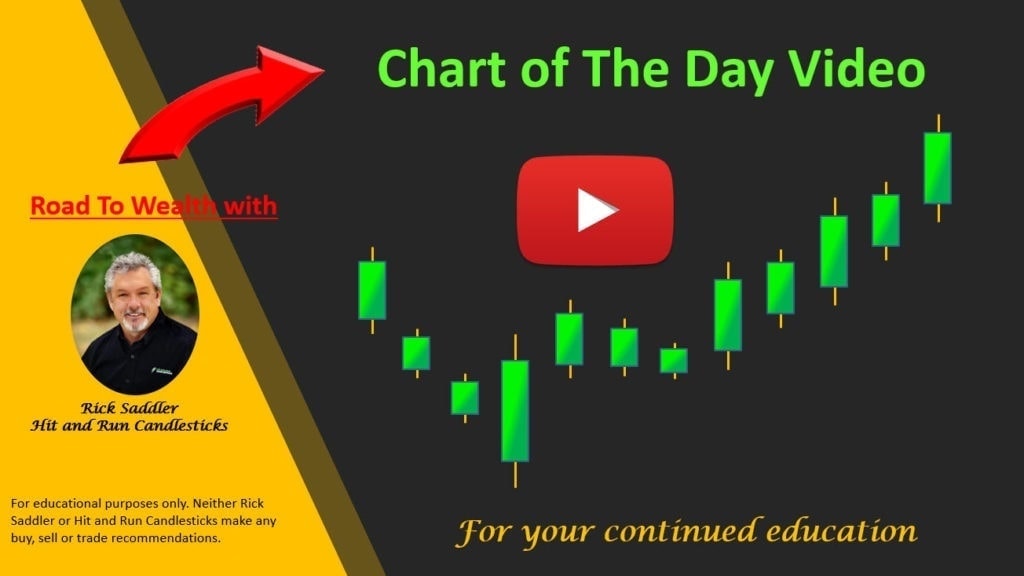 Disclosure: We do not act on all trades we mention, and not all mentions acted on the day of the mention. All trades we mention are for your consideration only.




Free YouTube Education • Subscription Plans • Private 2-Hour Coaching
DISCLAIMER: Investing / Trading involves significant financial risk and is not suitable for everyone. No communication from Hit and Run Candlesticks Inc, its affiliates or representatives is not financial or trading advice. All information provided by Hit and Run Candlesticks Inc, its affiliates and representatives are intended for educational purposes only. You are advised to test any new trading approach before implementing it. Past performance does not guarantee future results. Terms of Service