Rick Saddler's "Road To Wealth Account" Actual Account Performance
We have decided to do a better job demonstrating the success of the Hit and Run Candlesticks trading methods. So, in mid-2020, Rick set up a small account ($10,000 as of 8/15/20). This small account is intended to give small account traders an idea of what is actually possible following the HRC methods. As each month comes to a close, we'll post the account statement below to allow you to see the actual results achieved.
Click the RED 👆 YOUTUBE button for the newest videos and trading insight.
📌YouTube: https://www.youtube.com/ricksaddler
📌Twitter: https://twitter.com/ricksaddler
📌Facebook: https://www.facebook.com/HitandRunCandlesticks/
📌LinkedIn: https://www.linkedin.com/in/rick-saddler-35106b54/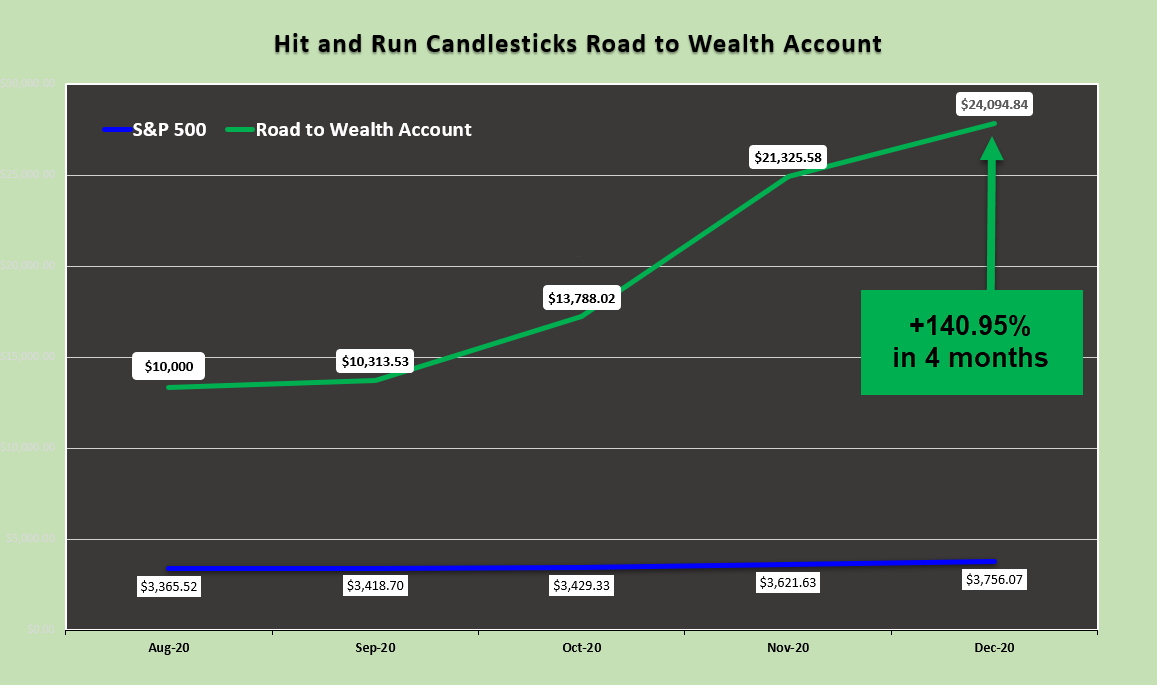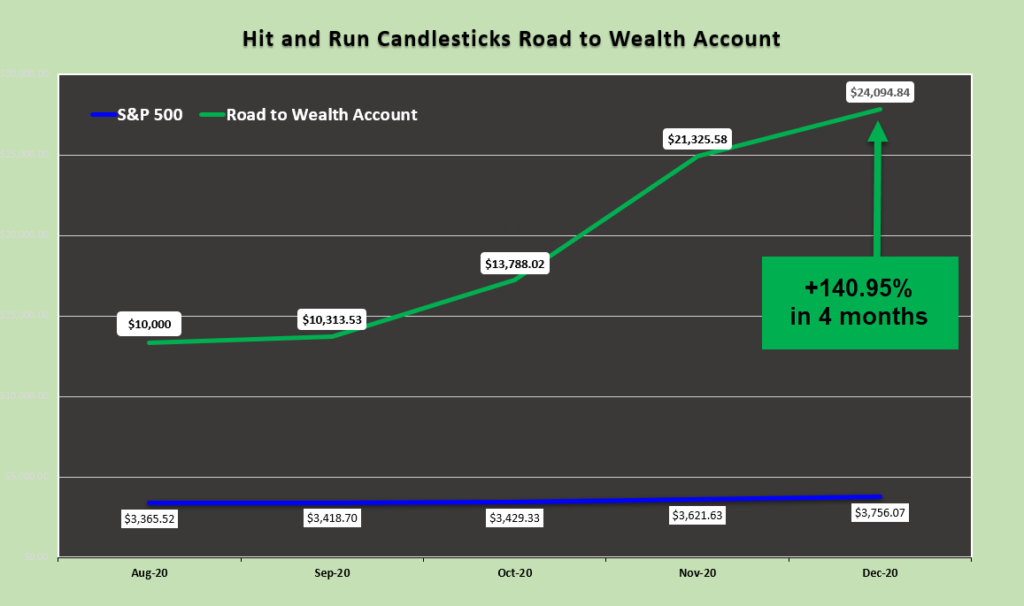 8/15/2020 - 12/31/2020

+140.95 Percent
This statement is from the personal account of Rick Saddler and is being shared for educational purposes only. The account balances created by his trading results and shown on the statement are not necessarily indicative of future results. Investing and trading involve significant financial risk and is not suitable for everyone. No communication should be considered as financial or trading advice. Rick Saddler and Hit and Run Candlesticks are not responsible for your trading results.
Previous RTW Account Performance
Click Here for current discount codes
Use code
SAVE30
to get 30% Off the subscription price.
Hit & Run Candlesticks Memberships
Hit & Run Candlesticks Membership (Monthly)
---
Our Premium Membership Option
Hit & Run Candlesticks Membership (Quarterly)
---
11% Off Regular Price
Hit & Run Candlesticks Membership (Semi-Annual)
---
11% Off of Normal Price
Hit & Run Candlesticks Membership (Annual)
---
12 Months for the price of 8
---
September 2020 Statement
For Month:

+3.14 Percent

For Year:

+3.14 Percent
Due to the processing of the account funding transactions not being complete until mid-August, please assume the September beginning Balance was actually $10,000.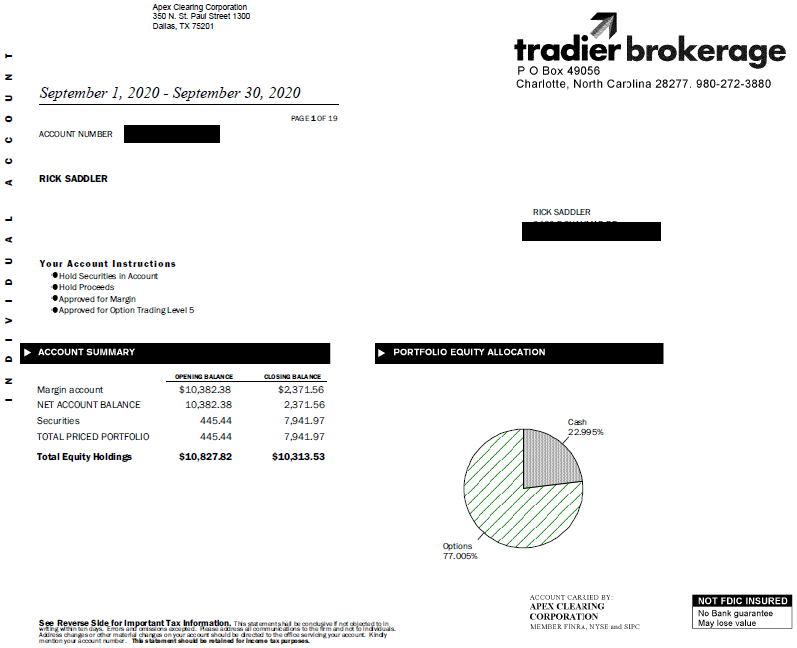 October 2020 Statement
November 2020 Statement
December 2020 Statement