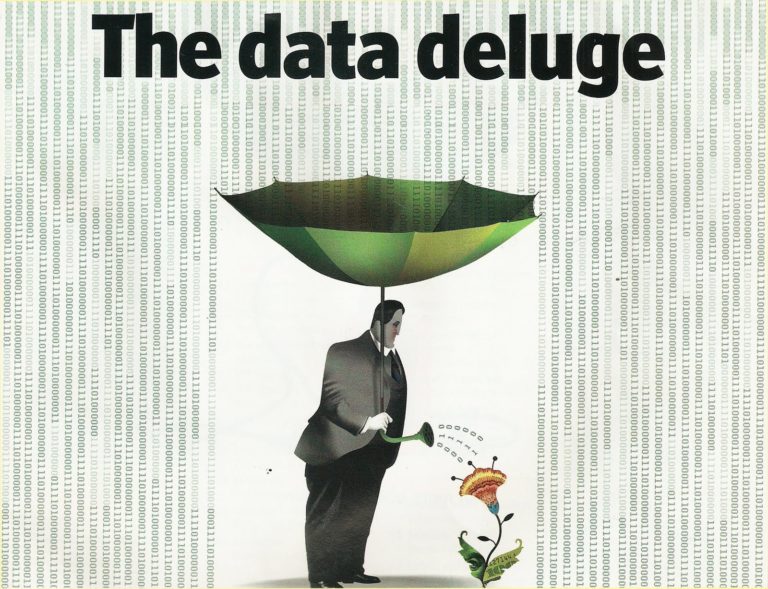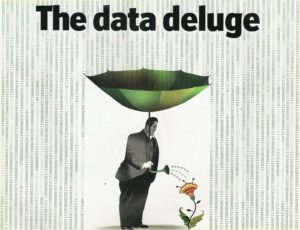 Heading into a big data deluge for the next 3-days the last thing we need was to hear was 28,000 job losses at Disney, 9000 from Shell that will add to the 10's of thousands of airline workers that could lose their jobs tomorrow if billions in bail money is not approved in the next 24 hours. Expect the considerable price volatility and investor uncertainty to remain with us for the rest of the week if not through the election. As far as the debate goes, all we confirmed is the embarrassing behavior of our leaders.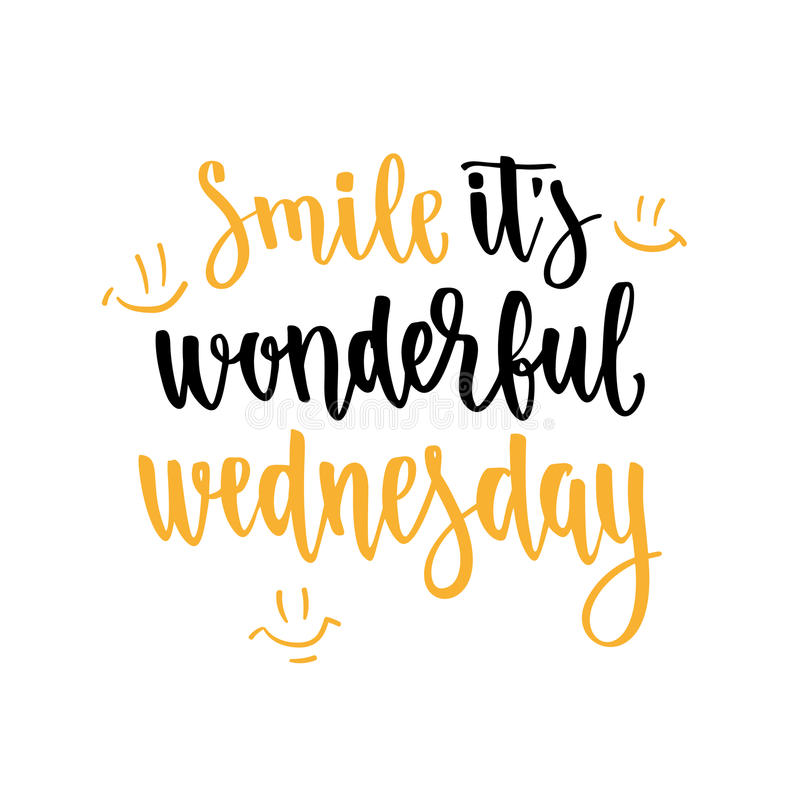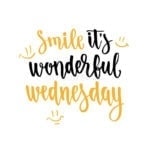 Asian markets closed mixed but mostly lower overnight, and European markets trade cautiously bearish this morning with modest losses across the board. US Futures have bounced off overnight lows ahead of economic data and a very light day of earnings reports. Stay focused as we test resistance in the indexes as downtrends remain intact.
Economic Calendar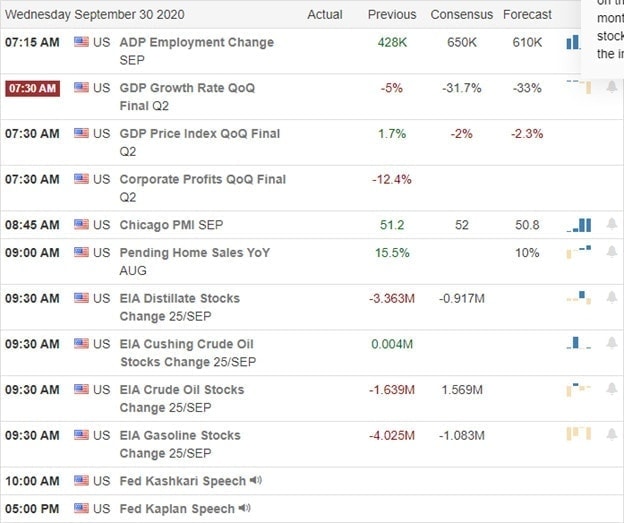 Earnings Calendar


On the hump day earnings calendar, we have a light day with just six companies expected to report. The only notable report is the gold miner NG.
News & Technicals'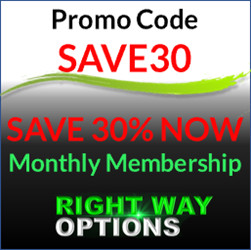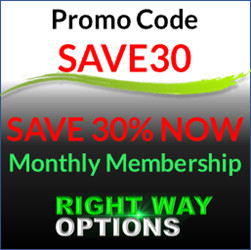 As we head into October, the market focus will turn toward job numbers over the next 3-days. After the bell yesterday, Disney announced a layoff of 28,000 employees. Unless airlines receive billions in bailout money in the next 24 hours, 10's of thousands of airline employees join the unemployment line. Adding insult to injury, Shell also announced 9000 job cuts as the oil sector continues to suffer impacts from coronavirus. US Futures remained bullish during most fo the Presidential debate, but after it ended, they began to sell-off. I'm not sure we learned anything in the argument that the market didn't already know but rather sold off merely from the embarrassment of it all. Today before the bell, we will get a jobs reading from the ADP, a GDP report that's likely to remain to be quite ugly, PMI, Pending Home Sales, and the Petroleum Status numbers. That said, expect more volatility and uncertainty heading into the close with another busy economic calander of market-moving reports on Thursday.
Yesterday's price action seemed to reflect the uncertainty of the debate and the data deluge ahead, chopping in a rage with equally matched bulls and bears. The DIA, SPY, and IWM remain in downtrends while the QQQ tries to lead the market higher, holding on to its 50-day average by the close. However, with so much data coming our way, anything is possible, so stay focused and flexible.
Trade Wisely,
Doug