The overall market trend is up and the bulls continue to maintain a remarkable amount of energy and tenacity to drive forward.  However, with the index now in the ninth week up and drawing near major resistance levels it may be time to raise caution levels.  Although the market seems convinced that there will be a positive outcome of the trade negotiations it's possible we have already priced in that possibility.  Which means any negative news coming out the negotiations or delay in the completion would receive a harsh reaction by the market.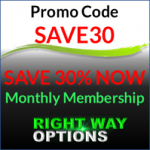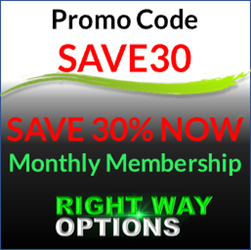 On the Calendar
Recently we have seen bonds going up with the market and yesterday gold and silver joined in with a big burst of buying. That's an odd occurrence and makes me wonder what will decouple first. With the Dow up over 4200 points in nine weeks on its own should give everyone a little pause on it own. Remember to take some profits as stock and indexes near resistance levels and be careful chasing new entries this late in the rally.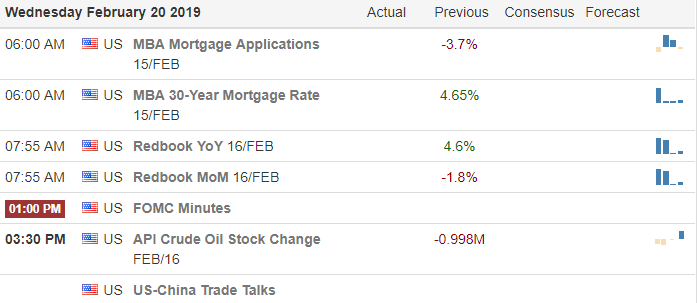 On the Earnings Calendar we have nearly 190 companies reporting earnings today. Some of the notable earnings today are: WBA, FDX, A, ALB, CAR, SAM, CAKE, CDE, CYH, CVS, GRMN, GDDY, HFC, IAG, JACK, NE, OC, PAAS, O, SO & RGR.
Action Plan
As the indexes move closer and closer to major resistance levels I feel the need to become more and more cautious about adding new long long positions. Though I'm cautious let me be very clear that the trend is still up and the bulls are still currently very much in control. I am also beginning to become concerned that the market has already priced in a trade deal with China. Which means if there is any negative news or a delay in its completion the market could react harshly.
Today we have the release of the FOMC Minutes of the last meeting. Don't be surprised to see light and choppy price action leading up to its release and some price volatility directly after. There is a news report out this morning suggesting the market could be a bit more sensitive to the minutes given length and elevation fo the current rally. Futures are pointing to a modestly lower open this morning but with all the earnings reports this morning that could easily change. As always stay focused on price and protect trading gains and your capital as we move closer and closer to resistance levels.
Trade Wisley,
Doug