Rick Saddler's "Road To Wealth Account" Actual Account Performance
We have decided to do a better job demonstrating the success of the Hit and Run Candlesticks trading methods. So, at the end of 2017, Rick set up a small account ($5,100 as of 1/1/18). This small account is intended to give small account traders an idea of what is actually possible following the HRC methods. As each month comes to a close, we'll post the account statement below to allow you to see the actual results achieved. However, with so many data points, our graph will only show the results on a quarterly basis.
Click the RED 👆 YOUTUBE button for the newest videos and trading insight.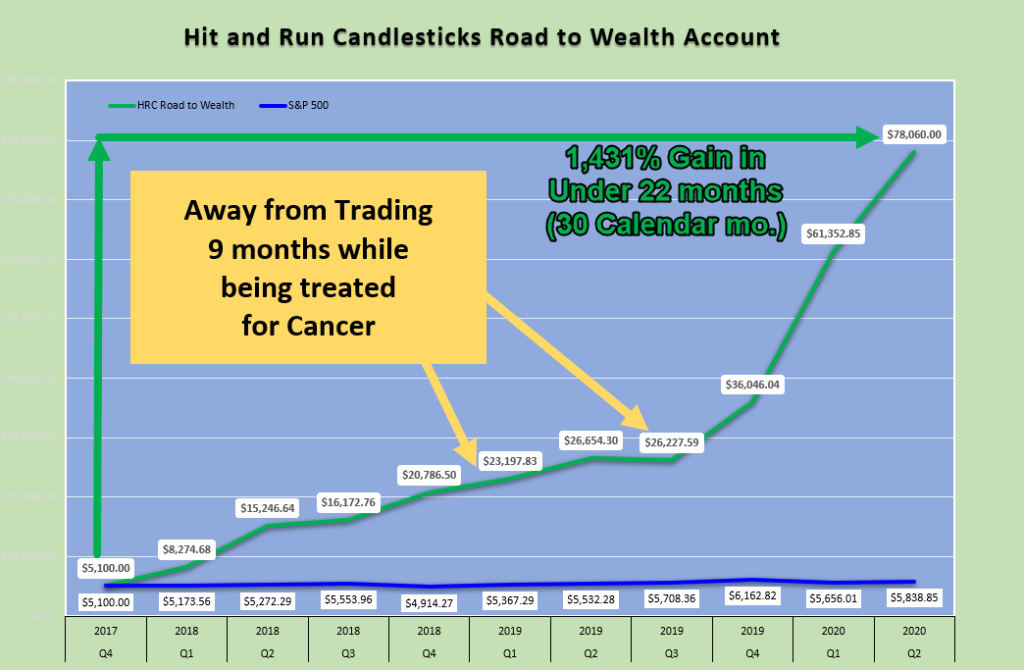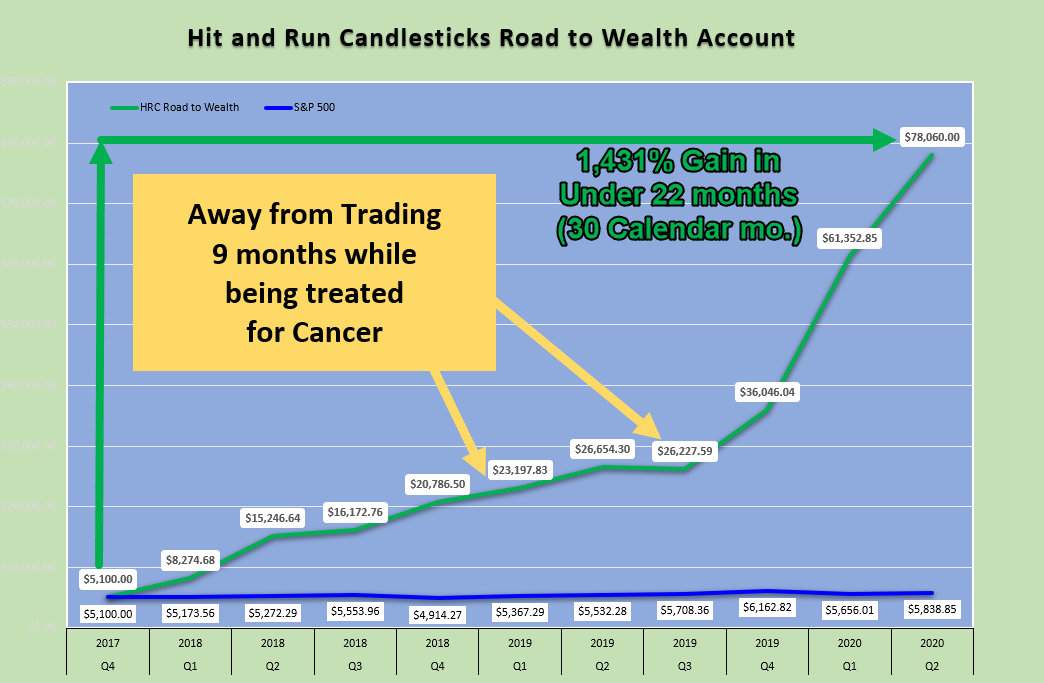 1/1/2018 – 6/24/2020

+1,431 Percent
This statement is from the personal account of Rick Saddler and is being shared for educational purposes only. The account balances created by his trading results and shown on the statement are not necessarily indicative of future results. It is important to note that your trading methodology may be different from Rick Saddler's and generate different results. Rick Saddler and Hit and Run Candlesticks are not responsible for your trading results.
---
Ricks Top Trading Tools
Smart Phone App Alerts • Reminders • Updates • iPhone App • Android App
---