Markets started off with an up-and-down first hour Thursday, but then the bulls rallied us back to the highs.  Unfortunately, at noon, while he tried to be dovish, Fed Chair Powell indicated inflation lies ahead.  This caused a massive and steep selloff that lasted 2 hours.  Bulls were able to pull stocks up off the lows the last two hours, but much of the damage was done.  This left all 3 major indices with big, ugly black albeit indecisive (large-wicks) candles.  On the day, DIA lost 1.09%, SPY lost 1.23%, and QQQ lost 1.64% (turning negative for the year).  The VXX rose over 4% to 16.26 and T2122 fell back into the oversold territory at 12.50.  10-year bond yields spiked on the inflation fears and closed at 1.545% as oil gained almost 5% to $64.24.
The Senate agreed to 20 hours of debate on the $1.9 trillion stimulus bill.  However, that time does not start immediately as WI's GOP Senator Johnson forced clerks to read aloud the entirety of the bill (which will take several hours of in-session time).  As of now, the bill is still on track to be passed and then the reconciled bill to be passed in both houses of Congress just in time for a Wed. signature by president Biden.  This is the deadline because the previous stimulus bill expires on that day.  This said, it will be a razor-thin margin in the Senate and the GOP may have other procedural tricks in addition to Democrats playing hold-out to get favors and pet projects from their own leadership.
Potomac Economics (an independent watchdog group) found that the TX ERCOT power grid left its emergency price of $9,000/kwh in place for 2-3 days longer than their own metrics show it should have been in place.  This means that ERCOT overbilled their customers (who passed the costs on to consumers) by as much as $16 billion during the winter freeze. This falls in line with the criticism of ERCOT's power company customers, the largest of which has already filed for bankruptcy because the financial cost (and two others defaulted on the charges and have been banned from the grid).  Since the CEO of the ERCOT grid has already been fired and most of the board has already resigned, it is unclear who will get blamed and how (if at all) things will be put right.  However, this is sure to become a political football as soon as the Texas Energy Commission meeting today as politicians try to keep the blame for not adhereing to decades of advice squarely on ERCOT and not of themselves.

Related to the virus, US infections are starting to plateau at a level above the fall level after a month and a half of steep and steady decline in new cases. The totals have risen to 29,526,086 confirmed cases and deaths have now passed half a million at 533,636 deaths. As mentioned, the number of new cases fell slightly again to an average of 64,110 new cases per day.  Deaths, which have always lagged, also fell slightly to 1,854 per day.  Yet more states are ignoring health experts and loosening their pandemic restrictions.  This cuts across party lines as CT is among the latest.
Globally, the numbers rose to 116,322,289 confirmed cases and the confirmed deaths are now at 2,583,546 deaths.  The trends have been good, but we saw a significant uptick today.  The world's average new cases has up-ticked again to 388,894 per day.  Mortality, which lags continued to tick down slowly, now at 8,853 new deaths per day. In Europe Germany says they are seeing a rise in cases and that 40% are of the UK strain.  Italy banned shipping vaccine out of their country and France is considering following suit.  In Asia, Japan extended the state of emergency in Tokyo for another 3 weeks.  In better news, Australia announced that it has enough AZN vaccine to cover them until domestic production can get ramped up.  
Overnight, Asian markets were slightly mixed, but mostly red in modest trading. Malaysia (+1.19%) and Thailand (+0.65%) led to the upside while Australian (-0.74%) and South Korea (-0.57%) led to the downside.  In Europe, we see a similar picture so far today.  The DAX (-0.59%) and CAC (-0.31%) lead to the downside while the FTSE (+0.38%) and some of the smaller exchanges lead on the green side.  As of 7:30 am, US Futures are pointing to a flat open.  The DIA and SPY are just on the green side of flat, while the QQQ is just to the red side of break-even.  This comes as markets wait for the data dump at 8:30 am.

The major economic news for Friday includes Feb. Avg. Hourly Earnings, Imports/Exports, Feb. Nonfarm Payrolls, Feb. Participation Rate, Jan. Trade Bal., and Feb Unemployment Rate (all at 8:30 am), US Federal Budget (2 pm), and a Fed speaker (Bostic at 3 pm).  Major earnings reports on the day include BIG and GLP before the open.  There are no major earnings reports after the close.
Inflation fear remains in charge on Wall Street. After the ADP miss earlier in the week, look for all eyes to be on the Feb. Employment Report as traders look for any sign of overheating in the economy. That said, the bulls did push us up off the lows late Thursday, so they may be looking to defend a potential support level below. Volatility seems to be the only thing assured in the market now. So, preparedness is the key here.
As always, don't try to predict, just follow the market. It's the big money that makes the market move and we just need to tag along for the swings. Follow the trend, respect support and resistance, and don't chase those moves that you miss.  Another trade will come along any minute. Keep booking your trade goals when you can and stick with your discipline.  And don't forget it's Friday...so take a paycheck off the board too.
Ed
Swing Trade Ideas for your consideration and watchlist: No trade ideas for today. You can find Rick's review of tickers on his YouTube Channel here. Trade your plan, take profits along the way, and smart. Also, remember to check for impending earnings reports. Finally, remember that any tickers we mention and talk about in the trading room are not recommendations to buy or sell.

🎯 Mike Probst: Rick, Got CTL off the scanner today. Already up 30%. Love it.
🎯 Dick Carp: the scanner paid for the year with HES-thank you
🎯 Arnoldo Bolanos: LTA scanner really works $$, thanks Ed.
🎯 Bob S: LTA is incredible…. I use it … would not trade without it
🎯 Malcolm .: Posted in room 2, @Rick... I used the LTA Scanner to go through hundreds of stocks this weekend and picked out three to trade: PYPL, TGT, and ZS. Quality patterns and with my trading, up 24%, 7% and 12%.... this program is gold.
🎯 Friday 6/21/19 (10:09 am) Aaron B: Today, my account is at +190% since January. Thanks, RWO HRC Flash Malcolm Thomas Steve Ed Bob S Bob C Mike P and everyone that contributes every day. I love our job.
Hit and Run Candlesticks / Road To Wealth Youtube videos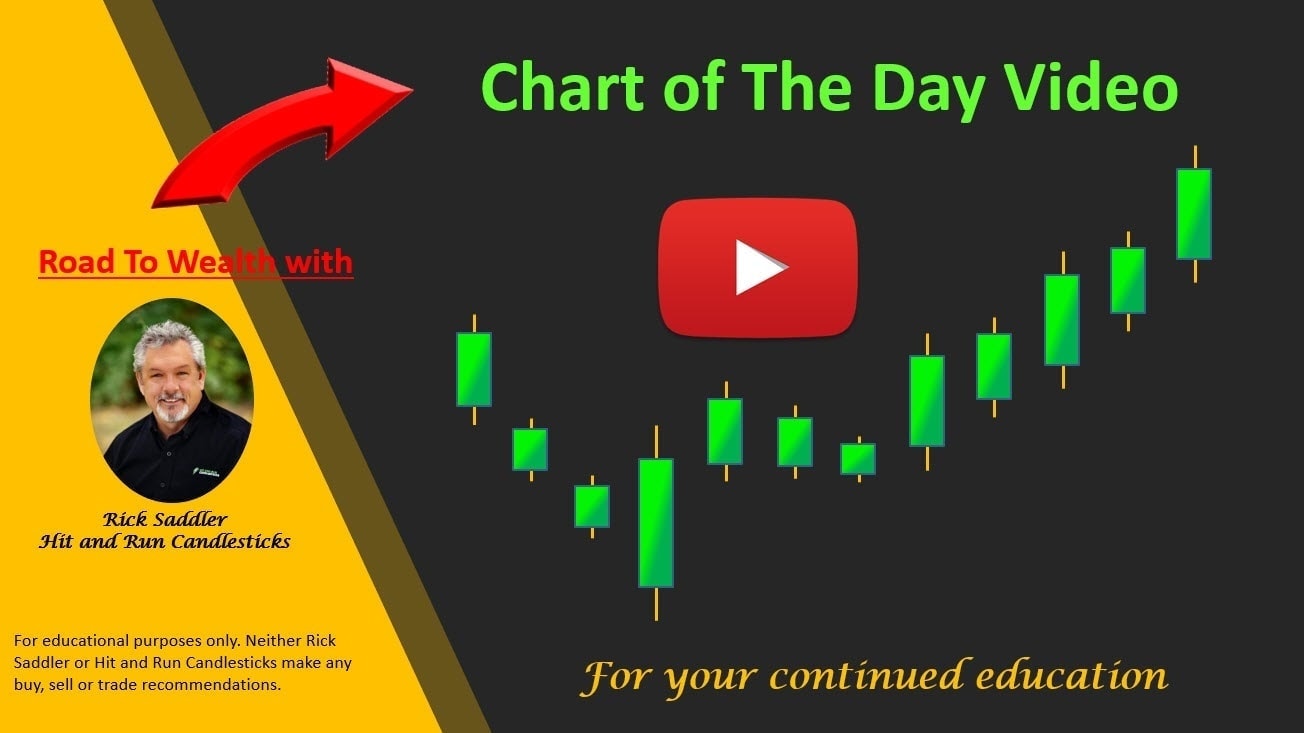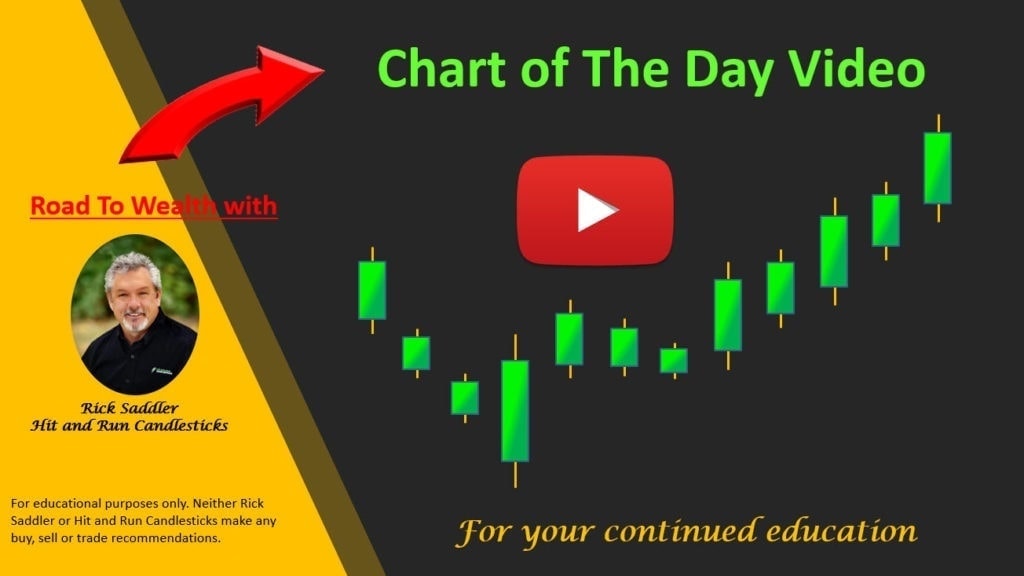 Disclosure: We do not act on all trades we mention, and not all mentions acted on the day of the mention. All trades we mention are for your consideration only.




Free YouTube Education • Subscription Plans • Private 2-Hour Coaching
DISCLAIMER: Investing / Trading involves significant financial risk and is not suitable for everyone. No communication from Hit and Run Candlesticks Inc, its affiliates or representatives is not financial or trading advice. All information provided by Hit and Run Candlesticks Inc, its affiliates and representatives are intended for educational purposes only. You are advised to test any new trading approach before implementing it. Past performance does not guarantee future results. Terms of Service