Tuesday was, shall we say, interesting.  After a small gap down in the QQQ (and up open in the large-caps), markets ground sideways for most of the morning, until Fed Chair Powell told us the economy needed more stimulus once again.  This was seen as just the push negotiations needed and markets rallied hard on the news.  Unfortunately, at 3 pm the President tweeted that he has ordered a halt to any negotiations on more stimulus until after the election (so much for "GET IT DONE").  Stocks immediately fell off the cliff (down 2.50%) and closed near their lows.  The DIA and SPY printed large Bearish Engulfing signals, but all 3 major indices printed big, ugly black candles.  On the day, DIA was down 1.35%, SPY down 1.42%, and QQQ down 1.78%.  The VXX was relatively flat, climbing to 25.26 and T2122 fell, but remains inside over-bought territory at 84.25.  10-year bond yields spiked on the President's tweet to 0.749% and oil rose to $40.18/barrel.
While the halt to stimulus talks hammered the airline industry, BA had some additional news.  On the down side, BA slashed plane production forecasts by 11% and went on to say they do not expect the industry to recover for 10 years.  However, on the plus side the FAA proposed a pilot training program (for training and certifying pilots to fly the fixed 737 Max) and said they are finalizing the physical changes requirements list that will allow the 737 Max to be recertified.  This is a very positive milestone to getting that plane back on the market.
To top or yesterday's episode of Political Theatre, our President has again reversed course overnight and is now again urging Congress to approve stand-alone portions of the stimulus program (no negotiation, just give him the parts he wants). Markets seem to taking this as hope for pieces of the stimulus package. However, this may well be just another of his negotiating tactics. No word on if anyone will take his pleading serious or what the Democratic reaction might be this time.

As mentioned yesterday, House Democrats released the Committee Report on the 16-month investigation into anti-trust activities by the tech giants.  The report says that AAPL, AMZN, FB, and GOOG all have monopoly power over their respective industries and should be treated that way.  Specifically, the report calls for prohibiting dominant companies from entering adjacent business lines (such as Google owning YouTube).  It also would increase enforcement agency budgets and tell them to presume a merger is anti-competitive until the merging companies show the merger would not impact competition.   Finally, it calls for prohibiting dominant firms from preferring their own products over competitors (making it hard, impossible, or much more expensive to use competitor products or services).  Republicans have said the broader measures are "non-starters" for the GOP. However, with bi-partisan cooperation on that committee, some changes are expected to be made as a result of the investigation.
On the virus front itself, in the US, the numbers show we now have 7,724,207 confirmed cases and 215,849 deaths.  The 7-day average daily new case count continues to rise and is now back up to 44,310, while the lagging average of deaths remains relatively flat now at 719 after Tuesday's 790 deaths.  New case counts continue to grow, but the rate increase only rose in half the states overnight (which is actually a decrease in the number of states showing increasing rates, if that makes sense).  Wisconsin continues to experience a very bad situation with record new cases, new hospitalizations and new deaths.  As a result, Governor Evers instituted more emergency orders Tuesday to limit gatherings as well as building and room occupancies.
Globally, the numbers rose to 36,097,083 confirmed cases and the confirmed deaths are now at 1,055,639 deaths.  The broadening spread in Paris has the city's Intensive Care beds filling fast as the patient load jumped overnight from about 420 ICU patients per day a month ago to 1,426 overnight.  Germany also reported the highest new case count since April overnight.  In fact, only 4 of the 27 countries in the EU do not report case counts at what the EU determined to be the "critical" level.

Overnight, Asian markets were slightly mixed, but leaned to the positive side.  Japan was flat, Shanghai down 0.20% and Malaysia down 1.32%.  However, Australian was up 1.25%, Hong Kong up 1.09% and Thailand up 1.08%.  The rest of the region saw more modest gains.  In Europe, markets are also mixed but leaning red with no substantial winners at mid-day.  Among the 3 major European Bourses, the FTSE is flat at +0.06%, the DAX down 0.40%, and the CAC down 0.23%.  The rest of the markets are showing modest losses (except Russia which is down 1.55%) at this point.  As of 7:30am, US futures are pointing to a significant gap higher.  The DIA is implying a 0.63% gain, SPY a 0.58% gain, and QQQ a 0.53% gains at the open.
The major economic news for Wednesday is limited to Oil Inventories (10:30 am), September FOMC Minutes (2 pm), FOMC Statement (2 pm), and 3 Fed speakers (Kashkari at 1 pm, Williams at 2 pm, and Williams again at 3 pm).  Major earnings reports are limited to LW and RPM both before the open 
Volatility continues its reign. With uncertainty high around the virus, the election, the President's health (and unpredictable behavior), markets are in a knee-jerk cycle of concerns. If you feel you have to be trading in this environment, be light, be nimble, and be short-term. In any case, stick to your rules, follow the trend, and don't chase moves you have missed.  Keep locking-in those profits, because a trader's job is to make consistent gains...not win bragging-rights about out-guessing some reversal.
Ed
Swing Trade Ideas for your consideration and watchlist: NLS, SQ, W, DHI, WHR, LB, AAPL, PINS. Trade your plan, take profits along the way, and smart. Also, remember to check for impending earnings reports. Finally, remember that any tickers we mention and talk about in the trading room are not recommendations to buy or sell.

🎯 Mike Probst: Rick, Got CTL off the scanner today. Already up 30%. Love it.
🎯 Dick Carp: the scanner paid for the year with HES-thank you
🎯 Arnoldo Bolanos: LTA scanner really works $$, thanks Ed.
🎯 Bob S: LTA is incredible…. I use it … would not trade without it
🎯 Malcolm .: Posted in room 2, @Rick... I used the LTA Scanner to go through hundreds of stocks this weekend and picked out three to trade: PYPL, TGT, and ZS. Quality patterns and with my trading, up 24%, 7% and 12%.... this program is gold.
🎯 Friday 6/21/19 (10:09 am) Aaron B: Today, my account is at +190% since January. Thanks, RWO HRC Flash Malcolm Thomas Steve Ed Bob S Bob C Mike P and everyone that contributes every day. I love our job.
Hit and Run Candlesticks / Road To Wealth Youtube videos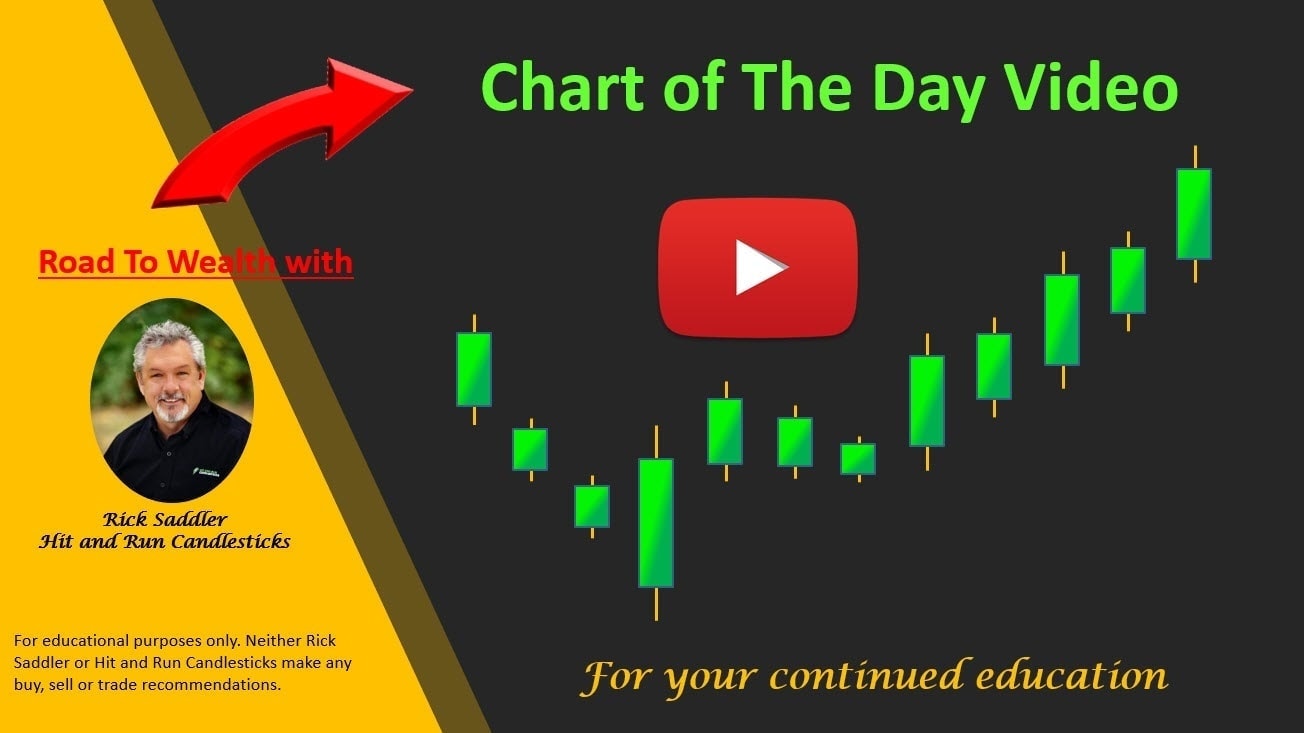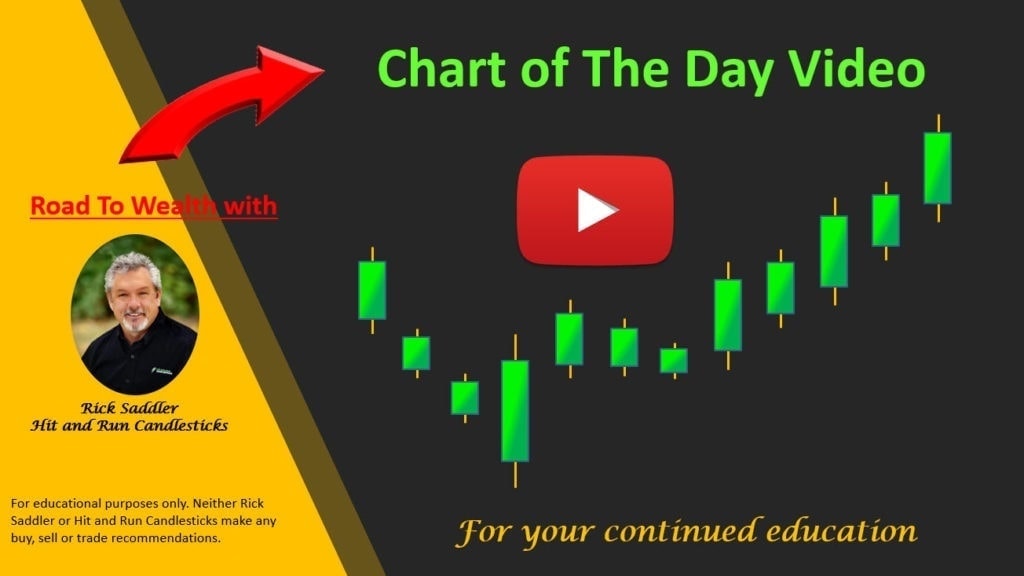 Disclosure: We do not act on all trades we mention, and not all mentions acted on the day of the mention. All trades we mention are for your consideration only.




Free YouTube Education • Subscription Plans • Private 2-Hour Coaching
DISCLAIMER: Investing / Trading involves significant financial risk and is not suitable for everyone. No communication from Hit and Run Candlesticks Inc, its affiliates or representatives is not financial or trading advice. All information provided by Hit and Run Candlesticks Inc, its affiliates and representatives are intended for educational purposes only. You are advised to test any new trading approach before implementing it. Past performance does not guarantee future results. Terms of Service