Markets gapped down on Friday.  The large-caps then ground sideways in a tight range the rest of the day.  Meanwhile, the QQQ faded the gap and then slowly sold off back to the gap price again.  This left us with gap-down Doji in the large-caps and a gap-down Inverted Hammer type candle in the QQQ to end the month.  On the day, SPY and QQQ both lost 0.66% and the DIA lost 0.48%.  The VXX gained 4% to 40.16 and T2122 fell out of the overbought territory back into mid-range at 49.03. 10-year bond yields fell to 1.626% and Oil (WTI) dropped 2.34% to $63.49/barrel.
A few tidbits came out of the Berkshire Woodstock annual meeting.  Warren Buffett announced a 20% increase in BRK operating profit while announcing the company share buybacks have and will continue.  He also said that stock prices are too high and decried Robinhood as being an enabler of the public's gambling habits.  He says that has led to far too many "short-term bets" and has hurt BRK (such as the way short-term option activity in AAPL hurt the BRK position).  He also said when he retires, Greg Abel will succeed him as CEO.  Meanwhile, Charlie Munger (Buffett's number two) decried Bitcoin as "disgusting" and a bane to society.
In misc. news, overnight and in pre-market activity, bond prices rose again.  The 10-year yield is up to 1.642%.  VZ is considering selling the dog entity it created by merging AOL and Yahoo Finance.  Finally, over the weekend GOP Senators said an infrastructure deal is possible and the President seemed to embrace that sentiment although the sides are well over $1 trillion apart.

Related to the virus, US infections are rising again after plateauing at a level above the fall level.  The totals have risen to 33,180,441 confirmed cases and deaths are now at 591,062.  The number of new cases has ticked lower again and are back down below the peak level from last summer to an average of 50,251 new cases per day. The same is true of deaths, which are trending down again, now at 719 per day.  This has led to the lowest weekly aggregate number of deaths so far this year.  In great news, new cases have dropped dramatically (17% week-on-week).  However, the CDC has reported that vaccinations rates have also plummeted since the JNJ vaccine pause last month and are raising real concern over whether the US will reach herd immunity later than projected or even at all.  
Globally, the numbers rose to 153,565,250 confirmed cases and the confirmed deaths are now at 3,218,006 deaths.  The trends have reversed and are now trending toward trouble again as we have seen significant upticks recently.  The world's average new cases continue to rise and is now at the all-time peak and with 809,729 new cases per day.  Mortality, which lags, is also rising sharply again at 13,366 new deaths per day.  India has been reporting more than 400,000 new cases per day (one-third of the global new cases) as of the weekend. Foreign aid (especially oxygen and related equipment) has started arriving, but deaths remain at the highs and one state of the country (the one encompassing New Delhi) has announced a 1-week total lockdown.
Overnight, Asian markets leaned heavily to the red side with just 3 exchanges staying just on the green side of flat.  Taiwan (-1.96%), Hong Kong (-1.28%), and Singapore (-1.04%) led the losses.  In Europe, just the opposite is true so far today as markets are mostly green.  Russia (-0.76%) is the exception to the rule.  The FTSE (+0.12%), DAX (+0.61%), and CAC (+0.50%) are typical of the continent.  As of 7:30 am, US Futures are pointing to a green open.  The DIA is implying a +0.62% gap, the SPY implying a +0.52% gap, and the QQQ implying a +0.29% open.

There is no major economic news scheduled for Monday.   Major earnings reports on the day include AMG, CAN, ENBL, EPD, EL, GPRE, ITRI, LDI, ON, and WEC before the open.  Then after the close, AWK, AGR, CAR, BWXT, CC, CR, CVI, FANG, FLS, NSP, LEG, MOS, NTR, OGS, QGEN, RBC, REGI, SANM, SCI, RIG, TA, WMB, WWD, and XPO report.
Markets seem poised to start May on a higher open. However, the short-term trend is clearly an indecisive sideways grind for the last couple of weeks. Even with blowout earnings and generally raised outlooks for the coming quarter, the bulls have not been able to run lately. On the other hand, the bears have also been unable to make any headway without bad earnings or a major story to hang their hats on. So, for now, it seems the market is undecided and hard to trade with no trend in place.
Remember that you don't have to trade every day or every week. That is one of the great benefits of trading as a career. Respect potential support and resistance levels, but don't just assume they will hold either. Predicting is a sucker's game. So, stick with the trend, but also avoid chasing trades you have missed and be nimble. Lock in your profits when you achieve your trade goals and maintain your discipline by following those trading rules. Don't let your emotions get the better of you. Consistency is the key to long-term trading success.
Ed
Swing Trade Ideas for your consideration and watchlist: No trade ideas for Monday. You can find Rick's review of tickers on his YouTube Channel here. Trade your plan, take profits along the way, and smart. Also, remember to check for impending earnings reports. Finally, remember that any tickers we mention and talk about in the trading room are not recommendations to buy or sell.

🎯 Mike Probst: Rick, Got CTL off the scanner today. Already up 30%. Love it.
🎯 Dick Carp: the scanner paid for the year with HES-thank you
🎯 Arnoldo Bolanos: LTA scanner really works $$, thanks Ed.
🎯 Bob S: LTA is incredible…. I use it … would not trade without it
🎯 Malcolm .: Posted in room 2, @Rick... I used the LTA Scanner to go through hundreds of stocks this weekend and picked out three to trade: PYPL, TGT, and ZS. Quality patterns and with my trading, up 24%, 7% and 12%.... this program is gold.
🎯 Friday 6/21/19 (10:09 am) Aaron B: Today, my account is at +190% since January. Thanks, RWO HRC Flash Malcolm Thomas Steve Ed Bob S Bob C Mike P and everyone that contributes every day. I love our job.
Hit and Run Candlesticks / Road To Wealth Youtube videos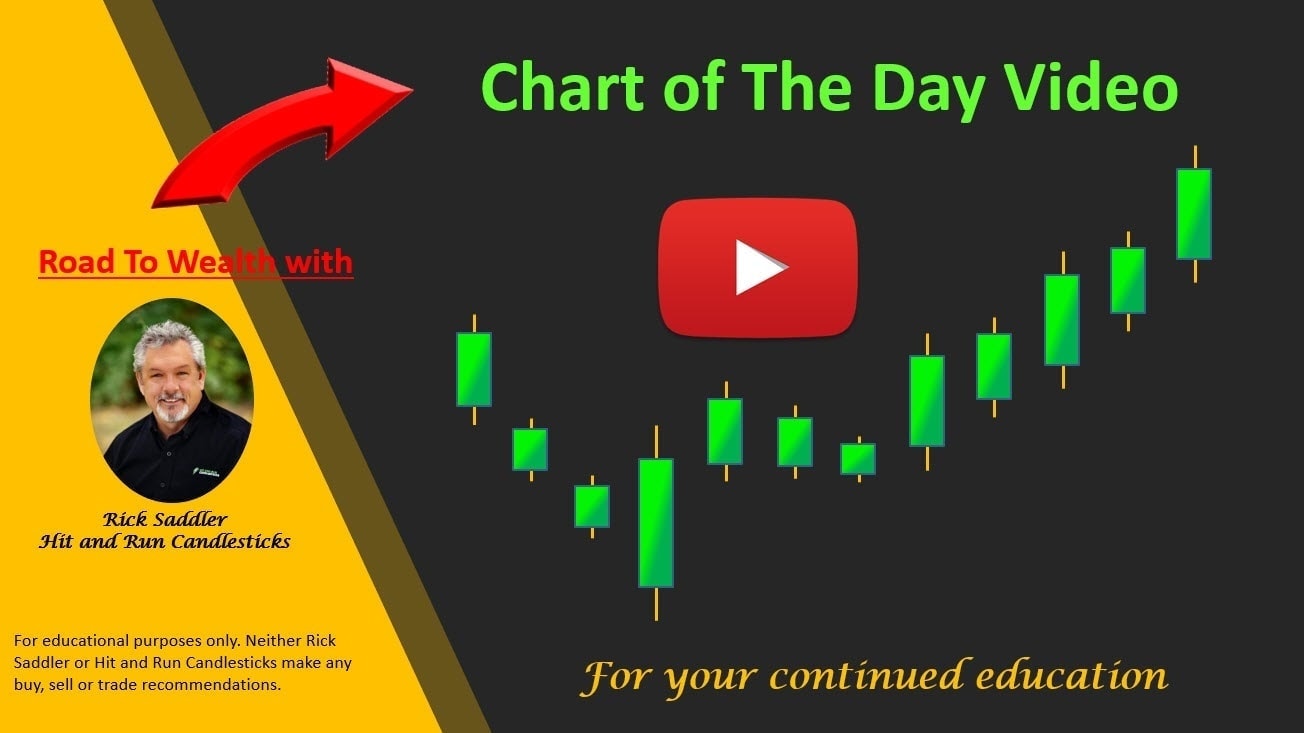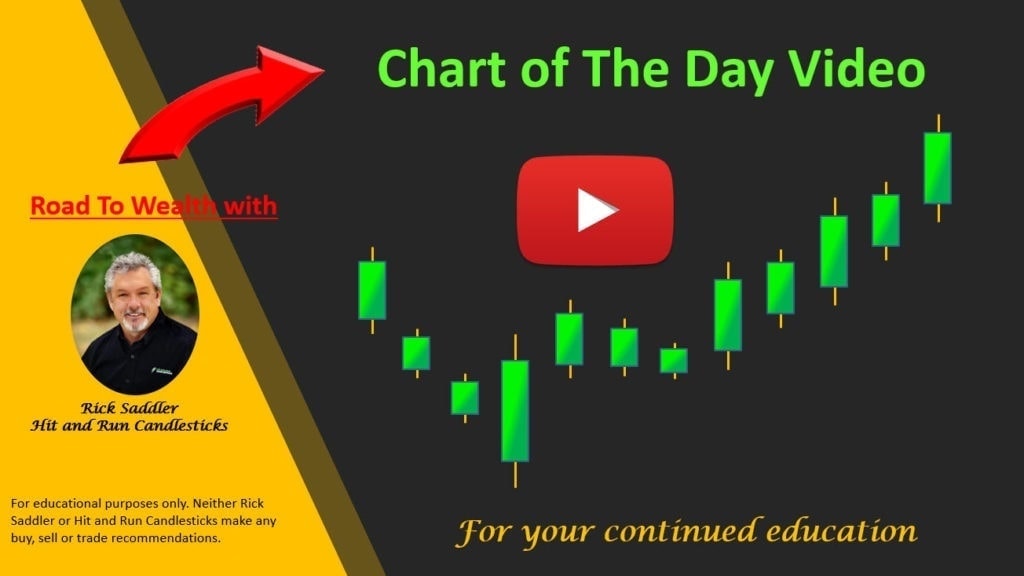 Disclosure: We do not act on all trades we mention, and not all mentions acted on the day of the mention. All trades we mention are for your consideration only.




Free YouTube Education • Subscription Plans • Private 2-Hour Coaching
DISCLAIMER: Investing / Trading involves significant financial risk and is not suitable for everyone. No communication from Hit and Run Candlesticks Inc, its affiliates or representatives is not financial or trading advice. All information provided by Hit and Run Candlesticks Inc, its affiliates and representatives are intended for educational purposes only. You are advised to test any new trading approach before implementing it. Past performance does not guarantee future results. Terms of Service