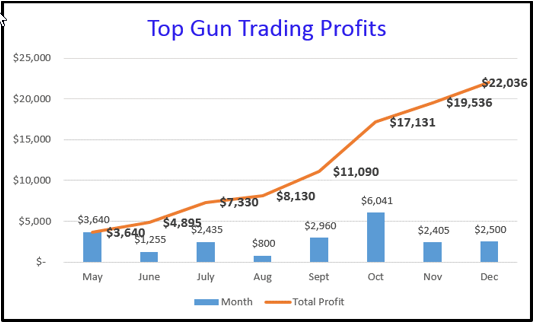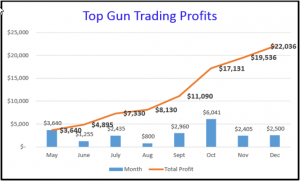 Over the past several weeks this sure has been a day traders market, The Top Gun Day Trading Room operated by Steve Risner has been killing it. Top Gun Day Trading is a Division of Hit and Run Candlesticks Inc. So let's take a look at what's going on in the day trading room.
Day Trading Room - Despite the weakest market in over a decade, the Top Gun Day Trading room is up over $2,500 in December while risking only $100 to $200 per trade. Our latest trades include:
400 shares of UVXY for +$292 while risking $120
400 shares of UPRO for +$340 while risking just $60 – over 5.5 times the amount at risk.
Day Trading Room Open House: Today and Tomorrow • Password B-52 • Login Here
SPY ETF - Yesterday was a nice bullish day in a down trending market. On the weekly chart, we bounced off our 200-SMA right into our Dotted Deuce moving average. This morning the futures are digesting the monster move made yesterday. Our Key low the bulls need to protect is now $233.76. With follow-through over yesterdays candle and the downtrend line, I would expect $251.80.
Good trading and Happy New Year
TC2000 T2122 Chart - The four weeks New High/Low Ratio closed yesterday at 14.29 up from 1.35. 1429 is still in the oversold area and as you know there is no guarantee that oversold means the bulls are in charge. TC20000 is my favorite charting package of all time.
GRPN, OSTK, AAPL, AVGO, DLTR, XRAY are now on our watchlist for a possible trade within the next few days. AAPL is our featured long trade-idea today with a Bullish Morning Star Candle pattern on the daily and a Bullish Piercing1 Candle pattern on the weekly chart. We are bullish above $157.25. Past performance does not guarantee future results. Learn how to trade before you trade.
For 2019 Rick plans on taking the now $23,567.00account to $50,000.00 before December 31, 2019. Remember he already has increased the account $5,000.00 to $23,567.00 or 362% in 2018. Would you like to learn from someone that truly makes money, not just one hit wonders and backs it up with his account statement.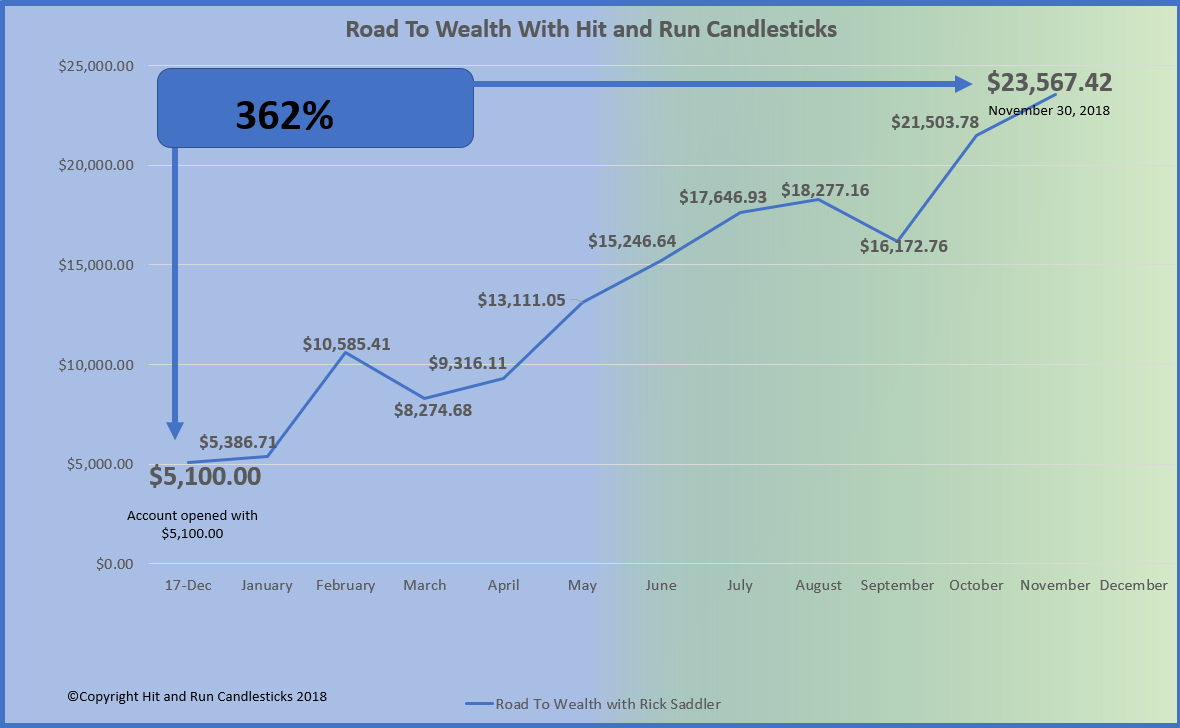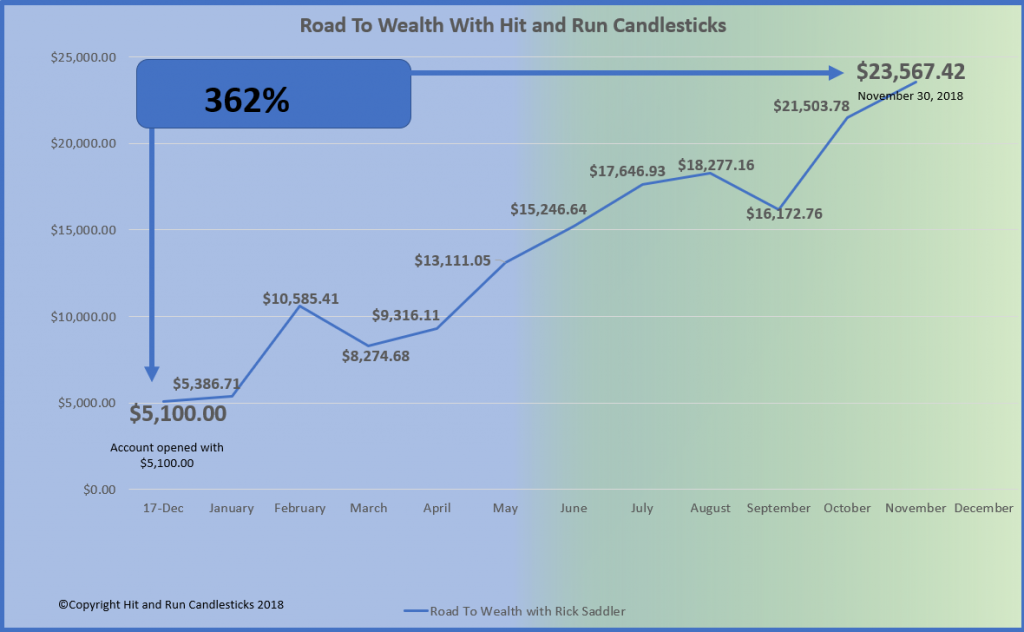 Trading Services We Offer
Free YouTube Education • Subscription Plans • Private 2-Hour Coaching
DISCLAIMER: Investing/ Trading involves significant financial risk and is not suitable for everyone. No communication from us should be considered as financial or trading advice. All information provided by it and Run Candlesticks Inc, its affiliates or representatives is intended for educational purposes only. You are advised to test any new approach before implementing it. Past performance does not guarantee future results. Terms of Service