Markets gapped up Tuesday after coming back from a long weekend and getting good pre-market earnings from the major banks, including a blow-out quarter from GS.  After the gap up, the major indices traded indecisively with the QQQ being the strongest of the group.  On the day, QQQ was up 1.46%, SPY up 0.79%, and DIA up 0.39%.  VXX lost more than 2.75%, down to 16.63 and T2122 jumped back into the overbought territory at 85.41.  10-year bond yields were off slightly to 1.092% and Oil (WTI) gained 1.32% to close at $53.05/barrel.
During her confirmation hearings Tuesday afternoon, Treasury Sec. Nominee Yellen told Senators that the US can afford higher corporate taxes, but only after coming out of the Coronavirus slump and only in coordination with other countries.  Specifically, she said tax rate action should be coordinated with other OECD to avoid "a destructive global race to the bottom on corporate taxation of multinationals." She also defended the $1.9 trillion stimulus proposal by saying it offers the "most bang for the buck" in terms of relief for struggling households and businesses.  Finally, she said the Biden Administration would support a strong and stable dollar (in direct contrast to the Trump who liked the idea of a weak dollar).  The market did not respond to her testimony in any meaningful way.
Interest rates rose again in the last week (to a still-low 2.92% for a 30-year fixed mortgage), but remains almost a percent lower than it was one year ago.   This came as new mortgage applications dropped almost 2% and refinance demand fell 5% on the week.  It is worth noting that President Biden has proposed a $15,000 tax credit for first time home buyers to help bolster the home construction industry.

Related to the virus itself, US infections continue to rage as the US.  The totals have risen to 24809,841 confirmed cases and 411,520 deaths.  This comes as the average new cases have fallen to 204,228 new cases and deaths have flattened at 3,098 per day.  The CDC reports that 13.6 million Americans have received at least one shot of the two required to date.  This includes 2 million people who have received both doses.  At the same time, distribution problems continue to plague the rollout.  Several states are a few days from being out of the vaccine while more than 12 million doses are still in Federal hands, but not at the locations needed.
Globally, the numbers rose to 96,727,446 confirmed cases and the confirmed deaths are now at 2,068,303 deaths.  As a reference, the world average new cases is down to 656,402 per day, but deaths remain high at over 13,460 new deaths per day.  In Europe, a third cabinet member of the Portuguese government has tested positive in just this week.  Germany tightened restrictions (now mandating N95 mask-wearing in public) and extended the national lockdown until at least mid-February.  UK Home Sec. Patel told reporters its far too early to think about easing lockdown measures.  In China, a new outbreak has the country scrambling, including building a 4,000-bed isolation camp in just a week.  This happens as China is seeing its worst outbreak in months and tens of millions of Chinese people have been put on strict lockdown in the North of the country.
Overnight, Asian markets were mixed, but mostly higher.  Shenzhen (+1.42%), Hong Kong (+1.08%), and Indonesia (+1.71%) led the gainers.  Notable losses include Japan (-0.38%) and Taiwan (-0.45%).  Meanwhile, in Europe, so far today markets are also mostly higher on modest moves.  Among the big 3 bourses, the FTSE -0.03% is flat, the SAD (+0.47%) is up, and the CAC (+0.24%) is also positive.  As of 7:30 am, US futures are pointing to a higher open.  The DIA is implying a +0.15% open, while the SPY implies a +0.38% open, and the QQQ is implying a +0.82% open.

The only major economic news for Wednesday is President Biden's Inauguration and Speech (Crude Oil Inventories Report moved to Friday).  Major earnings reports on the day include ASML, BK, CFG, FAST, MS, PG, USB and UNH all before the open. Then, after the close, AA, DFS, KMI, PLXS, and UAL report.
Markets seem to like the new administration and continue to aim toward record highs. With 25,000 troops plus thousands of Federal Law Enforcement on hand, protests, riots, or attacks at inauguration events seem unlikely. So, the bulls continue to have the edge as we look to the open. (It doesn't hurt that Tres. Sec. Nominee Yellen was not given much pushback when she called to big action on the stimulus plan that Mr. Market loves.)
So, look for a bullish start to the day. As always, follow trend, respect both support and resistance, and don't chase the moves you have missed.  Lock in those profits when you achieve trade goals and stick with your discipline.  Focus on the overall market, the specific chart, and your own trading process. Remember, trading is a long-term game. We don't have to try to get rich every day.
Ed
Swing Trade Ideas for your consideration and watchlist: A technical snafu means no Trade Ideas for Wednesday, but they are in the video here. Trade your plan, take profits along the way, and smart. Also, remember to check for impending earnings reports. Finally, remember that any tickers we mention and talk about in the trading room are not recommendations to buy or sell.

🎯 Mike Probst: Rick, Got CTL off the scanner today. Already up 30%. Love it.
🎯 Dick Carp: the scanner paid for the year with HES-thank you
🎯 Arnoldo Bolanos: LTA scanner really works $$, thanks Ed.
🎯 Bob S: LTA is incredible…. I use it … would not trade without it
🎯 Malcolm .: Posted in room 2, @Rick... I used the LTA Scanner to go through hundreds of stocks this weekend and picked out three to trade: PYPL, TGT, and ZS. Quality patterns and with my trading, up 24%, 7% and 12%.... this program is gold.
🎯 Friday 6/21/19 (10:09 am) Aaron B: Today, my account is at +190% since January. Thanks, RWO HRC Flash Malcolm Thomas Steve Ed Bob S Bob C Mike P and everyone that contributes every day. I love our job.
Hit and Run Candlesticks / Road To Wealth Youtube videos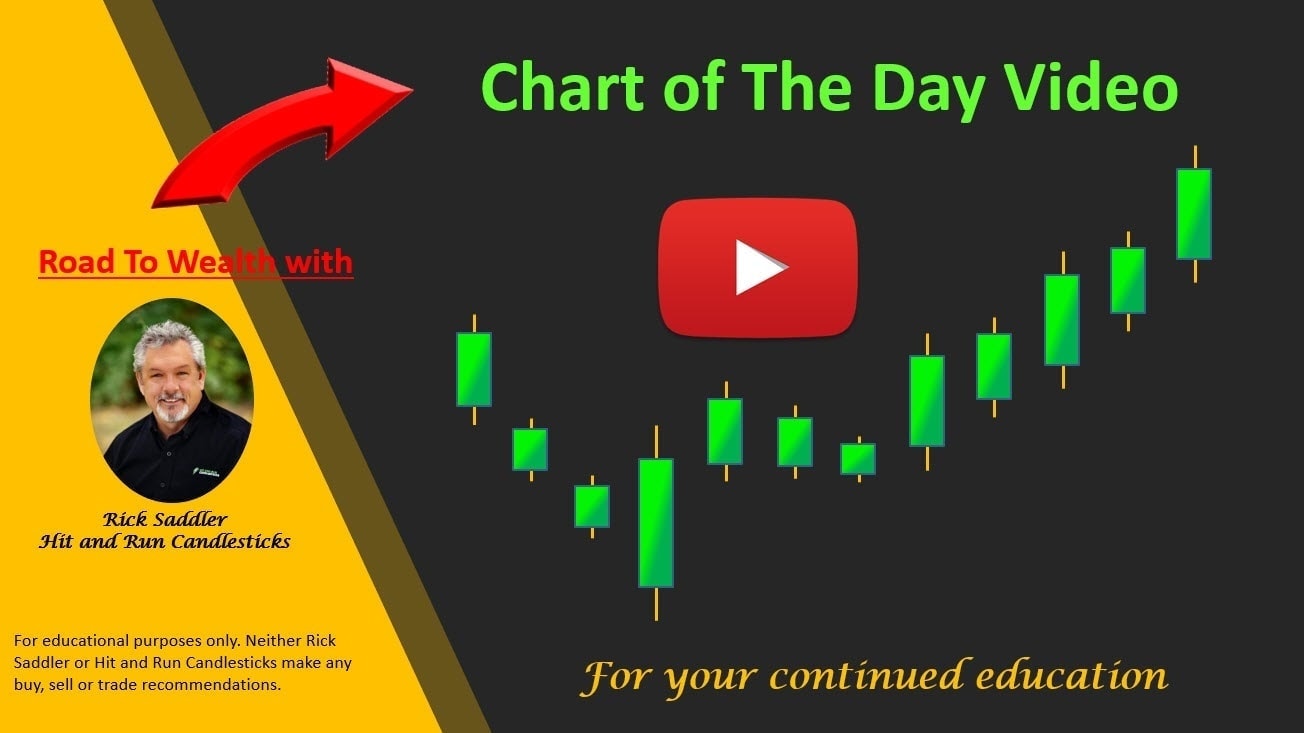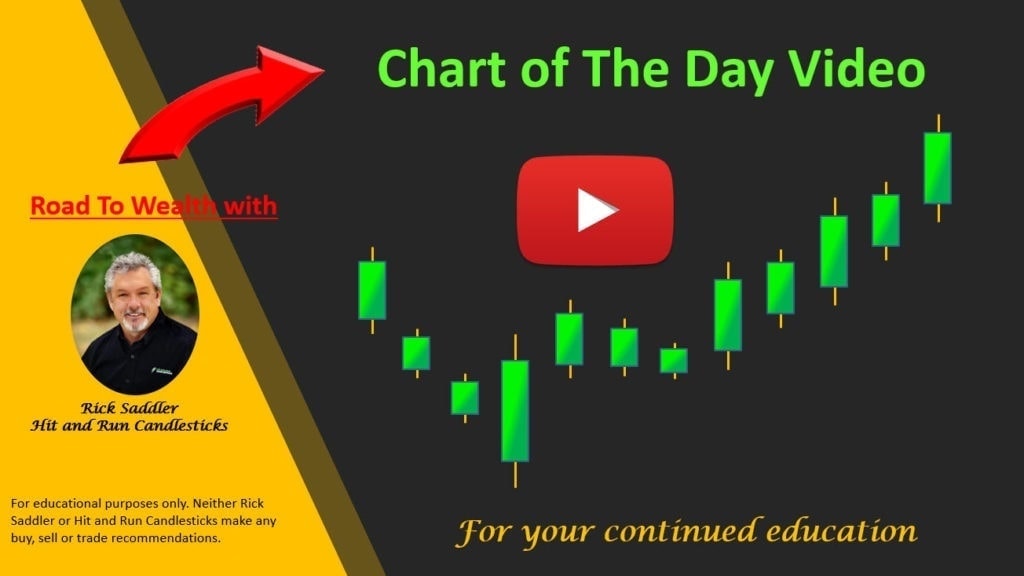 Disclosure: We do not act on all trades we mention, and not all mentions acted on the day of the mention. All trades we mention are for your consideration only.




Free YouTube Education • Subscription Plans • Private 2-Hour Coaching
DISCLAIMER: Investing / Trading involves significant financial risk and is not suitable for everyone. No communication from Hit and Run Candlesticks Inc, its affiliates or representatives is not financial or trading advice. All information provided by Hit and Run Candlesticks Inc, its affiliates and representatives are intended for educational purposes only. You are advised to test any new trading approach before implementing it. Past performance does not guarantee future results. Terms of Service