The SPY moved closer to the $258.00 resistance area yesterday on bullish follow-through from the Bullish J-Hook continuation pattern drawn yesterday. We have moved our Bull/Bear line from $248.450 to $250.10. A close above $250.10 we will consider bullish. A close above $258.00 could draw in buyers to challenge $263.75. Keep in mind above $258.00 puts price action in a dangerous area.
VIX--X Chart – Extended it's downtrend yesterday closing below its 50-SMA, we have seen support approaching, and a bounce could be near. The government shut down, and China will play a big part in how the VIX acts.
Hit and Run Candlesticks Watch-List AMD, GLUU, GE, JD, FDX, LLY, PG Past performance does not guarantee future results. To learn the trade details and how we plan to trade our watch-list and double our trading account in 2019 - Join In
---
3 Different Service to Choose From – Choose the One That Fits Your Needs
Hit and Run Candlesticks - Join Rick Daily in trading room #1 membership required. Join in, ask questions and learn how Rick picks his trades and trades them. 2018 account + 307% starting with only $5,100. Become a member of Hit and Run Candlesticks and let's bring on 2019
Read More
Right Way Options Room Update – The RWO trading room is now open all day to share ideas and watchlist suggestions. Watch and learn from Doug as he prepares and explains his trades. Learn More about Right Way Options – Read More
Day Trading Room - Began the new year with some decent trades while risking only $100 or less per trade. If your a day trader or aspiring to be a day trader, this is the place to be. Steve proves hisself every day day trading and sleeping well at night.
Road To Wealth Coaching With Rick Saddler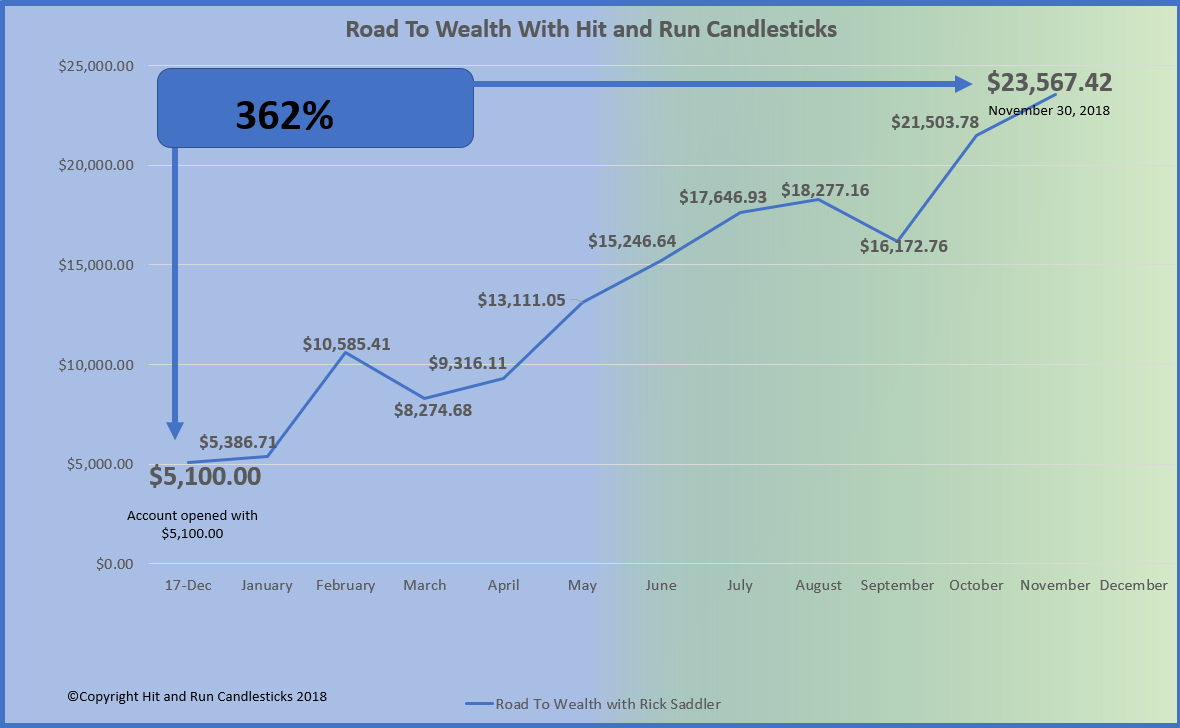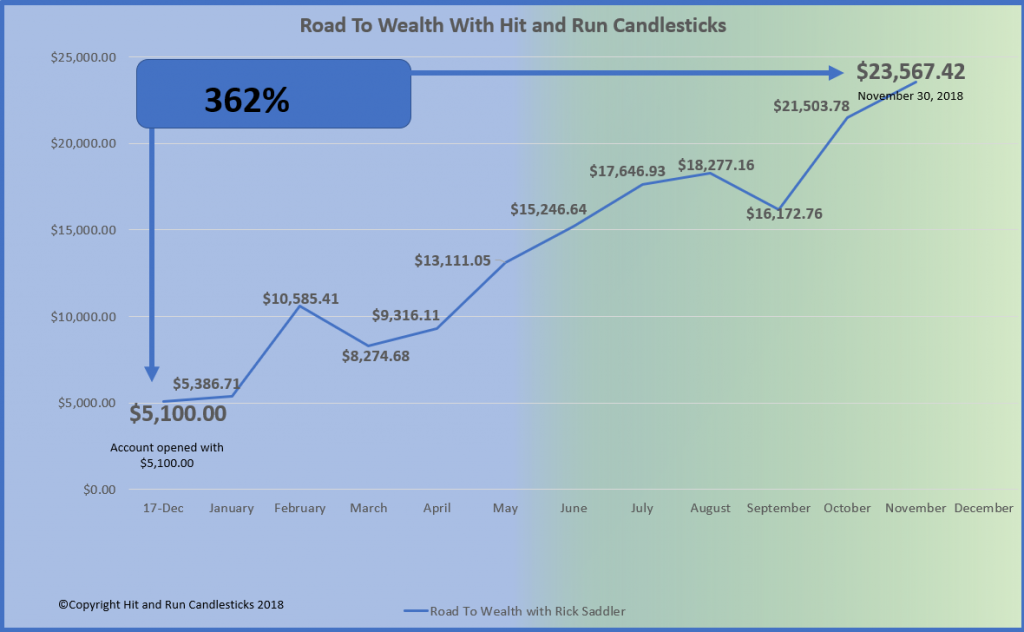 Trading Services We Offer
Free YouTube Education • Subscription Plans • Private 2-Hour Coaching
DISCLAIMER: Investing/ Trading involves significant financial risk and is not suitable for everyone. No communication from us should be considered as financial or trading advice. All information provided by it and Run Candlesticks Inc, its affiliates or representatives is intended for educational purposes only. You are advised to test any new approach before implementing it. Past performance does not guarantee future results. Terms of Service