In this 1-hour overview, Rick Saddler founder of Hit and Run Candlesticks talks about his trading routine throughout the day. Hopefully, this will help answer questions for fellow traders.
Rick Saddler has been swing trading for the past 31 years and loves to share his experiences with candlestick signals and candlestick patterns. Trading with price action and chart patterns have been the key to 307% trading profits in 2018.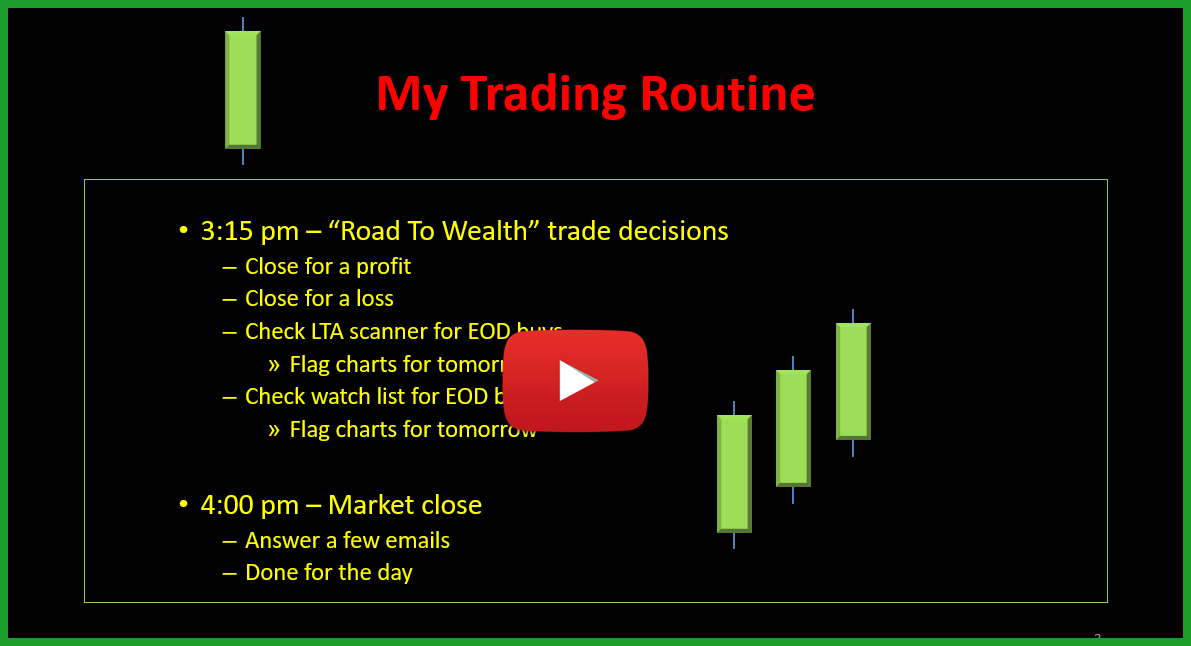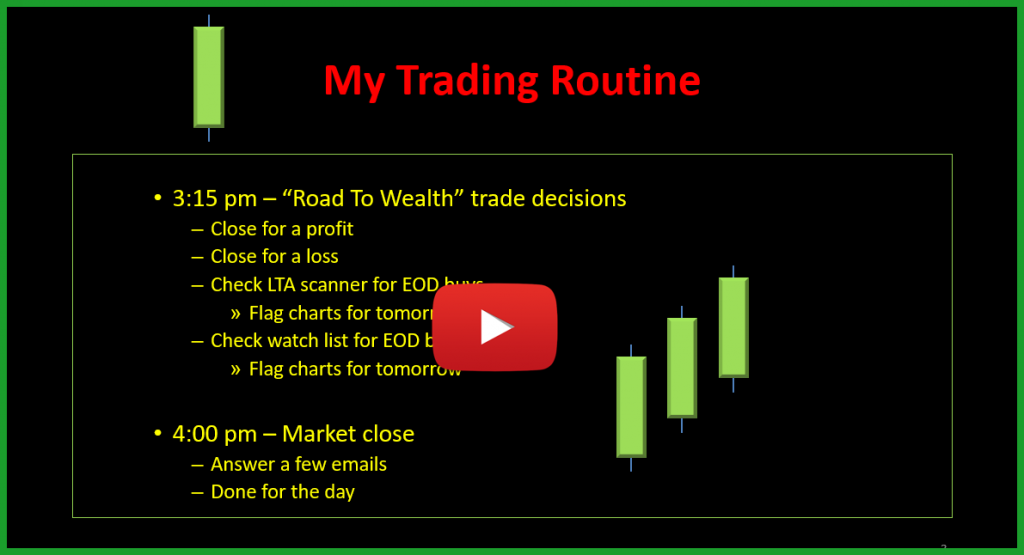 The charts in this video are for educational purposes only. No communication from Hit and Run Candlestick Inc should be considered as financial or trading advice. Past performance does not guarantee future results.

Live Trading Alerts News
Two new auto scans have been added to the LTA-Live Trading Alerts Scanner; the Bull -Fig Newton pattern and the Bear- Oreo Pattern. With over 100 built-in scans my favorite bullish scans are the Pop Out of The Box, The RBB, The 3×8 Trap, The Fig Newton. If you need set with the scanner set up or adding scans just let us know. Each day (Market hours) we provide Free Scanner coaching in our training room.
No password required – Join in we love to help.

---
Free YouTube Education • Subscription Plans • Private 2-Hour Coaching
DISCLAIMER: Investing/ Trading involves significant financial risk and is not suitable for everyone. No communication from us should be considered as financial or trading advice. All information provided by it and Run Candlesticks Inc, its affiliates or representatives is intended for educational purposes only. You are advised to test any new approach before implementing it. Past performance does not guarantee future results. Terms of Service