Prices gapped 1% lower at the open again Friday, this time on horrible April Retail Sales.  However, the bulls stepped in again and led a day-long rally that closed near the highs.  The result was a minimal day with the SPY up 0.46%, the DIA up 0.07%, and QQQ up 0.65%.  VXX fell slightly to 36.60 and the T2122 (4-week High =-Low Ratio) rose back to 68.25, still in the mid-range. 10-year bond yields climbed to 0.644% as money sought bond shelter a bit.  Oil (WTI) continued its strong rally, up over 7.5% again to $29.65/barrel.  For the week all 3 major indices were down.
After the close Friday it was announced that BRKB (Warren Buffett) had reduced its holdings of GS by 84%and JPM (down only 3%), while boosting holdings of PNC.  They also exited positions in TRV and PSX.  In other business news after the bell, JCP filed for bankruptcy protection as expected and now has 2 months to reorganize.
The House passed the Democrats $3 Trillion Relief/Stimulus bill Friday evening.  The White House and Senate Republicans declared it DOA, but the White House also said it would support some new stimulus bill.  So, politics as usual.  Then on Sunday Fed Chair Powell told CBS that jobless rate could top 30%.  However, and assuming there is no second wave of virus, he foresees a steady economic recovery in the second half of 2020, but full recovery won't happen until there is a vaccine.  He also mentioned a need for more fiscal relief/stimulus, that the Fed will not consider negative rates, and that the full-recovery timeline is likely 2021. Treasury yields overnight suggest the market liked what Powell told 60 Minutes and may rally.

Going into the Week, market sentiment is confused at the moment (unless Powell's words tipped the scale).  The AAII reported over 50% of individual investors who respond to their weekly survey are bearish (their market outlook over the next 6 months) for the third time in fourth weeks.  Fund Tracker also reports money flowed out of equity funds last week.  However, the Put/Call ratio shows a decline in defensiveness and the survey of Active Investment Money Managers shows a neutral to slightly bullish stance.
On the Virus front itself, the global headline numbers are 4,820,347 confirmed cases and 316,967 deaths.  In an interesting move, India has prohibited bankruptcy filings for a year in addition to raising the insolvency threshold 100-fold.  Japan reported that it had slipped into a recession, even before COVID-19, posting a 7.3% GDP decline in Q4 of 19 and a 3.4% contraction in Q1 of 20.  Finally, later this morning France and Germany will announce a joint initiative covering a wide range of topics, including economic recovery.
In the US, we have 1,527,951 confirmed cases and 90,980 deaths.  Texas' daily new case numbers has started trending higher again as it opens.  However, some of the other "early opener" states like Georgia are not reporting a change in trend.  AAPL is opening many of its retail stores this week, with visitors required to wear masks and have their temperature checked prior to entry.  On the government front, the US is considering changing the PPP loan rules to allow small businesses to use more (all?) of the money for things other than payroll, while still being forgiven and also giving them longer to obtain the money.

Overnight, Asian markets were mixed but leaned toward the green.  In Europe, we see green across the board so far today.  As of 7:30 am, US futures are following Europe with markets pointing toward a 1%-1.5% gap higher at the open.
There is no major economic news on Monday. Earnings are also very light with only IGT, SE, and SOHU among large premarket reports. After the close only BIDU, FTK, and IQ report among large companies.
Jerome Powell may have come to the Bulls rescue again with his Sunday interview.  Futures turned decisively at that point.  However, for the last few weeks markets have been chopping sideways and we are still well within that range.  So, there is no overall trend, but very short-term the bulls seem to have the ball.  High volatility remains in place.  Keep watching the short-term chart in front of you.  Don't chase or predict, and remain cautious about longer-term swing trades.
Ed
Trade ideas for your consideration and watchlist: CGC, MJ, PINS, OKE, NVAX, CVET, CIEN, TSCO, ILMN, ORLY, LOPE. Trade smart, take profits along the way and trade your plan. Also, don't forget to check for upcoming earnings. Finally, remember that the stocks/etfs we mention and talk about in the trading room are not recommendations to buy or sell.

🎯 Mike Probst: Rick, Got CTL off the scanner today. Already up 30%. Love it.
🎯 Dick Carp: the scanner paid for the year with HES-thank you
🎯 Arnoldo Bolanos: LTA scanner really works $$, thanks Ed.
🎯 Bob S: LTA is incredible…. I use it … would not trade without it
🎯 Malcolm .: Posted in room 2, @Rick... I used the LTA Scanner to go through hundreds of stocks this weekend and picked out three to trade: PYPL, TGT, and ZS. Quality patterns and with my trading, up 24%, 7% and 12%.... this program is gold.
🎯 Friday 6/21/19 (10:09 am) Aaron B: Today, my account is at +190% since January. Thanks, RWO HRC Flash Malcolm Thomas Steve Ed Bob S Bob C Mike P and everyone that contributes every day. I love our job.
Hit and Run Candlesticks / Road To Wealth Youtube videos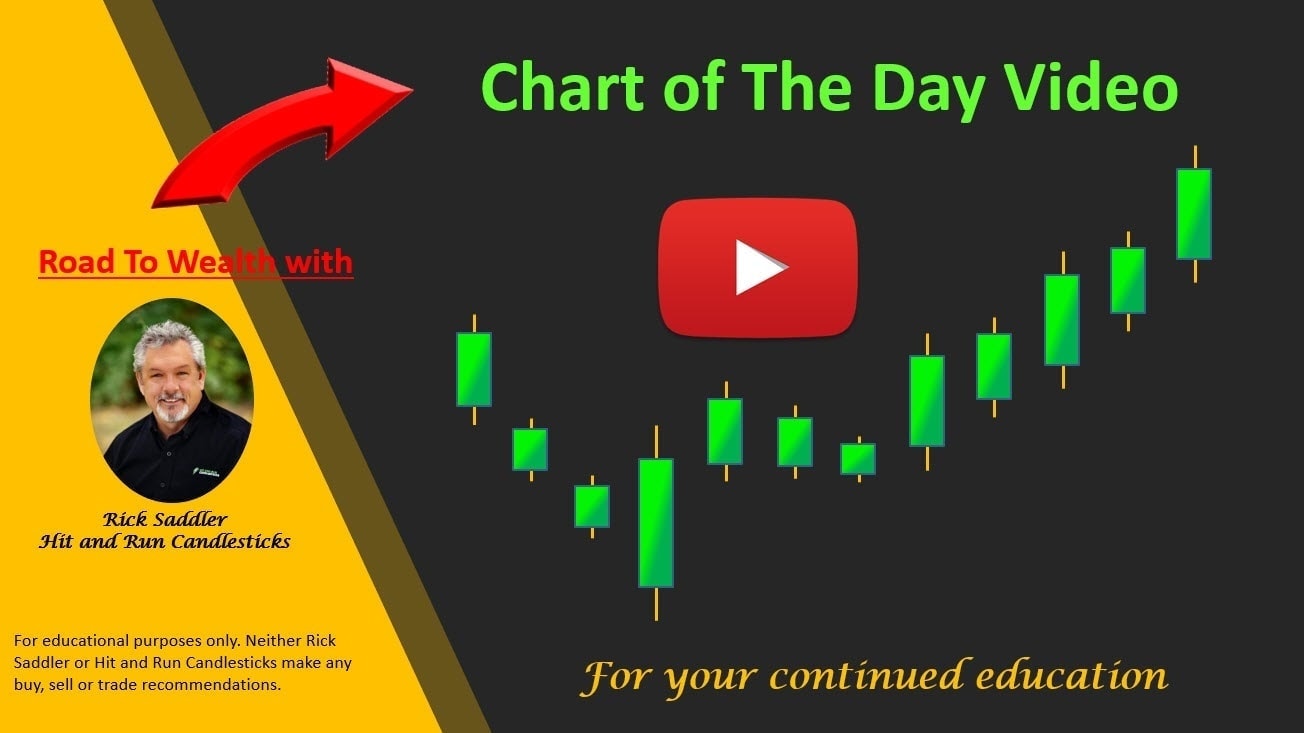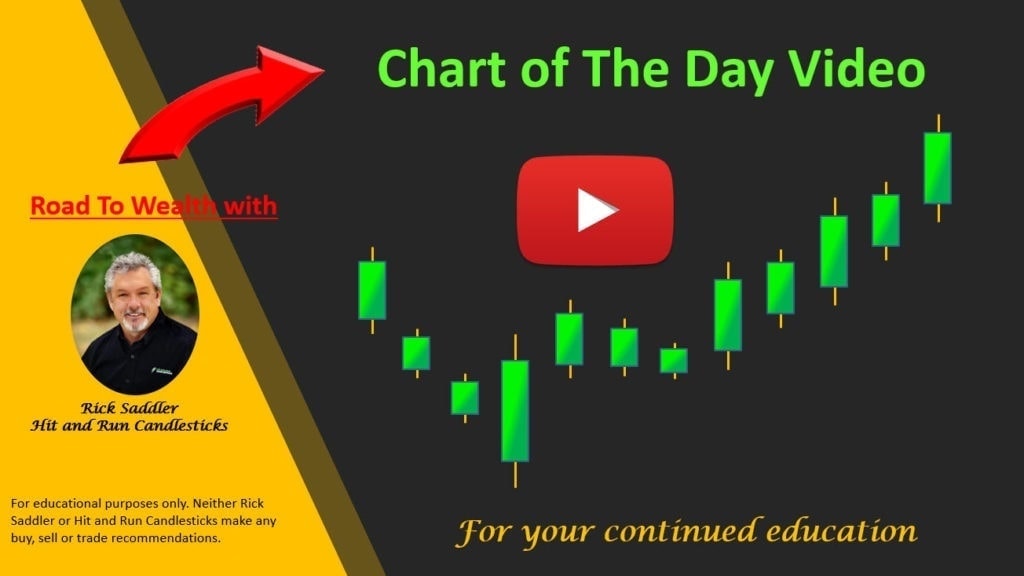 Disclosure: We do not act on all trades we mention, and not all mentions acted on the day of the mention. All trades we mention are for your consideration only.




Free YouTube Education • Subscription Plans • Private 2-Hour Coaching
DISCLAIMER: Investing / Trading involves significant financial risk and is not suitable for everyone. No communication from Hit and Run Candlesticks Inc, its affiliates or representatives is not financial or trading advice. All information provided by Hit and Run Candlesticks Inc, its affiliates and representatives are intended for educational purposes only. You are advised to test any new trading approach before implementing it. Past performance does not guarantee future results. Terms of Service