Another day, another ride through the meat grinder for traders.  After Sunday evening's Fed move, markets made a massive 12.5% gap down at the open. This triggered an immediate halt.  After the 15-minute break, the daily whipsaw continued with more than 8% intra-day range but ended near the lows.  The SPY closed down 11.11% (off the lows), the DIA down 12.76% (near the lows), and the QQQ down 11.98% (very near the lows).  The VXX spiked 38.87% to close at 59.99.  The 10-year bond yield closed down to 0.758% and Oil closed at $28.67/barrel (WTI).  This is significant because shale companies cannot stay in business at that oil price.
During the day markets were panicked and manic as news came fast.  Toward the end of the market day, the President held another press conference, where he changed his tone again.  This time he accepted that the virus is out of control.  In fact, he said "if we do a good job," the COVID-19 outbreak may be under control by July or August.  He also said he may implement "lockdowns" (quarantine) for certain areas, is calling for social distancing by all ages, and for all Americans to avoid any gathering of more than 10 people.  In addition, he pledged to bailout the airline, cruise, and hospitality industries. 
On Monday, the Senate did not take up the relief bill that was passed early Saturday in the House with Presidential support.  Majority Leader McConnell reported that Senate Republicans cannot accept the paid sick leave in the House bill (although House GOP members and the President had, and the bill exempts smaller companies).  However, Senators on both sides of the aisle have already staked out positions offering various forms of payments to be sent to every American home.  The G7 also held a teleconference.  While European leaders were hoping it would result in announcement of specific coordinated economic action, all that came from the meeting was a vague promise to do "whatever is necessary to support global trade and economies."

Last night the global headline virus numbers rose to 185,500 confirmed cases and 7,330 deaths.  In Europe, Italy now has 28,000 cases with 2,160 deaths. Spain has 11,200 cases with 491 deaths, France has 6,650 cases with 150 deaths, Germany has 7,640 cases and 20 deaths. Many countries have closed their borders to foreigners and implemented virtual shelter-in-place rules by closing businesses and banning public gatherings. Automakers such as Fiat-Chrysler and Volkswagen have closed all of their operations across Europe.
In the US, 49 states (plus D.C. and Puerto Rico) now have confirmed cases as the virus is following exactly the same exponential growth rate seen in Europe.  The totals are now 4,740 cases and 95 deaths.  More states have ordered public venues, bars and restaurants closed.  San Francisco has also ordered shelter-in-place quarantines across most of the Bay area.  Some states have also canceled or postponed primary elections to avoid crowds. However, not all the news was bad.  With all the demand from online-shoppers, AMZN announced it is trying to hire 100,000 new employees for distribution centers and delivery operations.
It was reported Monday that MRNA began the first trial of a potential vaccine candidate.  However, even if this is the perfect vaccine, it will take 12-18mo before it would be ready to go to manufacturing for wide distribution.  It is also worth noting that in the history of the world, only 1 virus (Hepatitis-C) has ever been cured.  So, traders should be very careful not to latch-on to every report of a miracle drug as an immediate massive opportunity.

Overnight, Asian markets were mixed.  Europe has continued to the downside so far in their day.  In the US, futures were all over the place overnight. They went "Limit up" at one point only to turn around and go negative. As of 7:45am, they are pointing to a bounce after the ugly day yesterday. 
On Tuesday, the major economic news is limited to Feb Core Retail Sales (8:30 am), Feb. Industrial Production (9:15 am), and Jan. Business Inventories and JOLTS (both at 10 am).  The only earnings of note are from FDX, which reports after the close.
Expect volatility and gaps to continue.  We are simply in an erratic and over-reacting market with a bias to the downside.  Not a good market to Swing Trade.  Keep reminding yourself, "I do not have to trade."  Needing action is possibly the worst reason in the world to take a position.  So, remember there will be another day.  Keep preparing your list of strong companies you will want to own WHEN THE TIME IS RIGHT.  Then wait for the trades to come to you.  Don't chase.  Don't trade on emotion.  Don't think you can predict turns.  Let price tell you when more stable action, less volatile trend and proven support are in place.
Ed
Sorry, but due to extreme volatility there are no Trade Ideas for today. Trade smart, take profits along the way and trade your plan. Also, don't forget to check for upcoming earnings. Finally, remember that the stocks/etfs we mention and talk about in the trading room are not recommendations to buy or sell.

🎯 Mike Probst: Rick, Got CTL off the scanner today. Already up 30%. Love it.
🎯 Dick Carp: the scanner paid for the year with HES-thank you
🎯 Arnoldo Bolanos: LTA scanner really works $$, thanks Ed.
🎯 Bob S: LTA is incredible…. I use it … would not trade without it
🎯 Malcolm .: Posted in room 2, @Rick... I used the LTA Scanner to go through hundreds of stocks this weekend and picked out three to trade: PYPL, TGT, and ZS. Quality patterns and with my trading, up 24%, 7% and 12%.... this program is gold.
🎯 Friday 6/21/19 (10:09 am) Aaron B: Today, my account is at +190% since January. Thanks, RWO HRC Flash Malcolm Thomas Steve Ed Bob S Bob C Mike P and everyone that contributes every day. I love our job.
Hit and Run Candlesticks / Road To Wealth Youtube videos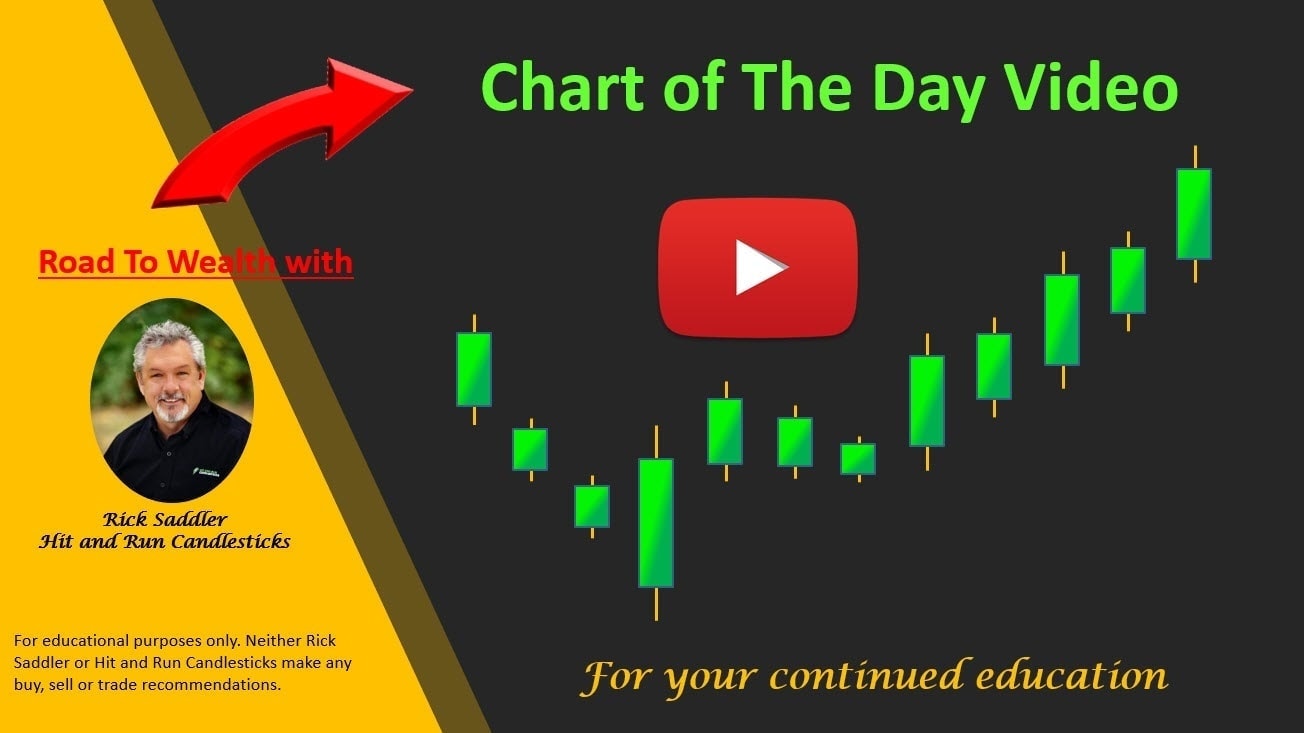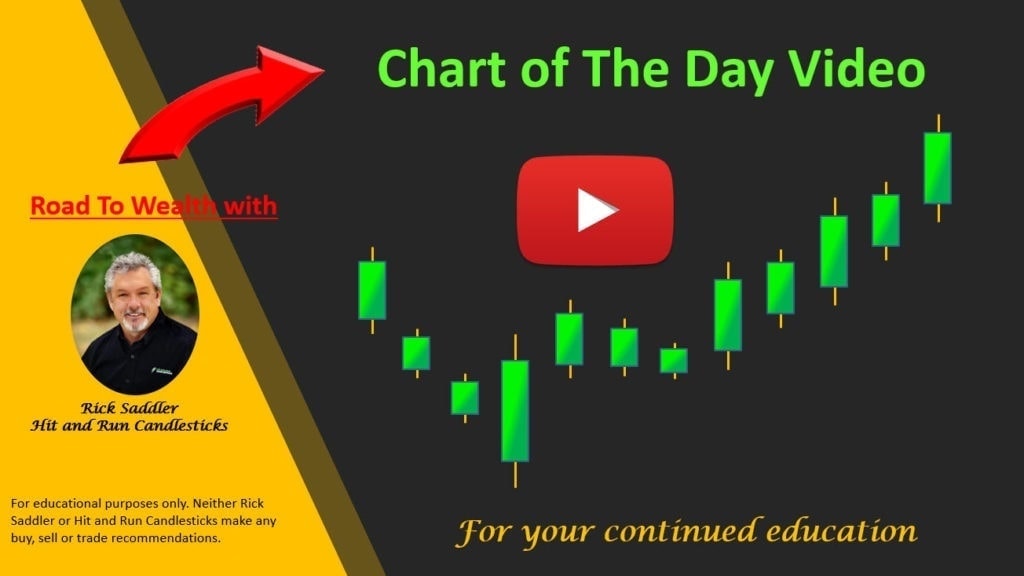 Disclosure: We do not act on all trades we mention, and not all mentions acted on the day of the mention. All trades we mention are for your consideration only.




Free YouTube Education • Subscription Plans • Private 2-Hour Coaching
DISCLAIMER: Investing / Trading involves significant financial risk and is not suitable for everyone. No communication from Hit and Run Candlesticks Inc, its affiliates or representatives is not financial or trading advice. All information provided by Hit and Run Candlesticks Inc, its affiliates and representatives are intended for educational purposes only. You are advised to test any new trading approach before implementing it. Past performance does not guarantee future results. Terms of Service