In another roller-coaster day, the bears roared and the bulls got slaughtered.  Futures plummeted after the 9 pm speech and we woke to a 7% gap down.  Shortly after the open, this led to a halt.  After the restart, markets got a roller-coaster ride.  This lasted until shortly after 1 pm.  From there, the rest of the day was a jagged slide lower.  Just before the close, markets fell off a cliff, closing near the lows.  This left the SPY down 9.57%, the DIA down 10.06%, and the QQQ down 9.17% on the day, which was the worst performance since Black Monday in 1987.  As you'd expect, the VXX flew higher to end at 47.36, while Oil (WTI) closed down again to $30.90/barrel.  The 10-year bond yield also sold off near the close after being up in the afternoon.  It closed at 0.809%.  Interestingly, banks raised mortgage rates in an effort to curb refinancing.
The most shocking event of the day was that the Fed threw their full weight into the fight, but came up short.  Fed Chair Jerome Powell announced $1 trillion in additional easing through repo operations ($500 billion in 1-month and $500 billion in 3-month).  That raises total Fed QE efforts to $1.5 trillion overall.  However, that additional $1 trillion only bought markets a 6% mid-day gain that lasted 15 minutes. As soon as the euphoria wore off, markets sold off hard again for the rest of the day.
Meanwhile, the global headline virus numbers have risen to 137,700 confirmed cases and 5,080 deaths.  In Europe, Italy now has 15,100 cases with 1,020 deaths. Spain has 3,900 cases with 90 deaths, France has 2,900 cases with 61 deaths, Germany has 3,060 cases and 6 deaths.  In the middle east, Iran has 11,400 cases with 520 deaths.  In Asia, South Korea has 7,980 cases with 71 deaths and Japan has 700 cases with 19 deaths.  Perhaps the worst virus news of the day went under-reported.  A study that was published in the Journal Lancet (191 patients), found that people remained contagious a median of 20 days after diagnosis with the longest being 37 days.  This means that long after symptoms are gone and a 14-day quarantine expires, people can still spread the virus

In the US, 47 states (plus D.C.) have confirmed infections of the virus for a total of 1,762 cases and 41 deaths.  All major sporting events, concerts, conventions, etc. have been canceled and many states have banned any gathering of over 250-1,000 people (varies by locale).  Many more companies also laid-off workers without pay due to a loss of business. Shortages and hoarding have begun, although those instances are not completely out of hand now.
However, not all the virus news was bad.  In China, only 18 new cases (7 of which were travelers from abroad) and 11 new deaths were reported Thursday.  So, with as much as 80% of their workforce back to work, they are now reporting the peak of the epidemic is behind them.  While this is a very hopeful sign, we do have to remember that they had a good testing regime, had strictly-enforced quarantines, and a socially compliant population, which the US lacks (as of now).  Still, it is a positive sign.  
Overnight, Asian markets were down again across the board.  (Down hard in the case of Japan, which lost over 6%.)   However, Europe has gone the other direction with every bourse up strongly, including the 3 majors being up over 6% at this point in their day.  As of 7:30 am, U.S. futures are pointing to a large gap higher (4-5%), after having reached the 5% "limit up" circuit-breaker overnight.  So, instead of Mr. Hyde, the markets may give us Dr. Jeckyl today.

On Friday, the major economic news is limited to Feb. Import/Export Price Index (8:30 am) and Michigan Consumer Sentiment (10 am).  Once again, there are no major earnings reports on the day.
With the incredible volatility and heavy selling that has gone on this week, it will take a braver man than me to take positions into the weekend.  (And that's true regardless of what happens Friday.)  The headline risk is on both sides, with the possibility of a stimulus package and/or more Fed actions on one side.  On the other side, there is a likelihood of large increases in the numbers of cases and deaths, as well as more weekend announcements from businesses.  There are also too many wildcards to count.  So, my advice is to get flat or at least delta-neutral going into the weekend. 
If you have to trade, trade small (nimble), fast, and lock in profits every chance you get. Remember, this won't last forever and there will be another day.  Prepare for the eventual bottoming, but don't expect a V-shape. Have a list of tickers you will look to buy and a price pattern where you'd be interested in buying.  Then wait on the trades to come to you.  Say it with me…  Don't chase.  Don't trade on emotion.  Don't think you can predict turns.  Let price tell you when a trend and support are in place.
Ed
Sorry, but due to market volatility there will be no Swing Trade Ideas today. Trade smart, take profits along the way and trade your plan. Also, don't forget to check for upcoming earnings. Finally, remember that the stocks/etfs we mention and talk about in the trading room are not recommendations to buy or sell.

🎯 Mike Probst: Rick, Got CTL off the scanner today. Already up 30%. Love it.
🎯 Dick Carp: the scanner paid for the year with HES-thank you
🎯 Arnoldo Bolanos: LTA scanner really works $$, thanks Ed.
🎯 Bob S: LTA is incredible…. I use it … would not trade without it
🎯 Malcolm .: Posted in room 2, @Rick... I used the LTA Scanner to go through hundreds of stocks this weekend and picked out three to trade: PYPL, TGT, and ZS. Quality patterns and with my trading, up 24%, 7% and 12%.... this program is gold.
🎯 Friday 6/21/19 (10:09 am) Aaron B: Today, my account is at +190% since January. Thanks, RWO HRC Flash Malcolm Thomas Steve Ed Bob S Bob C Mike P and everyone that contributes every day. I love our job.
Hit and Run Candlesticks / Road To Wealth Youtube videos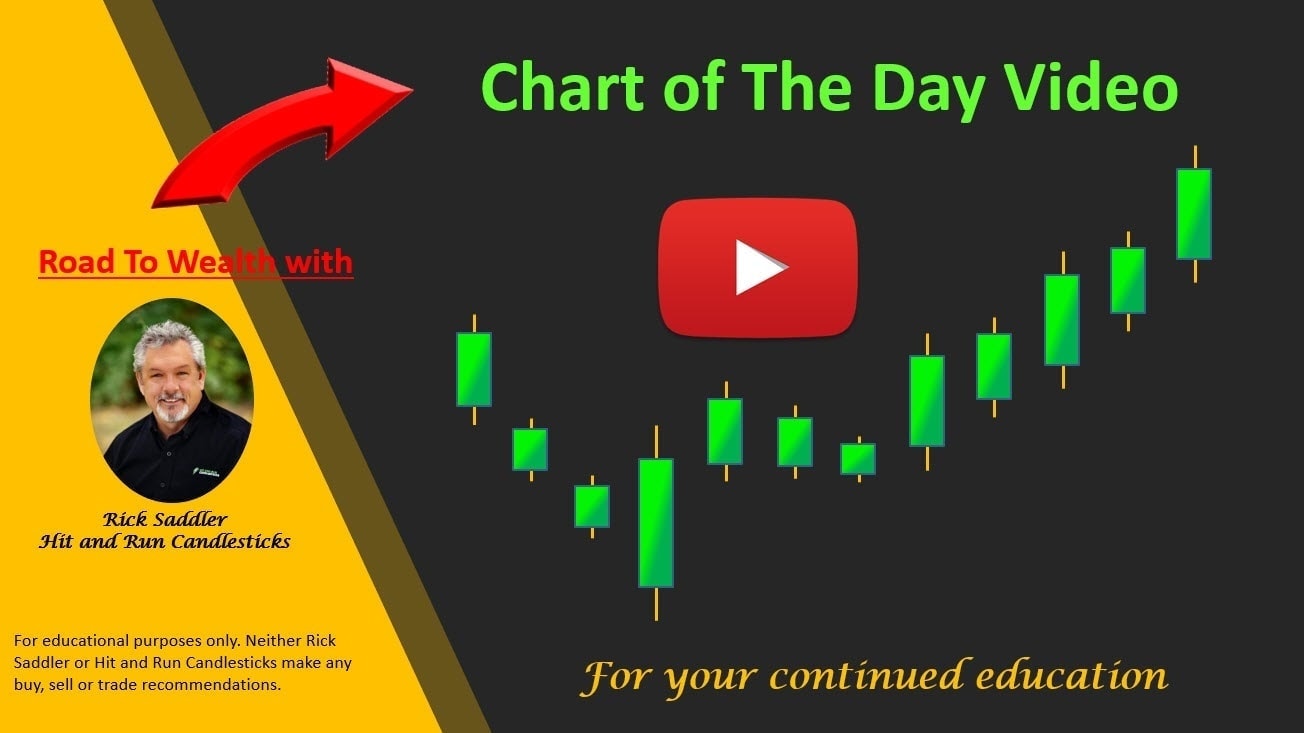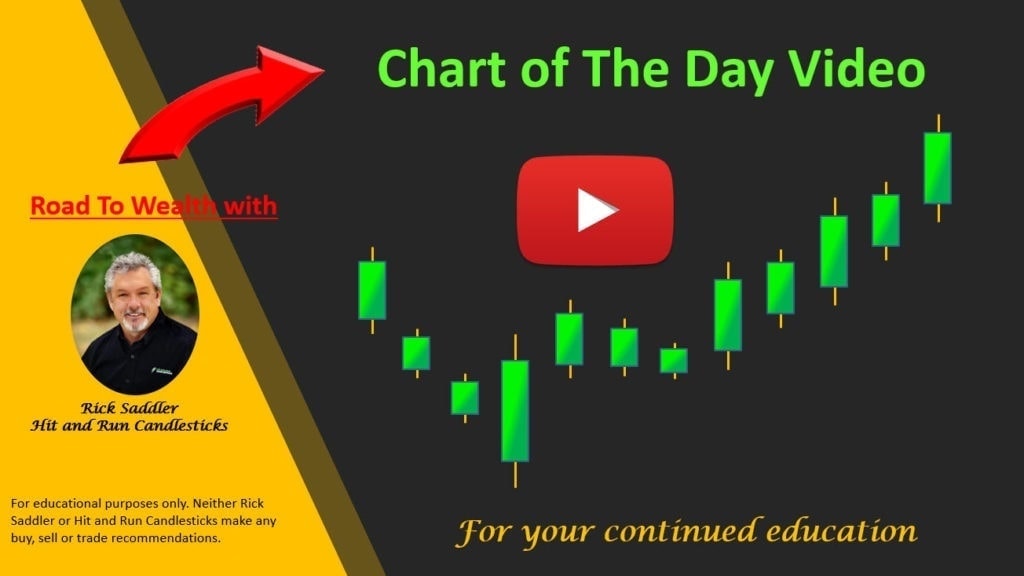 Disclosure: We do not act on all trades we mention, and not all mentions acted on the day of the mention. All trades we mention are for your consideration only.




Free YouTube Education • Subscription Plans • Private 2-Hour Coaching
DISCLAIMER: Investing / Trading involves significant financial risk and is not suitable for everyone. No communication from Hit and Run Candlesticks Inc, its affiliates or representatives is not financial or trading advice. All information provided by Hit and Run Candlesticks Inc, its affiliates and representatives are intended for educational purposes only. You are advised to test any new trading approach before implementing it. Past performance does not guarantee future results. Terms of Service