Markets gapped up Thursday, in particular the QQQ which gapped-up 1.3% following the overnight rollout of President Biden's infrastructure plan and a higher-than-expected Weekly Jobless Claims number.  After the open, all three major indices ground sideways the rest of the day.  This ended in a ally to the highs the last half-hour of the day.  This left us with a potential Hanging Man candle in the DIA and strong white bullish candles in the SPY and QQQ.  On the day, DIA gained 0.38%, SPY gained to 1.08% (new all-time high), and QQQ gained 1.70%.  The VXX lost another 3% to 11.05 and T2122 spiked back up deep into the overbought territory at 93.39.  10-year bond yield fell slightly (after again rising over night) to 1.714% and Oil (WTI) rose 3.5% to $61.24/barrel.
On Friday the Nonfarm Payrolls report for March came in 300,000 jobs better than was expected (at +916,000) as unemployment fell to 6%. January and February totals were also revised up by 150,000.  In addition, CNBC also reported than their informal survey of economists are expecting spectacular growth in Q2 (they estimate a 10% average GDP growth). This may be great news for stock prices in Q2, but could also lead to inflation faster than has been expected…which may lead to Fed tightening faster than they have repeatedly claimed.  So, as usual, there are arguments on either side of the market.
Over the weekend, TSLA announced it shipped 184,000 vehicles in Q1 while producing 180,000.  All cars produced were Model 3 sedans or Model Y SUVs as production of Models S and X stopped. For reference, GM shipped 642,250, F shipped 521,350, and Stellantis (Dodge/Jeep) shipped 469,650 during the quarter. In other news, big Tech and social media companies are facing another PR nightmare as Sunday reports came out that details from about 500 million FB accounts have been found on the internet available to hackers.  In another nightmare for a business, after denying it at first, AMZN admitted that their delivery and warehouse workers have been forced to urinate in bottles, because making a trip to a restroom would hurt their performance standards rating and impact their pay.  In the admission, AMZN said this is a long-standing and industry-wide issue.

Related to the virus, US infections are rising again after plateauing at a level above the fall plateau. The totals have risen to 31,420,331 confirmed cases and deaths are now at 568,777.  The number of new cases has ticked higher again to an average of 63,471 new cases per day.  However, new deaths are trending down again, now at 833 per day.  On Friday, the CDC said travel for fully-vaccinated and masked people is low risk. The Hospitality, Travel, and Tourism industries cheered loudly at this announcement.  On Saturday, the CDC said a record 4.1 million vaccinations were administered and the 7-day average is now over 3 million/day.
Globally, the numbers rose to 131,993,083 confirmed cases and the confirmed deaths are now at 2,867,681 deaths.  The trends have reversed and are now trending toward trouble again as we have seen significant upticks recently.  The world's average new cases are rising again (about 10,000 per day) and are now at 585,951 per day.  Mortality, which lags, also ticked up, now at 9,822 new deaths per day.  In South America, Chile has registered a record number of new cases each of the last several days.  Brazil continues to see record numbers of covid deaths, but the ICU bed occupancy has started to lessen slightly (still over 90%) at least in Rio de Janeiro. In Europe, the UK has said the public can return to sporting events later in April and they will create a "fully vaccinated" travel passport. In less good news, the UK announced it has found 30 cases of blood clots (25 more than had previously been made public) after AZN vaccinations, which has renewed the debate over AZN vaccine safety in the UK and Europe.
Overnight, Asian markets were mixed.  Hong Kong (+1.97%) and Shenzhen (+1.02%) paced the gainers while India (-1.54%) and Thailand (-1.04%) led the losses.  In Europe, Russia (-0.92%) is the only exception to green across the board (on modest moves) so far Monday.  The FTSE (+0.35%), DAX (+0.66%), and CAC (0.59%) are typical of the continent at mid-day.  As of 7:30 am, US Futures are pointing to a solid green open after Friday's blowout jobs report.  The DIA is implying a +0.71% open, the SPY implying a +0.58% open, and the QQQ implying a +0.44% open.

The major economic news scheduled for Monday is limited to Mar. Service PMI (9:45 am), Feb. Factory Orders and ISM Service PMI (both at 10 am).  There are no major reports scheduled for the day.
Overnight markets seem to be pointing higher after huge gains in the Jobs Report delivered on Friday when the market was closed. Bond yields also ticked higher overnight, likely also reacting to the Jobs report and its implied potential for inflation. So, beware of volatility as both the bulls and bears have something to hang their hats on today.
With that said, the trend remains strongly bullish in the short and longer terms. So, follow the market trend, respect both support and resistance, and don't chase the moves you missed. Be sure to follow your trading rules, because consistency is the key to long-term trading success. Keep taking trade goals (profits) off the table when you can, stick to your rules, and maintain that discipline.
Ed
Swing Trade Ideas for your consideration and watchlist: CVX, WTI, GUSH, LUV, DVN, FANG, MRO, BKD, EOG, CSCO, TGT, ALLY, ANF, TRQ. You can find Rick's review of tickers on his YouTube Channel here. Trade your plan, take profits along the way, and smart. Also, remember to check for impending earnings reports. Finally, remember that any tickers we mention and talk about in the trading room are not recommendations to buy or sell.

🎯 Mike Probst: Rick, Got CTL off the scanner today. Already up 30%. Love it.
🎯 Dick Carp: the scanner paid for the year with HES-thank you
🎯 Arnoldo Bolanos: LTA scanner really works $$, thanks Ed.
🎯 Bob S: LTA is incredible…. I use it … would not trade without it
🎯 Malcolm .: Posted in room 2, @Rick… I used the LTA Scanner to go through hundreds of stocks this weekend and picked out three to trade: PYPL, TGT, and ZS. Quality patterns and with my trading, up 24%, 7% and 12%…. this program is gold.
🎯 Friday 6/21/19 (10:09 am) Aaron B: Today, my account is at +190% since January. Thanks, RWO HRC Flash Malcolm Thomas Steve Ed Bob S Bob C Mike P and everyone that contributes every day. I love our job.
Hit and Run Candlesticks / Road To Wealth Youtube videos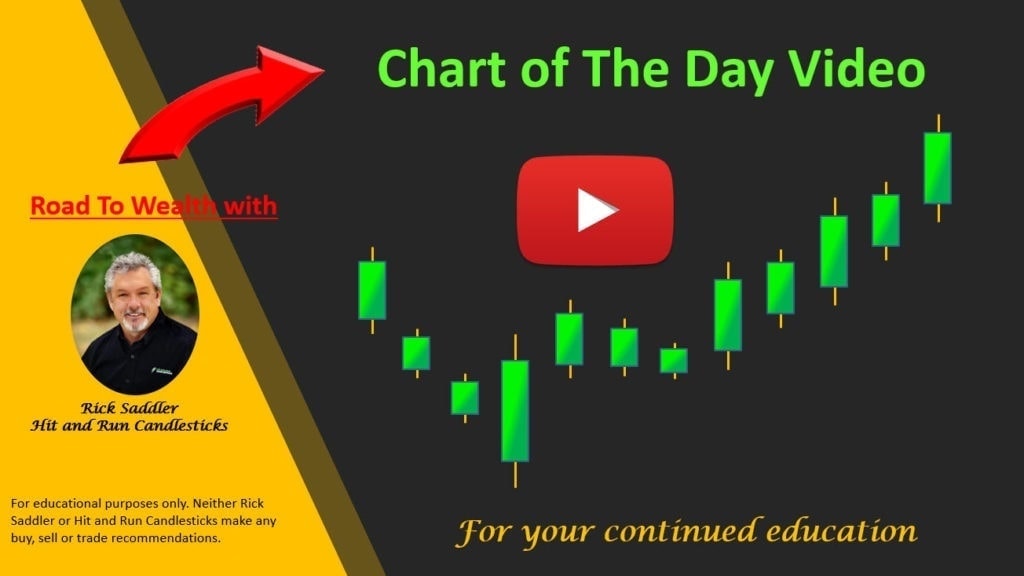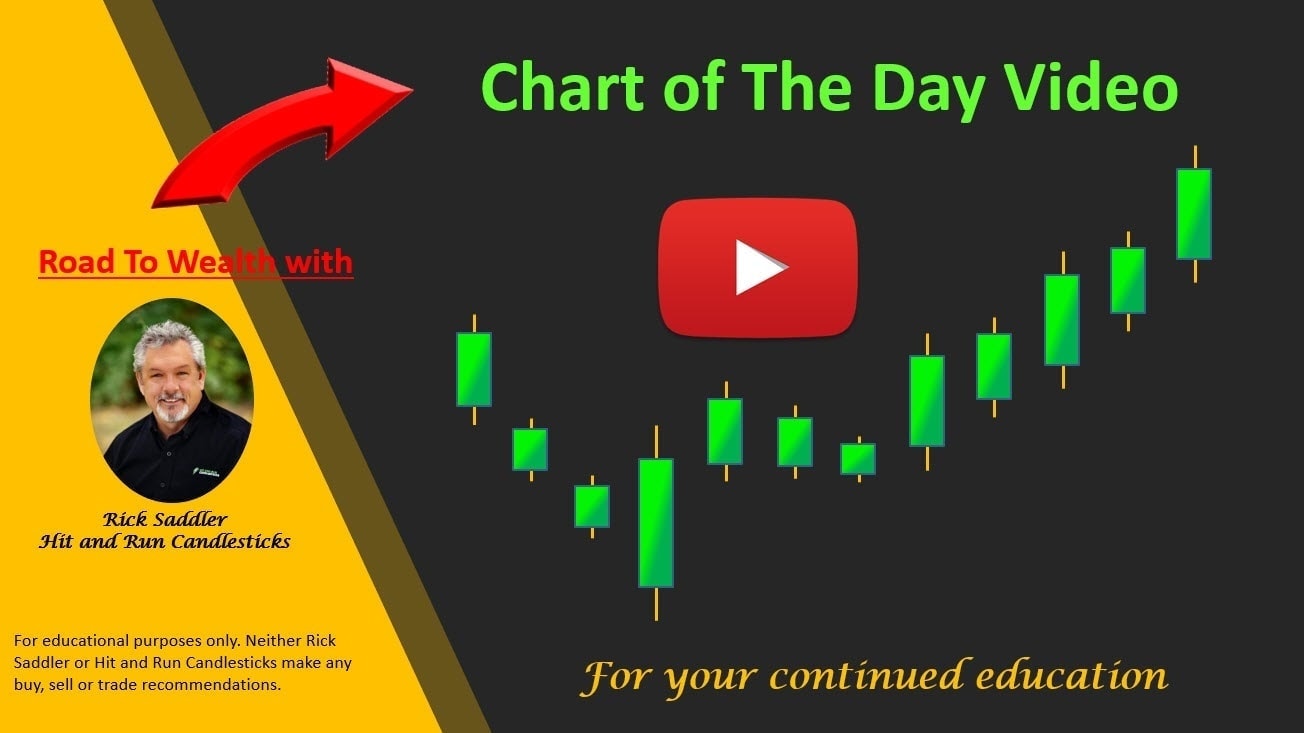 Disclosure: We do not act on all trades we mention, and not all mentions acted on the day of the mention. All trades we mention are for your consideration only.




Free YouTube Education • Subscription Plans • Private 2-Hour Coaching
DISCLAIMER: Investing / Trading involves significant financial risk and is not suitable for everyone. No communication from Hit and Run Candlesticks Inc, its affiliates or representatives is not financial or trading advice. All information provided by Hit and Run Candlesticks Inc, its affiliates and representatives are intended for educational purposes only. You are advised to test any new trading approach before implementing it. Past performance does not guarantee future results. Terms of Service