Markets started the day Thursday in a divergent situation.  The QQQ gapped higher by nine-tenths of a percent, with the SPY gapped up a third of a percent, and the DIA opened down just a fraction.  From there all three ground sideways with a slight bullish slant the rest of the day.  This left all three closing very near the highs and left the SPY as a potential Hanging Man candle at an all-time high close.  On the day, the DIA closed up 0.23%, the SPY closed up 0.47%, and the QQQ closed up 1.04%. VXX closed down again to 10.33 and T2122 rose back into the overbought territory at 86.05. 10-year bond yields fell to 1.628% and Oil (WTI) gained slightly to $59.89/barrel.
After hours Fed member Brainard followed the suit of her peers saying that the economy is improving, but is still far from where it needs to be. This echoes the sentiments of discussion that were seen in the March FOMC minutes released earlier in the afternoon. The point repeatedly made is that the Fed will not tighten regardless of short-term inflation, as long as we are not at "full employment."
In the AMZN union vote in AL, it turns out that the company spent just under $330 million to fight against unionization and only 55% of eligible workers voted (3215 of 5,800).  In counting so far, AMZN is winning 1,100 votes to 463, with 500 votes not declared because AMZN has challenged the legitimacy of those votes.  The counting process is very slow because each vote is counted by the National Labor Relations Board and can be challenged for everything from whether the person is still employed, if the form was filled correctly, to whether the signature matches company records. In other business news, GM and F both announced more production cuts overnight as the global chip shortage continues to bite manufacturing industries. F says the shortages are likely to cost the company $1.5-$2 billion this year. GM echoed the sentiment, saying their earnings should be off about the same amount due to lost sales.

Related to the virus, US infections are rising again after plateauing at a level above the fall level.  The totals have risen to 31,717,404 confirmed cases and deaths are now at 573,856.  The number of new cases has ticked higher again to an average of 66,677 new cases per day.  However, new deaths are trending down again, now at 775 per day.  CA has found 5 more cases of the so-called "double mutant" variant of the virus.  This extremely contagious strain is the cause for the recent 55% spike in one province of India (where Mumbai Is located).  This strain is less susceptible to antibodies (as generated by previously having the virus or from having a vaccine).  So, these cases are a major concern in the San Francisco bay area where the infections have been found. FL also filed a lawsuit against the CDC trying to force the resumption of cruises.
Globally, the numbers rose to 134,641,198 confirmed cases and the confirmed deaths are now at 2,917,995 deaths.  The trends have reversed and are now trending toward trouble again as we have seen significant upticks recently.  The world's average new cases are rising again (about 17,000 per day increase) and are now at 618,021 per day.  Mortality, which lags, held roughly steady at 10,376 new deaths per day.  The EU's vaccine chief told reporters on Thursday that the EU is on track to achieve herd immunity (70% of the population vaccinated) by mid-July.  However, Germany is edging closer to another lockdown as the Chancellor and most state Premiers have called for another one. In Asia, India had another record number of new cases.  Japan also exceeded its self-set warning level and has not declared a fourth wave, but PM Suga did say extra precautions are warranted as the country continues to prepare to host the Olympics in late July.
Overnight, Asian markets were mostly red.  Shenzhen (-1.26%) and Hong Kong (-1.07%) led the losses with only Malaysia (+0.61%) and Thailand (+0.48%) managing to stay in the green.  In Europe, markets are mixed on very modest moves so far today.  The FTSE (-0.11%), DAX (+0.06%), and CAC (+0.25%) are typical of the continent at midday.  As of 7:30 am, US Futures are also mixed and flat.  The DIA is implying a +0.22% open, the SPY implying a +0.14% open, and the QQQ implying a -0.04% open.  Bond yields did rise overnight (currently 1.664%) and Oil is flat.

The major economic news scheduled for Friday is limited to Mar. PPI (8:30 am).  However, the preliminary result (lawsuits are likely to follow) of the AMZN union vote is also likely to be announced. The only major earnings report on the day is JKS before the open.
The bulls took control again Thursday, especially in the tech-heavy QQQ. However, both the QQQ and DIA have some resistance close overhead. With earnings season starting again next week and the weekend ahead, it is not hard to imagine that markets might drift sideways today. However, the trend is clearly bullish and the big concern (inflation causing Fed action) seems to have been addressed again by Fed voters themselves.
So, don't predict or chase trades you have missed. Respect support and resistance as well as the trend. As always, keep taking trade goals (profits) off the table when you can and maintain your discipline. Remember that successful traders are the ones that keep hitting singles and doubles. They are not the traders that are looking to hit a grand slam every time at-bat. So, take your profits when trade goals are met, stay on the right side of the market trend. Be sure to follow your trading rules, because consistency is the key to long-term trading success.
Ed
Swing Trade Ideas for your consideration and watchlist: No trade ideas for Friday. You can find Rick's review of tickers on his YouTube Channel here. Trade your plan, take profits along the way, and smart. Also, remember to check for impending earnings reports. Finally, remember that any tickers we mention and talk about in the trading room are not recommendations to buy or sell.

🎯 Mike Probst: Rick, Got CTL off the scanner today. Already up 30%. Love it.
🎯 Dick Carp: the scanner paid for the year with HES-thank you
🎯 Arnoldo Bolanos: LTA scanner really works $$, thanks Ed.
🎯 Bob S: LTA is incredible…. I use it … would not trade without it
🎯 Malcolm .: Posted in room 2, @Rick… I used the LTA Scanner to go through hundreds of stocks this weekend and picked out three to trade: PYPL, TGT, and ZS. Quality patterns and with my trading, up 24%, 7% and 12%…. this program is gold.
🎯 Friday 6/21/19 (10:09 am) Aaron B: Today, my account is at +190% since January. Thanks, RWO HRC Flash Malcolm Thomas Steve Ed Bob S Bob C Mike P and everyone that contributes every day. I love our job.
Hit and Run Candlesticks / Road To Wealth Youtube videos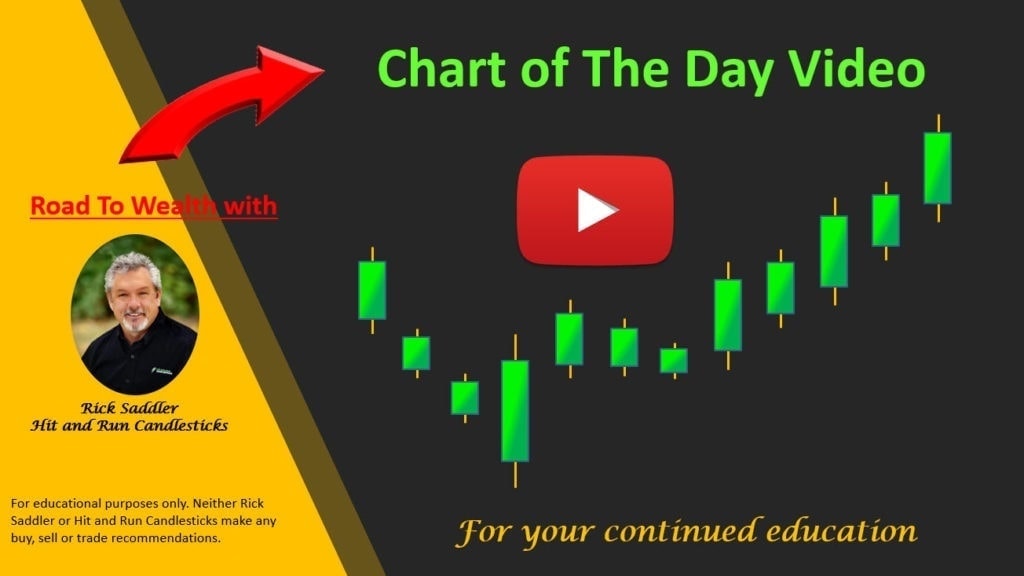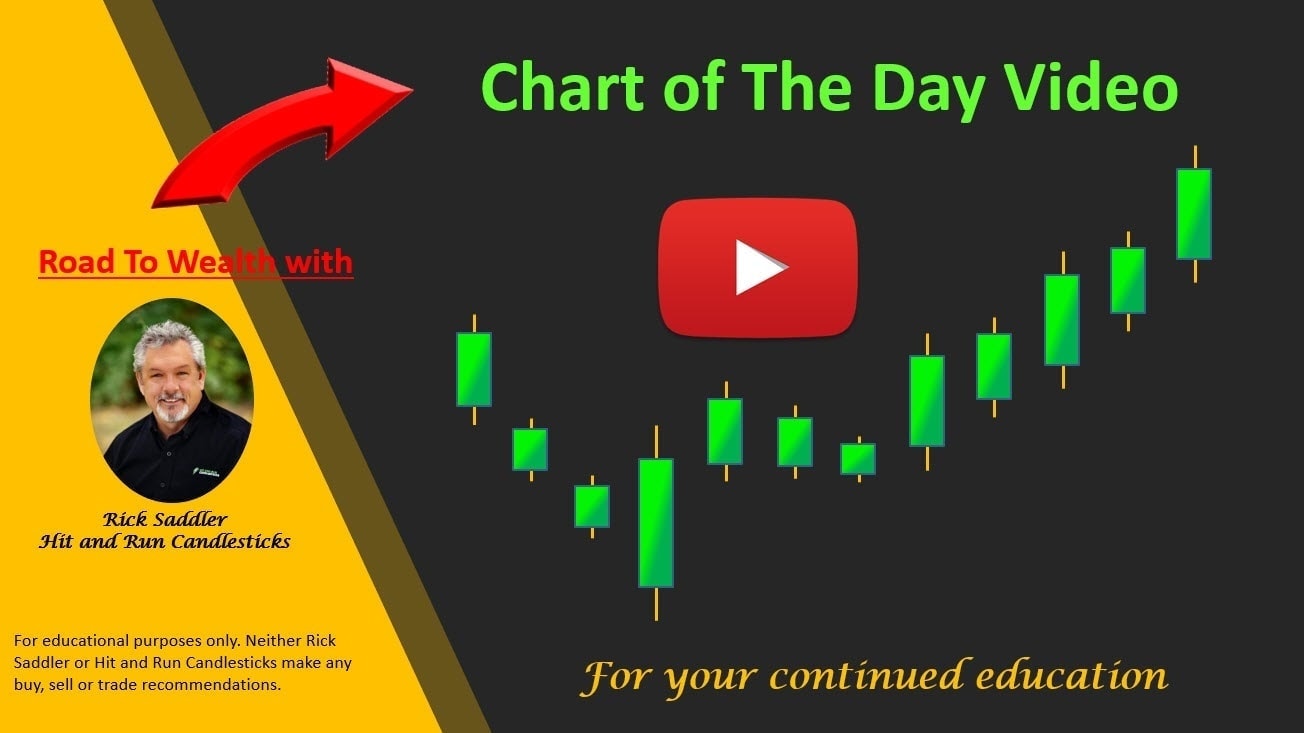 Disclosure: We do not act on all trades we mention, and not all mentions acted on the day of the mention. All trades we mention are for your consideration only.




Free YouTube Education • Subscription Plans • Private 2-Hour Coaching
DISCLAIMER: Investing / Trading involves significant financial risk and is not suitable for everyone. No communication from Hit and Run Candlesticks Inc, its affiliates or representatives is not financial or trading advice. All information provided by Hit and Run Candlesticks Inc, its affiliates and representatives are intended for educational purposes only. You are advised to test any new trading approach before implementing it. Past performance does not guarantee future results. Terms of Service