Markets opened flat on Friday and ground sideways for most of the day. Then the bulls stepped in to rally hard the last 45 minutes of the day, going out on the highs.  All three major indices closed at new all-time high closes on strong white candles.  On the day, the SPY closed up 0.73%, DIA closed up 0.81%, and QQ closed up 0.61%.  The VXX was flat at 10.31 and T2122 remains in the overbought territory at 85.41.  10-year bond yields were flat after the pre-market surge at 1.662% and Oil (WTI) was off half a percent to $59.34/barrel.
In weekend news, after the close Friday, GM announced even more cuts to overtime and shifts at US truck plants due to the global chip shortage.  This came after both F and GM announced plans to idle some plants for the same reason.  However, GM announced the normal summer downtime weeks will be canceled, in hopes the shortage will be over and production those weeks can make up for shutdowns now. This is all backdrop to a Whitehouse Chip Summit today. However, this summit is not likely to have any short-term impacts. Producers are already selling every chip they can make and it takes years to add Fab capacity to any chip manufacturing company. On Saturday, BABA was fined $2.8 billion (US value) by Chinese regulators for antitrust activities. Sunday it was leaked that MSFT is in late-stage talks to buy AI-technology firm NUAN for a purported value of $16 billion (potentially $56/share).
In other news, Fed Chair Powell told 60 Minutes that the US economy is poised for explosive growth due to vaccines and stimulus. Specifically, he said projections are pointing to the largest increase in GDP since at least 1984.  He also said it remains "highly unlikely" the Fed will raise rates this year but expects short-term inflation to be "moderately above the Fed's 2% target."  In other news, Sunday France made climate change news, as the put forth rules that would ban short-haul commercial flights.  The ban would prohibit any flights that cover less than the distance that can be travelled by train in less than 2.5 hours.

Related to the virus, US infections are rising again after plateauing at a level above the fall level.  The totals have risen to 31,918,601 confirmed cases and deaths are now at 575,829.  The number of new cases has ticked higher again to an average of 68,071 new cases per day.  However, new deaths are trending down again, now at 755 per day.  After another a week of a record number of vaccinations, including a record 4.6 million on Saturday alone, the country will have to deal with an 86% reduction in JNJ vaccine as the company has suffered manufacturing and regulatory clearance of their Baltimore facility.  MI continues to be in crisis as the latest surge of cases and hospitalization caused by variants is hitting younger and healthier people in that state.
Globally, the numbers rose to 136,734,096 confirmed cases and the confirmed deaths are now at 2,951,407 deaths.  The trends have reversed and are now trending toward trouble again as we have seen significant upticks recently.  The world's average new cases are rising again (about 17,000 per day increase) and are now at 668,744 per day.  Mortality, which lags, is rising again at 11,54 new deaths per day.  In India, things have gotten worse with a seventh straight day of record-high new cases.  This comes as the government has outlawed the export of vaccine and treatment drug Remdesivir.  India is the world's largest producer of both.  In the UK, more restrictions were lifted, allowing non-essential businesses to reopen.  In China, the government admitted the country's covid vaccines are "not highly effective" (contrary to their earlier reports) and that solutions would include more shots, increased dosages, or mixing those vaccines with others that are based on different technologies (such as PFE, MRNA, JNJ, or AZN vaccines).
Overnight, Asian markets were mostly solidly red.  The flat exchanges South Korea (+0.12%) and Taiwan (+0.03%) were the lone green for the day.  Shenzhen (-2.30%), India (-3.53%), and Shanghai (-1.09%) led the losses.  In Europe, markets are mixed but lean to the red side so far today.  The FTSE (-0.30%), DAX (+0.15%), and CAC (+0.14%) lead as usual midday based on their size.  However, most smaller exchanges are following the FTSE lead. As of 7:30 am, US Futures are all on the red side of flat at this point.  The DIA is implying a -0.12% open, the SPY implying a -0.10% open, and the QQQ implying a -0.21% open.  Bond yields held steady overnight, but Oil (WTI) is up 1.33% in premarket trading.

The major economic news scheduled for Monday is limited to the 10-year bond auction (1 pm) and Mar. Federal Budget Balance (2 pm).  There are no major earnings reports on the day.
The trend remains bullish as of Monday morning, with all 3 major indices sitting at all-time highs, the Fed Chair predicting blowout economic growth, and no major news scheduled for the day. Yet the rest of the world and US premarkets are showing some concern. With earnings season starting again on Wednesday, we may be in a wait and see environment. So, it would not hard to imagine that markets may might drift today. However, that trend is clearly bullish and those bulls do love new highs.
Respect support and resistance as well as the trend. Don't predict moves or chase trades you have missed. Keep taking your trade goals (profits) off the table when you can and maintain your discipline. Stay on the right side of the market trend and follow your trading rules. As we know, consistency is the key to long-term trading success.
Ed
Swing Trade Ideas for your consideration and watchlist: No trade ideas for Monday. You can find Rick's review of tickers on his YouTube Channel here. Trade your plan, take profits along the way, and smart. Also, remember to check for impending earnings reports. Finally, remember that any tickers we mention and talk about in the trading room are not recommendations to buy or sell.

🎯 Mike Probst: Rick, Got CTL off the scanner today. Already up 30%. Love it.
🎯 Dick Carp: the scanner paid for the year with HES-thank you
🎯 Arnoldo Bolanos: LTA scanner really works $$, thanks Ed.
🎯 Bob S: LTA is incredible…. I use it … would not trade without it
🎯 Malcolm .: Posted in room 2, @Rick… I used the LTA Scanner to go through hundreds of stocks this weekend and picked out three to trade: PYPL, TGT, and ZS. Quality patterns and with my trading, up 24%, 7% and 12%…. this program is gold.
🎯 Friday 6/21/19 (10:09 am) Aaron B: Today, my account is at +190% since January. Thanks, RWO HRC Flash Malcolm Thomas Steve Ed Bob S Bob C Mike P and everyone that contributes every day. I love our job.
Hit and Run Candlesticks / Road To Wealth Youtube videos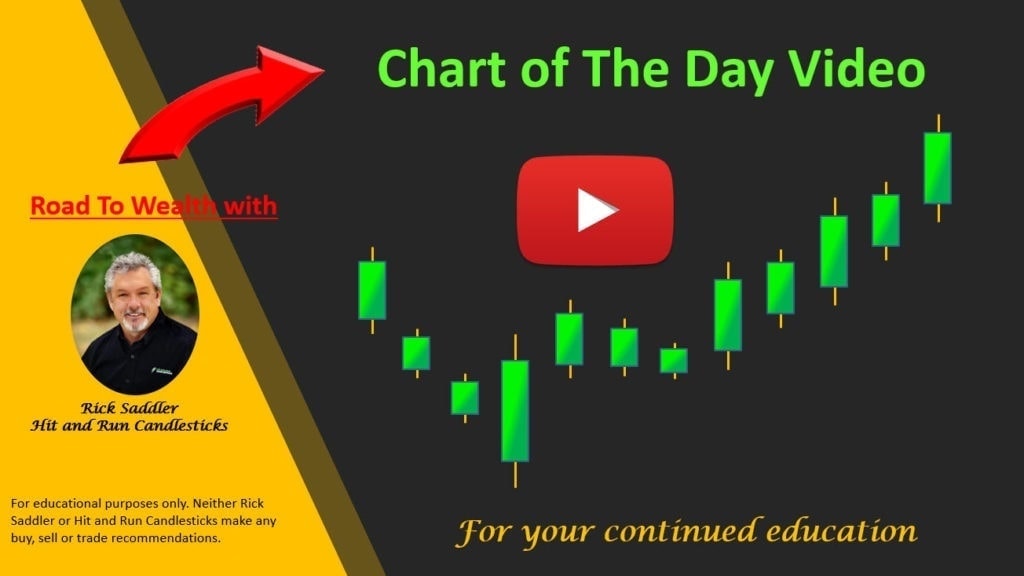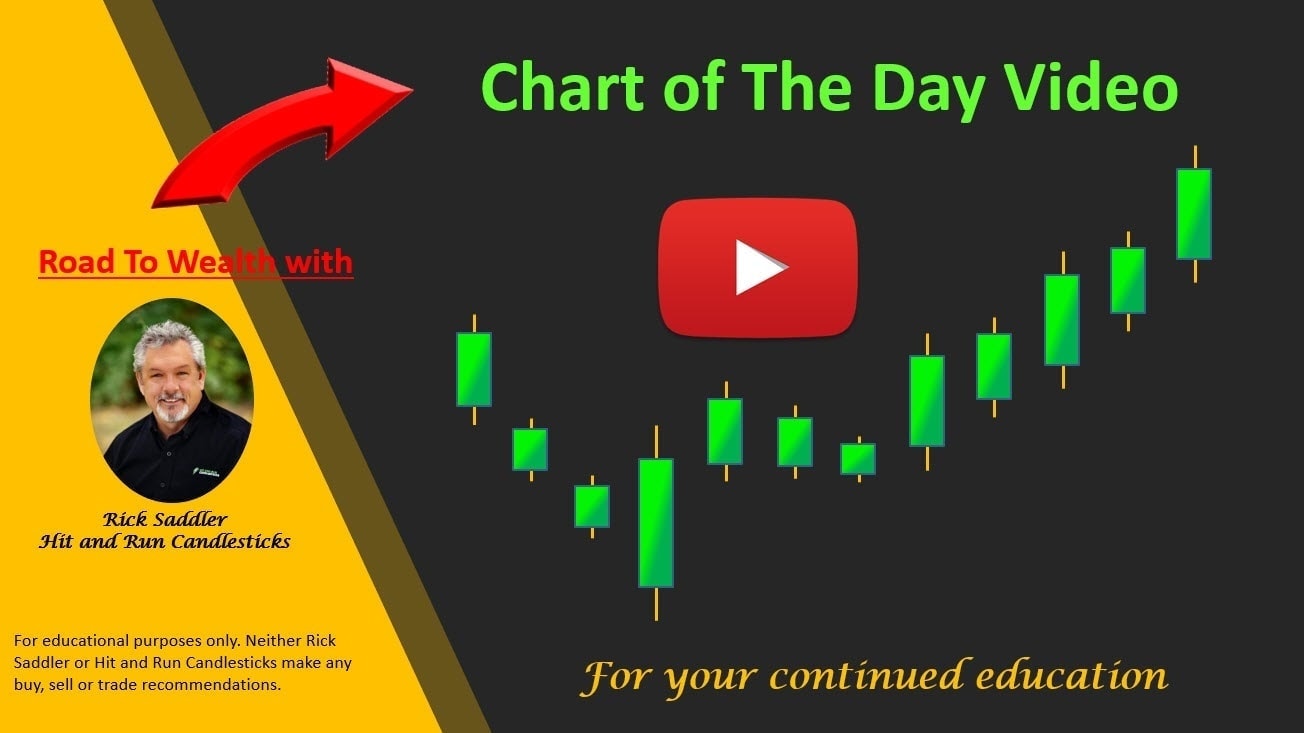 Disclosure: We do not act on all trades we mention, and not all mentions acted on the day of the mention. All trades we mention are for your consideration only.




Free YouTube Education • Subscription Plans • Private 2-Hour Coaching
DISCLAIMER: Investing / Trading involves significant financial risk and is not suitable for everyone. No communication from Hit and Run Candlesticks Inc, its affiliates or representatives is not financial or trading advice. All information provided by Hit and Run Candlesticks Inc, its affiliates and representatives are intended for educational purposes only. You are advised to test any new trading approach before implementing it. Past performance does not guarantee future results. Terms of Service