Markets gapped down slightly Thursday on worse than expected Initial Jobless Claims (1.4mil vs. 1.3mil expected).  However, prices bobbed around flat until Noon, when a strong selloff took us to the lows where prices remained the rest of the day.  All 3 major indices put in ugly black candles but did manage to close up off the lows a bit.  So, despite the bad day, the bullish trend was not broken.  On the day SPY lost 1.19%, DIA lost 1.22%, and QQQ lost 2.61% as the mega-cap tech names led markets lower.  The VXX closed up to 30.07 and T2122 fell a bit to 89.47, which is still well into overbought territory.  10-year bond yields fell again as money chased bond safety, closing at 0.577%.  Oil (WTI) was also down, closing at $41.06/barrel.
The GOP continues to haggle over their stimulus proposal.  Late Thursday Senate Majority Leader McConnell said Senate Republicans will release their plan sometime next week.  The Republican plan is expected to be in the $1-1.5 Trillion range and the Democratic plan proposed $3.5 Trillion.  So, we'd expect the final number to be in-between the two extremes.
After the close, INTC beat on the top and bottom lines, but guided down for Q3 and announced yet another delay in their next-generation chips (which is already a couple years behind schedule and had been planned for a release 2021).  INTC now plan for that 7nm chip release to be in late 2022 or even 2023.  (INTC still uses 14nm and competitor AMD has been shipping 7nm chips since 2019.) After-hours, INTC stock was hammered and AMD was up by about the same amount that INTC was down.

In the very suspiciously-timed US-China relations story, the Trump Administration continued to ramp up the "good guy vs. bad guy" theme in yet another scathing speech overnight by Sec. of State Pompeo.  Of course, as promised, China retaliated over the US closing the Chinese Houston Consulate by forcing the closure of the US Chengdu consulate.  Asian and European markets reacted poorly to these escalations, which traders fear could lead to another trade war.
On the COVID story, in the US, the virus numbers show we have 4,170,333 confirmed cases and 147,342 deaths.  The country saw just over 69,100 new cases and 1,150 new virus deaths on Thursday.  DIS also announced it is pushing back the release of several major movie franchises for a year over virus fears.  These include Mulan, Star Wars, and Avatar.  Not coincidentally, AMC theatres also have pushed back their reopening until at least mid-Aug. in light of the current surge in cases nationwide. 
Globally, the number of cases has reached 15,684,371 confirmed cases and 637,222 deaths.  Brazil had its second-highest number of cases Thursday as the outbreak continues in that country.  Cases in that South American country have tripled in the last 30 days.  A little further North, China offered Latin American and Caribbean countries a $1 billion low-interest loan to help them finance the purchase of a Covid-19 vaccine.  In Asia, both India and Japan again reported their highest number of daily infections on Thursday.

Overnight, Asian markets were down on the US-China tensions.  Prices were off significantly across the board, but Shanghai (-3.86%) and Shenzhen (-5.00%) took the hardest hit.  In Europe, a similar case is taking shape.  All the European bourses are down significantly, with the sole exception of Russia, which is just on the green side of flat so far today. In the US, as of 7:30 am futures are pointing to a modest gap lower of about three-tenths of a percent with the exception of the QQQ which is looking at three-quarters of a percent gap down.  
The major economic news for Friday includes July Mfg. PMI and July Services PMI (both at 9:45 am) as well as June New Home Sales (10 am).  Major earnings releases include AXP, BLMN, FMX, HON, NEE, SLB, and VZ all before the open.
Thursday's ugly candles still managed to maintain the uptrend, but we are right there.  So, it will be important to see whether the bears can get some follow-through or the bulls can bounce us up off trend and back into the green for the week.   Continue to expect volatility as virus news, stimulus rumors, earnings, and the US-China stories are all likely to make headlines today.
As Swing Traders, all we can do is watch the chart and follow the trend.  Remember to keep an eye on those FAANG stocks as our "canary in the coalmine."  Remain focused on short-term charts and don't chase, don't predict, and always take profits as you go.  In earnings season, be wary of both reactions and re-reactions.  And don't forget it's Friday.  So take some profits and be prepared to weather the weekend news cycles.
Ed
The Daily Swing Trade Ideas for today: LABD, XLF, XOP, ITB, XHB, XLE, XLI, XLB, XRT, VXX. Trade your plan, take profits along the way, and smart. Also, don't forget to check for upcoming earnings. Finally, remember that the stocks/ETFs we mention and talk about in the trading room are not recommendations to buy or sell.

🎯 Mike Probst: Rick, Got CTL off the scanner today. Already up 30%. Love it.
🎯 Dick Carp: the scanner paid for the year with HES-thank you
🎯 Arnoldo Bolanos: LTA scanner really works $$, thanks Ed.
🎯 Bob S: LTA is incredible…. I use it … would not trade without it
🎯 Malcolm .: Posted in room 2, @Rick... I used the LTA Scanner to go through hundreds of stocks this weekend and picked out three to trade: PYPL, TGT, and ZS. Quality patterns and with my trading, up 24%, 7% and 12%.... this program is gold.
🎯 Friday 6/21/19 (10:09 am) Aaron B: Today, my account is at +190% since January. Thanks, RWO HRC Flash Malcolm Thomas Steve Ed Bob S Bob C Mike P and everyone that contributes every day. I love our job.
Hit and Run Candlesticks / Road To Wealth Youtube videos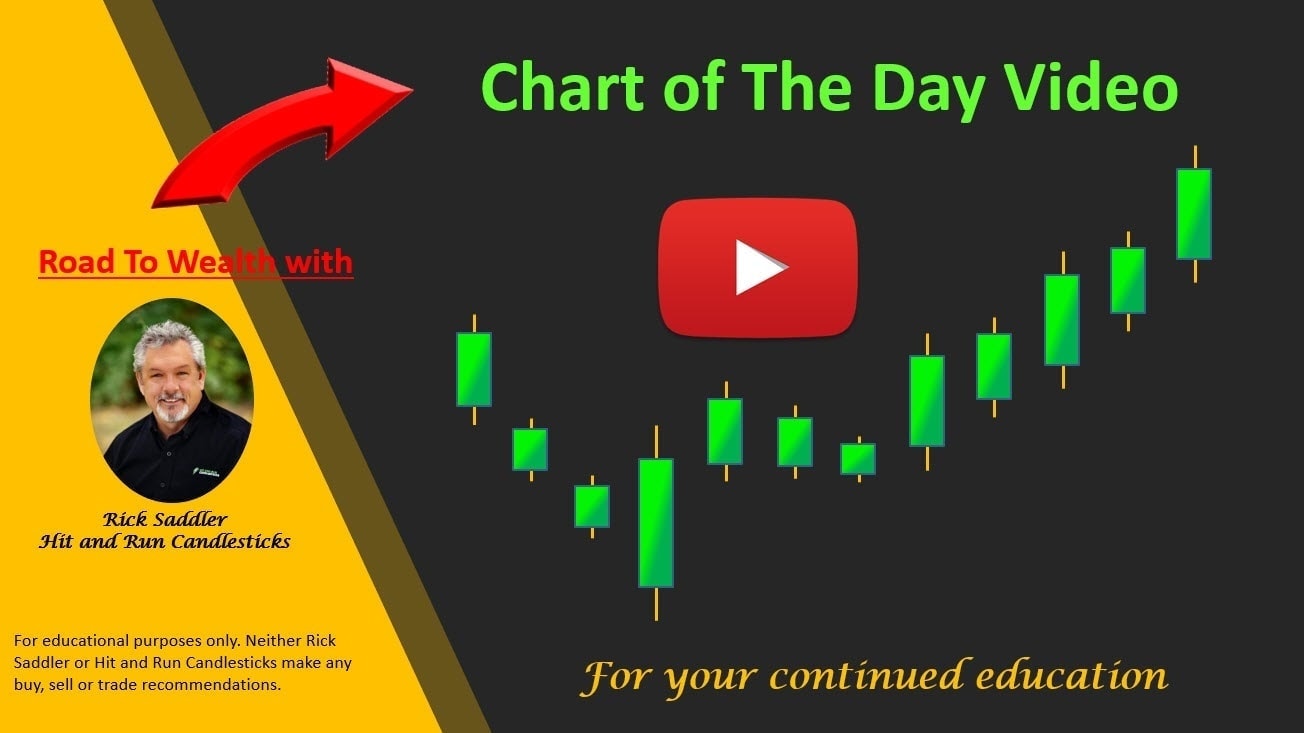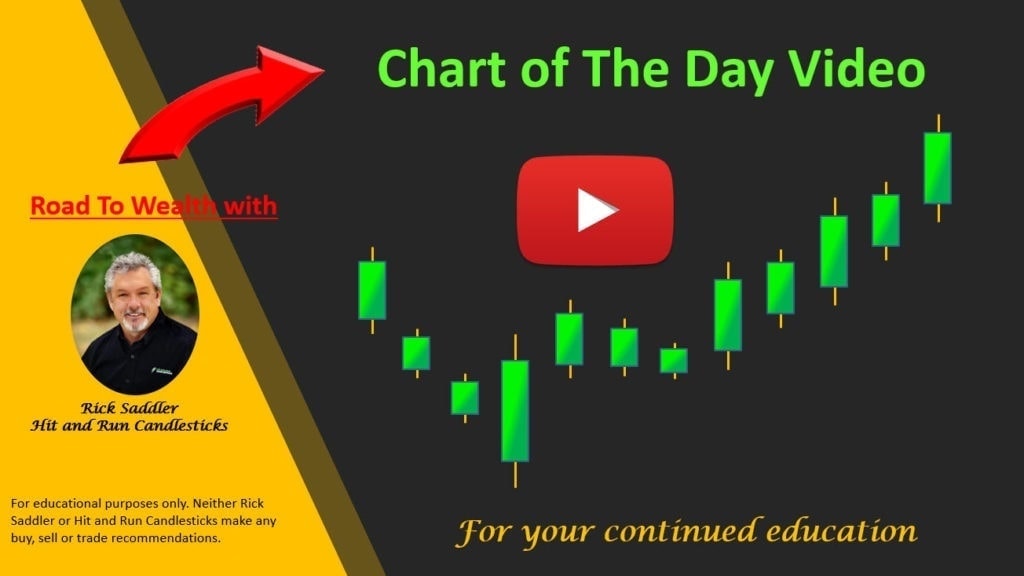 Disclosure: We do not act on all trades we mention, and not all mentions acted on the day of the mention. All trades we mention are for your consideration only.




Free YouTube Education • Subscription Plans • Private 2-Hour Coaching
DISCLAIMER: Investing / Trading involves significant financial risk and is not suitable for everyone. No communication from Hit and Run Candlesticks Inc, its affiliates or representatives is not financial or trading advice. All information provided by Hit and Run Candlesticks Inc, its affiliates and representatives are intended for educational purposes only. You are advised to test any new trading approach before implementing it. Past performance does not guarantee future results. Terms of Service