Markets opened flat Tuesday before diverging.  The DIA put in a nice little rally the first hour of the day and then ground sideways in a tight range the rest of the day.  However, SPY wobbled sideways all day long and QQQ sold off the first two hours before starting a sideways grind that lasted into the close.  This left us with a nice white candle (and new all-time high close) in the DIA, a Doji (and new all-time high close by pennies) in the SPY, and a Bearish Engulfing of a Doji (that bounced up off trendline support in the QQQ.  On the day, SPY gained 0.12%, DIA gained 0.45%, and QQQ lost 0.51%.  The VXX fell almost 2% to 27.53 and T2122 remains in the mid-range at 68.28.  10-year bond yields rose to 1.354% and Oil (WTI) spiked almost 3% to $68.45/barrel.
During the day, the Senate passed the $1 trillion Infrastructure bill with bipartisan support (69-30).  Among other winners, steel industry names such as NUE, X, STLD, etc. all rallied hard on the news as did many in the construction industry. However, this Senate vote was not the last step and it sends the bill back to the House, where the next hurdle will be whether the "progressive wing" of the Democratic party will hold the bill hostage. That said, the more liberal wing is not expected to demand large changes since the Senate also introduced (and passed) a $3.5 trillion budget bill immediately after the Infrastructure bill passed. This Budget bill includes most of the liberal wing wish-list items.
In the afternoon, there was a report out of China that should have impacted TSLA, but which in fact had no impact on the stock Tuesday.  The report, from a Chinese Auto Industry trade group, said that TSLA's sales in China plummeted 70% in July.  TSLA sold 8,600 cars in China during the month compared to about 14,700 in June.  This is important because industry analysts expect China to account for 40% of all TSLA sales by 2022.  However, the export of Chinese-made TSLA cars also increased during July.

In other news, the semiconductor shortage continues to grow.  The average lead time for chip orders has increased again to 21 weeks.  Despite certain bright spots, the bottom line is that this shortage will not ease anytime soon.  (The problem is that it takes from 12-24 months to materially increase production capacity.  Even then there will be a ramp-up process during which production speeds will be slower than existing capacity and QA failure rates much higher.  On top of this, none of the major chipmakers want to be stuck with excess capacity once "reopening demand" wanes.)  So, for the foreseeable future, markets need to get used to things like auto-industry plant shutdowns, computer component shortages, cellphone delays, and generally higher prices for everything that contains a chip.  That will eventually hurt the bottom lines across the economy.
Overnight, Asian markets were mixed again.  Japan (+0.65%) and Malaysia (+0.52%) led gainers while Singapore (-0.85%), Thailand (-0.64%), and Indonesia (-0.64%) paced the losses.  In Europe, markets are mostly green at mid-day.  The FTSE (+0.50%), CAC (+0.29%), and DAX (+0.03%) are typical of the spread across the continent, but there are 3 smaller exchanges slightly in the red.  As of 7:30 am, US Futures are pointing to a flat open ahead of inflation data.  The DIA is implying a +0.05% open, the SPY implying a -0.08% open, and the QQQ implying a -0.20% open at this hour.  It is also worth noting that 10-year bond yields are up to 1.366%, the dollar stronger and Oil down 1.2% ahead of CPI data.
The major economic news scheduled for release on Wednesday includes July CPI (8:30 am), Crude Oil Inventories (10:30 am), July Federal Budget Balance (2 pm), and 2 Fed speakers (Bostic at 10:30 am and George at noon).  10-year Treasury notes are also auctioned at 1 pm.  The major earnings reports scheduled for the day include APG, ARCO, CAE, and RPRX before the open.  Then, after the close, APP, AVT, CACI, CPNG, EBAY, ENS, BEKE, NIO, OPEN, and RXT report.

All eyes will be on July Consumer inflation data this morning (which is expected to be hot as it was in June). However, the White House calling on OPEC to expand oil production in the face of rising fuel prices also is also a wildcard and is having an early morning impact on WTI. Beware of volatility as markets have been gapping and resting in a tight range to have gone "nowhere but sideways" over the slightly longer-term look.
Keep in mind, you don't need to call the market turn to be successful. In fact, reversal predictors don't tend to last long in trading. So, stick with the trend until the trend is broken. Also remember, you don't have to trade every day. If the market action is too whippy or sideways lately, take some time off and enjoy the summer. However, if you do trade keep your losses small and consistently take profits when you have them. Never chase price. If you missed a move, admit it and move on to the next trade. Above all, stick to your trading rules. Focus on the process and managing what you can control. Discipline will see you through.
Ed
Swing Trade Ideas for your consideration and watchlist: FOLD, INO, GSK, PLUG, SNOW, JNJ, CARR. You can find Rick's review of tickers on his YouTube Channel here. Trade your plan, take profits along the way, and smart. Also, remember to check for impending earnings reports. Finally, remember that any tickers we mention and talk about in the trading room are not recommendations to buy or sell.

🎯 Mike Probst: Rick, Got CTL off the scanner today. Already up 30%. Love it.
🎯 Dick Carp: the scanner paid for the year with HES-thank you
🎯 Arnoldo Bolanos: LTA scanner really works $$, thanks Ed.
🎯 Bob S: LTA is incredible…. I use it … would not trade without it
🎯 Malcolm .: Posted in room 2, @Rick... I used the LTA Scanner to go through hundreds of stocks this weekend and picked out three to trade: PYPL, TGT, and ZS. Quality patterns and with my trading, up 24%, 7% and 12%.... this program is gold.
🎯 Friday 6/21/19 (10:09 am) Aaron B: Today, my account is at +190% since January. Thanks, RWO HRC Flash Malcolm Thomas Steve Ed Bob S Bob C Mike P and everyone that contributes every day. I love our job.
Hit and Run Candlesticks / Road To Wealth Youtube videos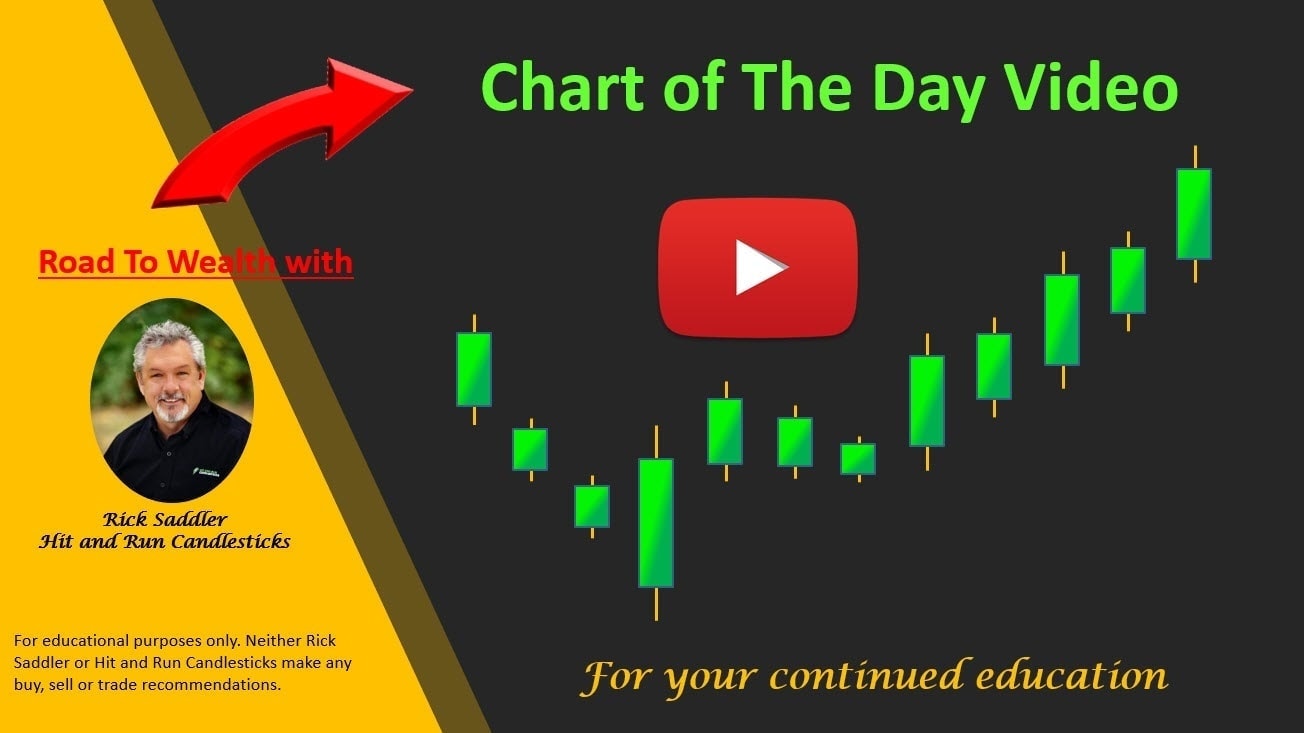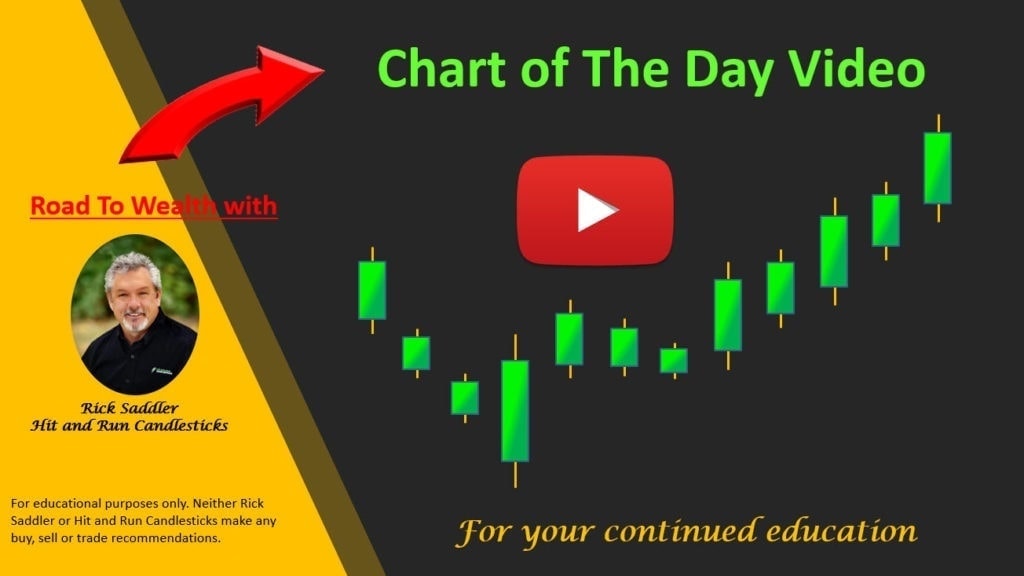 Disclosure: We do not act on all trades we mention, and not all mentions acted on the day of the mention. All trades we mention are for your consideration only.




Free YouTube Education • Subscription Plans • Private 2-Hour Coaching
DISCLAIMER: Investing / Trading involves significant financial risk and is not suitable for everyone. No communication from Hit and Run Candlesticks Inc, its affiliates or representatives is not financial or trading advice. All information provided by Hit and Run Candlesticks Inc, its affiliates and representatives are intended for educational purposes only. You are advised to test any new trading approach before implementing it. Past performance does not guarantee future results. Terms of Service