On a brutal day in the markets, stocks gapped lower Tuesday, roller-coastered in a 1% range and then sold off into the close.  All 3 major indices closed near the lows with the QQQ sitting on its 50sma and both large-caps not far above their own.  On the day QQQ lost 4.81%, SPY lost 2.73%, and DIA lost 2.25%.  Oddly, the VXX also lost ground, closing at 28.28 and T2122 dropped hard to 6.03 (deep into the oversold territory).  10-year bond yields fell significantly to 0.68% and Oil (WTI) lost over 7% to close at $36.87/barrel.
In trading news, there has been much market talk recently about the impact of "Robinhood traders."  Over the weekend Bloomberg reported a clue found in perplexing and worrisome options activity.  It appears (but isn't known for sure) that retail (stuck at home) momentum traders have been piling into options causing over-sized moves…particularly in the high-flying high-tech names.  This inference is drawn from large volumes coming from small contract lot trades.  For example, CRM call open interest more than doubled on the day after its earnings release.  Another example is AMZN whose average daily call volume has spiked to the highest since the late 1990s.  The same is true across all the major FAANG names.  Finally, retail brokerages like AMTD, ETFC, SCHW, and IBKR have all reported record numbers of transactions.  The implication is that this may be a virus effect, but can also be a signal of irrational exuberance that has proceeded previous crashes.
Last night, AZN has paused its phase 3 vaccine trial in the UK after an unexpected and unexplained illness in a test subject.  Just to group the vaccine stories, PFE has been leaking that they believe their vaccine candidate may be ready to submit for emergency approval (prior to testing completion) in the US by late October.  However, that does not mean it would then be available widely or perhaps at all for quite a while beyond that point.

Last Weekend, articles in the Wall Street Journal and Barron's said that freezers are the new hot commodity in the virus fight.  It seems the 2 vaccines furthest into Phase 3 testing in the US (from PFE and MRNA) both have strict storage needs.  One of them must be kept below -50 Fahrenheit (PFE) and the other must be kept at -5 Fahrenheit (MRNA).  Obviously, these temperature demands require high-end freezers and will reduce the amount that can be stored, the locations where they can be stored (freezer capacities), and even how they can be transported.  Given all these logistical hurdles, some experts were claiming that even best case there would be nothing beyond a paper rollout of these vaccines (even if everything goes perfectly in testing) until at least late Q1 2021.
However, it is worth noting that later vaccine candidates (like those from AZN and JNJ) are expected to have far less stringent temperature requirements.  As far as the vaccine Russia recently released, it can be freeze-dried.  This means it can be shipped and stored at room temperatures.  However, immunology experts say this also is an indication that the Russian vaccine is likely to be less effective.  (They guessed it might be 40% or less effective at producing antibodies with an even lower percent of users developing any significant immunity.)  Still, it's available now and can be shipped/stored easily.)
On the virus front, in the US, the numbers show we now have 6,514,376 confirmed cases and 193,536 deaths.  The 7-day average of new cases has fallen to 38,101.  Meanwhile, average new deaths has also fallen to 737.  San Diego State and West Virginia are the most recent colleges to move to virtual classes only as 400 cases were found at the CA school, University of Tennessee announced 600 cases (especially among fraternities) and West Virginia University had 377 cases before moving to virtual.  On the bright side, Iowa has resumed athletic practices presumably in anticipation of a positive revote after political pressure on the B1G to restart fall sports seasons.

Overnight, Asian markets were red across the board as traders followed the US lead.  Shenzhen took the biggest hit (-3.22%) but losses were widespread with Japan, Shanghai, Korea and others all losing more than a percent.  In Europe, so far today markets are in the exact opposite is true.  There is green across the board with the big 3 bourses up strongly.  FTSE is up 0.76%, DAX up 0.86%, and a CAC up 0.38%. In the US, at 7:30 am, the futures are pointing to a gap higher (bull trap?) that includes big divergence.  The QQQ is implying an open up 1.30%.  Meanwhile, the SPY is looking toward a 0.50% gap up and the DIA just a 0.25% gap higher.
The only major economic news for Wednesday is July JOLTS (10 am) and Crude Oil Inventories (10:30 am).  Major earnings reports on the day include AEO, HDS, and NAV before the open.  After the close GME and RH report.
Volatility reigns as a much-needed correction has or is taking place. Remember that you do not need to trade every day to be successful. So pick your spots. That said, as always, follow the trend that fits with your trading horizon, stick to your rules, and always lock-in those profits as you go.
Ed
Rick is out with his son and new grandbaby. So, no new trade ideas for Wednesday. Trade your plan, take profits along the way, and smart. Also, remember to check for impending earnings reports. Finally, remember that any tickers we mention and talk about in the trading room are not recommendations to buy or sell.

🎯 Mike Probst: Rick, Got CTL off the scanner today. Already up 30%. Love it.
🎯 Dick Carp: the scanner paid for the year with HES-thank you
🎯 Arnoldo Bolanos: LTA scanner really works $$, thanks Ed.
🎯 Bob S: LTA is incredible…. I use it … would not trade without it
🎯 Malcolm .: Posted in room 2, @Rick... I used the LTA Scanner to go through hundreds of stocks this weekend and picked out three to trade: PYPL, TGT, and ZS. Quality patterns and with my trading, up 24%, 7% and 12%.... this program is gold.
🎯 Friday 6/21/19 (10:09 am) Aaron B: Today, my account is at +190% since January. Thanks, RWO HRC Flash Malcolm Thomas Steve Ed Bob S Bob C Mike P and everyone that contributes every day. I love our job.
Hit and Run Candlesticks / Road To Wealth Youtube videos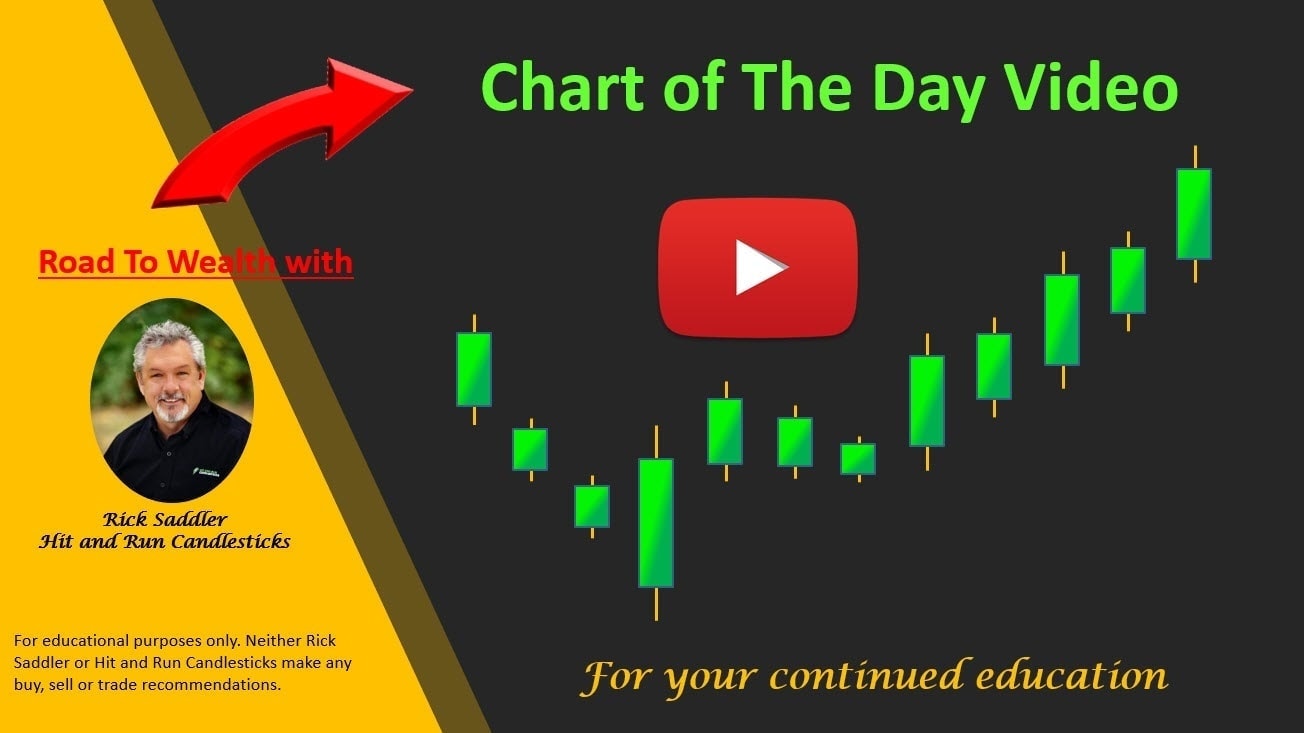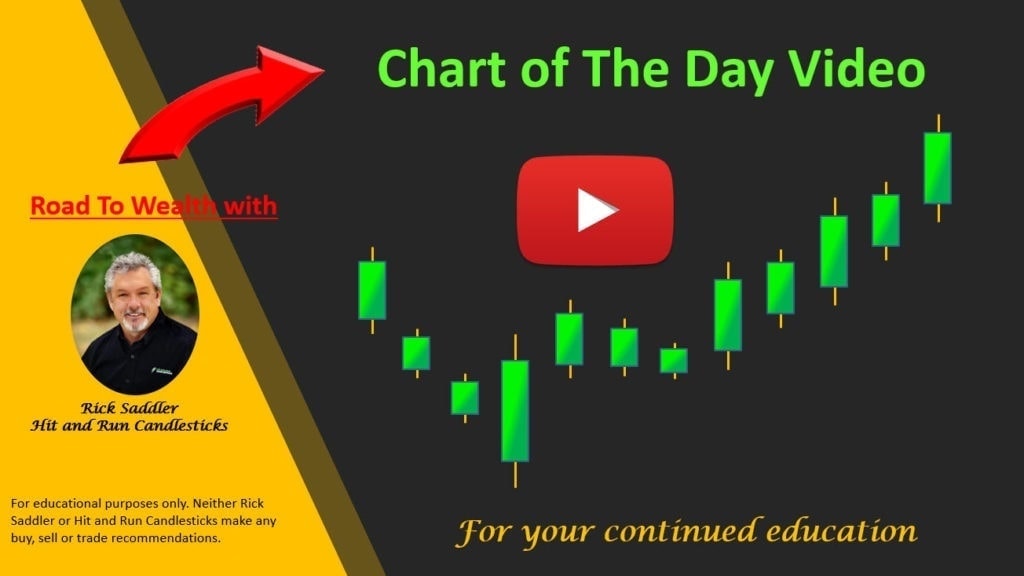 Disclosure: We do not act on all trades we mention, and not all mentions acted on the day of the mention. All trades we mention are for your consideration only.




Free YouTube Education • Subscription Plans • Private 2-Hour Coaching
DISCLAIMER: Investing / Trading involves significant financial risk and is not suitable for everyone. No communication from Hit and Run Candlesticks Inc, its affiliates or representatives is not financial or trading advice. All information provided by Hit and Run Candlesticks Inc, its affiliates and representatives are intended for educational purposes only. You are advised to test any new trading approach before implementing it. Past performance does not guarantee future results. Terms of Service