The bulls gapped markets higher at the open Tuesday, but after that, the bears were in control.  The big dogs of tech (GOOG, AMZN, FB, MSFT, AAPL) led markets lower all day, with some of the strongest selling taking place the last 15 minutes. On the day the SPY printed a Dark Cloud Cover and the QQQ an Evening Star.  Both signals coming at resistance levels.  At the close, the SPY was down 0.47%, the DIA down 0.12%, but the QQQ down a big 1.88%.  The VXX was only up slightly to 39.07 while the T2122 4-week High-Low Ratio remains in nose-bleed territory at 97.82.  Oil (WTI) closed down only slightly to $12.71/barrel while the 10-year bond yield also fell a bit to 0.611%.
During the day the President issued an executive order to force meat processing plants to remain open using the Defense Production Act.  He mentioned TSN in particular after their call for help, but the idea is to force meat supplies to remain intact, while also removing any liability problems from the companies (his words).  The move also helps the large livestock producers who were facing massive culls (about 160,000 animals per day) if they had no place to ship market-ready animals.
After the close the Fed reached out to banks to discuss how they should implement their own $600 billion "small business" (up to 10,000 employees and $2.5 billion in revenue) loan program.  GOOG/GOOGL also posted a 13% revenue increase and also beat reduced earnings estimates for the quarter.  Still, they also said their major cost-cutting efforts will remain in place (due to an expected dramatic reduction in advertising demand in Q2).  For its part, AMD posted a miss on both the top and bottom lines.  Meanwhile, F warned of a 15% revenue decline and said that it expects to lose $5 billion during the second quarter.  However, F also said it thinks it has sufficient cash to make it through the virus/recession without seeking to raise more money.

On the Virus front itself, the global headline numbers are 3,152,556 confirmed cases and 218,491 deaths. In Europe, Greece, Portugal, Austria, and France all announced plans to begin slow economic reopening in the next week.  However, Russia admitted to shortages of protective gear and President Putin said the country faces a new and grueling phase of the pandemic. Ominously, Germany's "R-nought" (how many people each infected person then infects) is now back up to 1 (from 0.75) after a week of reopening. Any value over 1 means the spread is out of control again.
In the US, we have breached the million-case mark, with 1,035,765 confirmed cases and 59,266 deaths.  Dr. Fauci (NIH) told CNN that everyone who needs a test will be able to get one in another 5-6 weeks (early June), but he stressed there is a difference between "needs" and "wants."  Meanwhile, the President indicated he would block federal aid to states unless they take action against "sanctuary cities" in an attempt to use the crisis to get his way on the immigration issue.
Overnight, Asian markets were mixed, but mostly green.  In Europe, the same is true as markets are wavering on either side of flat so far today.  And as of 7:30 am, US futures are pointing to an uneven gap higher at the open, with DIA up 0.85%, SPY up 1.1%, and QQQ looking at a 1.5% gap up. 

The major economic news for Wednesday includes Q1 GDP (8:30 am), Mar. Pending Home Sales (10 am), Crude Oil Inventories (10:30 am), the FOMC Rate Decision and Statement (2 pm) and the FOMC Chair Presser (2:30 pm).  On the earnings front, ADP, AMT, ANTM, AVY, BA, BSX, CME, GRMN, GD, GE, HAS, HLT, HUM, LHX, LH, MKTX, MAS, MA, NSC, NOC, R, ROL, SHW, VLO, and YUM all report before the open.  Then after the close, AFL, ALGN, ADM, CCI, DRE, FB, HIG, HOLX, MSFT, QCOM, RJF, TSLA, URI, VRTX, and EBAY all report.
The 5-day uptrend remains intact, but resistance may be proving itself in the major indices.  Gaps and volatility remain the norm and we can expect bad economic news.  However, the Bulls clearly have had the desire to ignore bad news and look toward a rosy future down the road.  Remain focused and either trade fast (day trade) or slow (long-term holds).  Be very cautious about swing trades, unless you can handle significant short-term pain.  
Ed
Trade Ideas for your consideration and watchlist: GIS, CAT, NUE, AMAT, PGR, ZTS, CDNS, CTXS, MSI. Trade smart, take profits along the way and trade your plan. Also, don't forget to check for upcoming earnings. Finally, remember that the stocks/etfs we mention and talk about in the trading room are not recommendations to buy or sell.

🎯 Mike Probst: Rick, Got CTL off the scanner today. Already up 30%. Love it.
🎯 Dick Carp: the scanner paid for the year with HES-thank you
🎯 Arnoldo Bolanos: LTA scanner really works $$, thanks Ed.
🎯 Bob S: LTA is incredible…. I use it … would not trade without it
🎯 Malcolm .: Posted in room 2, @Rick... I used the LTA Scanner to go through hundreds of stocks this weekend and picked out three to trade: PYPL, TGT, and ZS. Quality patterns and with my trading, up 24%, 7% and 12%.... this program is gold.
🎯 Friday 6/21/19 (10:09 am) Aaron B: Today, my account is at +190% since January. Thanks, RWO HRC Flash Malcolm Thomas Steve Ed Bob S Bob C Mike P and everyone that contributes every day. I love our job.
Hit and Run Candlesticks / Road To Wealth Youtube videos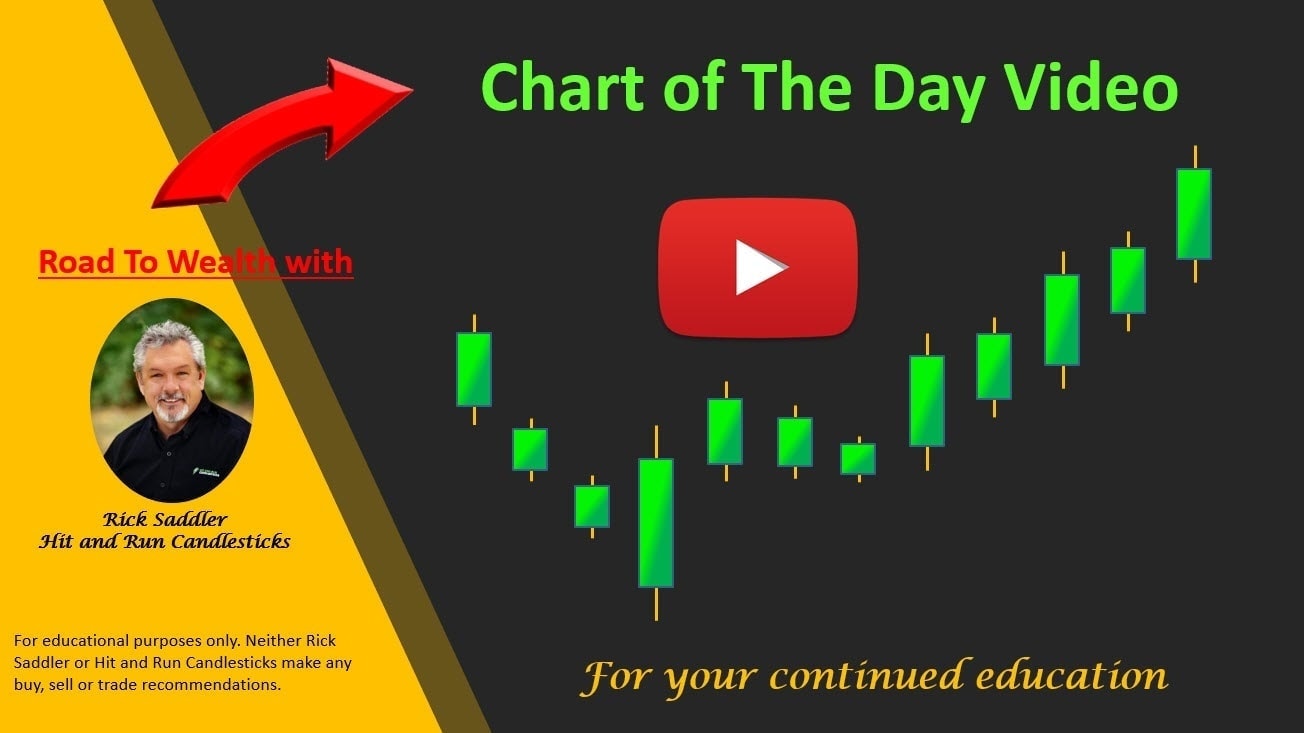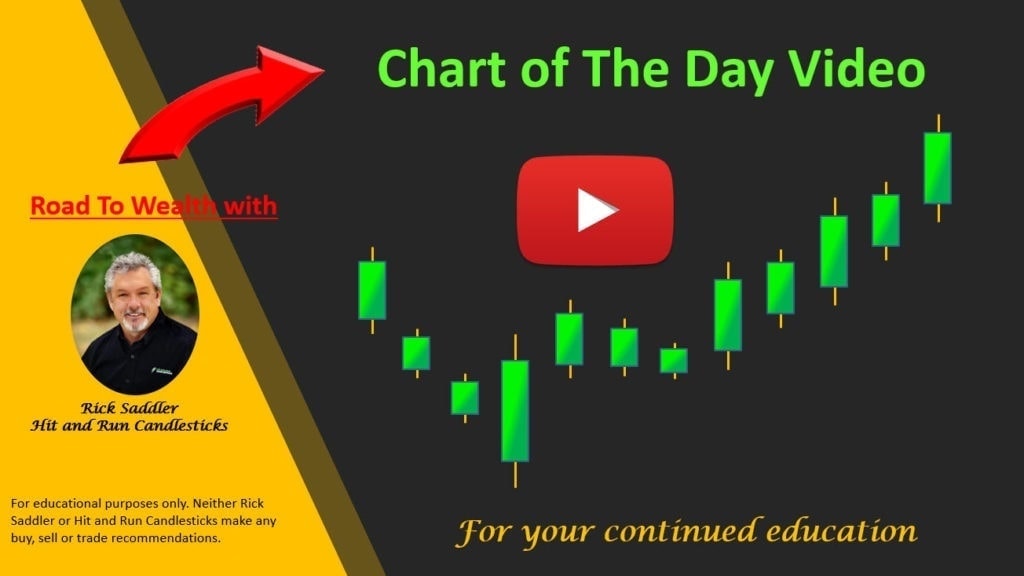 Disclosure: We do not act on all trades we mention, and not all mentions acted on the day of the mention. All trades we mention are for your consideration only.




Free YouTube Education • Subscription Plans • Private 2-Hour Coaching
DISCLAIMER: Investing / Trading involves significant financial risk and is not suitable for everyone. No communication from Hit and Run Candlesticks Inc, its affiliates or representatives is not financial or trading advice. All information provided by Hit and Run Candlesticks Inc, its affiliates and representatives are intended for educational purposes only. You are advised to test any new trading approach before implementing it. Past performance does not guarantee future results. Terms of Service