Monday was a blah summer day as markets shook off a small gap-down and trended to the bullish side in a volatile fashion, but in a smaller range, all day.  The result gave us a white candle in the short-term downtrend, but no major change in sentiment.  On the day SPY closed up 0.66%, DIA up 0.57%, and QQQ up 1.02% as AAPL, MSFT, AMZN, and GOOG led the market.  VXX fell to 35.09, the 10-year bond rose very slightly to 0.704%, and Oil (WTI) rose 2% to close at $40.60/barrel.
After hours SoftBank announced it will sell 65% of its stake in TMUS, which represents 198 million shares.  TMUS said it would offer 134 million of those shares to the public and give 10 million additional shares to the underwriters of that IPO. That will represent an over 10% dilution of current outstanding shares.
White House Trade Advisor Navarro scared global markets (including US Futures) overnight when he told Fox News that "the China deal is over" (implying the trade deal was dead).  However, both he and President Trump walked back the statement to say the deal is fully intact.  Navarro's clarification said the original statement was just supposed to indicate the White House does not trust the Chinese. Markets recovered after the denials and clarification.

Also overnight, the President signed an executive order to freeze H1-B (tech workers), H2-B (low-skill workers), H-4 (worker spouse), L (intracompany transfer), and J (exchange worker/student) visas through the end of the year.  The move is aimed at forcing jobs to go to US workers and will prevent 525,000 jobs from going to non-nationals.  However, an administration source told CNBC that they actually expect only about 50,000 of those jobs to actually be filled by Americans.  The US Chamber of Commerce and major tech companies oppose the rule and have said the move will stifle economic recovery.
On the Virus front, the global headline numbers are 9,215,127 confirmed cases and 474,955 deaths.  The WTO said world trade dropped by 18.5% in the second quarter as a result of virus-control measures.  In Germany, a district has been locked back down related to the meatpacking plant outbreak as officials attack the problem in a stereotypical organized, and efficient manner.  South Korea is also scrambling to clamp down on a second wave of outbreaks.  On the opposite side of response, Brazil saw over 21,000 new confirmed cases Monday with a very spotty or non-existent government reaction. 
In the US, we now have had 2,388,225 confirmed cases and 122,611 deaths. 12 states reported record high new cases among the 23 with rising rates. TX Governor Abbott told a presser that "additional tough measures are going to be necessary" if cases and hospitalizations continue to climb at current rates.  LA said it will push back phase 3 of its reopening, originally scheduled for this week.  Meanwhile, the CDC says it has developed a single test for both the coronavirus and the flu.  When it is approved from the FDA, this single test will help ease testing infrastructure burden in the fall.

Overnight, Asian markets suffered the jolt of Navarro's statements but ended mostly in the green.  However, gains were uneven with most barely above flat while Hong Kong and India both gained over 1.5%.  Malaysia, Indonesia, and New Zealand were the only red on the day.  In Europe, we see green across the board (and much stronger green to boot).  The DAX is up 2.69%, CAC up 1.66%, and FTSE up 1.26% so far today.  As of 7:30 am, US futures are pointing to a gap higher, but they remain volatile and mixed.  SPY is looks at +1.33%, DIA at +0.80%, and QQQ at +0.58%. However, as mentioned, these numbers are very volatile as traders wake up and absorb overnight news.  
The major economic news for Tuesday includes June Mfg. PMI and June Service PMI (both at 9:45 am), and May New Home Sales (10 am).  However, the only major earnings report on the day is INFO before the open.    
It's still early, but it is looking like markets want to rebound this morning, focused on recovery, and not the recent case increases.  Be aware of that post-open data that may move markets.  Keep your eyes on the short-term chart in front of you, because whipsaw has been the rule for some time.  As always, don't chase, don't predict, and don't be greedy (take profits and move your stops as you go).
Ed
There are no Trade Ideas for Friday. However, also be aware that the normal distribution of trade ideas has been moved to the trading room and the Members-Only Phone App in the future anyway. Trade your plan, take profits along the way, and smart. Also, don't forget to check for upcoming earnings. Finally, remember that the stocks/ETFs we mention and talk about in the trading room are not recommendations to buy or sell.

🎯 Mike Probst: Rick, Got CTL off the scanner today. Already up 30%. Love it.
🎯 Dick Carp: the scanner paid for the year with HES-thank you
🎯 Arnoldo Bolanos: LTA scanner really works $$, thanks Ed.
🎯 Bob S: LTA is incredible…. I use it … would not trade without it
🎯 Malcolm .: Posted in room 2, @Rick... I used the LTA Scanner to go through hundreds of stocks this weekend and picked out three to trade: PYPL, TGT, and ZS. Quality patterns and with my trading, up 24%, 7% and 12%.... this program is gold.
🎯 Friday 6/21/19 (10:09 am) Aaron B: Today, my account is at +190% since January. Thanks, RWO HRC Flash Malcolm Thomas Steve Ed Bob S Bob C Mike P and everyone that contributes every day. I love our job.
Hit and Run Candlesticks / Road To Wealth Youtube videos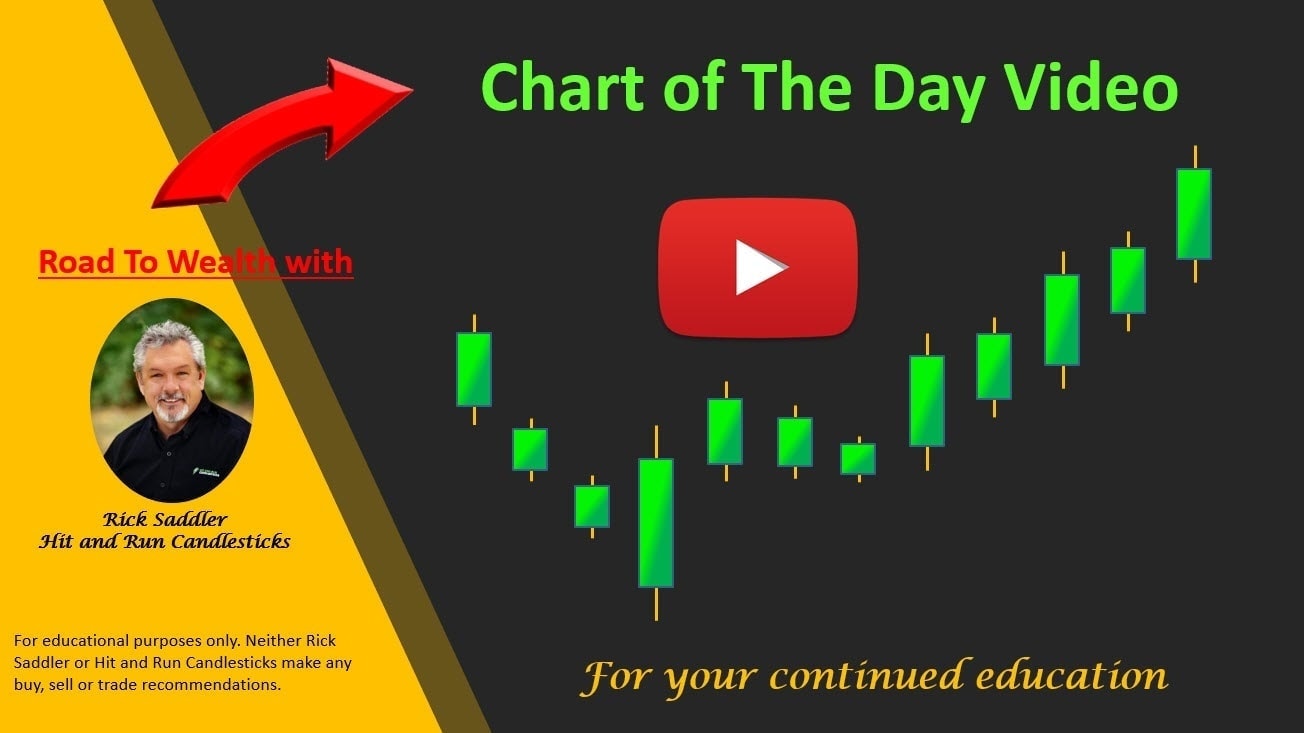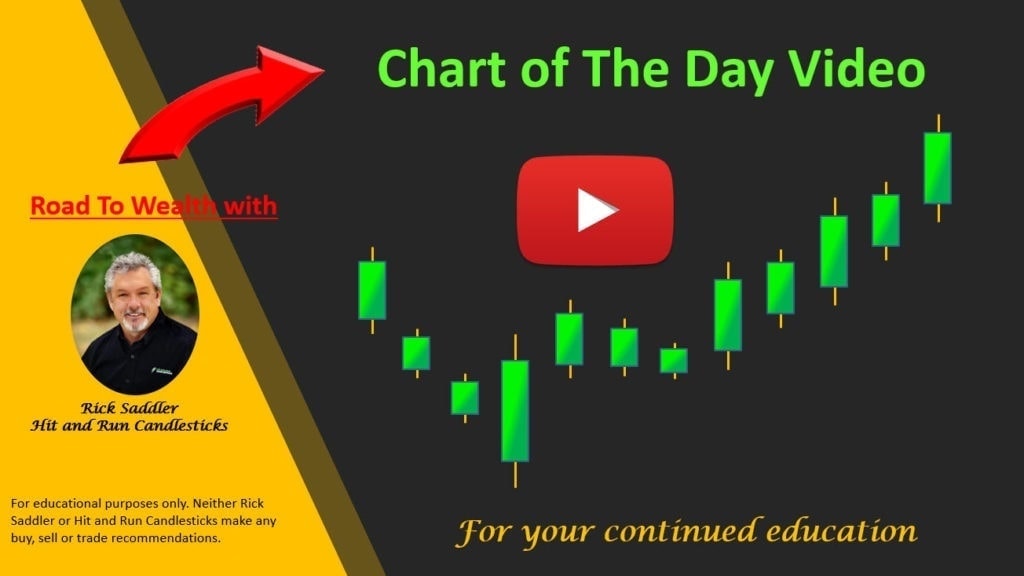 Disclosure: We do not act on all trades we mention, and not all mentions acted on the day of the mention. All trades we mention are for your consideration only.




Free YouTube Education • Subscription Plans • Private 2-Hour Coaching
DISCLAIMER: Investing / Trading involves significant financial risk and is not suitable for everyone. No communication from Hit and Run Candlesticks Inc, its affiliates or representatives is not financial or trading advice. All information provided by Hit and Run Candlesticks Inc, its affiliates and representatives are intended for educational purposes only. You are advised to test any new trading approach before implementing it. Past performance does not guarantee future results. Terms of Service