Markets put in another flat small-range day on Tuesday with both large-dap indices printing Doji-like candles.  However, that also means stocks remain very near the all-time highs as traders wait on direction from the flood of earnings and the Fed meeting on Wednesday.  On the day, SPY lost 0.02%, DIA lost 0.01%, and QQQ lost 0.43%.  The VXX also fell 2% to #9.01 and while it backed off a bit, T2122 remains well into the overbought territory at 88.46.  10-year bond yields jumped once again to 1.629% and Oil (WTI) also rose 2% to $63.22/barrel.
After the close, both MSFT and GOOG reported blowout quarters, beating estimates on both lines.  MSFT reported the highest revenue growth since 2018 while GOOG reported revenue growth of 34% and also announced a new $50 billion stock buy-back plan.  SBUX also reported same-store sales growth back at pre-pandemic levels as it raised its 2021 forecast and reported an earnings beat.  The news was not all good for GOOG as two Senators (bi-partisan) on the anti-trust committee demanded information about a call GOOG had held with MTCH executives prior to the MTCH executives testifying (the letter reports GOOG may have attempted to influence another witness' testimony).
In other stock news, AAPL has now implemented their default blocking of third-party tracking cookies on their devices.  Given a reported extremely low adoption rate of "cohort tracking" alternatives, this means only AAPL and GOOG are now the only ones able to offer advertisers the deep tracking consumer data they covet. FB had obviously opposed the AAPL move since it has a huge customer-base it wanted data on to sell to advertisers. However, FB did announce an alternative way of targeting consumers on Tuesday when it introduced new Instagram features designed to match content makers serving specific audiences with specific advertisers. It's unclear if this will suffice for advertisers or if FB ad revenue will suffer greatly.

Related to the virus, US infections are rising again after plateauing at a level above the fall level.  The totals have risen to 32,927,091 confirmed cases and deaths are now at 587,384.  The number of new cases has ticked lower again and are back down below the peak level from last summer to an average of 57,024 new cases per day. The same is true of deaths, which are trending down again, now at 722 per day.  The CDC announced new masking guidelines on Tuesday, saying the fully vaccinated people can now hold small outdoor gatherings without masks.  President Biden noted that 80% of seniors have had at least one shot, but more importantly, over two-thirds of them are fully vaccinated.
Globally, the numbers rose to 149,436,366 confirmed cases and the confirmed deaths are now at 3,151,717 deaths.  The trends have reversed and are now trending toward trouble again as we have seen significant upticks recently.  The world's average new cases continue to rise and is now at the all-time peak and with 826,297 new cases per day.  Mortality, which lags, is also rising sharply again at 13,028 new deaths per day. India has reported current testing is showing a 50% positivity rate.  If this held for the whole population, this could mean as many as 600 million infected people.  Regardless of the number, what is known is that the Indian hospital system has collapsed under the flood, turning away hundreds of patients a day in one city alone, with particular shortages of oxygen and breathing apparatuses.  In the same region, Pakistan also recorded its highest number of daily deaths and Sri Lanka went into national lockdown amidst another record number of cases.
Overnight, Asian markets were mixed, leaning toward the green on mostly modest moves.  South Korea (-1.09%) was the outlier with Shanghai (+0.42%), Hong Kong (+0.45%), and Australia (+0.44%) more typical.  In Europe, markets were also leaning to the green side as the FTSE (+0.57%), DAX (+0.41%), and CAC (+0.64%) lead the way at mid-day.  As of 7:30 am, US Futures are pointing to a flat open.  The DIA is implying a -0.11% open, the SPY implying a +0.08% open, and the QQQ implying a -0.09% open at this hour, with a flood of earnings reports being mulled or still to come.

The major economic news scheduled for Wednesday includes Mar. Trade Balance and Mar. Retail Inventories (both at 8:30 am), Crude Oil Inventories (10:30 am), the FOMC Interest Rate Decision (2 pm), Fed Chair Press Conf. (2:30 pm), and President Biden will address a joint session of Congress (9 pm).  Major earnings reports on the day include AER, APH, ADP, AVY, BA, BSX, BCO, EAT, GIG, CME, CSTM, DAN, DISCA, ETR, EVR, GRMN, GD, HES, HUM, IEX, IPG, MAS, MLCO, MCO, NSC, OSK, OC, PAG, BPOP, PPD, ROK, ROL, R, SNY, SC, SHOP, SLGN, SIRI, SPOT, SWK, TECK, TDY, TEVA, TKR, TNL, VRT, and YUM all report before the open.  Then after the close, AFL, ALGN, ALSN, ATUS, AMED, NLY, AR, AAPL, ASGN, ASH, AVB, AVTR, AVT, AXS, BHE, CCS, CHX, CAKE, SMPR, CINF, CNO, FIX, CYH, CLR, EBAY, ECHO, ESI, EQIX, FB, F, GRUB, HOLX, IR, LOGI, MHO, MTH, MEOH, MGM, MOH, MUSA, MYRG, ORLY, OI, OPK, OVV, PSA, QCOM, RJF, RNR, SIGI, NOW, TTEK, TROX, TTMI, URI, VVV, WCN, WELL, and WERN report.
Another boatload of earnings and the Fed announcement are likely to inform market moves on Wednesday. So, we may well have another "wait and see" day of trading until at least mid-afternoon. Beware of volatility as we've seen chop recently. While the bulls still have the trend in their favor, they are struggling to break resistance the last few days.
Predicting reversals is a game damn few traders play successfully and none of them do it consistently for a long time. So, stick with the trend, but also avoid chasing trades you have missed. Respect support and resistance, but that does not mean assuming it will hold. Just lock in profits or be prepared to watch at those levels. As always, keep taking your goals off the table when you achieve them and maintain your discipline by following those trading rules. Don't let your emotions get the better of you. Consistency is the key to long-term trading success.
Ed
Swing Trade Ideas for your consideration and watchlist: No Trade Ideas Today. You can find Rick's review of tickers on his YouTube Channel here. Trade your plan, take profits along the way, and smart. Also, remember to check for impending earnings reports. Finally, remember that any tickers we mention and talk about in the trading room are not recommendations to buy or sell.

🎯 Mike Probst: Rick, Got CTL off the scanner today. Already up 30%. Love it.
🎯 Dick Carp: the scanner paid for the year with HES-thank you
🎯 Arnoldo Bolanos: LTA scanner really works $$, thanks Ed.
🎯 Bob S: LTA is incredible…. I use it … would not trade without it
🎯 Malcolm .: Posted in room 2, @Rick... I used the LTA Scanner to go through hundreds of stocks this weekend and picked out three to trade: PYPL, TGT, and ZS. Quality patterns and with my trading, up 24%, 7% and 12%.... this program is gold.
🎯 Friday 6/21/19 (10:09 am) Aaron B: Today, my account is at +190% since January. Thanks, RWO HRC Flash Malcolm Thomas Steve Ed Bob S Bob C Mike P and everyone that contributes every day. I love our job.
Hit and Run Candlesticks / Road To Wealth Youtube videos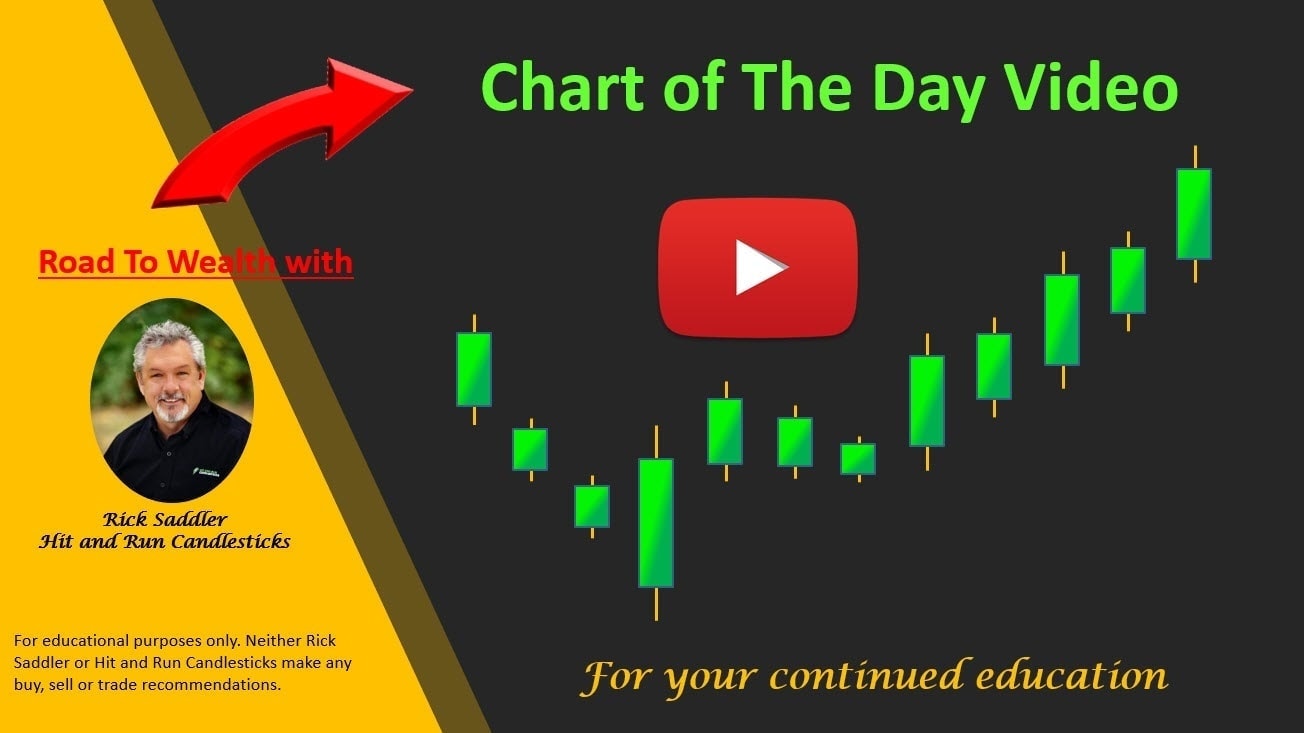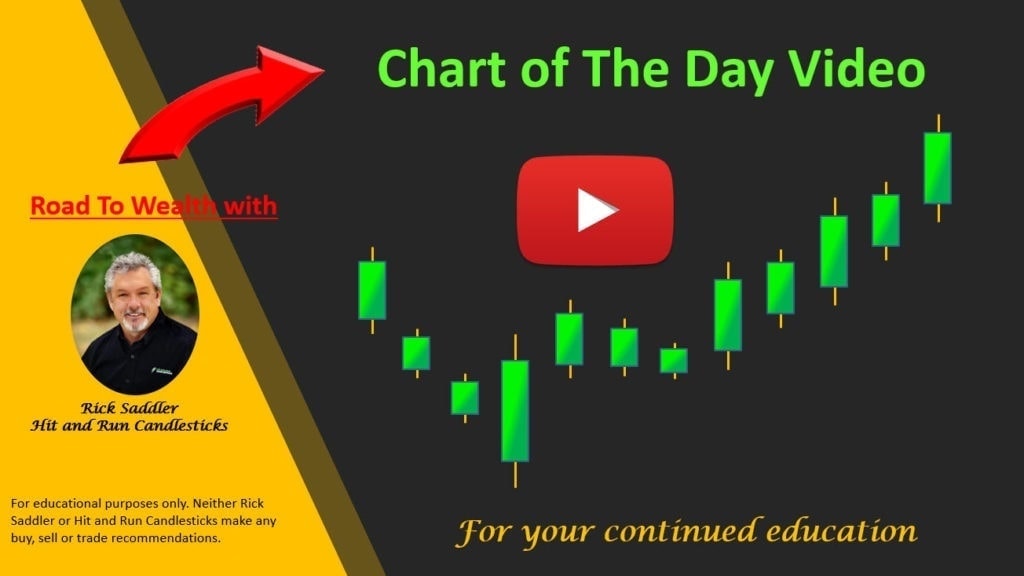 Disclosure: We do not act on all trades we mention, and not all mentions acted on the day of the mention. All trades we mention are for your consideration only.




Free YouTube Education • Subscription Plans • Private 2-Hour Coaching
DISCLAIMER: Investing / Trading involves significant financial risk and is not suitable for everyone. No communication from Hit and Run Candlesticks Inc, its affiliates or representatives is not financial or trading advice. All information provided by Hit and Run Candlesticks Inc, its affiliates and representatives are intended for educational purposes only. You are advised to test any new trading approach before implementing it. Past performance does not guarantee future results. Terms of Service