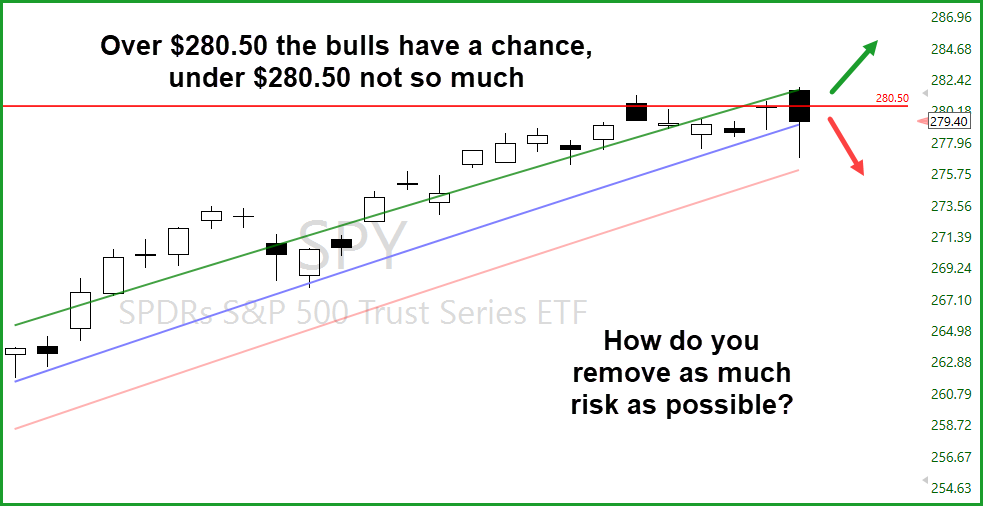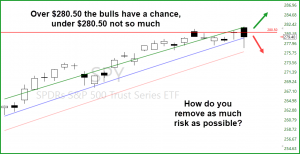 This $281.50 area on the SPY is proving to quite the wall for the SPY, three times last year and two times this year. The T2122 chart (4wk New High/Low Ratio) is breaking down from its overbought area now trending toward the oversold area.  The SPY chart is a bit puzzling right now, The Bears produced a Bearish Engulf yesterday and a Bearish Evening Star a week ago, the Bulls have held the trend in a fairly tight range. There are many things I have learned in my 31-years of trading; one is to know my risk limits. Yesterday we made two great trades with VXXB and SPY puts then went to 100% cash. Until Mr. Market gives a better clue, I will plan to sit mostly on the sidelines with only a few trades here and there. A close over $280.50 the bulls have a chance, under not so much.

Hit and Run Candlesticks News
🎯 The "Road to Wealth" account to over 400% in the past 14 months and plan to double 2018 profits. 🎁Yesterday we had great profits on VXXB and SPY puts, took a few losses as well.
✅ Today I will be using the Live Trading Alerts Scanner for trade ideas. We need to see what is setting up both up and down. One spot available for the "Road To Wealth Coaching." Mentoring program. Read More…
Live Trading Alerts News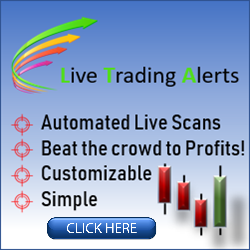 ✅Save time reviewing hundreds of charts. ✅Find EXACTLY the right set up by being alerted for only those tickers that qualify.  ✅Stop "Chasing trades" by being alerted of the move (not finding out later.) ✅Eliminate "trouble pulling the trigger" (be sure when a ticker is moving.) ✅Stop "leaving money on the table" (manage your exits with lower-time alerts.) ✅Stop "Predicting" by trading alerts that show the turn, not forecast it. ✅Stop ignoring the overall market (by watching alerts on DIA, SPY, IWM, QQQ.)  ✅Gain massive efficiency over flipping through charts (hoping to find them at just the right time) or waiting on someone to feed you trade ideas.

Free YouTube Education • Subscription Plans • Private 2-Hour Coaching
DISCLAIMER: Investing/ Trading involves significant financial risk and is not suitable for everyone. No communication from us should be considered as financial or trading advice. All information provided by it and Run Candlesticks Inc, its affiliates or representatives is intended for educational purposes only. You are advised to test any new approach before implementing it. Past performance does not guarantee future results. Terms of Service