Another Monday, another massive gap.  This one was a huge gap lower, which set off a trading circuit breaker.  That pause was followed by a very volatile and wide-ranging day.  At the close, the SPY was down 7.47%, the DIA down 7.87%, and the QQQ down 6.95%.  That made it the worst loss since the 2008 Financial crisis. As you'd expect, the VXX closed up 23.54% to end the day at 36.84.  The 10-year bond yield also fell to 0.318% (all-time low) during the day, but ended at 0.54% (all-time low close).  So, the bear market (yes bear market, because we're over 20% off the highs) rollercoaster continues.
While coronavirus continues to be the driver, the immediate cause of carnage Monday was the plunge in oil prices.  This was due to the OPEC response to Russia's refusal to cut production.  As a result, Oil got hammered hard, with WTI closing down 25.34% to $30.82/barrel.  One important thing to remember is that Russia could change its mind any time before the end of March when current production limits are set to expire.  This would not change the demand destruction caused by the virus.  However, it could reverse some or all of the price plunges based on a "market-share grab" price war.  So, just be aware of this upside risk
The headline virus numbers have risen to over 114,600 confirmed cases and 4,030 deaths globally.  In response, Italy has expanded its quarantine to their entire country.  Several other countries have imposed spot quarantines, outlawed large gatherings, and/or have ordered people with a cough to remain home.  At the same time, the daily number of new cases in China continues to fall.  Meanwhile, the WHO has said that recovery from the virus can take up to six weeks.

In the US, 35 states (plus D.C.) have confirmed infections of the virus for a total of 755 cases and 26 deaths.  Many thousands of others have been quarantined or have self-quarantined.  This includes 5 Congressmen (including President Trump's newly named Chief of Staff).  However, all these numbers will climb as test kits become available more broadly. (On Monday, the CDC said just 75,000 test kits have been distributed in the US so far, and less than 1,600 tests have been processed.  However, HHS Sec. Azar directly contradicted this a couple hours later at an evening press conference, saying millions of tests have already been distributed in this country.)   
At this point, US markets have priced in a 72% chance of an additional three-quarter of a percent interest rate cut on or before March 18th and another quarter percent cut in April.  Analysts are saying that markets expect even more rate cuts (beyond those two), as well as more QE and fiscal stimulus.  During the day Monday, the Fed addressed part of these expectations by announcing it will increase the money given banks for short-term funding (repo operations) by 50%, to $150 billion/day, through at least Thursday.  Then after the close, the President said he'll meet with Republicans about a payroll tax cut and "very substantial relief" for impacted industries.  (Politics never wastes a crisis.)  These moves come just days after Treasury Secretary Mnuchin and Sr. Economic Advisor Kudlow told the press such measures were not needed on Friday.
Overnight, Asian markets soared on the prospect of a massive US stimulus plan.  Japan was up 5.6% and the Hang Seng 2.45%.  Europe is following Asia and is up about 3% across the board so far today.  As of 7:30 am, U.S. futures are pointing to a gap higher of over 4% as of now (on top of having reversed futures that were lower prior to the President's pre-announcement of meeting with only his party leaders.  Again Tuesday, there is no major economic news scheduled.  There are also no major earnings on tap for the day. 

Nothing fundamental has changed yet.  However, based on President Trump's promise of a huge fiscal stimulus announcement, it looks like the gap is upward today.  Still, there remains the possibility of markets being disappointed if the stimulus package isn't enough…or…if the Democrats balk at some feature of that rescue package (them having been excluded and all).  So be careful.  Expect heavy volatility to continue as uncertainty and human emotions still control markets. 
Keep asking if you really need have an edge trading in this high volatility environment?  If you are trading, be fast, focused, and nimble (small).  Trading is a business, and consistent, effective trading is the goal.  You do not have to pick the bottom to make incredible returns on a market recovery.  Don't chase.  Don't trade on emotions.  Don't think you can predict turns.
Ed
Swing Trade Ideas for you watchlist and consideration: EVBG, WEC, KR, AWK, CPB, ZM, TDOC, ETSY. Trade smart, take profits along the way and trade your plan. Also, don't forget to check for upcoming earnings. Finally, remember that the stocks/etfs we mention and talk about in the trading room are not recommendations to buy or sell.

🎯 Mike Probst: Rick, Got CTL off the scanner today. Already up 30%. Love it.
🎯 Dick Carp: the scanner paid for the year with HES-thank you
🎯 Arnoldo Bolanos: LTA scanner really works $$, thanks Ed.
🎯 Bob S: LTA is incredible…. I use it … would not trade without it
🎯 Malcolm .: Posted in room 2, @Rick… I used the LTA Scanner to go through hundreds of stocks this weekend and picked out three to trade: PYPL, TGT, and ZS. Quality patterns and with my trading, up 24%, 7% and 12%…. this program is gold.
🎯 Friday 6/21/19 (10:09 am) Aaron B: Today, my account is at +190% since January. Thanks, RWO HRC Flash Malcolm Thomas Steve Ed Bob S Bob C Mike P and everyone that contributes every day. I love our job.
Hit and Run Candlesticks / Road To Wealth Youtube videos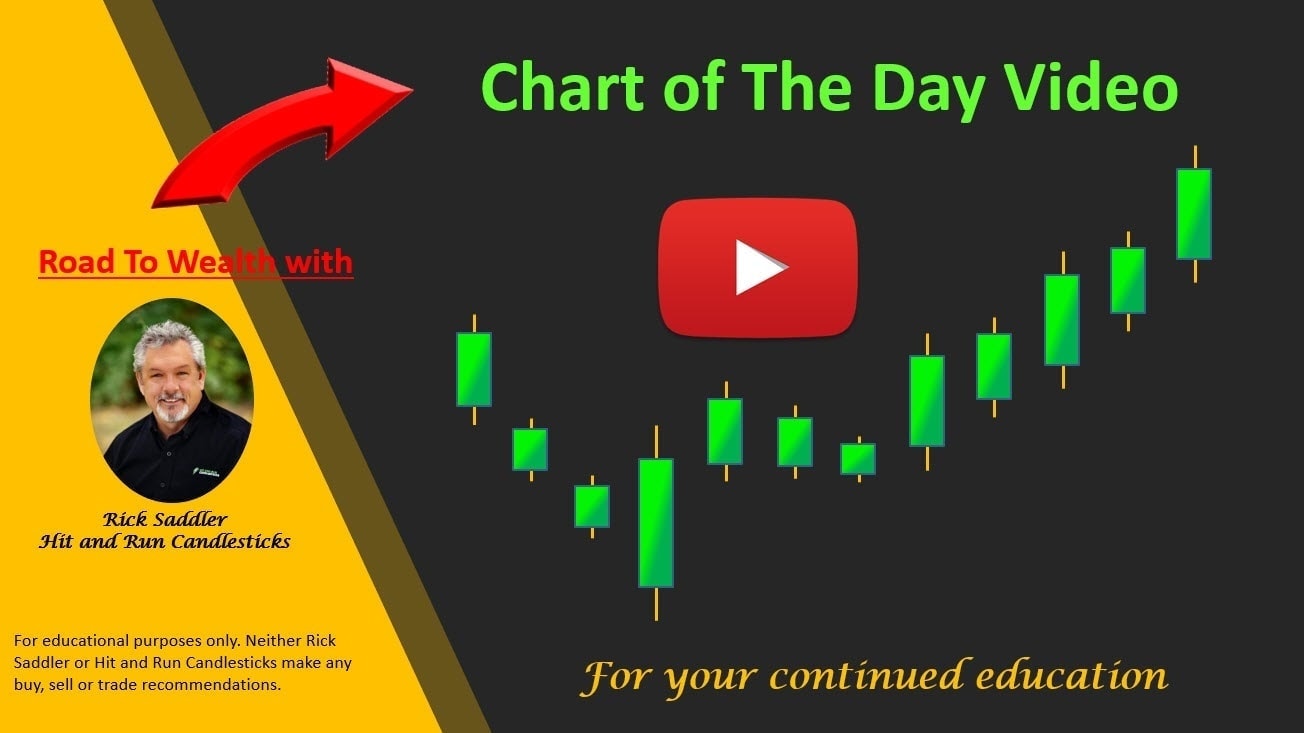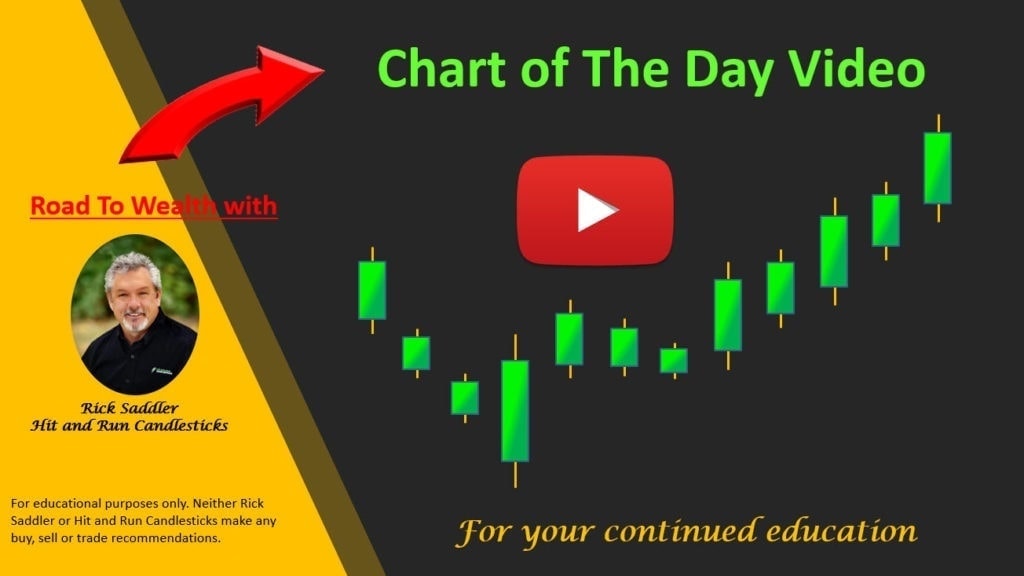 Disclosure: We do not act on all trades we mention, and not all mentions acted on the day of the mention. All trades we mention are for your consideration only.




Free YouTube Education • Subscription Plans • Private 2-Hour Coaching
DISCLAIMER: Investing / Trading involves significant financial risk and is not suitable for everyone. No communication from Hit and Run Candlesticks Inc, its affiliates or representatives is not financial or trading advice. All information provided by Hit and Run Candlesticks Inc, its affiliates and representatives are intended for educational purposes only. You are advised to test any new trading approach before implementing it. Past performance does not guarantee future results. Terms of Service