Monday was another roller-coaster ride.  After a limit-down in futures Sunday night, the Fed pulled out the big guns during premarket hours, saying they would do unlimited purchases of assets (QE including corporate bonds), roll out loans to businesses, and committed to $125 billion/day in Repo operations to give banks tons of liquidity.  This immediately took futures positive, but hope soon faded and we gapped down at the open.  After a volatile day, punctuated by a second failed vote for a relief bill in the Senate, markets closed down, but off the lows.  The SPY ended down 2.67%, the DAI down 3.19% and the QQQ down just 0.14%.  For some odd reason, the VXX was also down sharply (-15.56%) to end at 51.13.  Oil was up almost 5% to close at $23.76.  The 10-year bond yield was also down to 0.759%.
As mentioned, the huge fiscal spending bill ($2 Trillion at last estimate) failed another procedural vote again in the Senate.  There were no details on remaining differences, but the two opposing camps were blaming each other.  Republicans were blamed for being "too focused on business bailouts" while the Democrats were blamed for being "too focused on social spending."  Either way, there is no Senate deal yet.  The House (where any spending bill must originate by law) stopped waiting as House Democrats introduced their own $2.5 Trillion rescue plan.  That plan includes $500 billion in grants and interest-free loans for small businesses, expanded paid medical and family leave, $1,500 per individual payments, and increases unemployment insurance for anyone put out of work by the virus.
The President also seems to be leaning back toward his first position of "business as usual," accept the losses and spin the story.  Essentially, he is again more concerned with the economic damage that may be done and the health of businesses than with the potential loss of life and health.  In his daily presser, he said the "reopening of American" is coming very soon.  He also said he would soon implement a middle-ground approach of quarantining and testing some areas and groups while getting others back to business.  There was no mention of the possibility that a "partial cure" may be worse in the long run, with a relapse shutting-down the country again.  Regardless of the choice made, some will be unhappy. However, whether you trust health experts or this President, the gap in approach between the two does lead to uncertainty.  This is also true to comparisons with other countries that have (or are) locking-down for longer periods.

In other news from the day, there appeared to be no real glitches in the first-ever day of trading with no humans on the trading floor (entirely online).  BA also announced it is closing all operations for 2 weeks.  The SEC also warned traders on inside trading after last week's story about senators. Finally, the President also announced measures to prohibit hoarding, price gouging, and blocking some fake remedy sales.
The global headline virus numbers continue to climb fast, now just under 392,148 confirmed cases and 17,138 deaths.  In Asia, several countries are reintroducing travel stoppages to head off a second wave of infections.  In the UK, Prime Minister Johnson ordered his nation to stay at home for the next three weeks.  This measure is in addition to Sunday evening's 12-week quarantine for anyone at risk.  They are also, following Germany in prohibiting any gathering larger than 2 people.  Finally, the IOC has now postponed the summer Olympics, although the length of the delay is still being negotiated with Japan.
In the US, totals are up to 46,168 cases and 582 deaths.  After the close, the CDC reported that the virus remains alive on the Princess cruise ship after passengers and crew had left the ship.  Indiana and West Virginia ordering residents to stay at home, and Rhode Island postponing their Primary election.

Overnight, Asian markets rallied hard on a US bailout plan passing and pumping up global economies.  In Europe as every bourse across the region is also up very strongly so far today.  In the US, futures went limit up on hope for a rescue plan.  As of 7:45 am, the futures were pointing to a huge gap up of between 4.25% and 4.6%. 
Major economic news on Tuesday is limited to Mar. Mfg. PMI and Mar. Service PMI (both at 9:45 am) and Feb New Home Sales (10 am).  However, influential voting FOMC Member James Bullard also speaks mid-morning (important because over the weekend he told Bloomberg he expected the US to hit 30% unemployment).  Major Earnings are limited to INFO before the open and NKE after the close. 
With more "stay a home" orders, company closures, and bad economic data coming, there are a ton of bad headlines still ahead.  However, it is also extremely likely there will be a plan of some sort passed soon.  So, markets remain very gappy and erratic and there is no reason to think that will stop.  Remember, you don't have to pick the absolute bottom to make a bundle on the rebound.  So, use this downtime to really learn, refine your trading plans, and improve your processes.  Wait for trades to come to you.  For now, continue to either be very fast (day trade), very slow (long-term holds) or just wait.
Ed
Sorry, but due to extreme volatility there are no Trade Ideas for today. Trade smart, take profits along the way and trade your plan. Also, don't forget to check for upcoming earnings. Finally, remember that the stocks/etfs we mention and talk about in the trading room are not recommendations to buy or sell.

🎯 Mike Probst: Rick, Got CTL off the scanner today. Already up 30%. Love it.
🎯 Dick Carp: the scanner paid for the year with HES-thank you
🎯 Arnoldo Bolanos: LTA scanner really works $$, thanks Ed.
🎯 Bob S: LTA is incredible…. I use it … would not trade without it
🎯 Malcolm .: Posted in room 2, @Rick… I used the LTA Scanner to go through hundreds of stocks this weekend and picked out three to trade: PYPL, TGT, and ZS. Quality patterns and with my trading, up 24%, 7% and 12%…. this program is gold.
🎯 Friday 6/21/19 (10:09 am) Aaron B: Today, my account is at +190% since January. Thanks, RWO HRC Flash Malcolm Thomas Steve Ed Bob S Bob C Mike P and everyone that contributes every day. I love our job.
Hit and Run Candlesticks / Road To Wealth Youtube videos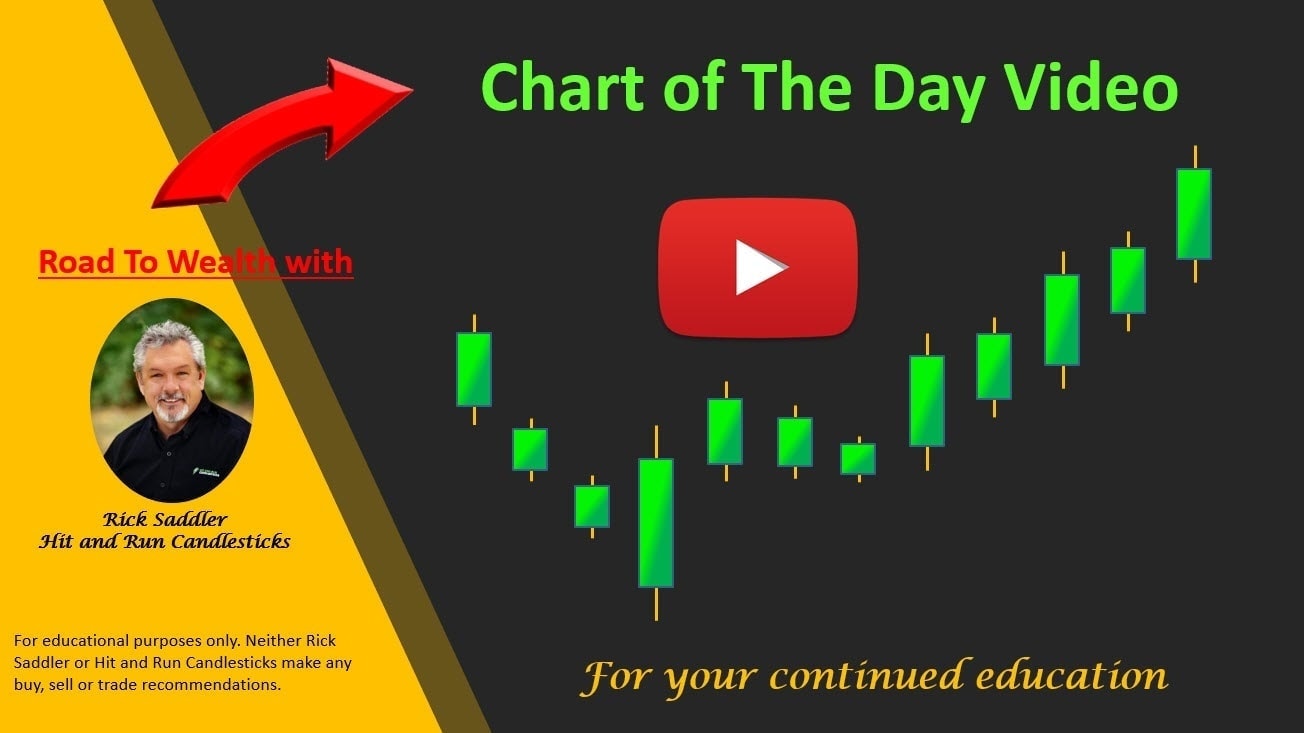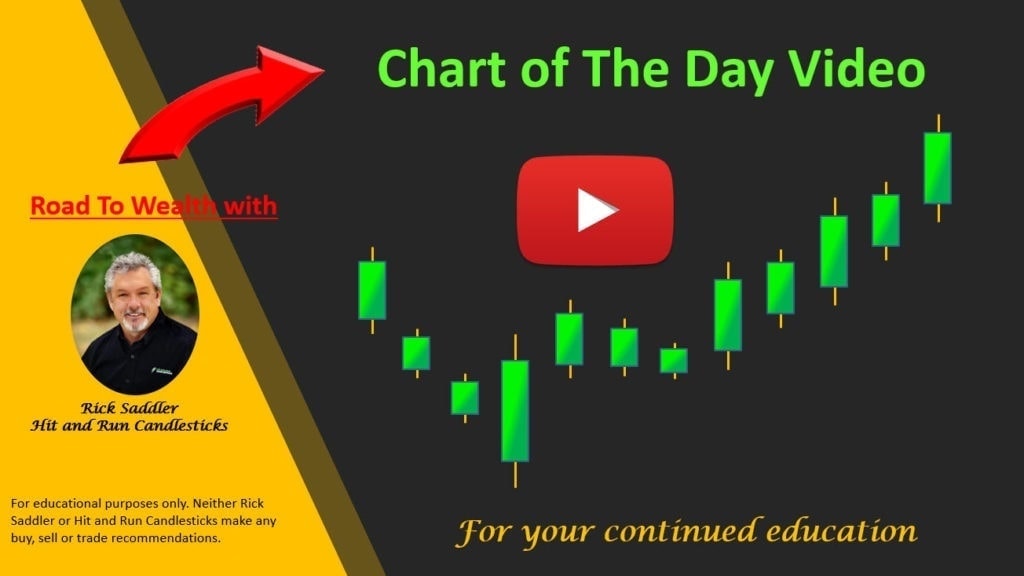 Disclosure: We do not act on all trades we mention, and not all mentions acted on the day of the mention. All trades we mention are for your consideration only.




Free YouTube Education • Subscription Plans • Private 2-Hour Coaching
DISCLAIMER: Investing / Trading involves significant financial risk and is not suitable for everyone. No communication from Hit and Run Candlesticks Inc, its affiliates or representatives is not financial or trading advice. All information provided by Hit and Run Candlesticks Inc, its affiliates and representatives are intended for educational purposes only. You are advised to test any new trading approach before implementing it. Past performance does not guarantee future results. Terms of Service