Markets gapped down three to six-tenths of a percent on Friday, following Europe, and reacting negatively to China's website statements about cryptocurrencies.  However, once traders remembered this was nothing new, stocks recovered and then ground sideways until a rally the last two hours of the day.  Profit-taking the last 10 minutes pulled us down off the highs.  This left us with strong white candles that had small upper wicks in all 3 major indices.  On the day, SPY gained 0.18%, DIA gained 0.10%, and QQQ gained 0.10%.  For the week, all of Monday's ugly gap down has been recovered.  The VXX ended the day at 24.57 and T2122 fell back to 59.09 (mid-range). 10-year bond yields continued their climb, reflecting the Fed news that bond purchases will soon begin to be tapered.  Finally, Oil (WTI) rose another percent to $73.98/barrel.
After weekend committee actions Saturday, this promises to be a big week on several fronts related to US Government domestic spending.  House Speaker Pelosi says she expects the $1 trillion bipartisan Infrastructure bill to pass this week (possibly as soon as today).  The $3.5 trillion Budget Reconciliation bill is also headed for debate and a vote in the House.  Whether it passes (avoiding a government shutdown on Friday) is entirely in Democratic hands since the Speaker and Senate Majority Leader have gone the one-party route.  An increase in the debt ceiling (which would avoid a default on US debt sometime in early October) is also coupled to the reconciliation bill. As of Sunday, Pelosi said it was self-evident that the size of the bill will drop to appease moderate Democrats. 
Over the weekend, the UK suffered widespread fuel shortages.  Among the fuel outages was BP, who said "more than 30% of its 1,200 stations have run out of fuel" as of Sunday. RDS.A and XOM are both reported similar situations.  This "out of fuel" situation resulted from a large-scale driver shortage among the major fuel retailers, which led to panic buying among the public across the country.  On Saturday, the UK government issued 5,000 work visas to allow drivers to come in from Europe.  However, the main UK trucking industry group claims the country is in desperate need of 20 times that number of drivers.

In an interesting twist in the cryptocurrency markets, following Beijing's Central Bank declaration of all crypto transactions being illegal, Huobi and Binance (two of the largest crypto exchanges) have fallen in line with the declaration.  Neither will accept new account registrations from Chinese mobile phone numbers and both plan to close existing Chinese-owned accounts in a phased manner over Q4.  It is unclear, exactly why these non-Chinese companies would follow Chinese rules.  However, this sets the precedent that would effectively end the crypto ideal of a currency not regulated and controlled by governments.
Overnight, Asian markets were mixed on generally modest moves with an outlier to the upside in Singapore (+1.27%).  Japan (-0.03%), Hong Kong (+0.07%), and Shenzhen (-0.09%) were flat with Shanghai (-0.84%) down and Taiwan (+0.31%) higher.  In Europe, markets are also mixed but lean to the green side following German elections on Sunday (apparently shifting slightly to the left).  The FTSE (unchanged), DAX (+0.33%), and CAC (+0.24%) are typical (with the outlier of Denmark (-1.35%) at mid-day.  As of 7:30 am, US Futures are pointing toward a mixed open that leans to the red side.  The DIA is implying a +0.17% open, the SPY implying a -0.10% open, and the QQQ implying a -0.49% open at this hour.  The Dollar is up and 10-year bond yields have jumped to 1.489% with Oil (WTI) topping $75/barrel in early trading.
The major economic news scheduled for release on Monday is limited to August Durable Good Orders (8:30 am) and 2 more Fed speakers (Williams at both 9 am and noon, and Brainard at 12:15 pm).  There are no earnings reports scheduled for before the open.  However, after the close CNXC reports. 

As we start the last week (four days) of the month and Q3, stocks are looking to continue the most recent rally, which followed last week's big Monday Evergrande scare. Beware of more volatility and the potential for rotation this week as window-dressing comes into effect. We also have many Fed speakers this week, including Fed Chair Powell's Congressional testimony. In early Monday stock news, GOOG announced it will slash the commissions it charges on its cloud marketplace from 20% to 3%. This may be a response to the recent AAPL App Store court ruling.
Manage your existing trades before you chase any new ones. Focus on the process and on managing the things you can control. Don't worry about the things you can't control. Remember that it's discipline and good trading rules that separate trading success from failure over the long run. Above all, consistently take profits when you have them. A good trader refuses to let greed turn their winners into losers. Finally, it is Friday, so consider how you want your account sitting Monday morning, and don't forget to pay yourself.
Ed
Swing Trade Ideas for your consideration and watchlist: No trade ideas today. You can find Rick's review of tickers on his YouTube Channel here. Trade your plan, take profits along the way, and smart. Also, remember to check for impending earnings reports. Finally, remember that any tickers we mention and talk about in the trading room are not recommendations to buy or sell.

🎯 Mike Probst: Rick, Got CTL off the scanner today. Already up 30%. Love it.
🎯 Dick Carp: the scanner paid for the year with HES-thank you
🎯 Arnoldo Bolanos: LTA scanner really works $$, thanks Ed.
🎯 Bob S: LTA is incredible…. I use it … would not trade without it
🎯 Malcolm .: Posted in room 2, @Rick... I used the LTA Scanner to go through hundreds of stocks this weekend and picked out three to trade: PYPL, TGT, and ZS. Quality patterns and with my trading, up 24%, 7% and 12%.... this program is gold.
🎯 Friday 6/21/19 (10:09 am) Aaron B: Today, my account is at +190% since January. Thanks, RWO HRC Flash Malcolm Thomas Steve Ed Bob S Bob C Mike P and everyone that contributes every day. I love our job.
Hit and Run Candlesticks / Road To Wealth Youtube videos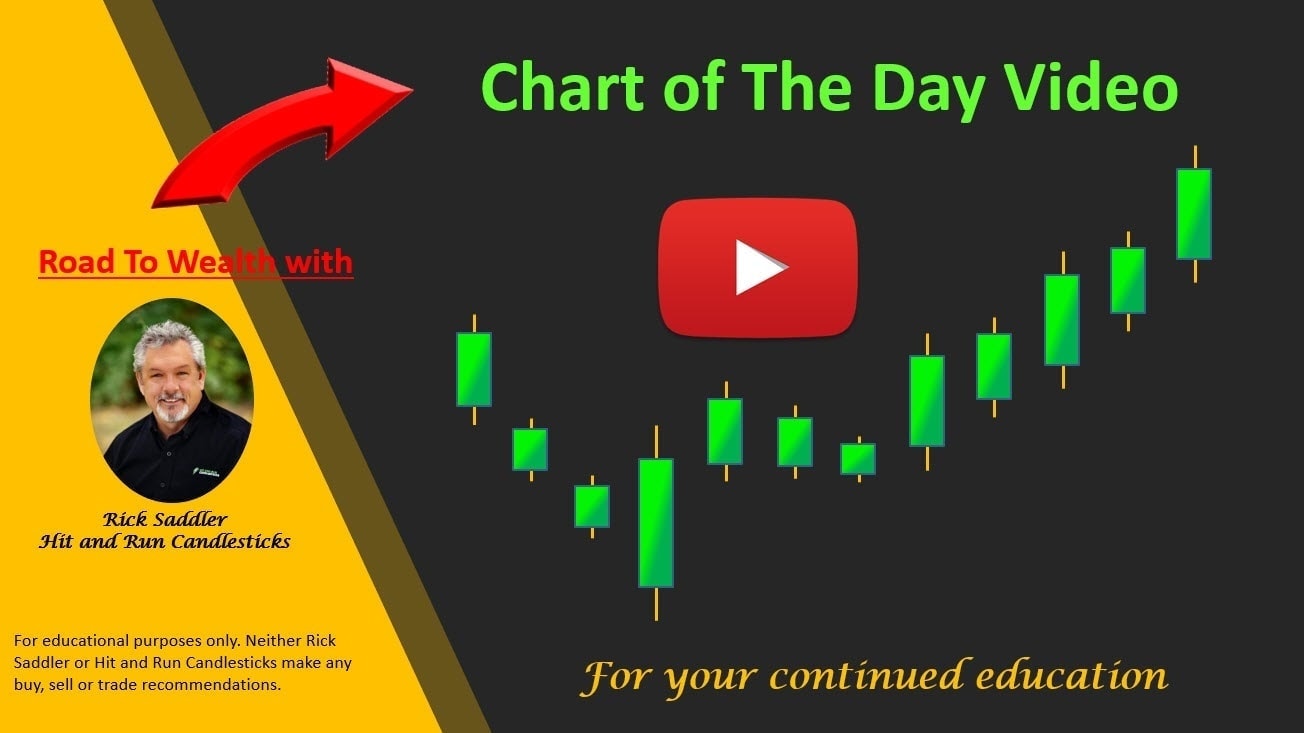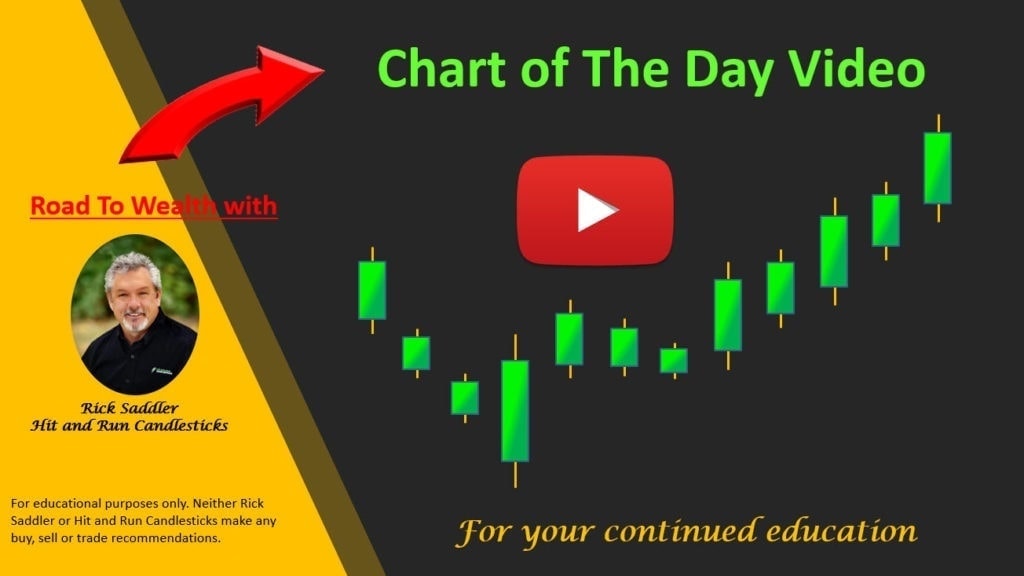 Disclosure: We do not act on all trades we mention, and not all mentions acted on the day of the mention. All trades we mention are for your consideration only.




Free YouTube Education • Subscription Plans • Private 2-Hour Coaching
DISCLAIMER: Investing / Trading involves significant financial risk and is not suitable for everyone. No communication from Hit and Run Candlesticks Inc, its affiliates or representatives is not financial or trading advice. All information provided by Hit and Run Candlesticks Inc, its affiliates and representatives are intended for educational purposes only. You are advised to test any new trading approach before implementing it. Past performance does not guarantee future results. Terms of Service