Gaps and volatility were the hallmarks of the week and Friday was no exception.   A 3.2% gap lower at the open was followed several swings that also amounted to a 3% intraday range for the day.  After this rollercoaster ride, stocks closed near the highs of the day.  However, the SPY still closed down 1.65%, the DIA down 1.00%, and the QQQ down 1.69%.  The VXX closed up almost 12% to finish at 29.82.
For the week, a very vide-ranging Doji was seen across indices with the SPY actually up 0.41%, the DIA up 1.69%, and the QQQ up 1.08%.  So, although it certainly didn't feel like it, it was a green week.  The 10-year bond fell below 0.70% yield during the week and closed the week at a record-low close of 0.764%.  Crude oil was also down 8% on the week as the hope of supply-side intervention from Monday faded. 
As a result of Russia not cooperating on production cuts, Saudi Arabia has announced that it will hike its own output and UAE, as well as other OPEC members, are expected to follow suit.  With prices already down 30% on the year, and countries seeming to shift to a "market share grabbing strategy" CNBC reports that some analysts are predicting $20 oil is coming this Spring.  That would have major geopolitical impacts as well as huge implications for oil companies and especially US shale exploration and production names.

Obviously, coronavirus continues to dominate the news, markets, politics, and daily life pretty much around the globe.  Over the weekend, the headline virus numbers have risen to over 111,230 confirmed cases and 3,900 deaths globally.  In the US, 33 states have confirmed infections of the virus for a total of 565 cases and 22 deaths (numbers that more than doubled over the weekend).  However, these numbers will climb as testing kits are just now starting to become available more broadly. The most impacted states remain Washington, New York, and California. 
On Sunday, the head of the NIAID (HHS infectious disease dept.) said that "social distancing" needs to be prevalent in the US for at least the next 3 months.  However, he doesn't feel strict quarantining as done in Wuhan would be publicly acceptable in the US.  He also reiterated that it will take at least 12-18 months before any vaccine is ready for distribution.  Finally, he said that overall, his sense of the US virus situation is not encouraging.
In the US markets, at this point traders have priced-in (65% probability) another three-quarter of a percent interest rate cut by on or before March 18th.  If this did happen, it would take US interest rates to 0.25% and would mean we have seen a 1.25% rate cut in less than a month.  On Sunday night, the 10-yr Bond yield fell below half a percent to 0.34% at one point.  This was about the time that S&P Futures temporarily stopped trading because they had reached the 5% Limit Down rule level. 

Overnight, Oil prices plummeted, taking credit markets and then Asian stocks with them.  Markets were down over 5% in Japan and almost 7% in Australia for example.  Europe is also very deep in the red, down about 6-7% across the board so far today.  As of 7:30 am, U.S. futures are pointing to a gap lower of over 5% as of now.  There is no major economic news scheduled for Monday.  There are also no major earnings on tap for the day. 
Expect gaps, heavy volatility and circuit breakers today as uncertainty and human emotions still reign in the market.  Do you really need have an edge trading in that environment? Remember, cash is a valid position and the loss of a day, week or even a month of trading is a small price to pay to avoid being whipsawed to death.  Trading is a business, and consistent, effective trading is the goal.  Don't chase.  Don't trade on emotions.  Don't think you can predict turns.
Ed
Sorry, no Trade Ideas for your watchlist and consideration today. Markets are simply too volatile. Trade smart, take profits along the way and trade your plan. Also, don't forget to check for upcoming earnings. Finally, remember that the stocks/etfs we mention and talk about in the trading room are not recommendations to buy or sell.

🎯 Mike Probst: Rick, Got CTL off the scanner today. Already up 30%. Love it.
🎯 Dick Carp: the scanner paid for the year with HES-thank you
🎯 Arnoldo Bolanos: LTA scanner really works $$, thanks Ed.
🎯 Bob S: LTA is incredible…. I use it … would not trade without it
🎯 Malcolm .: Posted in room 2, @Rick… I used the LTA Scanner to go through hundreds of stocks this weekend and picked out three to trade: PYPL, TGT, and ZS. Quality patterns and with my trading, up 24%, 7% and 12%…. this program is gold.
🎯 Friday 6/21/19 (10:09 am) Aaron B: Today, my account is at +190% since January. Thanks, RWO HRC Flash Malcolm Thomas Steve Ed Bob S Bob C Mike P and everyone that contributes every day. I love our job.
Hit and Run Candlesticks / Road To Wealth Youtube videos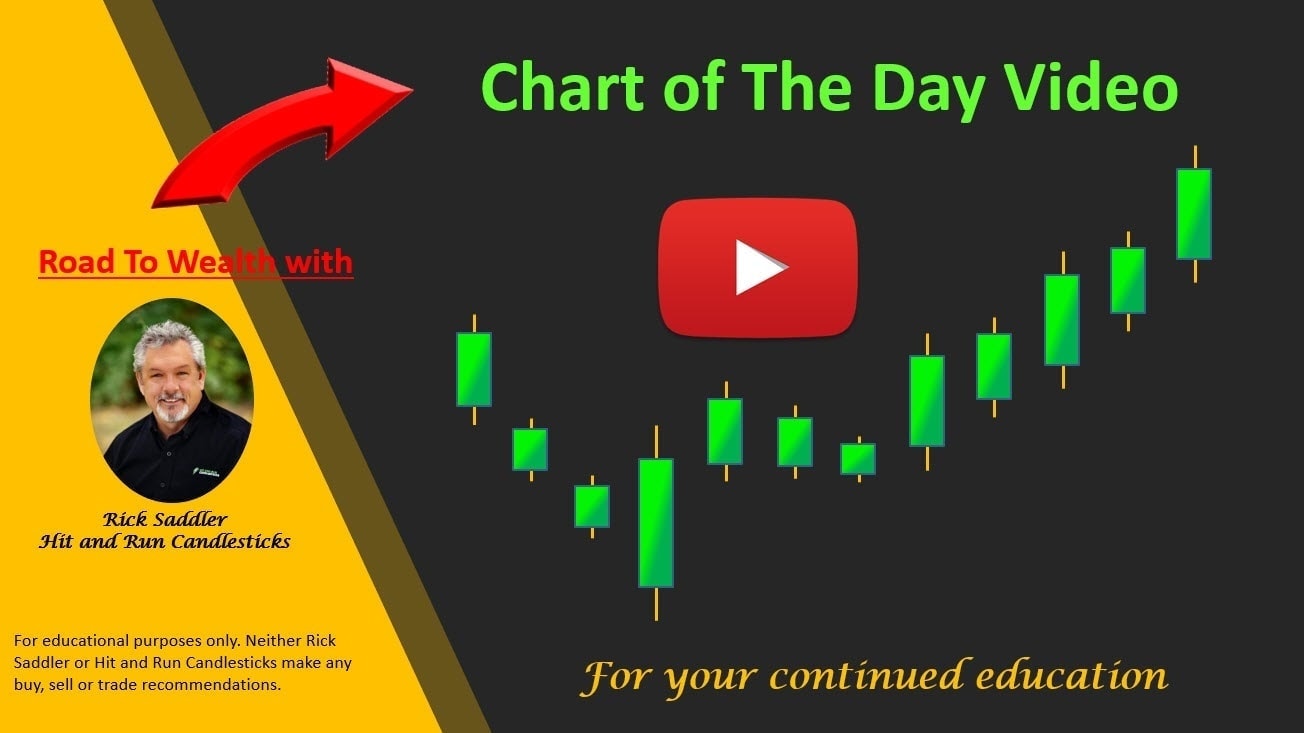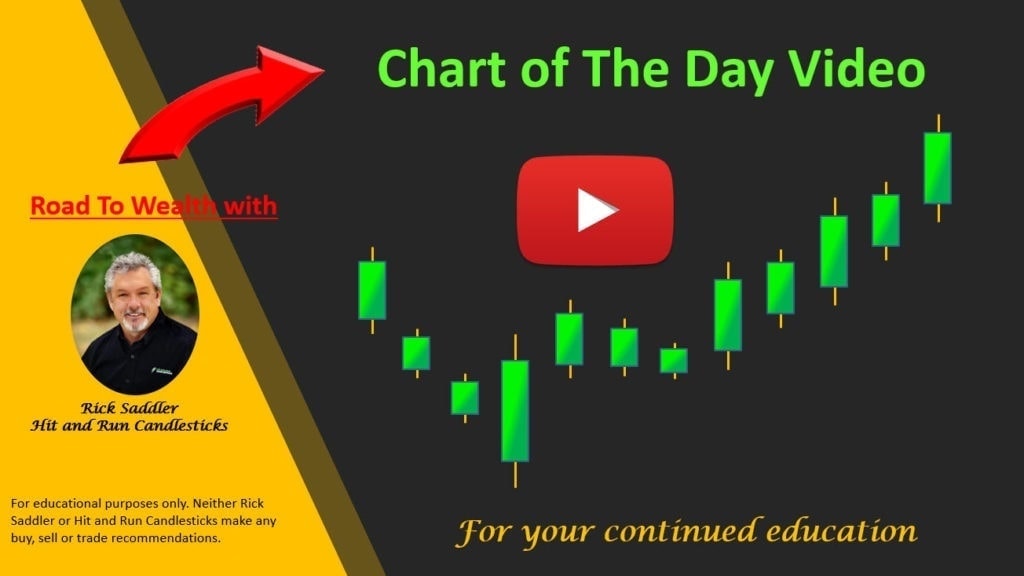 Disclosure: We do not act on all trades we mention, and not all mentions acted on the day of the mention. All trades we mention are for your consideration only.




Free YouTube Education • Subscription Plans • Private 2-Hour Coaching
DISCLAIMER: Investing / Trading involves significant financial risk and is not suitable for everyone. No communication from Hit and Run Candlesticks Inc, its affiliates or representatives is not financial or trading advice. All information provided by Hit and Run Candlesticks Inc, its affiliates and representatives are intended for educational purposes only. You are advised to test any new trading approach before implementing it. Past performance does not guarantee future results. Terms of Service