Friday was another head fake day in the downtrend.  After a gap up of about 1%, the rollercoaster began.  Selloffs led to rallies, which led to ever more selloffs.  With a 7% intraday range, we closed very near the lows.  As a result, the SPY lost 4.62%, the DIA lost 4.67%, and the QQQ lost 3.92%.  Interestingly, the VXX also lost 2.34% on the day to close at 60.55 and the 10-year bond yield also fell to 0.876%.  Meanwhile, Oil (WTI) got hammered again, down 8.88% to $23.61/barrel as in addition to the epidemic and price war, money continues to seek safety in dollars (making dollar-denominated items, worth less each day). This concluded the worst week on Wall Street since 2008.
During the day, the Treasury Dept. also pushed the Income Tax filing deadline out to July 15th.  Attorney General Barr also invited ethics probes into Senators (both parties) who sold and/or bought specific heavily-impacted stocks after coronavirus briefings in late January and early February. (Back when this was still a hoax.)  The Fed also expanded its operations into buying municipal bonds.  NY, IL, and CT also all joined CA in a state-wide in-home quarantine.
On the relief bill front, what started as a $1 Trillion bill, has doubled in size, but even so, it is likely to grow more.  For now, the stumbling block seems to be the emphasis of the aid package.  Democrats want the bill to concentrate on aid for hospitals and other healthcare as well as money for unemployed workers.  For their part, Republicans insist the bill focus on more tax cuts and grants/loans for companies.  (So, stereotypes are nicely still intact as Monday dawns.)

Over the weekend, many more countries have banned incoming travelers, more US states have locked-down with "Stay Home" quarantine measures, and the federal government failed to reach an agreement on a relief bill.  Meanwhile, the Fed is close to announcing a $4 Trillion infusion via asset purchases as they and Sec. Mnuchin held talks this weekend. The question now is what we will see out of DC? Ether we see some bi-partisan leadership or a new round of the "Blame Game."  It appears markets are depressed at the lack of leadership and fear the Blame Game as both global markets and US futures tanked when the Senate failed to pass a procedural vote on a relief bill.
The global headline virus numbers continue to climb fast, now just under 350,000 confirmed cases and 15,300 deaths.  In Asia, the very early stages of a second wave have started in places like Australia, Thailand, Malaysia, and South Korea.   In Europe, Germany has now banned any gathering over 2 people. The UK has also quarantined anyone who is at-risk for the next 12 weeks.  In addition, Spain has extended its lock-down through Mid-April.  Meanwhile, Italy has banned domestic travel and deployed the military to enforce the restrictions.
In the US, cases almost tripled since Friday morning as testing ramped (but then was almost immediately greatly restricted, to rare cases where a positive result would change the treatment plan, in places like Los Angeles and New York City).  Regardless, the totals are now 35,070 cases and 458 deaths. 

Overnight, Asian markets were down hard again everywhere except Japan, which posted a 2% rebound.  There isn't even that single green shoot in Europe as every bourse across the region is down 3-4% so far today.  In the US, futures were volatile again overnight, but went limit-up on the NASDAQ at one point.  As of 7:45 am, the futures were pointing to a gap down of between 2.5% and 3.5%. 
There is no major economic news on Monday.  There are also no major earnings announcements scheduled.  However, the Fed announcement will drop some time.  Also, some industry/business leaders have started calling for reduced restrictions on workers who are less at risk.  Apparently, they do not understand (or care) about lower-risk categories of people being carriers for virus distribution.
Markets remain very gappy and erratic.  It is true we are down a very long way and got here historically fast.  Some bottom-pickers (who can stand the pain, like funds) are likely to start dipping in here.  However, retail traders cannot take the pain that is likely still to come.  With more "stay a home" orders coming into effect every day (midnight Monday in Ohio), there are a hell of a lot of bad headlines still ahead. I'll say it again, this is not a Swing Trading market.  You don't have to pick the absolute bottom to make a bundle on the rebound.  So, use this downtime to really learn, refine your trading plans, and improve your processes.  Wait for trades to come to you.  For now, continue to either be very fast (day trade), very slow (long-term holds) or just wait.
Ed
Sorry, but due to extreme volatility there are no Trade Ideas for today. Trade smart, take profits along the way and trade your plan. Also, don't forget to check for upcoming earnings. Finally, remember that the stocks/etfs we mention and talk about in the trading room are not recommendations to buy or sell.

🎯 Mike Probst: Rick, Got CTL off the scanner today. Already up 30%. Love it.
🎯 Dick Carp: the scanner paid for the year with HES-thank you
🎯 Arnoldo Bolanos: LTA scanner really works $$, thanks Ed.
🎯 Bob S: LTA is incredible…. I use it … would not trade without it
🎯 Malcolm .: Posted in room 2, @Rick… I used the LTA Scanner to go through hundreds of stocks this weekend and picked out three to trade: PYPL, TGT, and ZS. Quality patterns and with my trading, up 24%, 7% and 12%…. this program is gold.
🎯 Friday 6/21/19 (10:09 am) Aaron B: Today, my account is at +190% since January. Thanks, RWO HRC Flash Malcolm Thomas Steve Ed Bob S Bob C Mike P and everyone that contributes every day. I love our job.
Hit and Run Candlesticks / Road To Wealth Youtube videos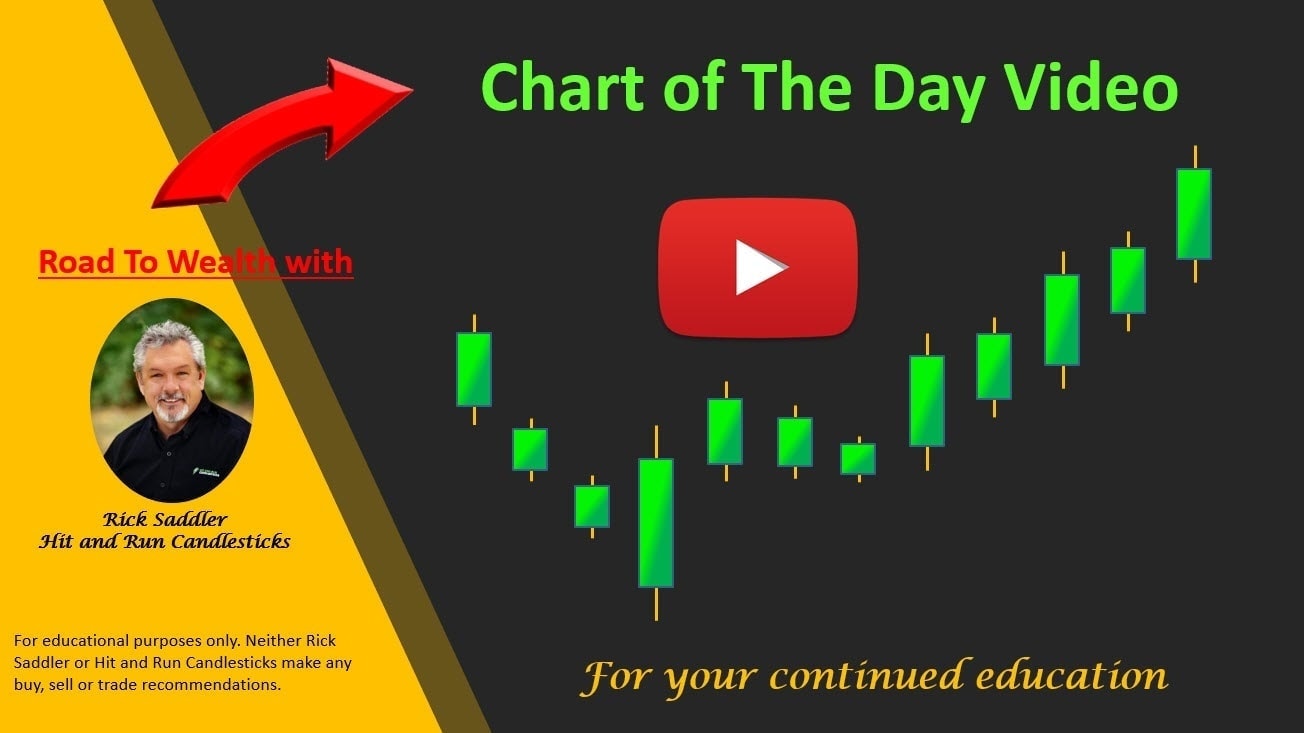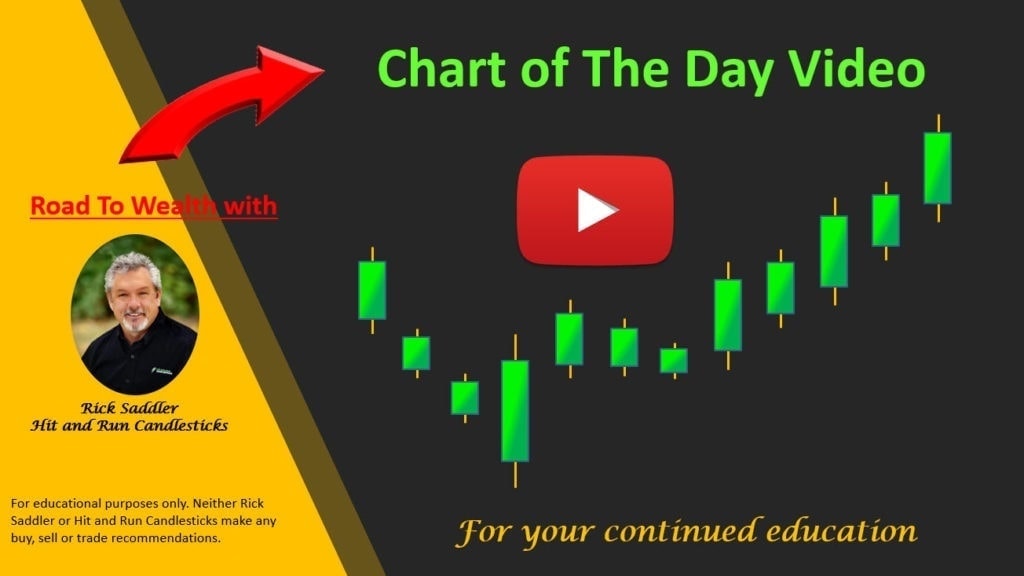 Disclosure: We do not act on all trades we mention, and not all mentions acted on the day of the mention. All trades we mention are for your consideration only.




Free YouTube Education • Subscription Plans • Private 2-Hour Coaching
DISCLAIMER: Investing / Trading involves significant financial risk and is not suitable for everyone. No communication from Hit and Run Candlesticks Inc, its affiliates or representatives is not financial or trading advice. All information provided by Hit and Run Candlesticks Inc, its affiliates and representatives are intended for educational purposes only. You are advised to test any new trading approach before implementing it. Past performance does not guarantee future results. Terms of Service