💲 BA is causing pressure on the pre-market. Yesterday we sold our SPY puts for a nice profit, turned around and bought the IWM puts. We also added to our X trade. DIS is still holding our trade pattern. The CSCO trade is consolidating within our trade pattern. KSS is still trying to pound out a bottom, while TGT is still testing for footing. PFE is choppy and hard to manage, might have to let it go if the stinker doesn't attract buyers. These are a few stocks we are actively trading and happy to share them with you.
Have good trading day - Rick
Pre-Market Thoughts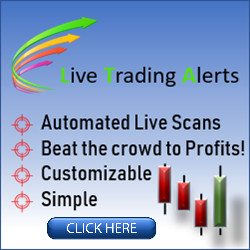 BA is causing a bit of a stir in the market this morning, and the G20 is kicking off. No doubt we will get reports all day long about the Trump and XI trying to hammer out a deal which will drive the market crazy. The SPY closed at yet another lower low yesterday suggesting the buyers are not playing the game. At this point, the SPY might be looking at the 50-SMA as a place to relax. The VXX really went nowhere yesterday except it did hold the reversal it is trying to build. The VXX price has held over $26.70 for two days now, "concerning."  In my humble opinion, trading the market this week and for the next 20 days is like walking through your back yard….and you have nine dogs.
Friday 6/21/19 (10:09 am) Aaron B: Today, my account is at +190% since January. Thanks, RWO HRC Flash Malcolm Thomas Steve Ed Bob S Bob C Mike P and everyone that contributes every day. I love our job.
Trade Ideas
For your consideration: XLNX has turned back up and has constructed a bottom. Currently testing the 50-SMA off a Run and a pullback. XLNX has also broken out of the T-Bands. Bullish over $114.00 with a (QEP) Quality Entry Pattern)
The LTA Alert Scanner and TC2000 are my tools of choice WHY? Because they work!.
Rick and the HRC Members kick off the trading room starting at 9:10 Eastern We review the market, and today's trade ideas. LB, XLNX, AAOI, MPC, AKS, SPWR, OSTK
Disclosure: We do not act on all trades we mention, and not all mentions acted on the day of the mention. All trades we mention are for your consideration only.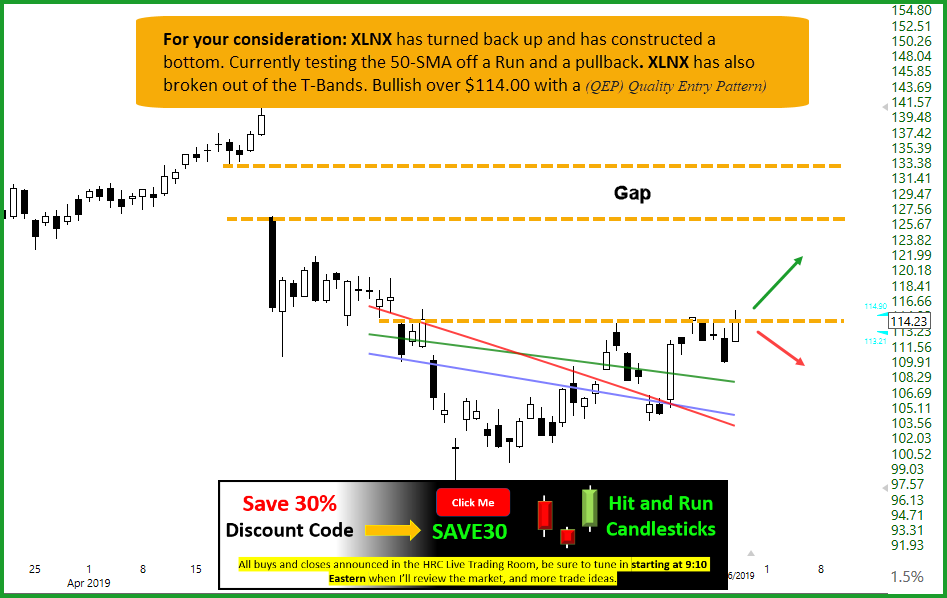 ✅ A Traders Edge In All Markets
The LTA Scanner can filter out charts that are trending, up or down and alert on charts that have Candlestick signals and patterns, western patterns and when indicators, such as MACD, Stochastics, RSI or Bollinger Bands have crossed or reaches the desired level. 😎 One of my favorites is the T-Line Band Scan. The right tools for the job.
We use The Worlds Best Trading Tools, TC2000 for charting, LTA-Live Trading Alerts for real-time price action, candle and candle patterns, and western patterns. The right tools for the right job.👍




Free YouTube Education • Subscription Plans • Private 2-Hour Coaching
DISCLAIMER: Investing / Trading involves significant financial risk and is not suitable for everyone. No communication from Hit and Run Candlesticks Inc, its affiliates or representatives is not financial or trading advice. All information provided by Hit and Run Candlesticks Inc, its affiliates and representatives are intended for educational purposes only. You are advised to test any new trading approach before implementing it. Past performance does not guarantee future results. Terms of Service