US markets followed the rest of the world lower on Monday.  The day started with a large gap lower and then volatility reigned as all three indices printed large-wick, indecisive candles.  The SPY ended down 3.32%, the DIA down 3.51% (1031 points), and the QQQ down 3.86%.  These losses caused the SPY and DIA to give up all their gains since the end of November.  In the process, all three indices also gave up some support levels, although the QQQ was able to hold on to its 50sma.  As you'd expect, the VXX spiked to 17.67 and the T2122 plummeted into oversold territory at 5.15.
Most voices among analysts and financial journalism are expecting this bearish move to continue.  It seems that all the bad news (especially the coronavirus) that the bulls have been ignoring has suddenly caught their attention.  As a result, a full flight to safety is on with Gold at levels it has not seen since 2013 and Bonds at all-time highs (extremely low yield).  With that said, any continued move lower does not have to happen Tuesday.  A dead-cat bounce is possible, if not probable, after a 3-4% single-day drop.
On the coronavirus front, the headline numbers are now 81,000 confirmed cases and more than 2,700 deaths.  As of Tuesday, in addition to China and South Korea (1,000 cases), now major portions of Northern Italy (300 cases) are under quarantine.  There has also been an expansion in cases in the middle east, with Iran, Kuwait, Egypt, Lebanon, and UAE all reporting cases.  In addition, after the close, MA said they are lowering their 2020 revenue forecasts 2-3% from the levels announced on its January 29 conference call.  UAL also withdrew its 2020 forecast, again citing the virus impacts.

Overnight, Asian markets were mixed, but Japan taking a major hit as the NIKKEI (-3.34% on Tuesday) was closed Monday for a holiday.  For the second straight day, Europe is bright red across the board at this point.  As of 7:45 am, U.S. futures are pointing toward a bounce-back Tuesday as all three major indices are looking at an open half to one percent higher.
The major economic news for Tuesday is limited to the Conf. Board Consumer Confidence (10 am) and a couple of FOMC speakers during the day.  In terms of major earnings reports, AEE, AMT, HD, and M all report before the open.  Meanwhile, CSGP, CRM, MATX, and PSA report after the close.
Once again, the bears had control yesterday.  That makes three days in a row, which was a first going all the way back to the end of November.  More companies are decrying the impact of the coronavirus on their operations or sales every day.  This means the bears are likely to maintain control, in general, at least until markets have repriced to reflect a large drop in earnings.  However, we know markets don't tend to move in straight lines for long.  So, expect more volatility, including up days in the downtrend.

Don't let your emotions get the better of you.  No revenge trading!  The market doesn't owe you a damn thing and chasing to get back to even fast is likely to see you buy just before another reversal lower.  Also, bear in mind that volatile markets mean traders need to be quick or hedged if they don't want to endure serious pain.  Believe me, I've been there and taken those beatings.
I know it's boring and you are tired of hearing us say it.  However, don't try to lead the chart. Follow the trend, listen to price action and trade consistently or Mr. Market will punish you.  Trading the same pattern over and over, taking profits for base hits and consistently moving your stops is how successful traders work…regardless of how boring you might think that sounds.  Keep reminding yourself, trading is a job/business.  It is not a lottery ticket.
Ed
Swing Trade ideas for your watchlist and consideration: BMY, TDOC, GDOT, BBY, PETS, DOV, RH, PRVB. Trade smart, take profits along the way and trade your plan. Also, don't forget to check for upcoming earnings. Finally, remember that the stocks/etfs we mention and talk about in the trading room are not recommendations to buy or sell.

🎯 Mike Probst: Rick, Got CTL off the scanner today. Already up 30%. Love it.
🎯 Dick Carp: the scanner paid for the year with HES-thank you
🎯 Arnoldo Bolanos: LTA scanner really works $$, thanks Ed.
🎯 Bob S: LTA is incredible…. I use it … would not trade without it
🎯 Malcolm .: Posted in room 2, @Rick… I used the LTA Scanner to go through hundreds of stocks this weekend and picked out three to trade: PYPL, TGT, and ZS. Quality patterns and with my trading, up 24%, 7% and 12%…. this program is gold.
🎯 Friday 6/21/19 (10:09 am) Aaron B: Today, my account is at +190% since January. Thanks, RWO HRC Flash Malcolm Thomas Steve Ed Bob S Bob C Mike P and everyone that contributes every day. I love our job.
Hit and Run Candlesticks / Road To Wealth Youtube videos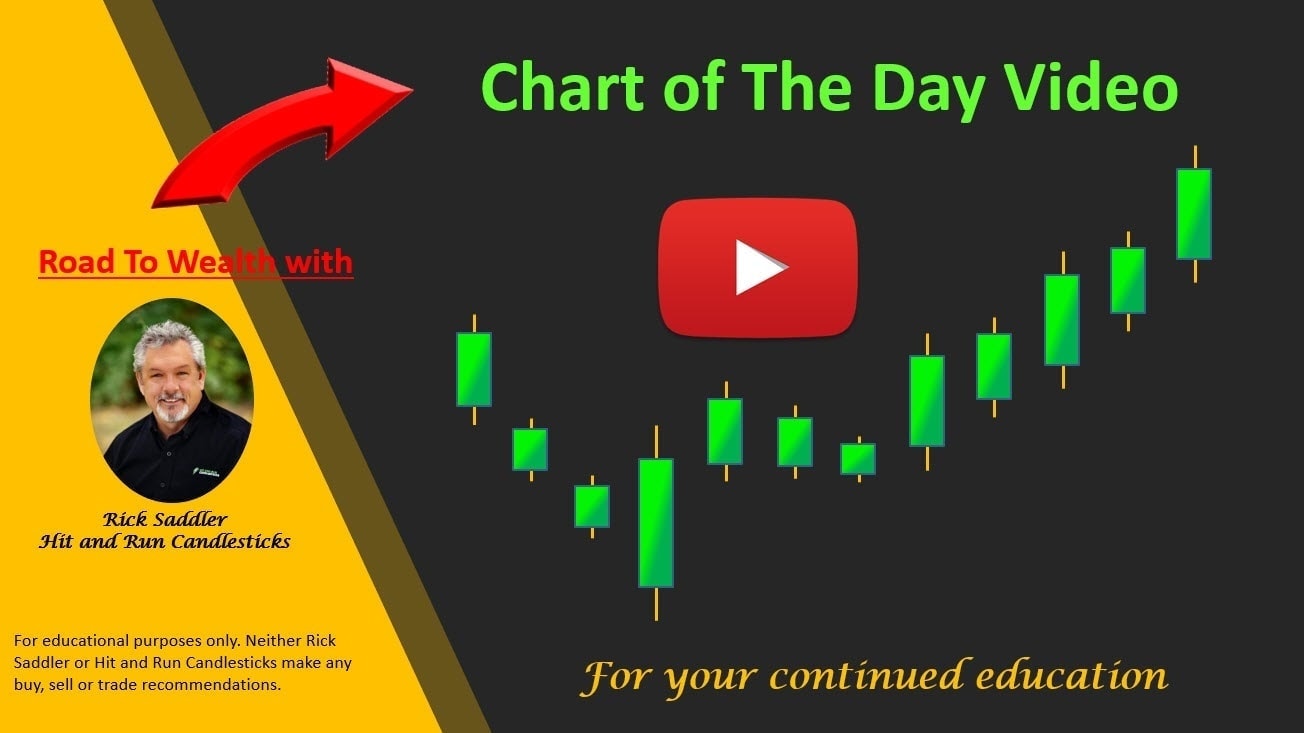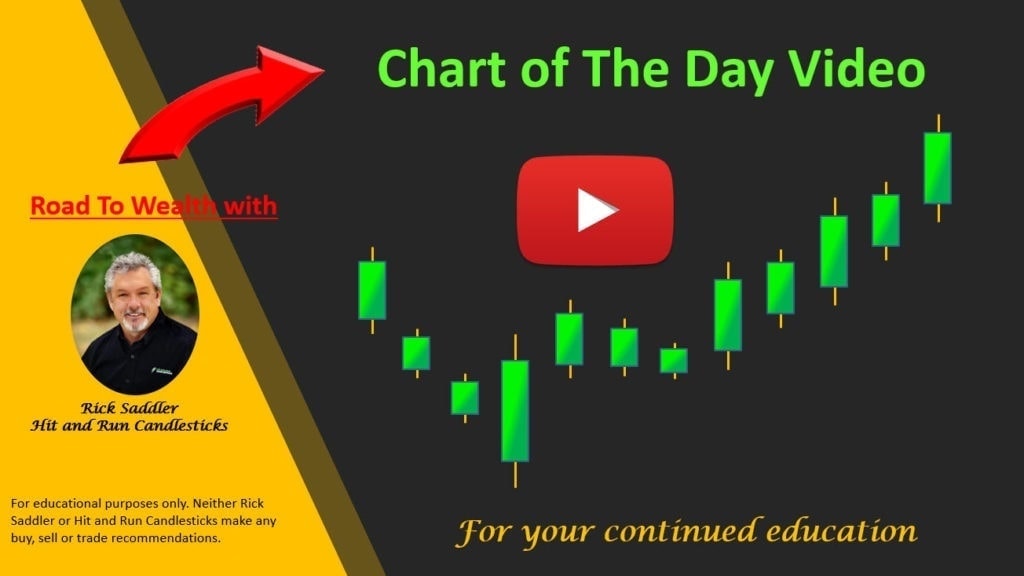 Disclosure: We do not act on all trades we mention, and not all mentions acted on the day of the mention. All trades we mention are for your consideration only.




Free YouTube Education • Subscription Plans • Private 2-Hour Coaching
DISCLAIMER: Investing / Trading involves significant financial risk and is not suitable for everyone. No communication from Hit and Run Candlesticks Inc, its affiliates or representatives is not financial or trading advice. All information provided by Hit and Run Candlesticks Inc, its affiliates and representatives are intended for educational purposes only. You are advised to test any new trading approach before implementing it. Past performance does not guarantee future results. Terms of Service