Armageddon seemed to be already priced into the market as the bulls absorbed a New Jobless Claims number 5-times the all-time record and still gapped higher with follow through the rest of the day.  This included a massive rally for the last 10 minutes.  As a result, the SPY closed up 5.84%, the DIA up 6.14%, and the QQQ up 5.27%.  This was the third consecutive up day for a total gain of 17% in the SPY, almost 21% in the DIA, and 12.5% in the QQQ. Technically, this takes us out of a Bear Market.
Speaker Pelosi said she expects the stimulus bill to pass the House by around noon Friday.  Minority Leader McCarthy echoed the same expectation.  In the daily briefing, President Trump explained he hadn't needed to invoke the Defense Production Act due to companies switching production on their own, although some states and cities will disagree that has been enough.  He also said that the US has done more testing than any other country.  Without knowing the true numbers out of China, this is likely true.  However, we did get a very late start and it is also true that as of Thursday, the US had tested 1 of every 780 people, while South Korea has tested 1 of every 150 of their people.  So, we still have a way to go to get near where we need to be, but the trend is encouraging.
In business news, after the close GM announced it would be extending North American plant shutdowns, without defining a specific restart date (the previous date was April 1).  This fell in line with what Ford had done a few hours earlier.  GM also temporarily cut the pay of 69,000 salaried workers by 20%.  Toyota also announced it will keep its North American plants close, but issued a tentative restart date of April 20.

The President announced that his folks are working on guidelines and methods for the next phase of the fight (after the re-Opening of America). This system will categorize every county in the US according to their perceived risk. Social Distancing and quarantine guidelines will be different for each category of county. The massive nationwide testing regime was not mentioned, but would almost certainly be needed for such a plan. He did mention that easing and the new guidelines will be accompanied by mass surveillance, but any such system would likely not be wide-spread enough for the entire country. So, this system would depend heavily on public compliance, self-discipline, and self-limiting of domestic (intra-county) travel. No mention was made, but presumably like the rest of the world, some type of enforcement will be required to isolate people in risky counties from the less-risky counties.
The global headline virus numbers continue to grow exponentially, now at 549,300 confirmed cases and 24,871 deaths.  China is closing its borders again, as some experts are saying they may be seeing a second wave starting. The UK, PM tests positive and is experiencing mild symptoms.  Meanwhile, the US has now become the epicenter of the virus (the most cases), with 85,749 confirmed infections and 1,304 deaths. 
Overnight, Asian markets were mixed, but mostly green.  In Europe, markets are red across the board, down heavily in the major bourses.  As of 7:45 am, the futures are pointing to a 3% gap down.

Major economic news on Friday is limited Feb. Core PCE and Feb. Personal Spending (both at 8:30 am) and Mar. Michigan Consumer Sentiment (10 am).  There are no major earnings on the day.
Again, markets remain very volatile.  Remember that even three days of massive rally do not make a recovery yet.  Don't try to predict price action here.  Wait for trades to come to you.  We still have no uptrend on the daily level.  For now, continue to either be very fast (day trade), very slow (long-term holds) or just wait.
Ed
Sorry, but due to extreme volatility there are no Trade Ideas for today. Trade smart, take profits along the way and trade your plan. Also, don't forget to check for upcoming earnings. Finally, remember that the stocks/etfs we mention and talk about in the trading room are not recommendations to buy or sell.

🎯 Mike Probst: Rick, Got CTL off the scanner today. Already up 30%. Love it.
🎯 Dick Carp: the scanner paid for the year with HES-thank you
🎯 Arnoldo Bolanos: LTA scanner really works $$, thanks Ed.
🎯 Bob S: LTA is incredible…. I use it … would not trade without it
🎯 Malcolm .: Posted in room 2, @Rick… I used the LTA Scanner to go through hundreds of stocks this weekend and picked out three to trade: PYPL, TGT, and ZS. Quality patterns and with my trading, up 24%, 7% and 12%…. this program is gold.
🎯 Friday 6/21/19 (10:09 am) Aaron B: Today, my account is at +190% since January. Thanks, RWO HRC Flash Malcolm Thomas Steve Ed Bob S Bob C Mike P and everyone that contributes every day. I love our job.
Hit and Run Candlesticks / Road To Wealth Youtube videos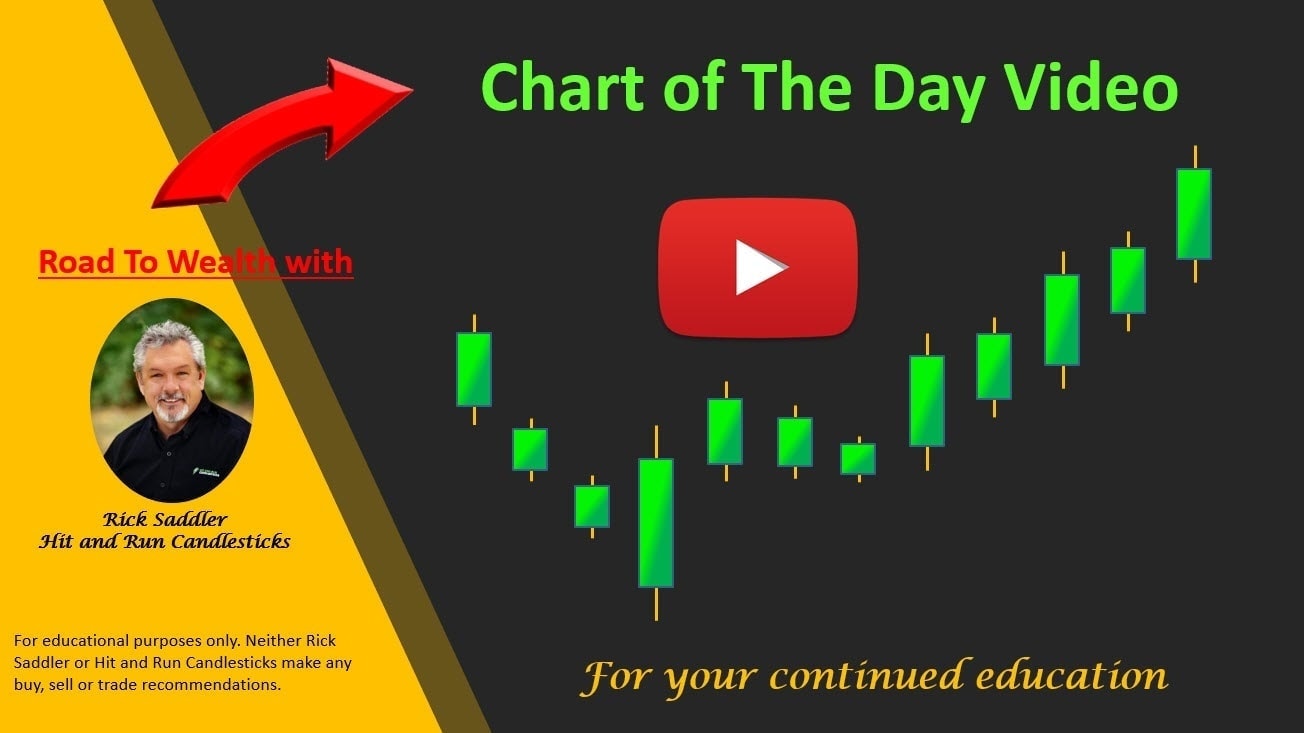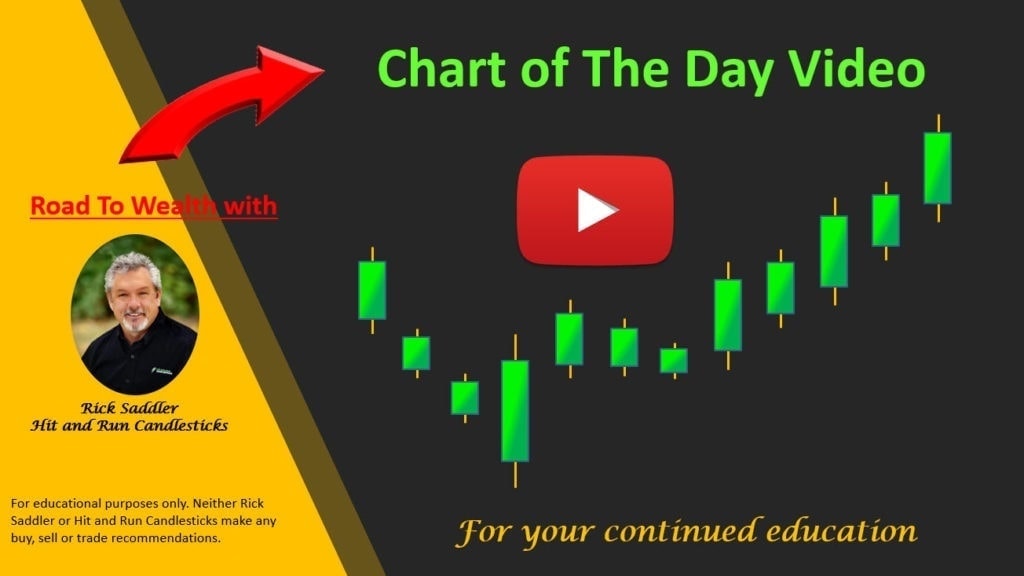 Disclosure: We do not act on all trades we mention, and not all mentions acted on the day of the mention. All trades we mention are for your consideration only.




Free YouTube Education • Subscription Plans • Private 2-Hour Coaching
DISCLAIMER: Investing / Trading involves significant financial risk and is not suitable for everyone. No communication from Hit and Run Candlesticks Inc, its affiliates or representatives is not financial or trading advice. All information provided by Hit and Run Candlesticks Inc, its affiliates and representatives are intended for educational purposes only. You are advised to test any new trading approach before implementing it. Past performance does not guarantee future results. Terms of Service