Wednesday was another roller-coaster for markets.  We got a gap higher on the follow-through on Tuesday's huge rally.  However, that was me with a severe selloff and then a big intraday rally on hope of a Senate deal.  After some grind sideways, the bottom fell out the last 15 minutes of the day as 4 Republican Senators (Lynsey Graham, Tim Scott, Ben Sasse, and Rick Scott) pushed to cut unemployment funding in the bill and Bernie Sanders threatened to hold it up if they did not drop their demands.  On the day, the SPY gained 1.50%, the DIA 2.62%, and the QQQ lost 0.74%.  Meanwhile, the VXX rose to 50.90 as 10-year bond yields fell to 0.837% and Oil (WTI) fell to $24.10/barrel.
The Senate passed the stimulus deal late last night after getting all the Senators in line.  Beyond that hassle, the House may be an even bigger hurdle.  If a single congressman of either party objects, the bill will have to go to debate, potential amendment and a roll-call vote in the House.  Unfortunately, some congressmen are threatening just that as this situation gives them a lot of leverage.  And even before the bill passes or is signed, many Governors (both parties) are already saying they will need more than this bill will deliver.  Gov. Hogan (MD – Rep.) who heads the National Governors Association said: "states and local governments will need to come back for more than this bill provides in the next round of stimulus."  So, once this passes, don't expect it to be the last dollars out of Washington on this crisis.
In the daily briefing, Sec. Mnuchin said the $2.2 Trillion stimulus package would keep the economy afloat for 3 months.  He also said some people could start to see the $1,200/ adult and $500/child payments in as little as 3 weeks (if they have direct deposit info on file with the IRS).  However, for others, it could take as long as 3 months if checks need to be cut and mailed.  Both those time periods fall in-line with what happened in 2001 and 2008. So, they sound believable.

The global headline virus numbers continue to grow exponentially, now at 487,050 confirmed cases and 22,025 deaths.  Meanwhile, in the US, totals are up to 68,581 cases and 1,036 deaths.  Hospitals in New York are already beginning to be overwhelmed by patients and supplies of PPE (masks, gloves, and gowns) have been exhausted despite federal help, donations, and large increases in production. In addition, Dr. Fauci (NIH) told Americans to prepare for a second wave after this one is weathered. 
Overnight, Asian markets in the red again.  Japan gave up 4.5% of its big gains from the prior 2 days.  In Europe, markets are also in the red, down about 2% across the board so far today.  As of 7:30 am, the futures are down as well, but range between down 1% (DOD and S&P) and half a percent (NASDAQ).
Major economic news on Thursday is headlined by the Initial Jobless Claims (8:30 am), which is expected to be the largest in history by a long shot.  Estimates range from 1 million to 4 million new claims, but the consensus is 1.5 million.  We also get Q4 GDP and Feb Trade Balance (both at 8:30 am), but these will be after-thoughts to the Jobless Claims.  The only major earnings of note is LULU after the close.

Even with over $6 Trillion in stimulus coming from the Fed and now Congress, don't think we are out of the woods yet.  A ton of bad headlines still lie ahead.  (For example, don't think the Jobless Number this week will end up being the worst.) However, it is also likely that when the latest relief bill is, the bulls may latch onto this news and run. 
Again, markets remain very volatile.  This is not a casual trader's market. Don't try to predict price action here.  Sit on your hands if you have to in order to keep from trading.  Use this downtime to get your list of tickers ready.  Get some education, refine your trading plans, and improve your trading process.  Then wait for trades to come to you.  We still have no uptrend on the daily level.  For now, continue to either be very fast (day trade), very slow (long-term holds) or just wait.
Ed
Sorry, but due to extreme volatility there are no Trade Ideas for today. Trade smart, take profits along the way and trade your plan. Also, don't forget to check for upcoming earnings. Finally, remember that the stocks/etfs we mention and talk about in the trading room are not recommendations to buy or sell.

🎯 Mike Probst: Rick, Got CTL off the scanner today. Already up 30%. Love it.
🎯 Dick Carp: the scanner paid for the year with HES-thank you
🎯 Arnoldo Bolanos: LTA scanner really works $$, thanks Ed.
🎯 Bob S: LTA is incredible…. I use it … would not trade without it
🎯 Malcolm .: Posted in room 2, @Rick… I used the LTA Scanner to go through hundreds of stocks this weekend and picked out three to trade: PYPL, TGT, and ZS. Quality patterns and with my trading, up 24%, 7% and 12%…. this program is gold.
🎯 Friday 6/21/19 (10:09 am) Aaron B: Today, my account is at +190% since January. Thanks, RWO HRC Flash Malcolm Thomas Steve Ed Bob S Bob C Mike P and everyone that contributes every day. I love our job.
Hit and Run Candlesticks / Road To Wealth Youtube videos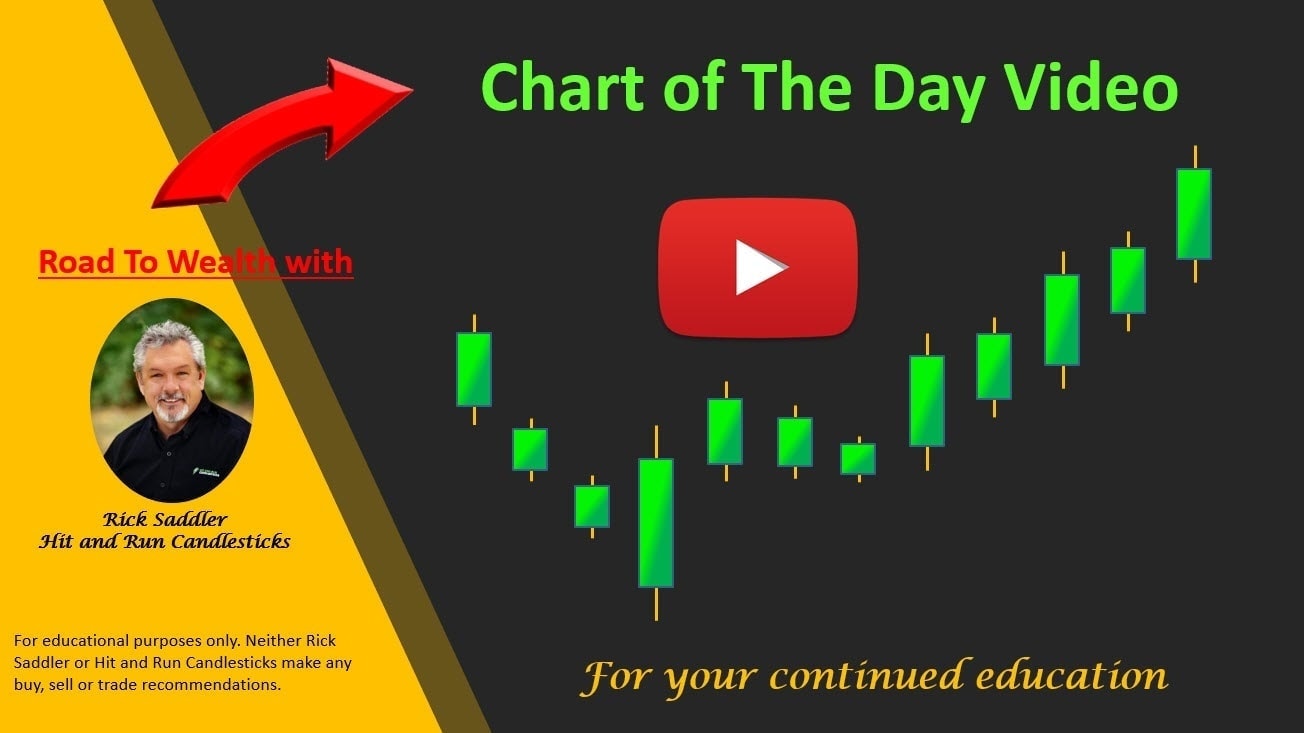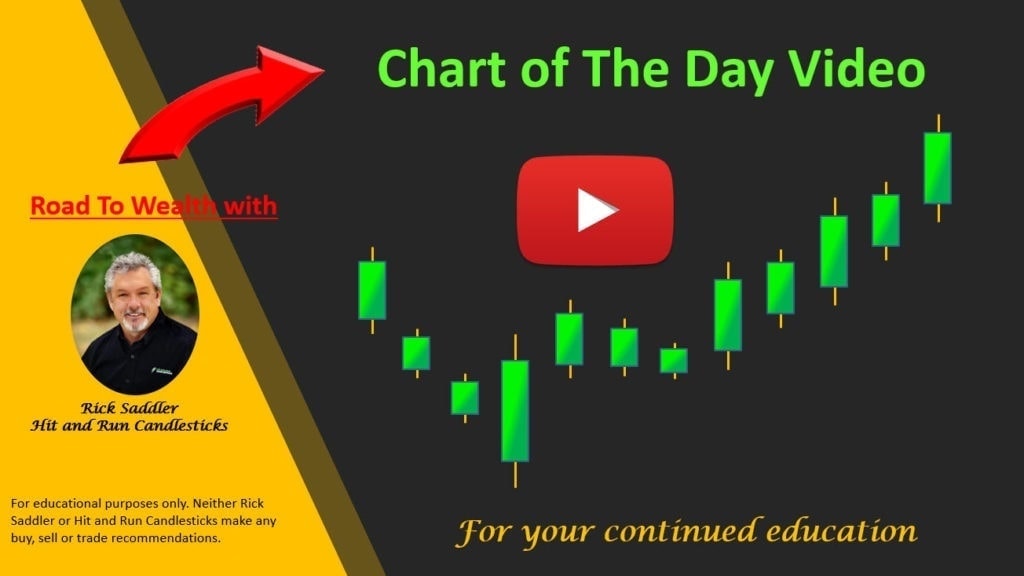 Disclosure: We do not act on all trades we mention, and not all mentions acted on the day of the mention. All trades we mention are for your consideration only.




Free YouTube Education • Subscription Plans • Private 2-Hour Coaching
DISCLAIMER: Investing / Trading involves significant financial risk and is not suitable for everyone. No communication from Hit and Run Candlesticks Inc, its affiliates or representatives is not financial or trading advice. All information provided by Hit and Run Candlesticks Inc, its affiliates and representatives are intended for educational purposes only. You are advised to test any new trading approach before implementing it. Past performance does not guarantee future results. Terms of Service