On Tuesday, the bulls gapped markets strongly higher (about 1.25% gap) and got some follow-through until noon.  Then we saw three hours of sideways grind followed by a selloff the last 30 minutes.  The tech giants which had suffered so much fear related to coronavirus impact seemed to lead the way.  In addition, TSLA was notable for following up their almost 20% gain Monday with almost another 14% gain Tuesday.  As a result, the QQQ closed 2.29% higher (a new all-time high close), the SPY gained 1.52%, and the DIA ended the day up 1.43%.  As you'd expect, the VXX was down hard to 14.83 and the T2122 returned to mid-range at 61.30.  This latter fact would seem to indicate we are still not over-bought.
The coronavirus story continues even while it remains unclear how much global impact will result. Confirmed cases are now up to 25,000 and deaths have risen close to 500.  The Chinese Health Minister told reporters that the virus has already mutated into a stronger and more communicable variant.  There have also now been babies born with the virus when the mother was infected. However, Fed speakers seem to indicate this entire outbreak will not have a significant impact on the US fiscal outlook.  In addition, Larry Kudlow told CNBC coronavirus is not a disaster for the US economy. On top of this, world markets have risen the last two days in hopes of a cure and vaccine.
Nonetheless, in after-hours reports, NKE warned that the virus will have a significant financial impact on their business, especially in their China operations and market (their primary product source and largest growth market).  Foxconn (a key AAPL supplier) also cut its outlook for the year.  The Chinese government has announced lower tax rates and eliminated fees to banks offering low-rate business loans and to at least some businesses involved in fighting off coronavirus impacts.

In the US Tuesday night, M also said they will close 125 stores and cut 2000 corporate jobs.  In addition, F reported a $1.7 billion loss and GILD reported a miss for the quarter.  On the other side, Disney beat (on 28.8 million DIS+ subscribers, but they did not update their streaming service guidance). Other beats included CB and CMG among others. 
Overnight, Asian markets continue to rebound with green across the board again.  The same is true in Europe, with strong gains in all the major bourses.  As of 7:30 am, U.S. futures are also pointing to another gap higher of between eight-tenths and one percent. 

The bulls look to be continuing their charge this morning. Just bear in mind, the second-largest economy in the world seems to be in trouble from the virus and much of Asia is already feeling economic impacts. It seems logical that there would be some sort of impact on the US as well, but leaders say no. So, be careful chasing as it sure feels like more shoes will drop.
As I have relentlessly preached, a trader's job is to consistently take profits and reduce risk (manage trades). So, don't chase or give in to Fear of Missing Out. Make the trade to come to you...plan your trade and trade your plan. Or as Rick puts it: See it, Plan it, Trade it.
Ed
Swing Trade Ideas for your consideration and watchlist: BX, OKTA, VRTX, GE, TEAM, LLY, INTC, INFO, BLK. Trade smart, take profits along the way and trade your plan. Also, don't forget to check for upcoming earnings. Finally, remember that the stocks/etfs we mention and talk about in the trading room are not recommendations to buy or sell.

🎯 Mike Probst: Rick, Got CTL off the scanner today. Already up 30%. Love it.
🎯 Dick Carp: the scanner paid for the year with HES-thank you
🎯 Arnoldo Bolanos: LTA scanner really works $$, thanks Ed.
🎯 Bob S: LTA is incredible…. I use it … would not trade without it
🎯 Malcolm .: Posted in room 2, @Rick... I used the LTA Scanner to go through hundreds of stocks this weekend and picked out three to trade: PYPL, TGT, and ZS. Quality patterns and with my trading, up 24%, 7% and 12%.... this program is gold.
🎯 Friday 6/21/19 (10:09 am) Aaron B: Today, my account is at +190% since January. Thanks, RWO HRC Flash Malcolm Thomas Steve Ed Bob S Bob C Mike P and everyone that contributes every day. I love our job.
Hit and Run Candlesticks / Road To Wealth Youtube videos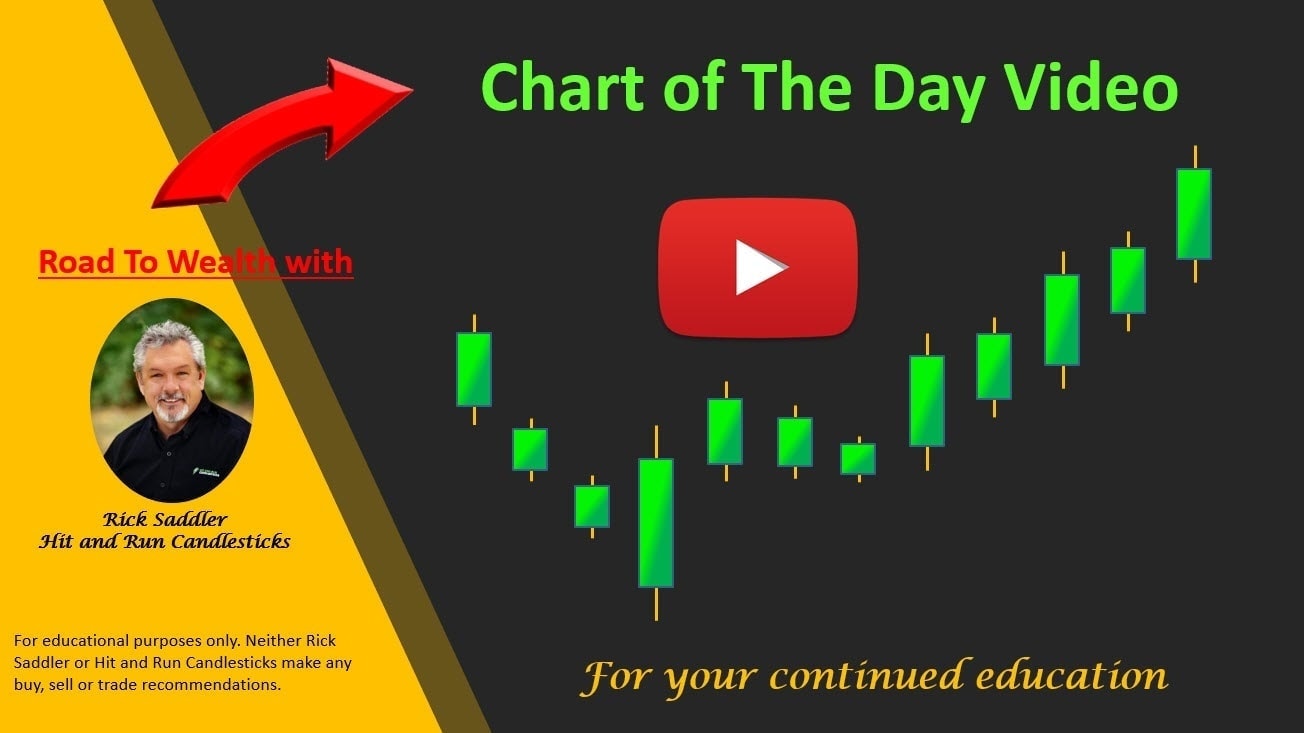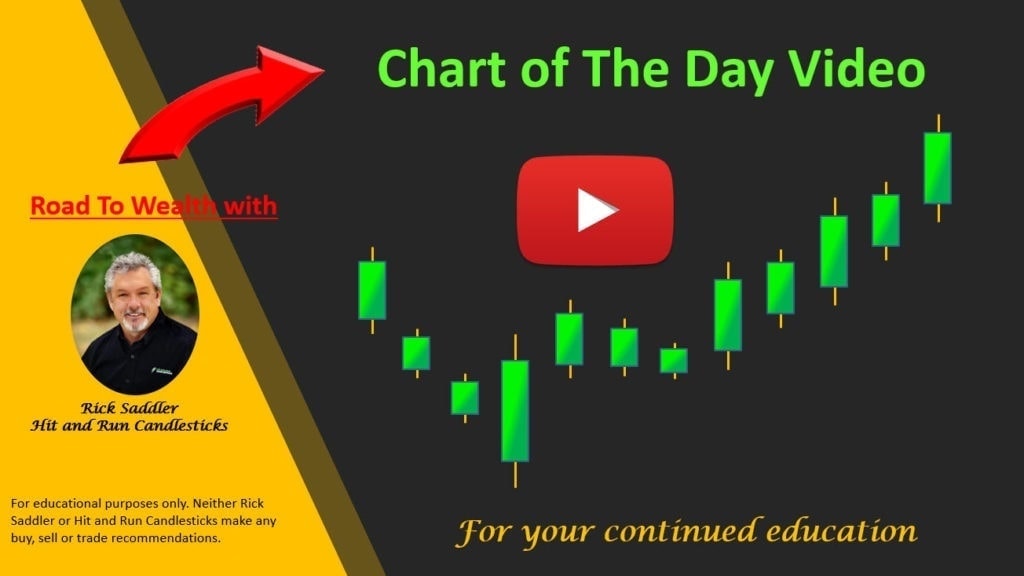 Disclosure: We do not act on all trades we mention, and not all mentions acted on the day of the mention. All trades we mention are for your consideration only.




Free YouTube Education • Subscription Plans • Private 2-Hour Coaching
DISCLAIMER: Investing / Trading involves significant financial risk and is not suitable for everyone. No communication from Hit and Run Candlesticks Inc, its affiliates or representatives is not financial or trading advice. All information provided by Hit and Run Candlesticks Inc, its affiliates and representatives are intended for educational purposes only. You are advised to test any new trading approach before implementing it. Past performance does not guarantee future results. Terms of Service