The roller coaster continued Friday with a gap higher at the open, a run back down near the Thursday lows and then a strong rally into the close.  In contrast to the Wednesday night speech, the bulls loved what they heard from the President's press conference at day end. As a result, the SPY closed up 9.20%, the DIA up 9.43%, and the QQQ up 8.47%.  Interestingly, the VXX was only down 8.78% to 43.20.  Oil (WTI) also closed higher at $32.93/barrel and the 10-year bond yield also climbed to 0.983%.
In the presser, the President declared a national emergency as well as steps that will soon be taken to triage potential cases and direct people to a nearby testing center. Later, Dr. Fauci (NIH) clarified that it's more complicated some stated at that event.  He told BBC that temporary facilities need to be built, supplied, and tens of thousands of testers will need to be trained. In addition, newly added labs need to be set up to process the samples as well as supplied with reagents. So, millions of tests will not be available (let alone done) this week.  That said, he noted the US was on a much better testing trajectory Friday evening than it had been on Thursday. 
The event was serious, but also oddly congratulatory.  The President, VP, Task Force members, and a parade of CEOs were all praised, thanked and asked to speak. While I personally didn't like that tone, this seemed to be exactly what traders wanted to hear.  It had a very lifting effect on markets, which perhaps sensed the government finally recognizes the scope of the problem, is now serious about it, and that major testing efforts are being planned to begin.

Over the weekend, the global headline virus numbers rose to 173,000 confirmed cases and 6,665 deaths.  In Europe, Italy now has 24,750 cases with 1,810 deaths. Spain has 8,800 cases with 300 deaths, France has 5,500 cases with 130 deaths (but they have not reported number updates in over a day), Germany has 6,220 cases and 13 deaths.  France, Spain, and Germany also all followed Italy in closing all public venues, closing non-essential businesses, as well as stopping non-critical travel.
In the US, 49 states (plus D.C. and Puerto Rico) have confirmed infections as the virus is following exactly the same exponential growth rate seen in Europe.  The totals are now 3,800 cases and 69 deaths.  As far as impact, things got ugly this weekend as groceries were stripped bare many places, major retail chains closed (or were ordered closed), hospitals began canceling elective surgeries, and unpaid employee furloughs escalated.  Food and household goods makers also warned of supply chain disruptions caused by hoarding and loss of workers.  In addition, a number of states banned large gatherings.  Ominously, NY state reported that it is nearly out of ICU beds and may authorize hospitals to take over hotels.
Still, on Saturday Sec. Mnuchin echoed the President when said he still did not expect a recession.  Nonetheless, on Sunday, in the 2nd emergency move in just days, the Fed cut the Fed Funds rates a full percent to 0.25% (while extending the repayment period to 90 days), cut bank reserve requirements to zero, launched $700 billion in additional QE (for a total of $2.25 trillion) and said "they were prepared to use its full range of tools" as needed.
In a separate event, the President reverted to his form telling the daily press briefing the virus is "something we have tremendous control of."  Another flatly false statement.  Fortunately, real experts were also on stage to give us the real sitrep.  After Trump left, Dr. Fauci told the press "the worst is yet to come…we are at a critical point now."  Earlier in the day, the CDC had recommended that for at least the next 8 weeks, people cancel or postpone any gathering of 50 people or more.

Overnight, Asian markets were down hard again across the board despite moves by the Fed and other Central Banks.  Europe has continued the slaughter down 6%-9% across every bourse at this point in their day.  In the US, futures went limit-down shortly after the Fed moves and were halted overnight.  As of 7:45 am, U.S. futures are pointing to a huge gap down, which will very likely cause a circuit-breaker at the open. 
On Monday, the scheduled major economic news is limited to the NY Empire Mfg. Index (8:30 am).  Once again, there are no major earnings reports on the day. However, there are very likely to be economic news from the Fed, President, Congress, etc.
Heavy volatility and gaps are likely to continue.  Remember, that there is no rule saying you must be trading.  In fact, avoiding heavy volatility environments is a great idea for most traders.  So, remember there will be another day.  Prepare a list of tickers you will look to buy when the time is right.  Then wait for the trades to come to you.  Don't chase.  Don't trade on emotion.  Don't think you can predict turns.  Let price tell you when a less-unstable trend and proven support are in place.
Ed
Swing Trade Ideas for your watchlist: AAPL, KR, UNH, CPB, EVBG, ZM, CHTR, PYPL, MSFT, DPZ, REGN, ATVI, ABBV, GOLD, INTC, WMT. Trade smart, take profits along the way and trade your plan. Also, don't forget to check for upcoming earnings. Finally, remember that the stocks/etfs we mention and talk about in the trading room are not recommendations to buy or sell.

🎯 Mike Probst: Rick, Got CTL off the scanner today. Already up 30%. Love it.
🎯 Dick Carp: the scanner paid for the year with HES-thank you
🎯 Arnoldo Bolanos: LTA scanner really works $$, thanks Ed.
🎯 Bob S: LTA is incredible…. I use it … would not trade without it
🎯 Malcolm .: Posted in room 2, @Rick... I used the LTA Scanner to go through hundreds of stocks this weekend and picked out three to trade: PYPL, TGT, and ZS. Quality patterns and with my trading, up 24%, 7% and 12%.... this program is gold.
🎯 Friday 6/21/19 (10:09 am) Aaron B: Today, my account is at +190% since January. Thanks, RWO HRC Flash Malcolm Thomas Steve Ed Bob S Bob C Mike P and everyone that contributes every day. I love our job.
Hit and Run Candlesticks / Road To Wealth Youtube videos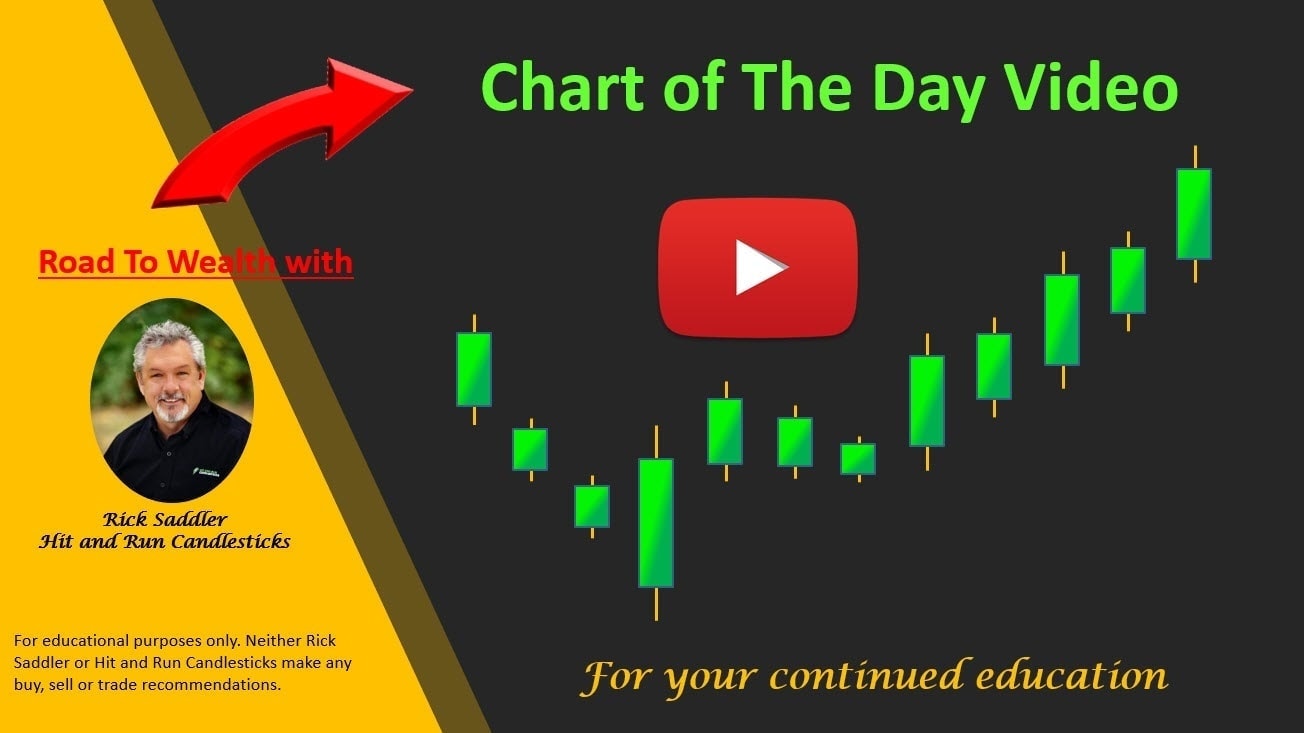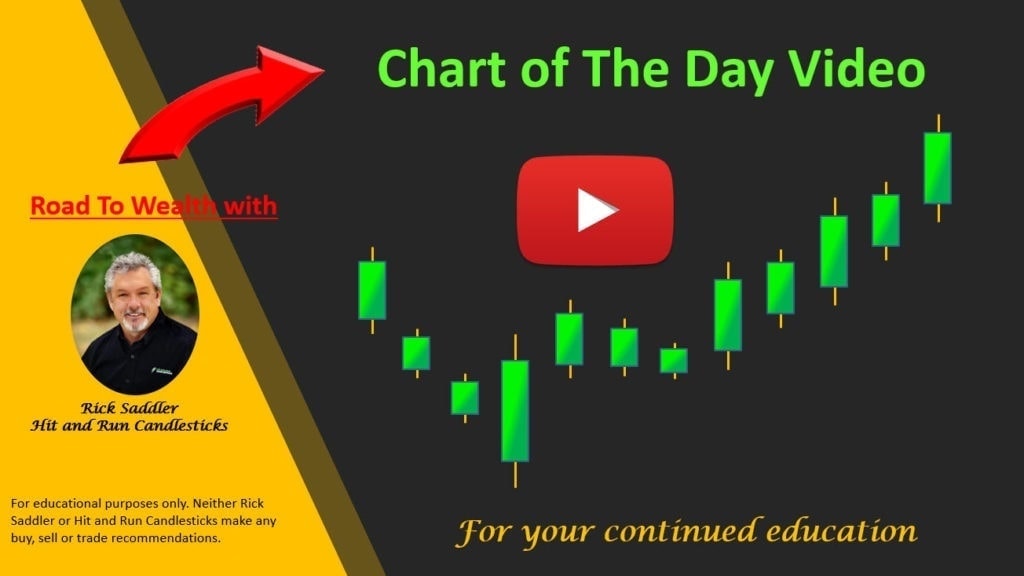 Disclosure: We do not act on all trades we mention, and not all mentions acted on the day of the mention. All trades we mention are for your consideration only.




Free YouTube Education • Subscription Plans • Private 2-Hour Coaching
DISCLAIMER: Investing / Trading involves significant financial risk and is not suitable for everyone. No communication from Hit and Run Candlesticks Inc, its affiliates or representatives is not financial or trading advice. All information provided by Hit and Run Candlesticks Inc, its affiliates and representatives are intended for educational purposes only. You are advised to test any new trading approach before implementing it. Past performance does not guarantee future results. Terms of Service