Tuesday was another roller-coaster ride for markets.  A 2% gap higher was met with immediate selling down to the lows of the day.  However, from 10 am to noon was a hard rally.  The massive waves continued all day until a close near the highs.  Once again, we had an 8% intraday range, but the SPY closed up 5.63%, the DIA up 5.42%, and the QQQ up 7.58%.  The VXX only lost 1.18% to 58.51, which points to intraday volatility.  Oil was down 6% on the day, closing at $26.84/barrel (WTI) on fear of a global recession and even further Saudi supply increases.  However, the 10-year bond yield was back up above 1%, closing at 1.064% on the day as Fed bond-buying ramps up.
During the daily press conference, the President kept his tone for a second straight day, announcing desires to have fiscal stimulus. This includes deferring April 15 income tax payments for 90 days and a check sent to every American home.  At the time of the presser, the administration hadn't yet spoken to Congress on the plan specifics, but their hope was to have the checks cut and mailed within two weeks. Note that it took 2 months after signing the bill in 2009.  Nonetheless, markets liked something they heard. 
The House and Senate Democrats also put forth packages of their own and as said, were in mid-day negotiations with Treasury Sec. Mnuchin (who left the President's press conf. early to start those negotiations).  Subsequently, it leaked that they were talking about a $1.2 trillion relief package including over $250-$500 billion in immediate checks to family homes, $200-$300 billion in small business assistance, $200-$300 billion in tax cuts, and $50-$100 billion in relief for the airline industry.  It also came out that during discussions with Congress, Mnuchin said he was worried unemployment could hit 20% due to the virus. 

Not to be outdone, Majority Leader McConnell told the press that the Senate would not adjourn again until they had passed a relief package larger than the House passes.  (A somewhat odd statement for a "Fiscally Conservative" party leader, but I guess these are different times.)  In addition, during the day the Fed extended its $500 billion/day repo operations (to aid banks) through at least the end of the week and announced a new lending facility for US businesses (beyond banks).  So, the government is now firing all their guns.
The global headline virus numbers rose to 203,500 confirmed cases and 8,225 deaths.  In Europe, Italy now has 31,500 cases with 2,503 deaths. Spain has 13,720 cases with 600 deaths, France has 7,750 cases with 175 deaths, Germany has 9,920 cases and 26 deaths. On this continued spread, the EU closed its exterior borders to all non-EU people for 30 days.  In addition, the UK announced a 400-billion-pound relief package.  Both the UK and France said they will start fining and may jail anyone infected who is out in public.  Italy, France and Belgium all also banned selling short for 3 months in their stock markets.
In the US, all 50 states (plus D.C. and Puerto Rico) have confirmed infections as the virus is following exactly the same exponential growth rate seen in Europe.  The totals are now 6,525 cases and 116 deaths.  Again, more states have ordered public venues, bars and restaurants closed.  Schools were closed across 37 states.  NYC also gave warning that they will soon join San Francisco in closing the city and ordering shelter-in-place quarantines.  

Overnight, Asian markets were down, with South Korea down 6.5% and Australian down almost 5%.  Europe has continued to the downside, with another acceleration today.  So far in their day, the major European bourses are all down more than 5%.  In the US, futures were volatile again overnight.  However, as of 7:30 am, U.S. futures were pointing to another 5% gap down. 
On Wednesday, the major economic news is limited to Feb. Building Permits and Feb. Housing Starts (both at 8:30 am) and Crude Oil Inventories (10 am).  The only earnings of note for the day are GIS before the open and TCOM after the close
The US numbers will continue to rise exponentially (especially once testing really starts ramping up), more businesses will report the impacts, and the life of the public will halt.  So, volatility and gaps are not going anywhere.  We are simply in a massively erratic and over-reacting market with a bias still to the downside right now.  Again, this is not a market to be Swing Trading.  Keep reminding yourself, you do not have to trade every day, week, or month! 
Needing action is the worst reason in the world to take trades.  So, remember there will be another day.  Keep preparing your list of strong companies you will want to own WHEN THE TIME IS RIGHT.  Then wait for those trades to come to you.  Don't chase.  Don't trade on emotion.  Don't think you can predict turns.  Let price tell you when we have a more stable price action, less volatile trend and see proven support below us.  Until then, get very fast (day trade), very slow (long-term holds) or stay out.
Ed
Sorry, but due to extreme volatility there are no Trade Ideas for today. Trade smart, take profits along the way and trade your plan. Also, don't forget to check for upcoming earnings. Finally, remember that the stocks/etfs we mention and talk about in the trading room are not recommendations to buy or sell.

🎯 Mike Probst: Rick, Got CTL off the scanner today. Already up 30%. Love it.
🎯 Dick Carp: the scanner paid for the year with HES-thank you
🎯 Arnoldo Bolanos: LTA scanner really works $$, thanks Ed.
🎯 Bob S: LTA is incredible…. I use it … would not trade without it
🎯 Malcolm .: Posted in room 2, @Rick... I used the LTA Scanner to go through hundreds of stocks this weekend and picked out three to trade: PYPL, TGT, and ZS. Quality patterns and with my trading, up 24%, 7% and 12%.... this program is gold.
🎯 Friday 6/21/19 (10:09 am) Aaron B: Today, my account is at +190% since January. Thanks, RWO HRC Flash Malcolm Thomas Steve Ed Bob S Bob C Mike P and everyone that contributes every day. I love our job.
Hit and Run Candlesticks / Road To Wealth Youtube videos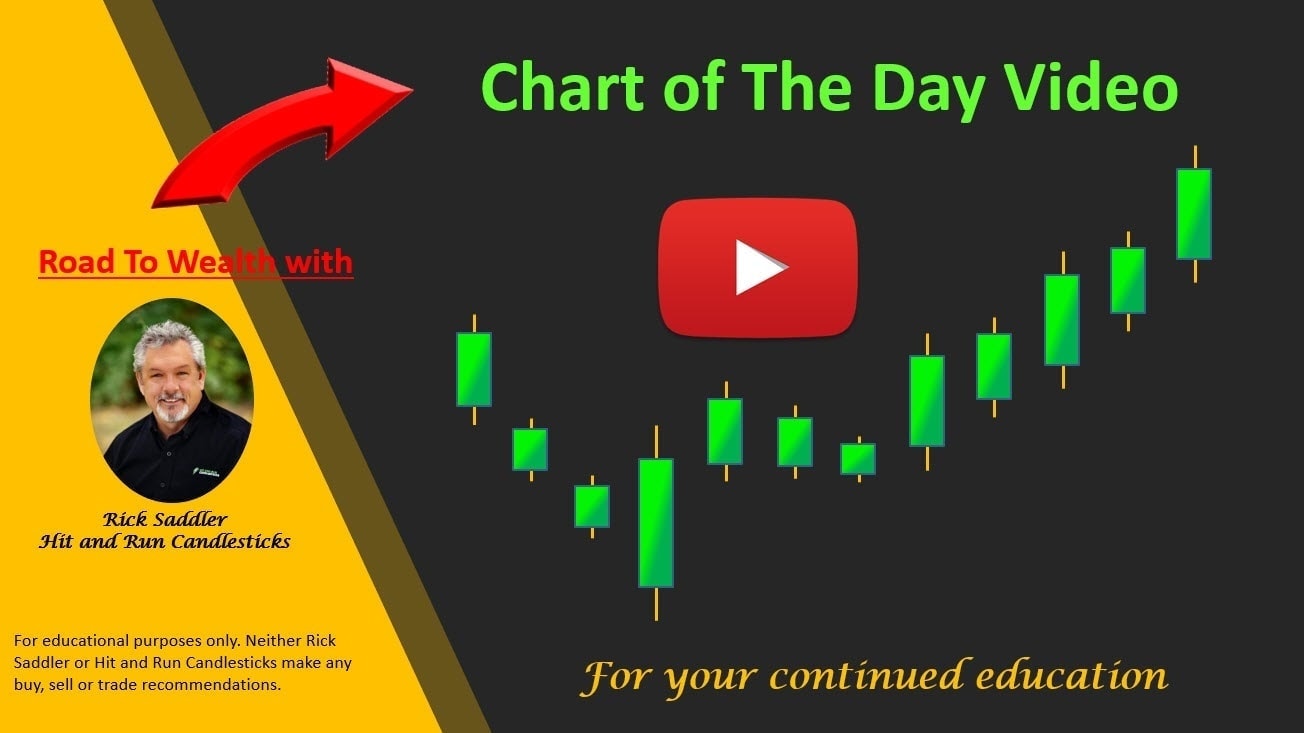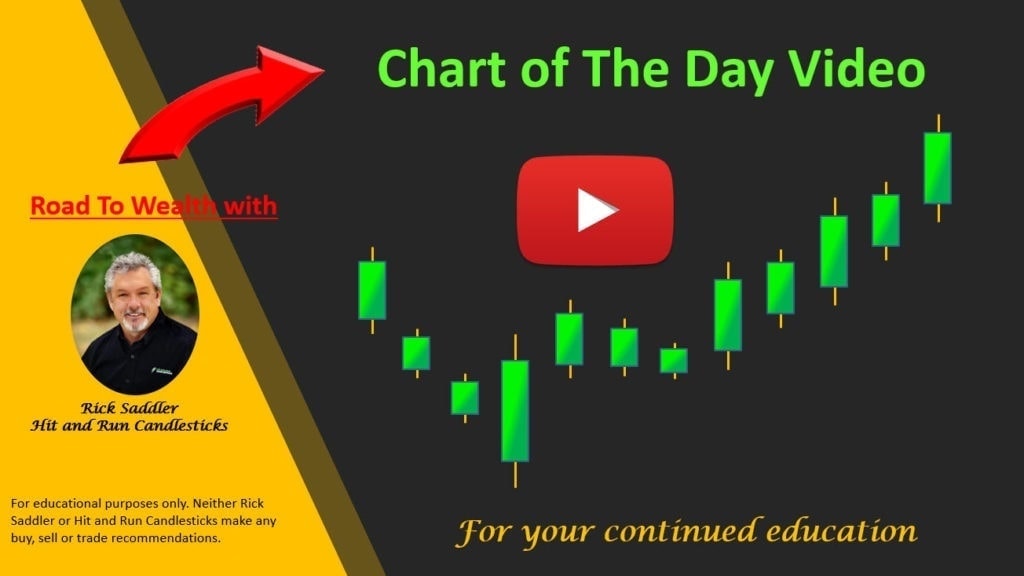 Disclosure: We do not act on all trades we mention, and not all mentions acted on the day of the mention. All trades we mention are for your consideration only.




Free YouTube Education • Subscription Plans • Private 2-Hour Coaching
DISCLAIMER: Investing / Trading involves significant financial risk and is not suitable for everyone. No communication from Hit and Run Candlesticks Inc, its affiliates or representatives is not financial or trading advice. All information provided by Hit and Run Candlesticks Inc, its affiliates and representatives are intended for educational purposes only. You are advised to test any new trading approach before implementing it. Past performance does not guarantee future results. Terms of Service