Well, that stimulus rally didn't last long.  Wednesday started off with a 2.7% gap down and then we saw volatile follow-through the rest of the day.  However, at the end of the day we did see some short-covering or bulls stepping in to reduce the damage. Either way, the buyers came up short as at the close, the SPY was down 4.87%, the DIA down 5.84%, and the QQQ down 4.36%.  The VXX closed up over 13% to 38.66.  However, oddly the 10-year bond yield closed up to 0.85%.  Oil also closed down to $33.12/barrel (WTI) on the day.  As mentioned yesterday, we are now into a bear market, well more than 20% off the highs in all the major indices.
During the day, the WHO finally declared coronavirus to be a global pandemic. (Insert Captain Obvious joke here.)  The President also met with Wall Street executives while his staff met with Oil lobbyists to discuss the crisis. However, in a sign of what really gets things done, shortly after we hit bear territory in all three major indices, the Fed announced it will pump an additional $25 billion/day ($175 billion/day total) into banks through the repo program. There was also then an announcement the President would be giving a national speech Wednesday evening.
In his speech, the President banned all travel from Europe for 30 days.  Of course, he did so after blaming those countries for some outbreaks in the US.  He also seemed to finally embrace the tone of the medical experts as he advised the elderly not to travel, Nursing Homes to stop all non-medical visits, and all people to adopt measures like social distancing, staying home when sick, and increasing hygiene practices. He then asked Congress for $50 billion in economic relief and to consider giving unspecified payroll tax relief.  In addition, he ordered the SBA to give low-interest loans to SMEs. He concluded in his typical style (and I'll leave it at that). Whatever his style and the content, markets apparently expected more as both futures and Asian markets plunged immediately after the speech.

Meanwhile, the headline virus numbers have risen to 127,750 confirmed cases and 4,720 deaths globally.  In Italy, on top of a national travel quarantine and ban on public gatherings, their government has now closed all retail businesses except for groceries and pharmacies. This comes as the number of Italian cases rose to 12,500 with 830 deaths.  Germany's Chancellor warned that up to 70% of all Germans (2,080 cases now) could contract the virus.  France saw a jump up to 2,300 cases, with Spain (2,280 cases) right behind.  Iran is in dire straits as well as they reached 10,100 known cases and 430 deaths.  South Korea is up to over 7,870 cases, but relatively few deaths at 66.  However, it is worth noting that GS also is now estimating that 80% of Chinese workers have returned to work, albeit with masks and taking extra precautions.  This came as China reported only 15 new cases.
Overnight, Asian markets were down hard again across the board.  Europe has followed suit with the major bourses down over 6% so far today.  As of 7:45 am, U.S. futures are pointing to a 5% gap lower, after having halted trade due to circuit breakers following the President's speech.  
On Thursday, the major economic news is limited to Feb. Core PPI and Weekly Initial Jobless Claims (both at 8:30 am).  However, on the earnings front, DG reports before the open and ADBE, AVGO, GPS, ORCL, and ULTA report after the close.   

Markets around the world are plunging and being halted Thursday.  The President has had his say and that appears to not have been enough.  With this said, expect heavy volatility to continue.  It is likely something will happen that will jerk the market the other way on at least fleeting hope.  That is simply our human emotions in an uncertain environment.   
I've been saying for a long time now, ask yourself if you really need to be trying to swim this river of volatility?  I am not and I remind you that cash is a perfectly valid position.  You don't need to trade every day to have a great year.  If you are trading now, get small (nimble), be very fast and stay focused.  This is not an easy market to trade.  As always, remember, you do not have to pick the bottom to make incredible returns on a market recovery.  Say it with me…Don't chase.  Don't trade on emotions.  Don't think you can predict turns.
Ed
Sorry, but due to market volatility there will be no Swing Trade Ideas today. Trade smart, take profits along the way and trade your plan. Also, don't forget to check for upcoming earnings. Finally, remember that the stocks/etfs we mention and talk about in the trading room are not recommendations to buy or sell.

🎯 Mike Probst: Rick, Got CTL off the scanner today. Already up 30%. Love it.
🎯 Dick Carp: the scanner paid for the year with HES-thank you
🎯 Arnoldo Bolanos: LTA scanner really works $$, thanks Ed.
🎯 Bob S: LTA is incredible…. I use it … would not trade without it
🎯 Malcolm .: Posted in room 2, @Rick... I used the LTA Scanner to go through hundreds of stocks this weekend and picked out three to trade: PYPL, TGT, and ZS. Quality patterns and with my trading, up 24%, 7% and 12%.... this program is gold.
🎯 Friday 6/21/19 (10:09 am) Aaron B: Today, my account is at +190% since January. Thanks, RWO HRC Flash Malcolm Thomas Steve Ed Bob S Bob C Mike P and everyone that contributes every day. I love our job.
Hit and Run Candlesticks / Road To Wealth Youtube videos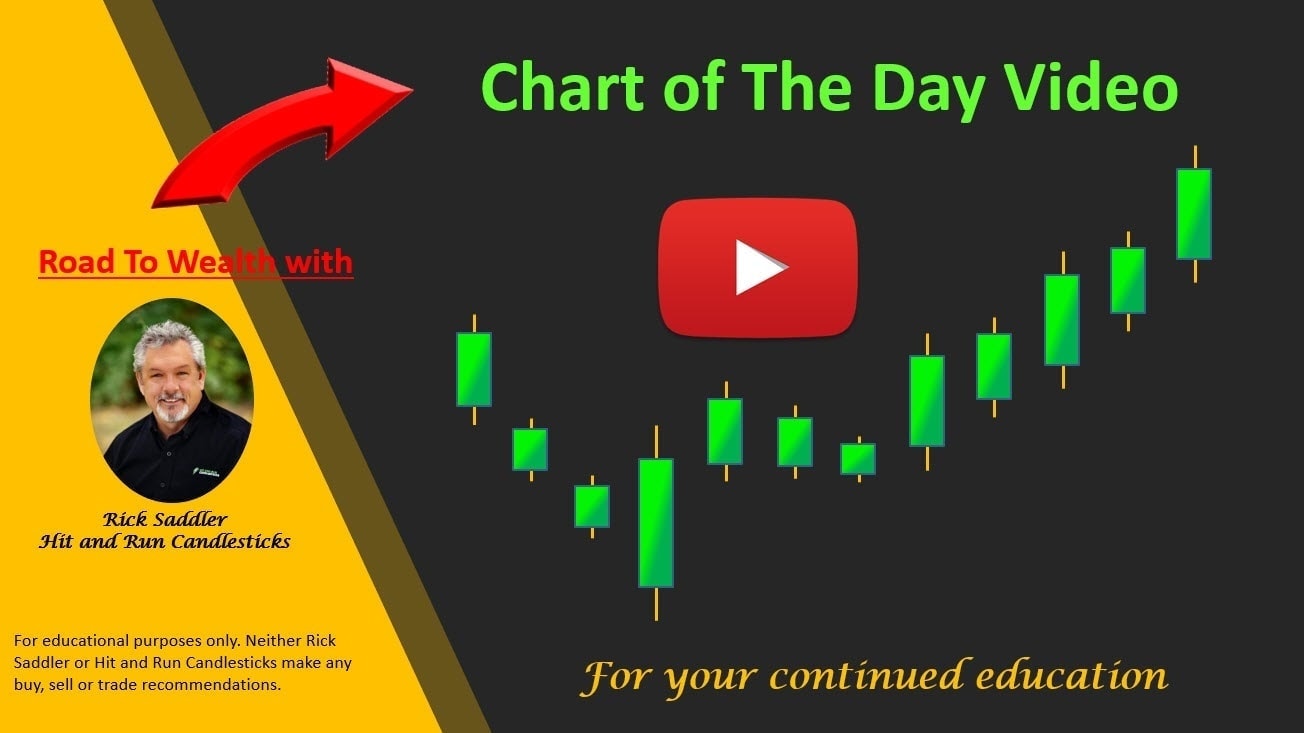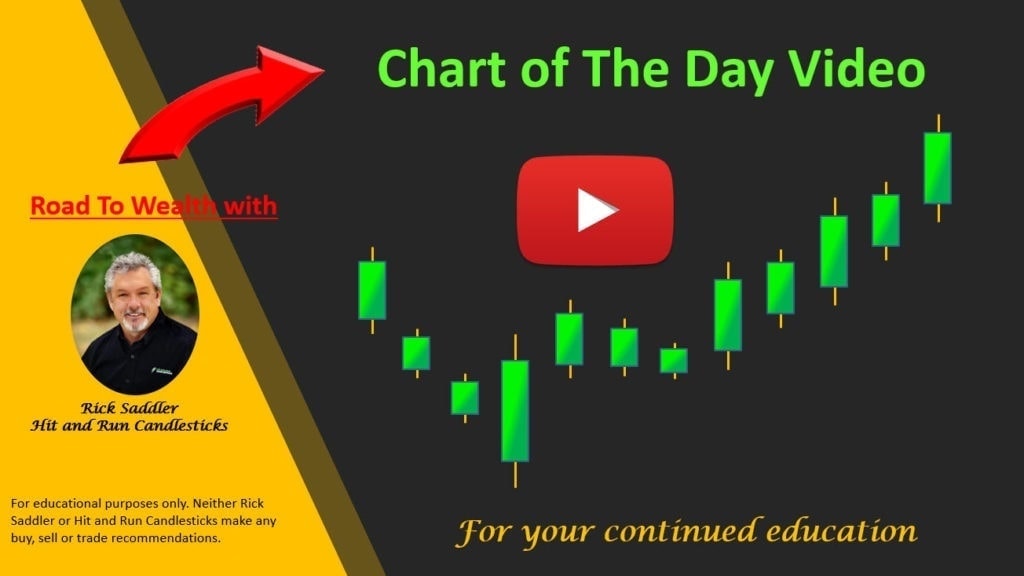 Disclosure: We do not act on all trades we mention, and not all mentions acted on the day of the mention. All trades we mention are for your consideration only.




Free YouTube Education • Subscription Plans • Private 2-Hour Coaching
DISCLAIMER: Investing / Trading involves significant financial risk and is not suitable for everyone. No communication from Hit and Run Candlesticks Inc, its affiliates or representatives is not financial or trading advice. All information provided by Hit and Run Candlesticks Inc, its affiliates and representatives are intended for educational purposes only. You are advised to test any new trading approach before implementing it. Past performance does not guarantee future results. Terms of Service