What a volatile day.  We saw a 3.7% gap open, followed by a roller-coaster day with a 5.5% range and it ended at the highs.  The White House did not have a rescue plan ready in the morning, but the President proposed a cut to payroll taxes through the election (per Bloomberg) later anyway.  Even with details scant, the markets still loved the idea that there was going to be a major stimulus package of some type. On that news, the SPY closed up 5.17%, the DIA up 4.92%, and the QQQ up 5.45%.  The VXX fell to 34.11 and the 10-year bond yield rose to 0.8%.  Oil rose to $34.36/barrel (WTI).
While we would hope to have broad American leadership, that's not how politics work in the US, especially in an election year.  However, politically, this nebulous package headlined by a proposed Payroll Tax suspension was quite a savvy move by Republicans (or President Trump).  It gives Republicans a period where only their plan is in the news as doing something (even if it is not completed or changes along the way). It will also force Democrats to either defend blocking this plan (when completed and finally introduced) or to up the ante with a bigger plan of their own and defend even wider deficits.  Neither of those actions is likely to appeal to the middle-ground demographic.  Of course, Democrats could also just go along with whatever the Republicans finally hammer out and let the President crow about saving the day.  So I would say this was a well-played move.
However, think twice before you jump in bullish with both feet.  Don't naively think Tuesday's announcement means nothing but blue skies ahead.  Keep in mind that we still have no proven treatment, the virus continues to spread in the US, and nothing has even been proposed in Congress yet, let alone passed.  Even more importantly, most of the rescue plan specifics (or even outlines) are unannounced if they have even been fleshed out.  So, we are still likely to keep reading "they are considering" for various industries and measure for a while.  Just do not be surprised by a lot more volatility as some rescue package gets hammered out and makes its way to approval. 

Meanwhile, the headline virus numbers have risen to 121,000 confirmed cases and 4,366 deaths globally.  In Italy, things got worse with a jump of 1,000 cases on the day, up to 10,200 cases and 631 deaths as of day-end Tuesday.  Iran is a similar situation with over 9,000 known cases and 354 deaths announced.  South Korea is up to over 7.755 cases, but relatively few deaths at 54.  Spain jumped to 2,100 cases, with France (1,800 cases) and Germany (1,600) not far behind.
In the US, 40 states (plus D.C.) have confirmed infections of the virus for a total of 1,040 cases, but "just" 29 deaths.  Cancellations, company orders to not travel, and orders to work from home continue to expand.  For example, Google told its 100,000 workers to just work from home until further notice.  Presidential candidates are even canceling rallies at this point.  Quarantines also continue to expand as New York state called out their National Guard to enforce a quarantine around an area with a cluster of cases (just North of NYC). 
Overnight, Asian markets down everywhere except India and Malaysia.  Japan down 2.27%.  Europe is mixed, but the major bourses are on the green side so far today.  As of 7:30 am, U.S. futures are pointing to a gap lower again across the board.  
On Wednesday, the major economic news is limited to Feb. Core CPI (8:30 am) and Crude Oil Inventories (10:30 am).  However, once again, there are no major earnings on tap for the day.   

The idea of a Payroll Tax cut seemed very promising to markets Tuesday. However, nothing is certain about this plan, what the market will think of the details (when they come out) or about the virus's impacts.  So be careful.  Expect heavy volatility to continue as both uncertainty and human emotions will continue for weeks or months to come. 
Keep asking yourself if you really have an edge when trading in this environment?  If you are trading now, trade small (nimble), be quick and stay focused.  This is not a nonchalant trader's market.  Remember, you do not have to pick the absolute bottom to make incredible returns on a market recovery.  Don't chase.  Don't trade on emotions.  Don't think you can predict turns. I promise you there will be other trades in days to come.
Ed
Sorry, but due to market volatility there will be no Swing Trade Ideas today. Trade smart, take profits along the way and trade your plan. Also, don't forget to check for upcoming earnings. Finally, remember that the stocks/etfs we mention and talk about in the trading room are not recommendations to buy or sell.

🎯 Mike Probst: Rick, Got CTL off the scanner today. Already up 30%. Love it.
🎯 Dick Carp: the scanner paid for the year with HES-thank you
🎯 Arnoldo Bolanos: LTA scanner really works $$, thanks Ed.
🎯 Bob S: LTA is incredible…. I use it … would not trade without it
🎯 Malcolm .: Posted in room 2, @Rick... I used the LTA Scanner to go through hundreds of stocks this weekend and picked out three to trade: PYPL, TGT, and ZS. Quality patterns and with my trading, up 24%, 7% and 12%.... this program is gold.
🎯 Friday 6/21/19 (10:09 am) Aaron B: Today, my account is at +190% since January. Thanks, RWO HRC Flash Malcolm Thomas Steve Ed Bob S Bob C Mike P and everyone that contributes every day. I love our job.
Hit and Run Candlesticks / Road To Wealth Youtube videos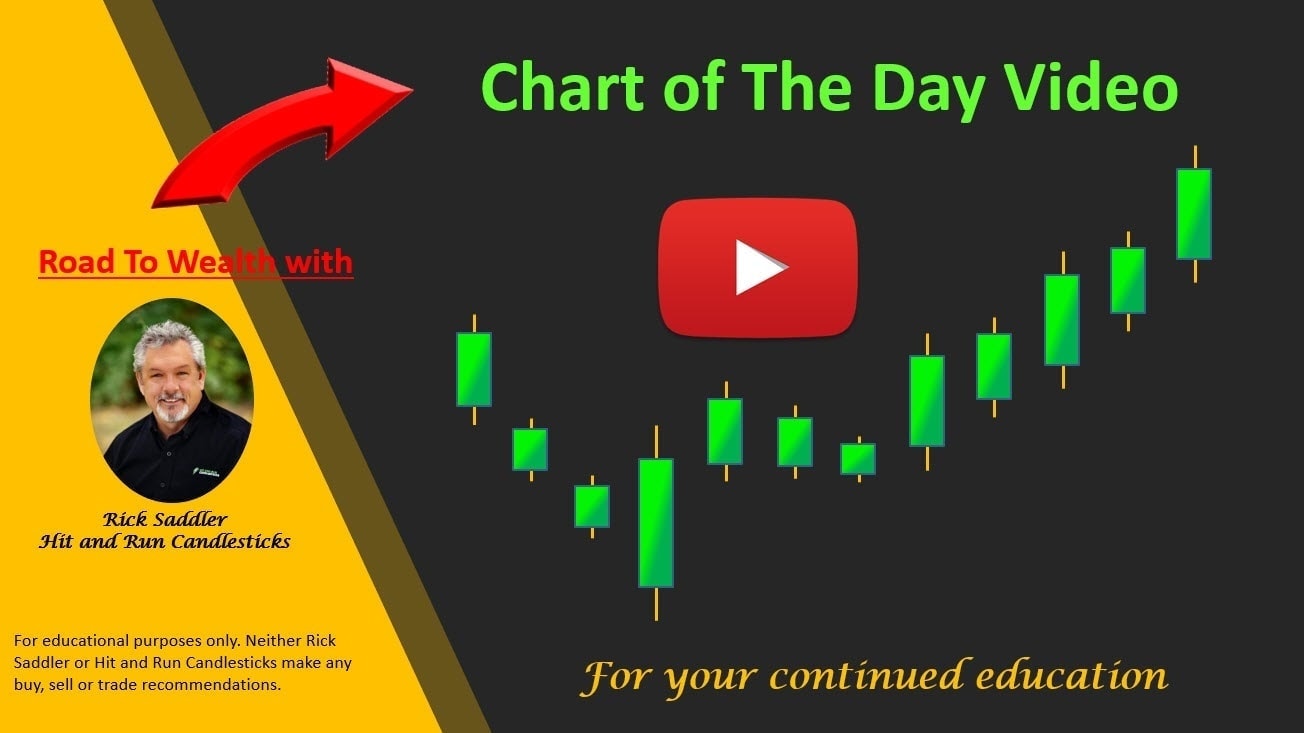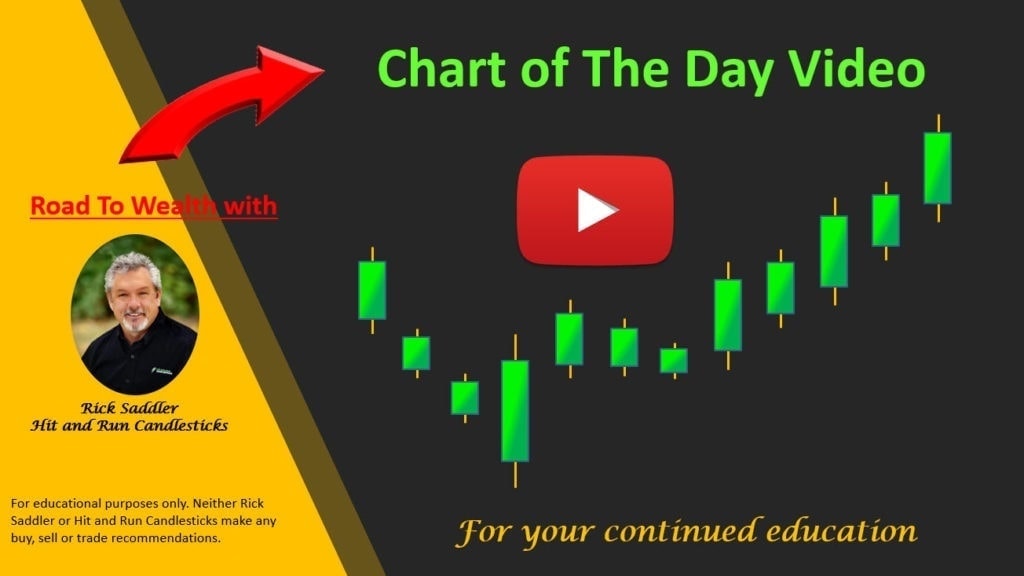 Disclosure: We do not act on all trades we mention, and not all mentions acted on the day of the mention. All trades we mention are for your consideration only.




Free YouTube Education • Subscription Plans • Private 2-Hour Coaching
DISCLAIMER: Investing / Trading involves significant financial risk and is not suitable for everyone. No communication from Hit and Run Candlesticks Inc, its affiliates or representatives is not financial or trading advice. All information provided by Hit and Run Candlesticks Inc, its affiliates and representatives are intended for educational purposes only. You are advised to test any new trading approach before implementing it. Past performance does not guarantee future results. Terms of Service