The first day of the quarter was an ugly one for markets as a 3.8% gap down open led to a wide-range day with a close toward the low of the candles.  The SPY closed down 4.50%, the DIA down 4.49%, and the QQQ down 4.25%.  The VXX was up, closing at 50.22 while Oil (WTI) closed up to $21.20/barrel and the 10-year bond yield was down to 0.602%.  All three major indices look like Dreaded "h" patterns in progress.
During the day, more states finally woke up to reality as Florida, Georgia, and Pennsylvania all issued stay-at-home orders.  On the D.C. front, lawmakers and the President are now starting to talk about another (4th) virus-relief bill.  Speaker Pelosi said she wants to move ahead quickly focusing on infrastructure and state government bailout.  For his part, the President has also said he wants a $2 Trillion infrastructure spending bill, but also repeatedly mentioned expanding Corporate deductions to stimulate restaurants and entertainment jobs during the daily presser.  These efforts may be difficult as Congressional Republicans have recently blocked infrastructure legislation 3 times due to cost concerns and these ideas would add huge cost and also reduce the tax revenue.
In the daily presser, Dr. Fauci (NIH) said social distancing measures won't be able to be relaxed until we reach the far tail of the infection curve.  He specifically said we could look at easing when we have essentially no new cases and deaths and also have robust testing and isolation systems in place.  He did not specifically address timelines, but his remarks certainly did not seem to fall in-line with an easing on May 1.

The global headline virus numbers continue to climb and will top a million today with current numbers at 951,901 confirmed cases and 48,284 deaths.  Meanwhile, the US now has 216,722 confirmed infections and 5,137 deaths as we continue to outpace the rest of the world in new cases (undoubtedly to our recently increased testing). 
In economic news, BA will reportedly offer early retirement and buyouts as soon as today.  The CEO said it will take years to get the BA Balance Sheet back in shape.  The President is also scheduled to meet with Oil execs on Friday.  At the daily presser, he said repeatedly that Russia and Saudi Arabia ought to easily reach a deal soon (just his hunch because he thinks the deal is obvious).  He also said he "thinks he knows how" to save the US Oil industry in the face of mounting bankruptcies and unworkable business models at $20/barrel oil.  No specifics were given, but any answer would likely include a lot of government money.
Overnight, Asian markets were mixed, but mostly higher on news of China will start stockpiling oil.  In Europe, markets are also green across the board at this point in their day.  As of 7:30 am, US futures are pointing to a gap higher at the open, ahead of the Jobless Claims numbers.

Thursday's major economic news includes Imports/Exports, Feb. Trade Balance, and Initial Jobless Claims (all at 8:30 am), as well as Feb. Factory Orders (10 am).  The only major earnings on the day will be KMX and WBA both before the open.
We should expect news cycles about the US and most of the world to continue to be terrible for at least another 30 days.  The impact on quarterly numbers is also likely to drag on for two more reporting cycles.  However, as we've said, a lot of bad news is already "baked in" to markets.
So, while it MIGHT be time to slowly start looking for setups to enter again, it is not time to get aggressive.  Expect erratic trading to continue and size any positions you take correctly for the risk being taken. As always, don't try to predict reversals, don't chase runners, and wait for the trades to come to you.  We need to continue to either be very fast (day trade), very slow (long-term holds) or just wait.
Ed
Swing Trade Ideas for your watchlist and consideration: TMUS, INCY, VRSK, CHRW, AKAM, NUE, PCAR, CVS, MO. Trade smart, take profits along the way and trade your plan. Also, don't forget to check for upcoming earnings. Finally, remember that the stocks/etfs we mention and talk about in the trading room are not recommendations to buy or sell.

🎯 Mike Probst: Rick, Got CTL off the scanner today. Already up 30%. Love it.
🎯 Dick Carp: the scanner paid for the year with HES-thank you
🎯 Arnoldo Bolanos: LTA scanner really works $$, thanks Ed.
🎯 Bob S: LTA is incredible…. I use it … would not trade without it
🎯 Malcolm .: Posted in room 2, @Rick… I used the LTA Scanner to go through hundreds of stocks this weekend and picked out three to trade: PYPL, TGT, and ZS. Quality patterns and with my trading, up 24%, 7% and 12%…. this program is gold.
🎯 Friday 6/21/19 (10:09 am) Aaron B: Today, my account is at +190% since January. Thanks, RWO HRC Flash Malcolm Thomas Steve Ed Bob S Bob C Mike P and everyone that contributes every day. I love our job.
Hit and Run Candlesticks / Road To Wealth Youtube videos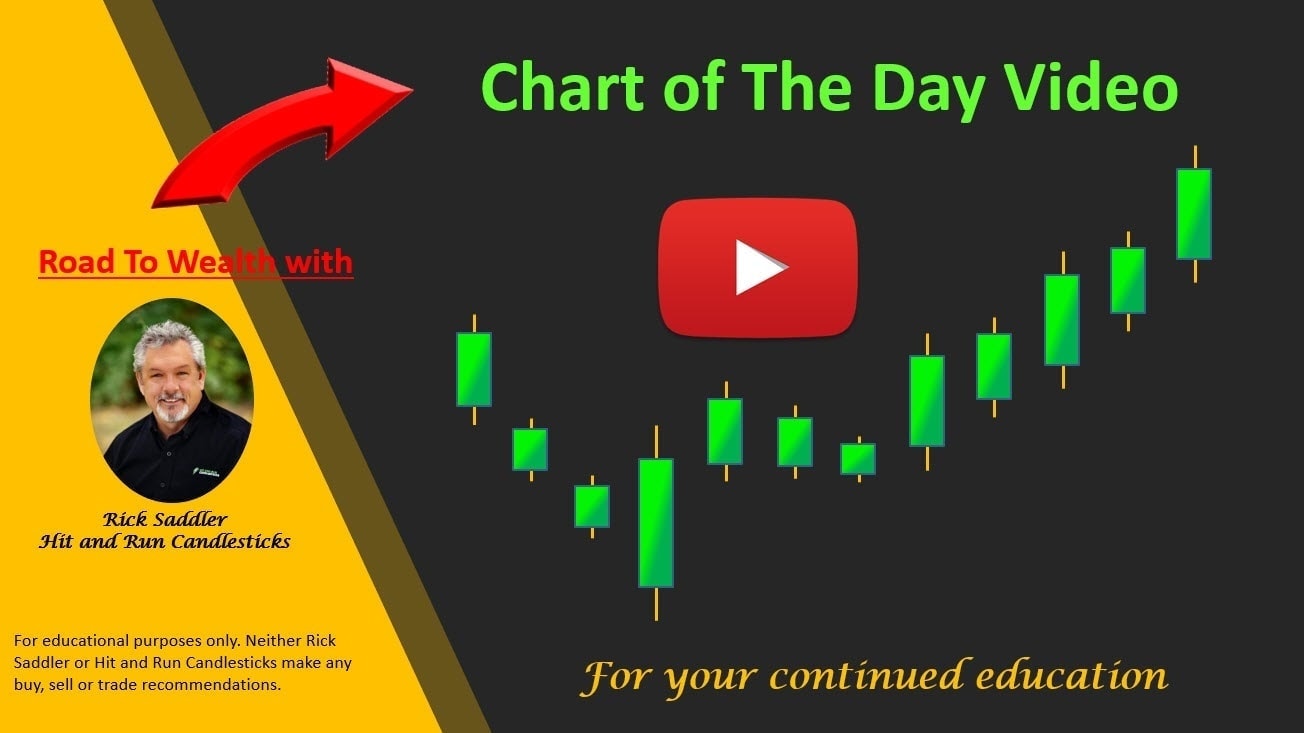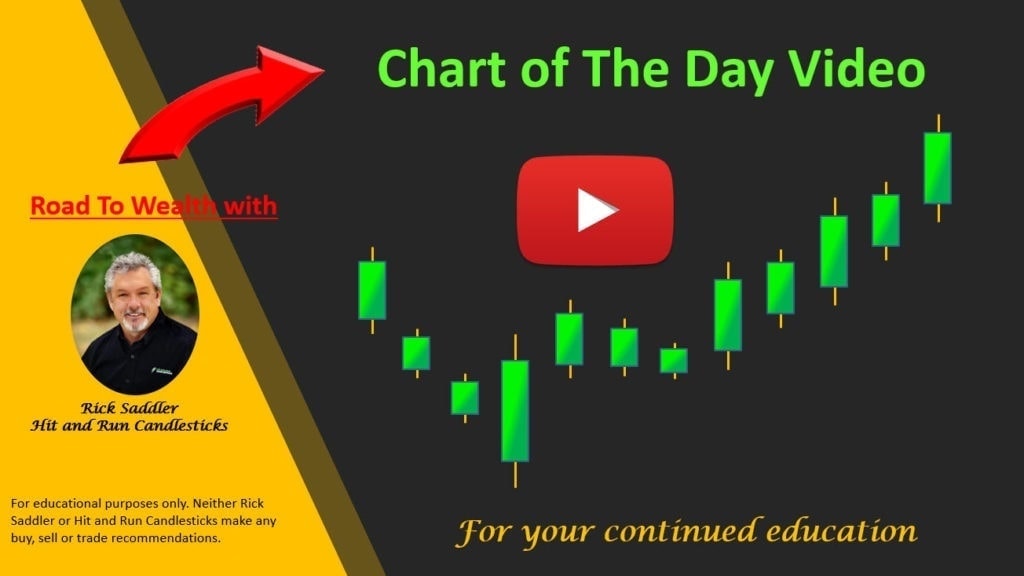 Disclosure: We do not act on all trades we mention, and not all mentions acted on the day of the mention. All trades we mention are for your consideration only.




Free YouTube Education • Subscription Plans • Private 2-Hour Coaching
DISCLAIMER: Investing / Trading involves significant financial risk and is not suitable for everyone. No communication from Hit and Run Candlesticks Inc, its affiliates or representatives is not financial or trading advice. All information provided by Hit and Run Candlesticks Inc, its affiliates and representatives are intended for educational purposes only. You are advised to test any new trading approach before implementing it. Past performance does not guarantee future results. Terms of Service