Thursday was a relatively stable day, with a 1% gap down, a sell-off to the lows, and an immediate rally to up 1%.   The rest of the day included trading in a relatively tight range…relatively.  The actual intraday range was 6.5% with the SPY closing up 0.58%, the DIA up 0.96%, and the QQQ up 0.60%.  All three printed long-wick Spinning Top candles showing the indecision.  The VXX fell 10% to 62.00.  Meanwhile, Oil spiked in its best day ever, up 23% after the prior day carnage, closing at $25.08/barrel (WTI).  The 10-year bond yield fell to 1.158%.
During the daily presser, the President said he was "ok with" both future legislation that may prohibit buybacks and is also considering the US government taking equity stakes in those companies that will receive bailouts.  In addition, he said he has not exercised the Defense Production Act he invoked Wednesday because there was no need yet.  He also ordered the FDA to do "off label" tests on a 1940 malaria drug (hydroxychloroquine) for potential effectiveness as a treatment for COVID-19.  It has been shown effective in one study in test tubes and promising in small-scale Chinese studies, but it is poisonous in higher doses.  (This drug is more promising than the alternative because of its availability and being off-patent versus say the GILD drug Remdesivir, which has also shown some promise.) 
The Senate and House (and both parties) continue to wrangle over competing versions of the next relief bill.  After the close, a Republican Senate version was unveiled that ups the ante from $1000/adult to $1200/adult with both proposed plans also kicking in $500/child.  However, there are mavericks (and excluded players) on all sides of these negotiations who oppose the announced plans.  Expect this story to continue with a target of a deal passing both houses over the weekend, but that may be optimistic.

Afterhours, TSLA closed its Fremont CA factory and NY operations after fighting such measures earlier in the day.  In addition, former UN Ambassador Nikki Haley resigned from the Board of BA, because she opposes the idea of government aid.  However, BA management says the company will not survive without a bailout and has asked for a $60 billion aid package.
The global headline virus numbers continue to climb fast, now at 252,750 confirmed cases and 10,400 deaths.  In Europe, Italy now has 41,100 cases with 3,400 deaths. Spain has 20,000 cases with 1,002 deaths, France has 11,000 cases with 375 deaths (a day behind in reporting), Germany has 16,625 cases and 45 deaths.  The number of deaths in both the UK and France jumped 40% in the last 24 hours.  Italy and France also extended the duration of the national quarantines they have in-place. 
In the US, virus infections are following the same path as in Europe as our testing ramps up.  The totals are now 14,366 cases and 217 deaths.  More companies and industries continue to say they will fold without immediate government aid.  This now includes the hospitability industry, retailers, entertainment venues, airlines, rental car industry and many others.  While small and medium-size businesses will have far less political clout, their needs will be just as large.  In terms of impact, the Governor of CA issued a statewide "stay at home" order overnight.

Last night, Asian markets were up, except Japan where the NIKKEI lost 1%.  Europe is green across the board, up 2-5% so far in their day.  In the US, futures were volatile again overnight but went limit-up on the NASDAQ at one point.  As of 7:45 am, the futures were pointing to another gap up of between 1.5% and 3.5%. 
Friday's major economic news is limited to Feb. Existing Home Sale (10 am).  The only major earnings are from TIF before the open.
Markets remain erratic.  However, as said yesterday we are down a very long way, very fast already.  Bottom-pickers are likely to step in.  Still, regardless of what happens during the session today, holding over the weekend is a very risky prospect.  There are a lot of bad headlines yet to come and it will be two long days before traders can adjust.  As has been the case for some time, this is not a market to be Swing Trading.  Use this downtime to really learn, refine your trading plans, and improve your processes.  Wait for trades to come to you.  For now, continue to either be very fast (day trade), very slow (long-term holds) or just wait.
Ed
Sorry, but due to extreme volatility there are no Trade Ideas for today. Trade smart, take profits along the way and trade your plan. Also, don't forget to check for upcoming earnings. Finally, remember that the stocks/etfs we mention and talk about in the trading room are not recommendations to buy or sell.

🎯 Mike Probst: Rick, Got CTL off the scanner today. Already up 30%. Love it.
🎯 Dick Carp: the scanner paid for the year with HES-thank you
🎯 Arnoldo Bolanos: LTA scanner really works $$, thanks Ed.
🎯 Bob S: LTA is incredible…. I use it … would not trade without it
🎯 Malcolm .: Posted in room 2, @Rick... I used the LTA Scanner to go through hundreds of stocks this weekend and picked out three to trade: PYPL, TGT, and ZS. Quality patterns and with my trading, up 24%, 7% and 12%.... this program is gold.
🎯 Friday 6/21/19 (10:09 am) Aaron B: Today, my account is at +190% since January. Thanks, RWO HRC Flash Malcolm Thomas Steve Ed Bob S Bob C Mike P and everyone that contributes every day. I love our job.
Hit and Run Candlesticks / Road To Wealth Youtube videos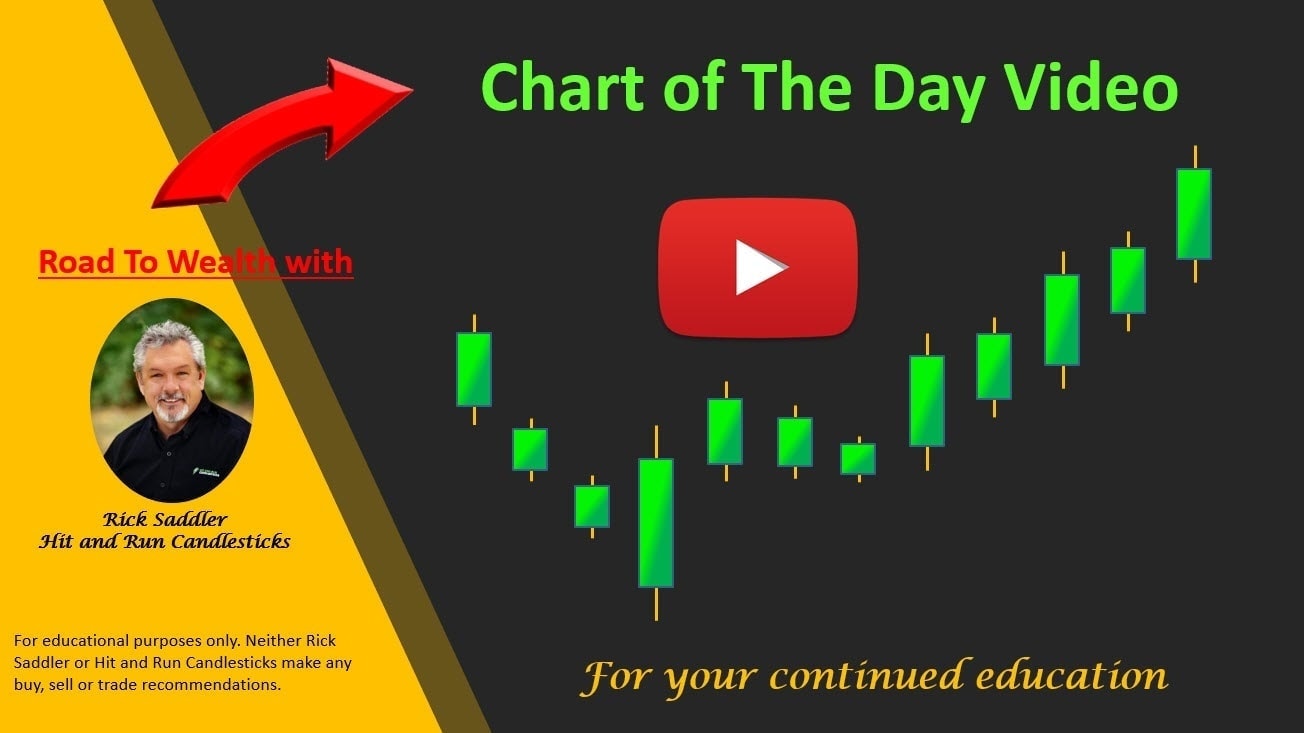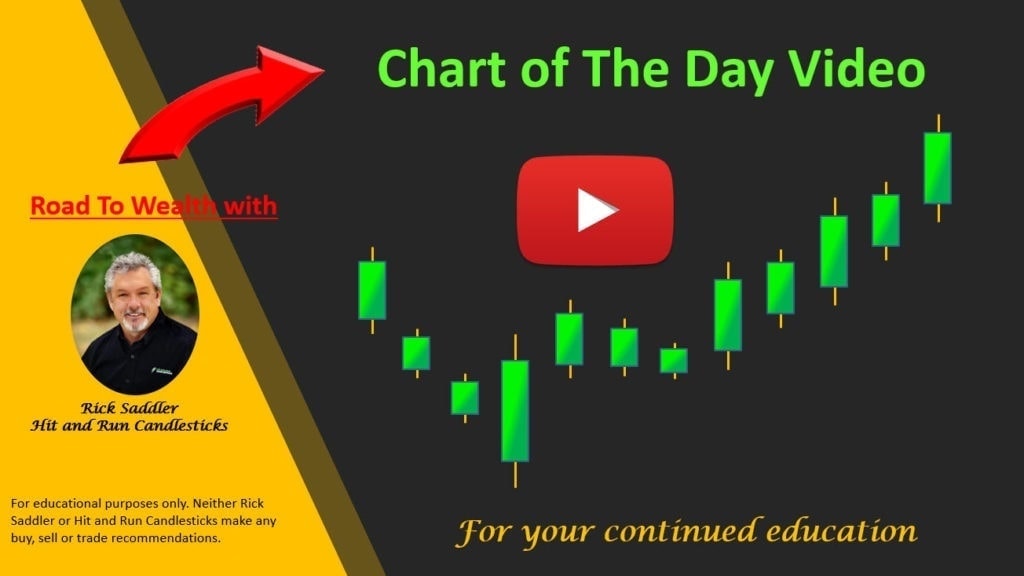 Disclosure: We do not act on all trades we mention, and not all mentions acted on the day of the mention. All trades we mention are for your consideration only.




Free YouTube Education • Subscription Plans • Private 2-Hour Coaching
DISCLAIMER: Investing / Trading involves significant financial risk and is not suitable for everyone. No communication from Hit and Run Candlesticks Inc, its affiliates or representatives is not financial or trading advice. All information provided by Hit and Run Candlesticks Inc, its affiliates and representatives are intended for educational purposes only. You are advised to test any new trading approach before implementing it. Past performance does not guarantee future results. Terms of Service