The bears set another bull trap Wednesday.  After another gap higher, markets saw follow-through to the upside.  By 11am all the major indices were up close to 2%.  However, about 11:30am the trap door opened and a selloff lasting the rest of the day ensued.  During this selloff, the 10-year Treasury Bond fell to a record low yield (1.3%) as traders flocked to safety.  At the close, the SPY was down 0.37%, the DIA down 0.35%, but the QQQ managed to stay green at up 0.52%.  All three printed black candles with large upper wicks. However, at the same time, the VXX fell 2% to 18.93.  Overall, the recent downturn has taken the indices down about 9-10% from the recent all-time highs.
Coronavirus continues to be the main story and driver of the markets.  The headline numbers have now risen to 82,500 confirmed cases and over 2,800 deaths globally.  The W.H.O. reported that Wednesday was the first time there were more new cases reported outside China than inside.  However, many governments (including China) are suspected of under-reporting cases and deaths.  It could also be that the China/World ratio is just indicative of testing outside China finally beginning to ramp up.
Among the major virus news items was the first US case with no known connection to overseas.  (This person had not traveled abroad and does not know anyone who has traveled abroad recently.  This likely means they contracted the virus from someone else who contracted the virus from a third person who had some connection with one of the early outbreak countries.)  Also of importance, is that in Japan the first patient who had fully recovered and tested negative for many days has now tested positive again. So, either reinfection is possible or the best-known tests will give negative readings while the virus is actually still active.

In contrast to widespread public and market concerns, the President was reportedly upset that US markets were down over this issue.  He publicly scolded both the press and a CDC official (who told Americans to prepare for disruption to their daily lives) for needlessly spreading fear.  Later at his press conference, he said the risk to Americans is very low, his administration's precautions have been extremely successful, and the US is number one in the world in terms of preparation for a pandemic.  However, he did appoint V.P. Pence to act as Czar for the crisis.  In a somewhat contradictory fashion, the health professionals who then spoke went on to say that spread in the US is likely although they "hope" to have a treatment regime ready for distribution "sometime soon."  (That potential treatment regime is currently in a one-patient test.)
In terms of impact, more companies (including MSFT) dropped or lowered guidance again overnight.  In addition, schools, sports events, and public gatherings have been canceled or outright banned across many nations. The head of China's Central Bank also said they are "very worried" about the impact on the global economy.  Germany's Health Minister said his country is headed for an epidemic and that quarantine does not seem to be effective.  Meanwhile, several other European and Nordic countries (i.e. Austria, Belgium, Croatia, Finland, Netherlands, Norway, Sweden) all reported their first cases.  In South America, Brazil also reported its first case.
In an example of the related contradiction/confusion, biotech company MRNA released a statement saying it has already sent a vaccine to the government seeking approval for a human trial.  However, at the evening press conference, the head of the N.I.H. vaccine testing said that no vaccine will be ready for human tests until possibly May (late April if we ere lucky) and then would require 12-18 months of testing before proven safe and at least partially effective enough for release. He added that they expect the virus to return next year and he hopes they will have a vaccine ready by then.

Overnight, Asian markets were in the red again.  Europe is also down sharply across the board at this point.  As of 7:45 am, U.S. futures are pointing to between a 1.3 to 1.7 percent gap lower. So, it looks like a bumpy open, to say the least.
The major economic news for Thursday includes Jan. Durable Goods Orders, Q4 GDP, and Weekly Initial Jobless Claims (all at 8:30 am), Jan. Pending Home Sales (10 am), and a couple more Fed speakers.  On the earnings front, BBY, CBRE, DISCA, DISCK, FLIR, NRG, NLSN, PWR, and SRE all report before the Open.  Then ADSK, BIDU, CNP, EOG, EIX, MNST, MYP, NKTR, NI, OXY, PRGO, and WDAY report after the close.
The bears are firmly in control and a gap lower looks to be in the cards. However, volatility is high and we will very likely see intraday swings. So, anyone trading now needs to either be fast, able to endure pain and/or hedged. Remember that cash is a perfectly valid position and sometimes the very best position you can take.
Be careful, keep following the trend, listen to price action and trade consistently.  Remember Buffett's number one rule for making a lot of money in the market: 1) Don't lose a lot of money in the market! Trading is a job and it requires consistent, careful, and effective work...not a gunslinger, get rich quick mentality.
Ed
Swing Trade ideas for your watchlist and consideration: IOVA, CME, NFLX, FLO, BYND, TDOC, LPX, SGRY, NTNX, SIG. Trade smart, take profits along the way and trade your plan. Also, don't forget to check for upcoming earnings. Finally, remember that the stocks/etfs we mention and talk about in the trading room are not recommendations to buy or sell.

🎯 Mike Probst: Rick, Got CTL off the scanner today. Already up 30%. Love it.
🎯 Dick Carp: the scanner paid for the year with HES-thank you
🎯 Arnoldo Bolanos: LTA scanner really works $$, thanks Ed.
🎯 Bob S: LTA is incredible…. I use it … would not trade without it
🎯 Malcolm .: Posted in room 2, @Rick... I used the LTA Scanner to go through hundreds of stocks this weekend and picked out three to trade: PYPL, TGT, and ZS. Quality patterns and with my trading, up 24%, 7% and 12%.... this program is gold.
🎯 Friday 6/21/19 (10:09 am) Aaron B: Today, my account is at +190% since January. Thanks, RWO HRC Flash Malcolm Thomas Steve Ed Bob S Bob C Mike P and everyone that contributes every day. I love our job.
Hit and Run Candlesticks / Road To Wealth Youtube videos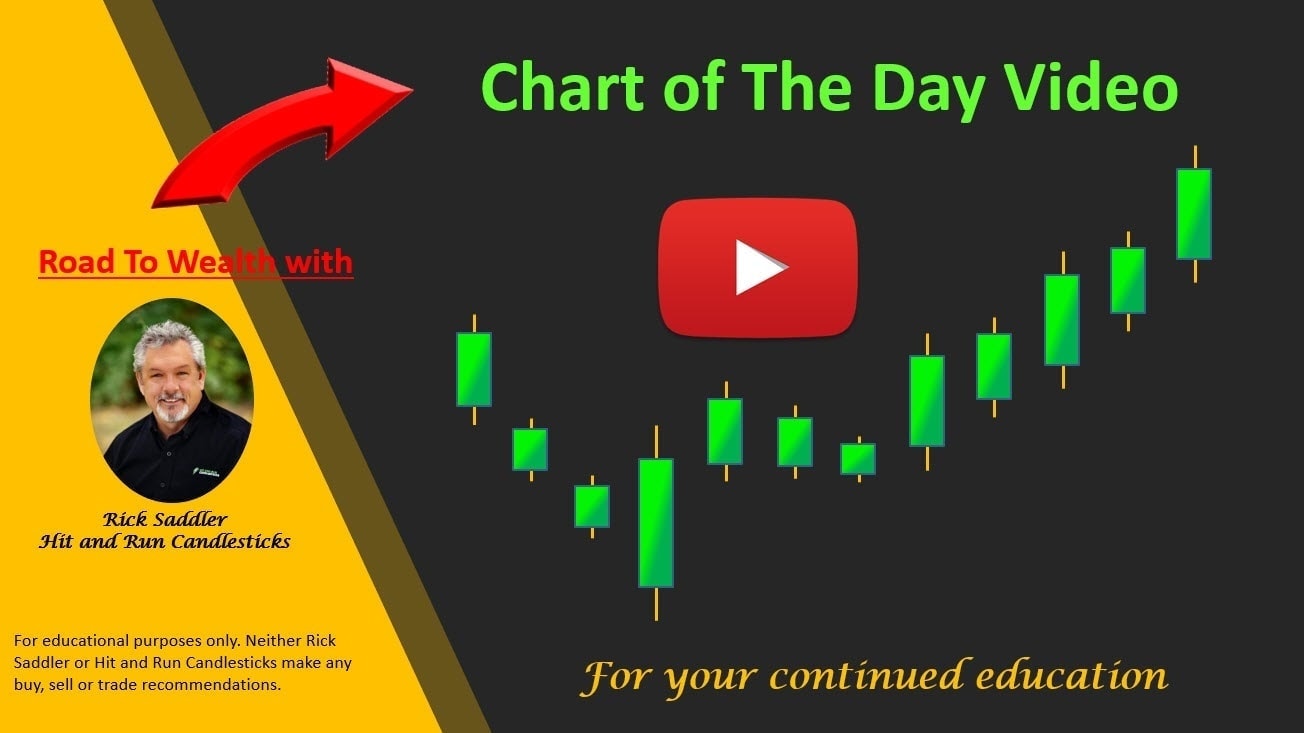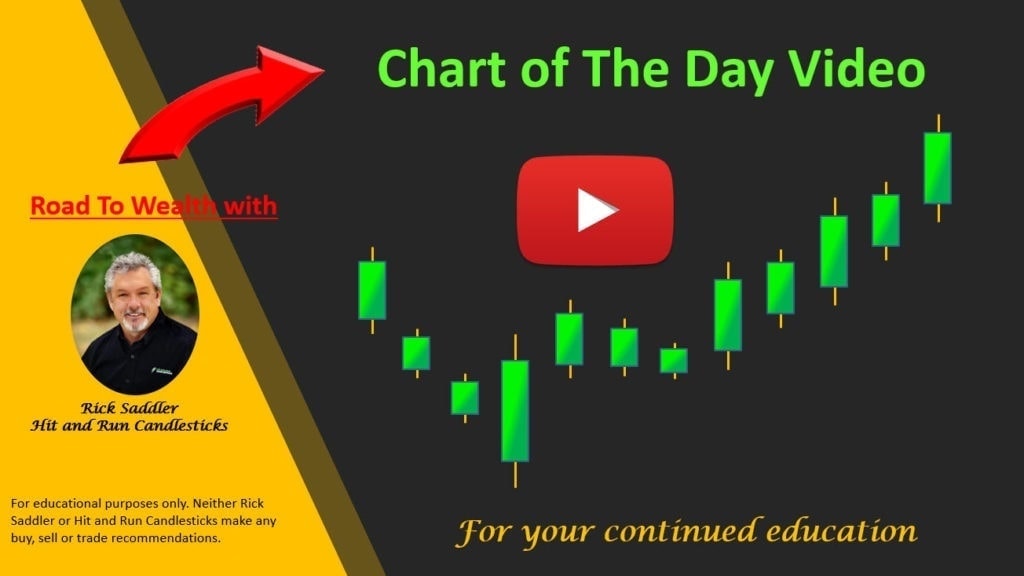 Disclosure: We do not act on all trades we mention, and not all mentions acted on the day of the mention. All trades we mention are for your consideration only.




Free YouTube Education • Subscription Plans • Private 2-Hour Coaching
DISCLAIMER: Investing / Trading involves significant financial risk and is not suitable for everyone. No communication from Hit and Run Candlesticks Inc, its affiliates or representatives is not financial or trading advice. All information provided by Hit and Run Candlesticks Inc, its affiliates and representatives are intended for educational purposes only. You are advised to test any new trading approach before implementing it. Past performance does not guarantee future results. Terms of Service