Markets took a hit Friday as the spread of coronavirus spooked the bulls.  From a candlestick perspective, all three indices printed Bearish Engulfing signals on the day.  At the close, the SPY had lost 0.89%, the DIA lost 0.60%, and the QQQ lost 0.84%.  As you'd expect, the VXX rose 3.87%, but to a still historically-low 14.24.  Meanwhile, the T2122 fell closer to, but still not in oversold territory at 28.09.  With this all said, all the indices sit only about one percent from their all-time highs.
The spread of coronavirus has accelerated over the weekend, with the death toll now at 80+, about 2,900 cases confirmed and the WHO estimating some 100,000 people worldwide have the virus.  The US Center for Disease Control (CDC) now says there are 5 confirmed cases in the US and they are tracking close to 100 other suspected cases across 22 states. The biggest concern is that China says they have learned it can take up to 14 days for the virus to exhibit symptoms (like the fever which is being used to screen for it) and in the meantime, the virus can still be transmitted between people before those symptoms even show up.
While this is concerning and global markets are spooked at the thought of a pandemic, we do need to keep this in perspective. So far, the standard flu kills more than 100 times as many people each year as this virus has killed. And we haven't seen "panic in the streets" over the flu.

In the US, the main story continues to be the impeachment trial.  The House Managers (Prosecution) wrapped up their 3-days of presentation on Friday. The President's Counsel then began by using entertainment language as they classified their Saturday presentation as a "trailer." They resume Monday, with the speculation now being their portion will be shorter since the facts are essentially undisputed. In related news, it was leaked Sunday night that the President's former National Security Advisor John Bolton claims the President told him directly that aid to Ukraine was linked to them investigating the Bidens (this claim to be made in his upcoming book). Time will tell whether he ever gets asked that under oath.
Monday's major economic news is limited to the Dec. New Home Sales (10 am).  Major earnings on the day include ARNC, BMY, and DHI before the open.  After Monday's close the market hears from FFIV, JNPR, PKI, and WHR.
Overnight, Asian markets are mostly closed (Lunar New Year), but those open are in the red.  In Europe, markets are strongly red across the board at this point in their day.  As of 7:45 am, U.S. futures to a large gap down on between one and a half and two percent.

As of Friday, even with a bad day, the trend remained bullish. However, as the coronavirus story escalates markets seem spooked across the world. A major gap-down to start the week could definitely give the bears the upper hand for a bit. However, the bulls have remained very resilient for months.  Regardless of what happens, all we can do is stick with the trends.  In this case, that may well mean stepping aside, hedging more or getting small until markets settle. If you do look for trades, hedge your risks, keep taking profits and move your stops to protect yourself. Above all, wait for any new trade to come to you…plan your trade and trade your plan.  
Ed
Swing Trade Ideas for your consideration and watchlist: Short: SCHW, KEY, TGT, GPC. Long: VTR, SSRM, ETSY, FSS, FSM, ULTA, JNJ, GDXJ. Trade smart, take profits along the way and trade your plan. Also, don't forget to check for upcoming earnings. The stocks/etfs we mention and talk about in the trading room are not recommendations to buy or sell.

🎯 Mike Probst: Rick, Got CTL off the scanner today. Already up 30%. Love it.
🎯 Dick Carp: the scanner paid for the year with HES-thank you
🎯 Arnoldo Bolanos: LTA scanner really works $$, thanks Ed.
🎯 Bob S: LTA is incredible…. I use it … would not trade without it
🎯 Malcolm .: Posted in room 2, @Rick… I used the LTA Scanner to go through hundreds of stocks this weekend and picked out three to trade: PYPL, TGT, and ZS. Quality patterns and with my trading, up 24%, 7% and 12%…. this program is gold.
🎯 Friday 6/21/19 (10:09 am) Aaron B: Today, my account is at +190% since January. Thanks, RWO HRC Flash Malcolm Thomas Steve Ed Bob S Bob C Mike P and everyone that contributes every day. I love our job.
Hit and Run Candlesticks / Road To Wealth Youtube videos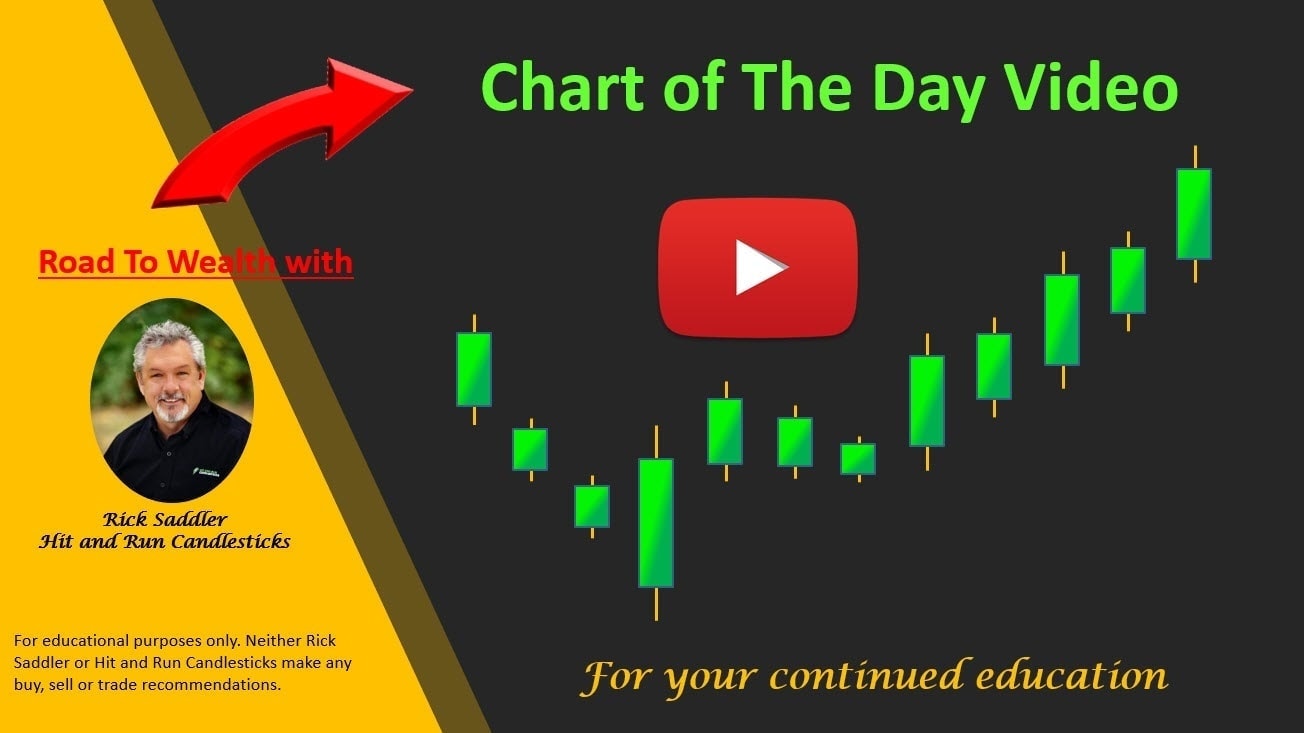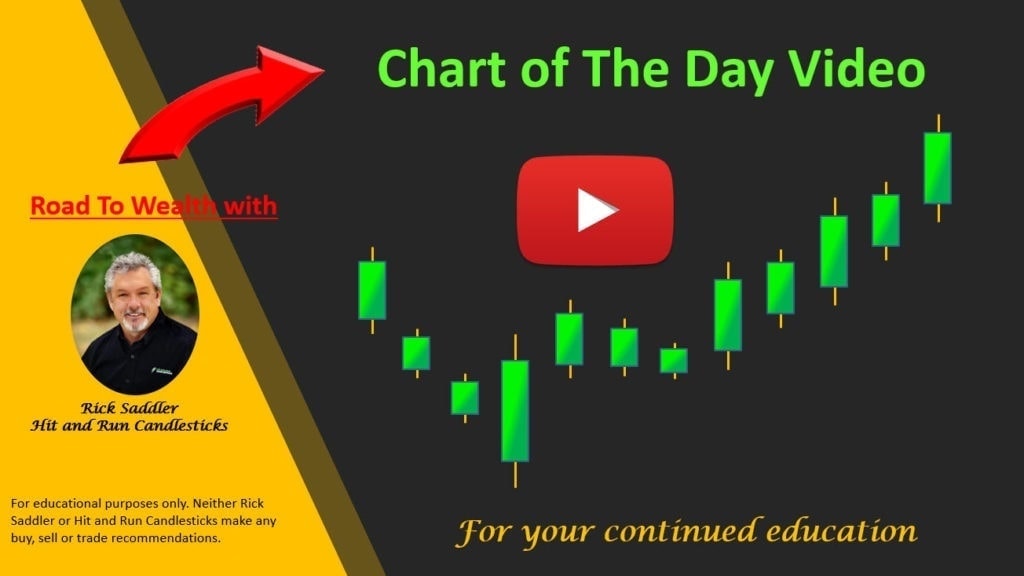 Disclosure: We do not act on all trades we mention, and not all mentions acted on the day of the mention. All trades we mention are for your consideration only.




Free YouTube Education • Subscription Plans • Private 2-Hour Coaching
DISCLAIMER: Investing / Trading involves significant financial risk and is not suitable for everyone. No communication from Hit and Run Candlesticks Inc, its affiliates or representatives is not financial or trading advice. All information provided by Hit and Run Candlesticks Inc, its affiliates and representatives are intended for educational purposes only. You are advised to test any new trading approach before implementing it. Past performance does not guarantee future results. Terms of Service