💲 Congratulations - St. Louis Blues "Stanley Cup Winners!" No trades were closed yesterday 6/12/19.  We did PFE Sept. $41.00 Calls and explained in the trading room in detail why we did. Having the right tools and an understanding of Candlesticks signals make all the difference in the world. The LTA Live Trading Alert Scanner and the Hit and Run family is the best of the best. All buys and closes announced in HRC Live Trading Room, be sure to tune in starting at 9:10 Eastern when I'll review the markets, trade ideas.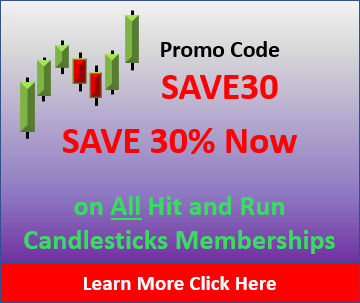 It looks as if the futures are a little bullish this morning and may try to challenge the @289.25 line or the top of the Doji yesterday. A positive close over $289.25 could put a spark in one of the bull's eyes; the other eye will be on that Bearish Engulf that will want to defend the current top.  Bullish Follow-though at the close will be important to be overly long. Fed talk coming up will be an important factor in price action, trading until then could be a little erratic and sloppy. The VXX is still under the T-Line (No Fear) and still under the lowest T-Line Channel we use (still no Fear). If the VXX can get over $28.30, we could see the (Fear).
👉 Yesterday Tuesday, June 12/19, we did not close any trades, but we did buy PFE, PFE Sept. $41.00 Calls and explained in the trading room in detail why we did. Take advantage of the 30% discount below.👇
🎯 PFE is one for the watchlist; We did buy it yesterday as it was posting a T-Line Band Alert and a Piercing Candle on the LTA Alert Scanner. (see chart below) An Inside day today and a qualified chart pattern above $43.25. 🍰 The LTA Alert Scanner and 🍰 TC2000 are my tools of choice because they work!. Rick and the HRC Members kick off the trading room starting at 9:10 Eastern when we review the markets, trade ideas, and PFE. Other charts we plan to cover is: TNDN, SNAP, SHOP, PFE, MNST and BABA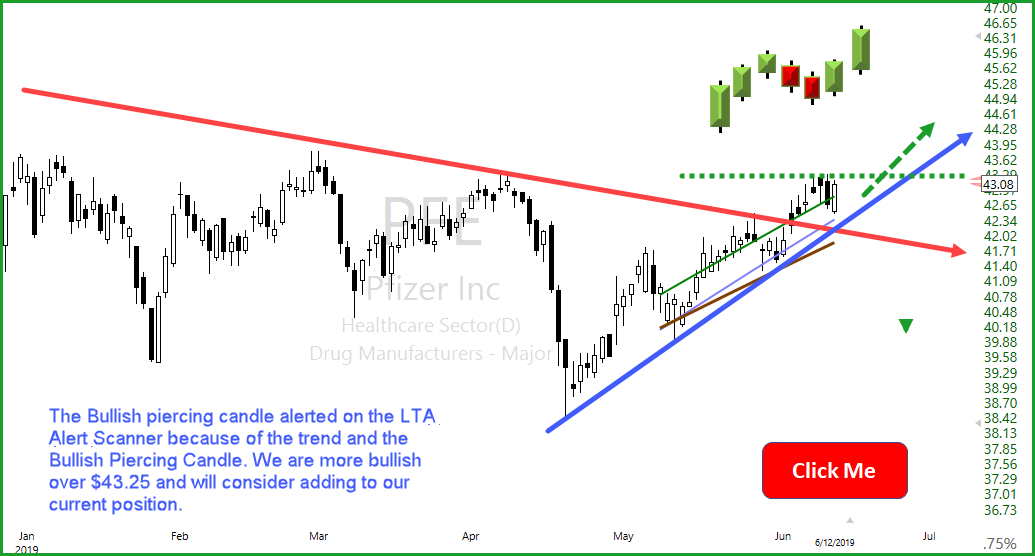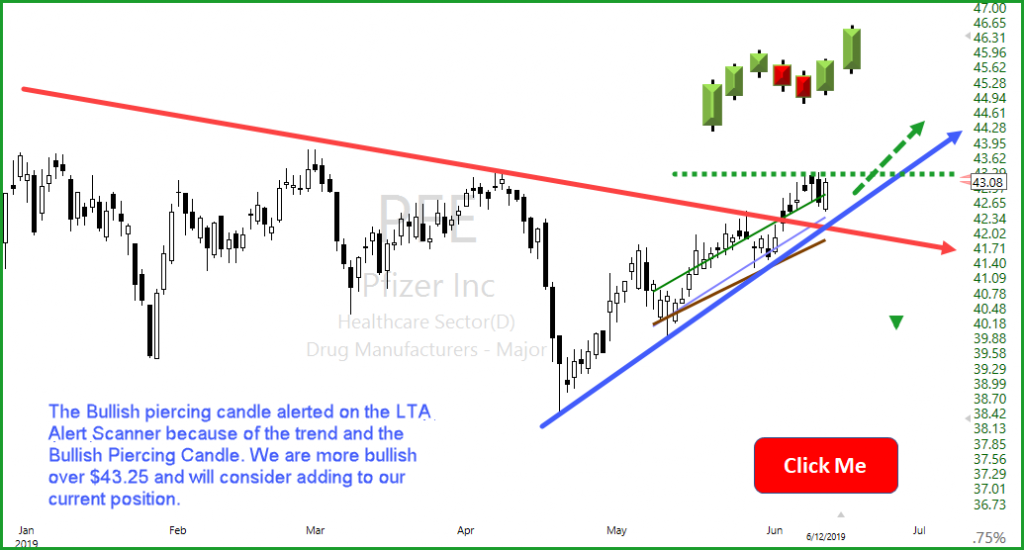 ✅ A Traders Edge In All Markets
The LTA Scanner can filter out charts that are trending, up or down and alert on charts that have Candlestick signals and patterns, western patterns and when indicators, such as MACD, Stochastics, RSI or Bollinger Bands have crossed or reaches the desired level. Hey, check out the NEW BULL PERFECT TREND ALERT. The right tools for the job.
Acton Plan
✅ Be patient. Know what you want and be patient
✅ Always plane your trade out
Use our base hit strategy, sell into strength
Buy close to your stop and support
USE the LTA Trade Alert Scanner to find the winners
We use 2 of The Worlds Best Trading Tools, TC2000 for charting, LTA-Live Trading Alerts for real-time price action, candle and candle patterns, and western patterns. The right tools for the right job.👍




Free YouTube Education • Subscription Plans • Private 2-Hour Coaching
DISCLAIMER: Investing / Trading involves significant financial risk and is not suitable for everyone. No communication from Hit and Run Candlesticks Inc, its affiliates or representatives is not financial or trading advice. All information provided by Hit and Run Candlesticks Inc, its affiliates and representatives are intended for educational purposes only. You are advised to test any new trading approach before implementing it. Past performance does not guarantee future results. Terms of Service