March Payroll numbers far below even much-lowered expectations (and having been measured several weeks ago, in mid-March) offset an incredible oil rally Friday to leave indecisive Bearish Harami Spinning Top candles across all 3 major indices. On the day, the SPY closed down 1.54%, the DIA down 1.57%, and the QQQ down 1.42%.  As mentioned, oil (WTI) rallied 14% to close at $28.80/barrel.  The 10-year bond yield also closed down to 0.611%. Interestingly, even going into the weekend the VXX was down again to 45.44.
The President's Friday meeting with US Oil company execs failed to make progress. The companies oppose production cuts and the President took no action on the matter (options discussed previously). US supply cuts were a prerequisite for Russian/Saudi agreement to the deal the President implied he had brokered (a 10-15mil barrels/day cut in Russian/Saudi oil production).  So, Friday's failure led to more name-calling over the weekend.  As a result, the planned Monday OPEC+ conference has now been postponed until "maybe Thursday."  After two days of MASSIVE price gains the end of last week (32% overall), oil is likely to fall hard again Monday on the loss of recently renewed hope.  This story will continue to develop as Russia and the Saudis are trying to enlist G20 members to pressure the US to cut oil production as well. 
Over the weekend, the President also started backing away from his April 30 date for the easing of anti-virus measures.  He again floated Easter for some easing as he once more started repeating the business mantra "the cure cannot be worse than the disease."  However, the President also said this week and next will be bad, with a lot of deaths, just one day before he said we are seeing light at the end of the tunnel.  There was also a heated argument Sunday in the President's Task Force with a non-member, non-expert (Navarro) demanding that restrictions be eased and the malaria drug be touted despite no data proving its effectiveness. Dr. Fauci apparently did not back down. So, to say the messaging coming from the White house is mixed is an understatement.

The world has now surpassed 1.25 million diagnosed cases of COVID-19.  The global headline virus numbers have now reached 1,285,261 confirmed cases and 70,356 deaths.  In the UK, PM Johnson was admitted to hospital "for tests" after his diagnosis with COVID-19 last week.  In Asia, Singapore quarantined 20,000 foreign workers in two dormitories amid a new uptick in cases. Japan announced a massive economic stimulus worth 20% of their normal GDP, while at the same time PM Abe prepares to declare a state of emergency for larger cities. However, the growth rate in Spain and Italy continues to flatten.
Meanwhile, in the US we now have 337,933 confirmed infections and 9,648 deaths.  Perhaps just an oddity, but at least one Tiger in a NYC Zoo has tested positive as of Sunday, with other large cats showing symptoms.  This raises the specter of either the virus evolving or human-animal transmission also being a risk. However, the news is not all bad as the growth rate in new cases has slowed in New York.
Overnight, Asian markets were green across the board.  In Europe, markets are also strongly green across the board at this point in their day.  As of 7:30 am, US futures are pointing to a large gap higher at the open (about 4%).

There are no major economic news or earnings reports for Monday. 
Markets seem to want to latch on to optimism. A slow in the new case and death rates in Europe and the first signs of the same in some parts of the US may let bulls run again. However, expect economic news cycles to continue to be terrible for a long time to come.  The impact on quarterly numbers is also likely to drag on for two more reporting cycles.  As we've said, a lot of bad news is already "baked in" to markets.  Either way, we have to assume there will continue to be a lot of gaps and volatility.  We need to continue to either be very fast (day trade), very slow (long-term holds) or just wait.
Ed
Swing Trade Ideas for your watchlist and consideration: MO, MXIM, MDLZ, BMY, INTC, MSFT, LLY, CAT, CSCO, XOM. Trade smart, take profits along the way and trade your plan. Also, don't forget to check for upcoming earnings. Finally, remember that the stocks/etfs we mention and talk about in the trading room are not recommendations to buy or sell.

🎯 Mike Probst: Rick, Got CTL off the scanner today. Already up 30%. Love it.
🎯 Dick Carp: the scanner paid for the year with HES-thank you
🎯 Arnoldo Bolanos: LTA scanner really works $$, thanks Ed.
🎯 Bob S: LTA is incredible…. I use it … would not trade without it
🎯 Malcolm .: Posted in room 2, @Rick… I used the LTA Scanner to go through hundreds of stocks this weekend and picked out three to trade: PYPL, TGT, and ZS. Quality patterns and with my trading, up 24%, 7% and 12%…. this program is gold.
🎯 Friday 6/21/19 (10:09 am) Aaron B: Today, my account is at +190% since January. Thanks, RWO HRC Flash Malcolm Thomas Steve Ed Bob S Bob C Mike P and everyone that contributes every day. I love our job.
Hit and Run Candlesticks / Road To Wealth Youtube videos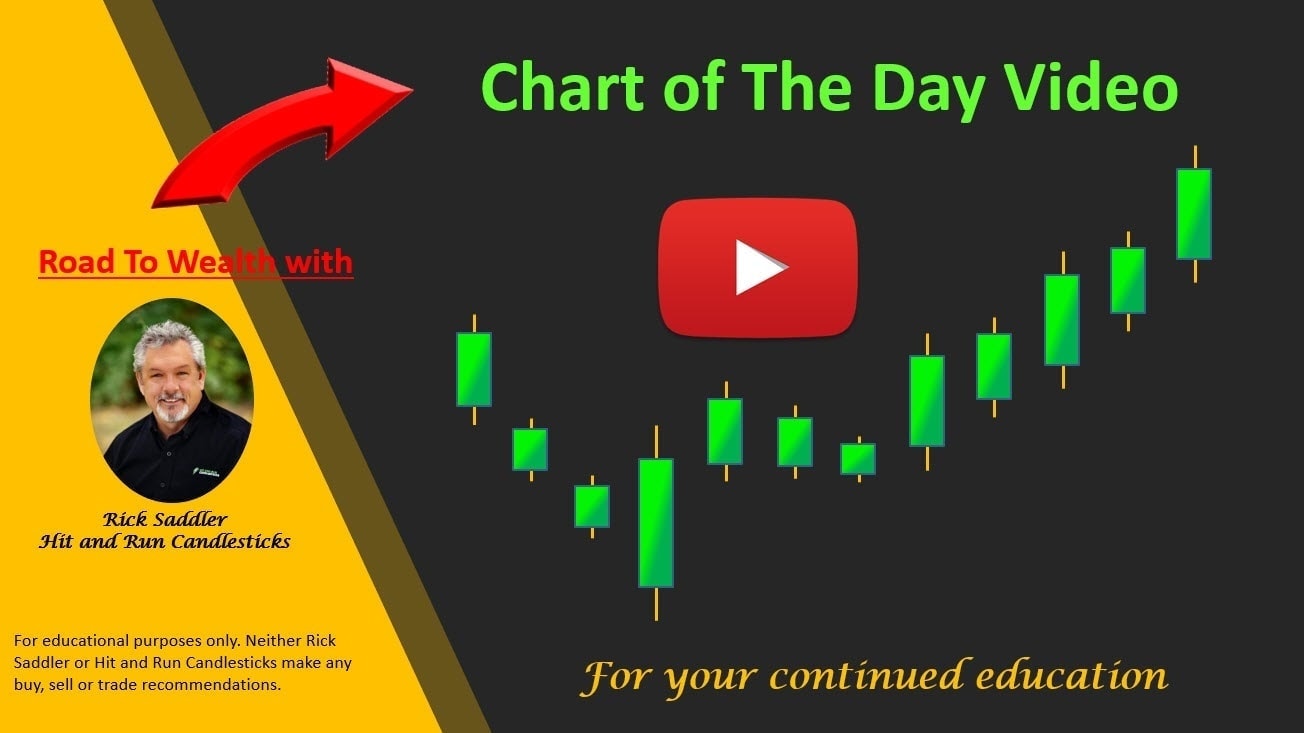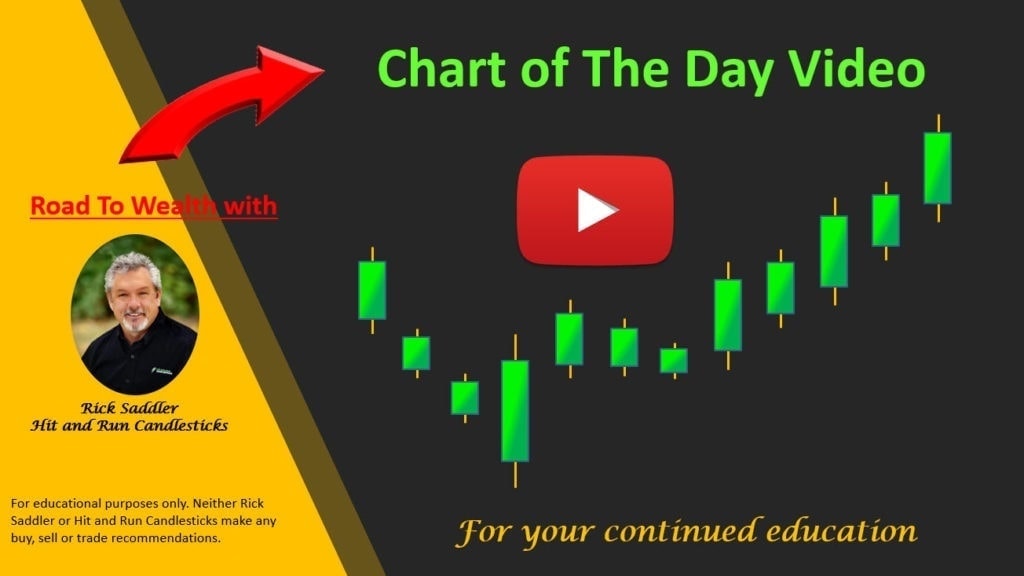 Disclosure: We do not act on all trades we mention, and not all mentions acted on the day of the mention. All trades we mention are for your consideration only.




Free YouTube Education • Subscription Plans • Private 2-Hour Coaching
DISCLAIMER: Investing / Trading involves significant financial risk and is not suitable for everyone. No communication from Hit and Run Candlesticks Inc, its affiliates or representatives is not financial or trading advice. All information provided by Hit and Run Candlesticks Inc, its affiliates and representatives are intended for educational purposes only. You are advised to test any new trading approach before implementing it. Past performance does not guarantee future results. Terms of Service