In a very up-down day on Tuesday, markets closed on a down, ending the day near the lows. The quarter-end buying (fund rebalancing) that some had predicted never seemed to materialize during the day. As a result, the indices failed recent high resistance to end the worst quarter in market history. For the day the SPY closed down 1.49%, the DIA down 1.73%, and QQQ down 0.85%. Technically speaking, all three major indices printed Bearish Harami signals, but not inside days. As for Oil (WTI) after a large gap higher (on Chinese economic data), traders sold the rip all day with it closing down at $20.16/barrel. The 10-year bond yield was down as well, closing at 0.668%.
After the close, the President told the daily presser "we're going to have a hell of a bad two weeks…maybe three weeks" Then Dr. Fauci (NIH) said they still project between 100,000 and 200,000 American deaths (but a slide presented showed the upper number as 240,000). Still, it could be much worse as even simple modeling shows that 330 million people times just a 10% infection rate times a 1% death rate (of infected) would be 330,000 deaths. And, unfortunately, the US doesn't have the massive per-capita testing, strict quarantines, or strong social compliance of other nations (at least yet) to rely on to keep infection rates below 10%. So, as the President is now acknowledging, the news for at least the next several weeks is going to be very bad. What he can't tell us is how much of that is already baked-into markets.
In related news, during the day the President tried to get in front of the next bailout bill as he called for $2 Trillion in infrastructure spending. In addition, Democratic Senators began pressuring Treasury Sec. Mnuchin to ensure the proper oversight of the $500 billion bailout fund approved last week. (When he signed the bill, the President wrote a note saying he won't allow the fund Inspector General to report to Congress on fund decisions without his express permission. Nobody can read minds, but his adding such a note certainly implies there needs to be concern about fund administration.)

The global headline virus numbers continue to grow exponentially, now at 875,445 confirmed cases and 43,459 deaths.  Meanwhile, the US now has 189,633 confirmed infections and 4,081 deaths.  One indication of the situation is that the state of CA says it will release 3,500 prisoners early due to the virus.
Overnight, Asian markets were deep in the red, despite private date on China PMI showing a modest expansion (above estimates) in growth, which more or less confirmed yesterday's official data. In Europe, markets are also strongly on the red side at this point in their day. As of 7:45 am, after another choppy overnight session, the US futures are pointing to a large gap down at the open.
Wednesday's major economic news includes ADP Nonfarm Employment (8:15 am), Mar. Mfg. PMI (9:45 am), Mar. ISM Mfg. PMI (10 am), and Crude Oil Inventories (10:30 am). The only major earnings on the day will be PVH after the close.

We should expect news cycles about the US and most of the world to continue to be terrible for at least another 30 days. The impact on quarterly numbers is also likely to drag on for two more reporting cycles. However, as we've said, a lot of bad news is already "baked in" to markets.
So, while it MIGHT be time to slowly start looking for setups to enter again, it is not time to get aggressive. Expect erratic trading to continue and size any positions you take correctly for the risk being taken. As always, don't try to predict reversals, don't chase runners, and wait for the trades to come to you. We need to continue to either be very fast (day trade), very slow (long-term holds) or just wait.
Ed
Sorry, but no Swing Trade Ideas due to extreme market volatility. Trade smart, take profits along the way and trade your plan. Also, don't forget to check for upcoming earnings. Finally, remember that the stocks/etfs we mention and talk about in the trading room are not recommendations to buy or sell.

🎯 Mike Probst: Rick, Got CTL off the scanner today. Already up 30%. Love it.
🎯 Dick Carp: the scanner paid for the year with HES-thank you
🎯 Arnoldo Bolanos: LTA scanner really works $$, thanks Ed.
🎯 Bob S: LTA is incredible…. I use it … would not trade without it
🎯 Malcolm .: Posted in room 2, @Rick… I used the LTA Scanner to go through hundreds of stocks this weekend and picked out three to trade: PYPL, TGT, and ZS. Quality patterns and with my trading, up 24%, 7% and 12%…. this program is gold.
🎯 Friday 6/21/19 (10:09 am) Aaron B: Today, my account is at +190% since January. Thanks, RWO HRC Flash Malcolm Thomas Steve Ed Bob S Bob C Mike P and everyone that contributes every day. I love our job.
Hit and Run Candlesticks / Road To Wealth Youtube videos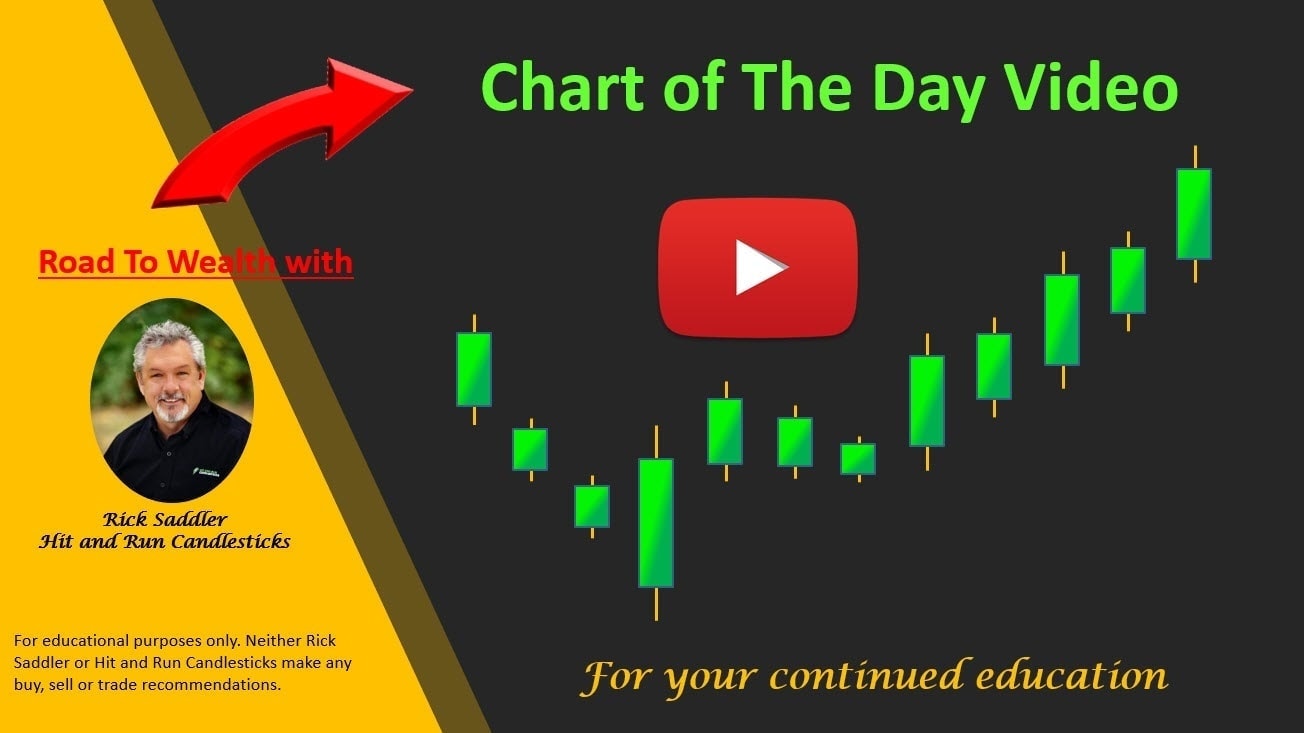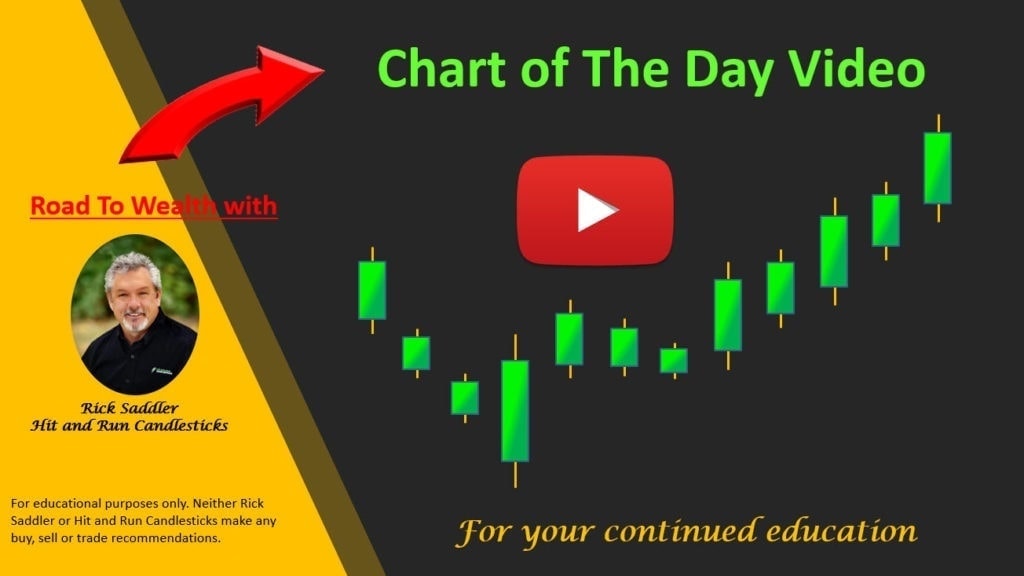 Disclosure: We do not act on all trades we mention, and not all mentions acted on the day of the mention. All trades we mention are for your consideration only.




Free YouTube Education • Subscription Plans • Private 2-Hour Coaching
DISCLAIMER: Investing / Trading involves significant financial risk and is not suitable for everyone. No communication from Hit and Run Candlesticks Inc, its affiliates or representatives is not financial or trading advice. All information provided by Hit and Run Candlesticks Inc, its affiliates and representatives are intended for educational purposes only. You are advised to test any new trading approach before implementing it. Past performance does not guarantee future results. Terms of Service