Monday saw heavy pre-market volatility, a gap higher and an instant selloff.  However, after the first half-hour, the bulls stampeded the rest of the day buying everything hard on the expectation of large and near-immediate rate cuts by the Fed.  The result was a massive rally day where the SPY closed up 4.33%, the DIA up 4.90%, and the QQQ up 5.16%.  The VXX too was volatile but closed down 3.42% to 22.03.
While coronavirus is the main story, markets have now jumped past the impact to assuming potential rate cuts, QE, G7-coordinated easing, and maybe US tax cuts will erase the economic impact companies are and will experience.  For example, JPM reported they believe the Fed will cut half a percent in March and another quarter percent in April.  This fits with current markets that have 100% priced in a 50-basis-point cut this month and the betting is 70% on the side of a second cut in April.  Still, economists are saying that the rate cuts might make it seem like the government is doing something, but are unlikely to actually help the actual economy. (The belief is the lags are too long in the economy and we are already at incredibly low rates.) So, while markets are expecting these things, nothing concrete has actually happened yet.  Therefore, the question is "Can and will the Fed really cut as fast and as much as markets expect?"
The headline virus numbers have risen to 92,100 confirmed cases and over 3,150 deaths globally.  This includes over 10,000 cases outside China as the outbreaks in places like South Korea (5,200), Italy (2,100), Iran (2,400), Japan (270), France (200), Germany (170), Spain (120), and the US (105) continue to expand.  In the US, cases exist in 14 states and the death toll has now risen to six. 

Asian markets were volatile and mixed Tuesday (China up, Japan down).  However, Europe is following the US example from Monday.  They are strongly green across the board at this point.  As of 7:30 am, U.S. futures are mixed and flat with traders apparently waiting on the results of the G7 conference call today.
The only major scheduled economic news for Tuesday is a Fed speaker in the afternoon.  However, expect some statement following the G7 Economic Leader Conference Call.  That will probably be the true economic news driver today.  Major earnings reports are limited to AZO, KSS, and TGT before the open.  After the close, HPE, JWN, and ROST all report.

Markets have already latched on to expectations of the Fed (and G7) saving the day and of the virus impacts being lower than forecast on earnings.  Monday's rally was very impressive.  However, it's worth noting that we were down 11-12% the prior week.  So, a rebound was due anyway.  We also have to bear in mind that regardless of what the market expects, nothing has actually been done yet that will change economic realities.  We rallied on hope alone Monday. It is easy to see that it would not take much disappointment to tip things back into "sell, sell, sell" mode.  The bottom line is, be careful.
If you are a fast trader and you make good money in those markets, this might be your time.  If that's the case, then go for it. However, the question remains the same.  "Do I really want to be trading in these conditions?  Do I have an advantage in this kind of market?"  Hopefully, an announcement from the G7 and Fed can clear these questions up.  However, I won't be front-running those decisions/announcements. As always, I'm going to urge you not to chase, not to revenge trade, and not to pick bottoms or tops.  Trading is a business, cash is a valid position, and consistent, effective trading is the goal.
Ed
Swing Trade Ideas for your watchlist and consideration: CLX, BIIB, ENPH, BMRN, FLO, S, DXCM, NUAN, ALKS, TDOC, TPC, GTT. Trade smart, take profits along the way and trade your plan. Also, don't forget to check for upcoming earnings. Finally, remember that the stocks/etfs we mention and talk about in the trading room are not recommendations to buy or sell.

🎯 Mike Probst: Rick, Got CTL off the scanner today. Already up 30%. Love it.
🎯 Dick Carp: the scanner paid for the year with HES-thank you
🎯 Arnoldo Bolanos: LTA scanner really works $$, thanks Ed.
🎯 Bob S: LTA is incredible…. I use it … would not trade without it
🎯 Malcolm .: Posted in room 2, @Rick... I used the LTA Scanner to go through hundreds of stocks this weekend and picked out three to trade: PYPL, TGT, and ZS. Quality patterns and with my trading, up 24%, 7% and 12%.... this program is gold.
🎯 Friday 6/21/19 (10:09 am) Aaron B: Today, my account is at +190% since January. Thanks, RWO HRC Flash Malcolm Thomas Steve Ed Bob S Bob C Mike P and everyone that contributes every day. I love our job.
Hit and Run Candlesticks / Road To Wealth Youtube videos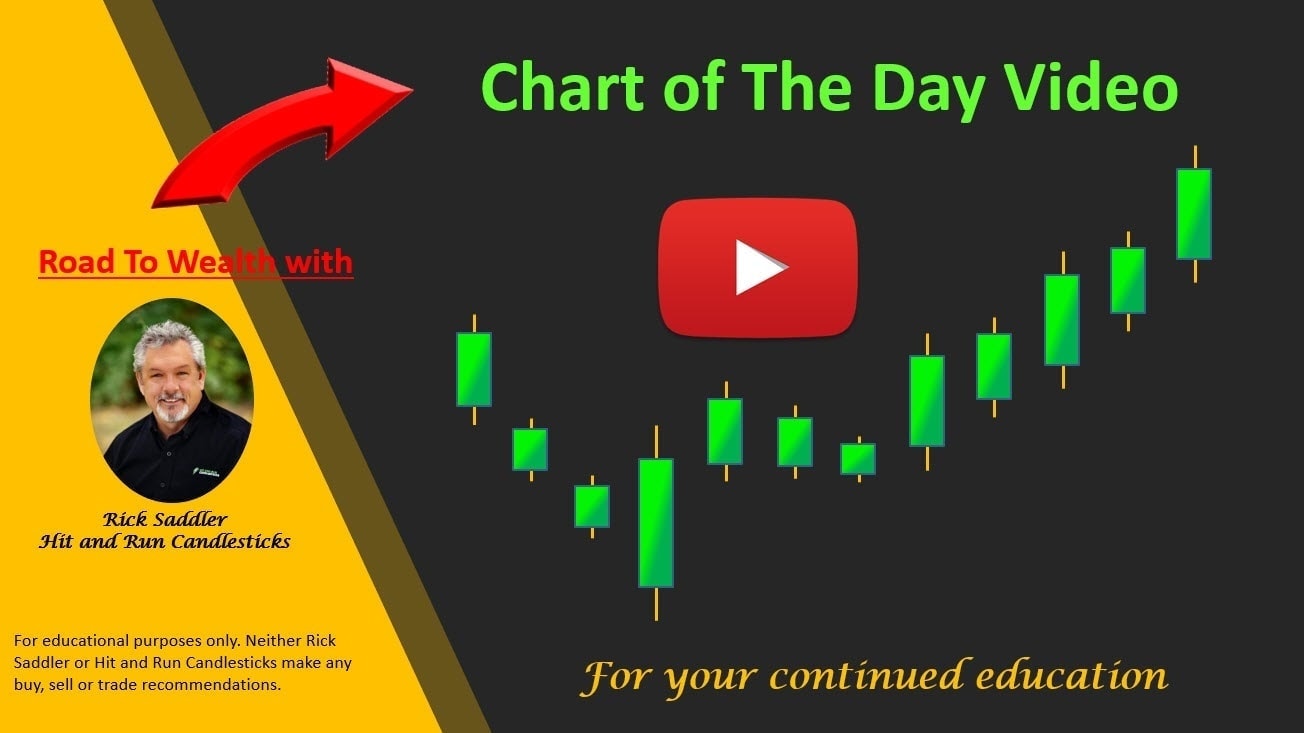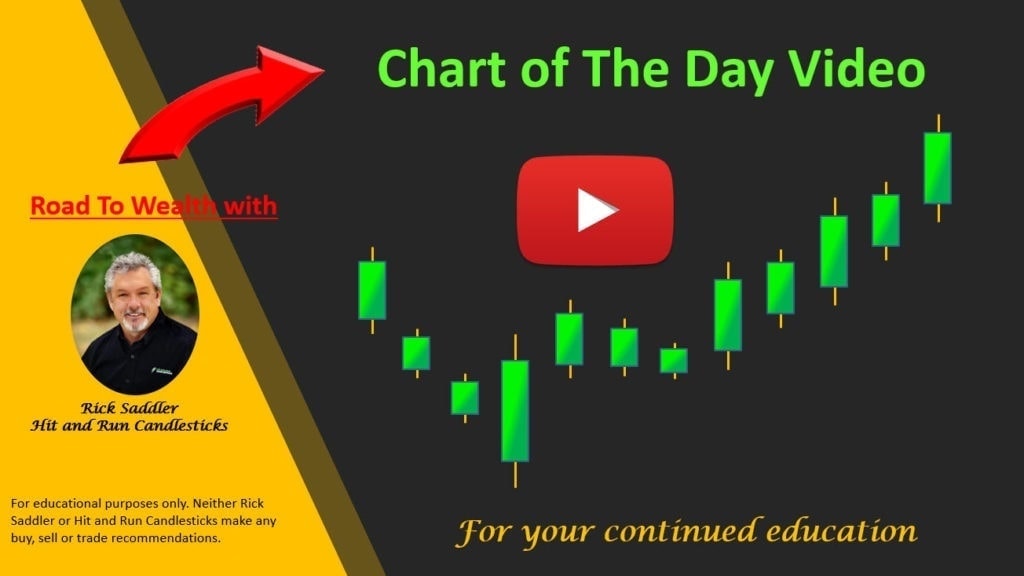 Disclosure: We do not act on all trades we mention, and not all mentions acted on the day of the mention. All trades we mention are for your consideration only.




Free YouTube Education • Subscription Plans • Private 2-Hour Coaching
DISCLAIMER: Investing / Trading involves significant financial risk and is not suitable for everyone. No communication from Hit and Run Candlesticks Inc, its affiliates or representatives is not financial or trading advice. All information provided by Hit and Run Candlesticks Inc, its affiliates and representatives are intended for educational purposes only. You are advised to test any new trading approach before implementing it. Past performance does not guarantee future results. Terms of Service