Turn-around Tuesday was an amazing job done by bulls, as the rest of the world led the US to a huge gap up on hopes of a massive Federal rescue bill.  Markets followed-through even when news came that there was no agreement and the Senate had adjourned for the day.  On the day the SPY was up 9.26%, the DIA up 11.19% and the QQQ up 7.82%.  This was the best day for bulls since 1933.  As you'd expect, the VXX was down to 46.77.  Oil (WTI) closed up $23.88 and the 10yr bond yield closed up to 0.834%.
Regardless of Tuesday's optimism, the Senate adjourned in the early afternoon without a deal.  However, overnight the sides agreed on a deal on a $2 Trillion stimulus package. Speaker Pelosi and Minority Leader McCarthy are now trying to get their caucuses to support any Senate deal, as-is.  This would be critical to speed because it must pass by unanimous voice consent.  A single objection from any Congressman will require delay while the House returns to Washington for a roll-call vote.  Futures fell on word of the deal.  Regardless of what happens this time, sources told Bloomberg last night that Congress is expecting two more stimulus bills before this is over.  
In the meantime, following a call with major Investors and Hedge Fund managers, the President told Fox News he wants the US to be "open and just raring to go by Easter."  Reportedly, he has soured on the ideas of quarantining and social distancing because "many Americans are ignoring the suggestions" (per unnamed aides).  On the other side, doctors, infectious disease experts, and even President Trump's former head of the FDA are saying that we need at least several weeks of lock-down to stem the virus.  Dr. Fauci (NIH) told the daily presser we would need to be flexible and data-driven and after that, the President agreed, seeming to step back from a firm Easter date.

The global headline virus numbers continue to grow exponentially, now at 434,866 confirmed cases and 19,607 deaths.  In Asia, India locked-down its 1.3 billion people for the next 21 days.  Several South American countries have also begun lockdowns.  In Europe, death tolls are up again in Italy and Spain has had to turn ice rinks into temporary morgue storage. However, in positive news out of China, both Wuhan City and Hubei Province had their quarantine lifted after two months on lock-down. 
In the US, totals are up to 54,963 cases and 784 deaths.  New Orleans is the latest major city to order a lock-down as their number of cases exploded and Governor Edwards declared a state of emergency for Louisiana.  The White House also announced that anyone who has traveled from New York should self-quarantine.  In addition, New York Governor Cuomo and NYC Mayor de Blasio both decried a massive shortfall in ventilators as they expect to need 30,000 more of them in the next one to two weeks. 
Overnight, Asian markets are strongly green again on the second day of expectation a US bailout plan passes and pumps up global economies.  Japan was up 8% to make two straight days of massive NIKKEI gains. In Europe, markets are mixed and more muted, though mostly green so far today.  In the US, futures fell on word the stimulus deal was agreed. As of 7:30 am, the futures are mixed, but mostly red with the S&P and NASDAQ pointing to lower opens and the Dow slightly on the green side. 

Major economic news on Wednesday is limited to Feb Core Durable Goods (8:30 am) and Crude Oil Inventories (10:30 am).  However, an agreement on a virus rescue plan will definitely be announced, if not signed during the day.  Major earnings are limited to PAYX before the open and MU after the close.
Don't think we are out of the woods and it's all blue skies ahead. With more "stay a home" orders, company closures, and bad economic data coming, there are a ton of bad headlines we will need to ride out.  In particular, we should be wary of Thursday's Initial Jobless Claims that are expected to be the largest in history by a wide margin.  However, it is also extremely likely the latest relief bill will be signed, more Fed steps will come and more stimulus bills will too. 
So, markets remain very erratic and there is no reason to think that will stop.  Remember, you don't have to pick the absolute bottom to make a bundle on the rebound.  So, use this downtime to get your list of tickers ready.  Get some education, refine your trading plans, and improve your trading process.  Then wait for trades to come to you.  We still have no uptrend on the daily level.  For now, continue to either be very fast (day trade), very slow (long-term holds) or just wait.
Ed
Sorry, but due to extreme volatility there are no Trade Ideas for today. Trade smart, take profits along the way and trade your plan. Also, don't forget to check for upcoming earnings. Finally, remember that the stocks/etfs we mention and talk about in the trading room are not recommendations to buy or sell.

🎯 Mike Probst: Rick, Got CTL off the scanner today. Already up 30%. Love it.
🎯 Dick Carp: the scanner paid for the year with HES-thank you
🎯 Arnoldo Bolanos: LTA scanner really works $$, thanks Ed.
🎯 Bob S: LTA is incredible…. I use it … would not trade without it
🎯 Malcolm .: Posted in room 2, @Rick… I used the LTA Scanner to go through hundreds of stocks this weekend and picked out three to trade: PYPL, TGT, and ZS. Quality patterns and with my trading, up 24%, 7% and 12%…. this program is gold.
🎯 Friday 6/21/19 (10:09 am) Aaron B: Today, my account is at +190% since January. Thanks, RWO HRC Flash Malcolm Thomas Steve Ed Bob S Bob C Mike P and everyone that contributes every day. I love our job.
Hit and Run Candlesticks / Road To Wealth Youtube videos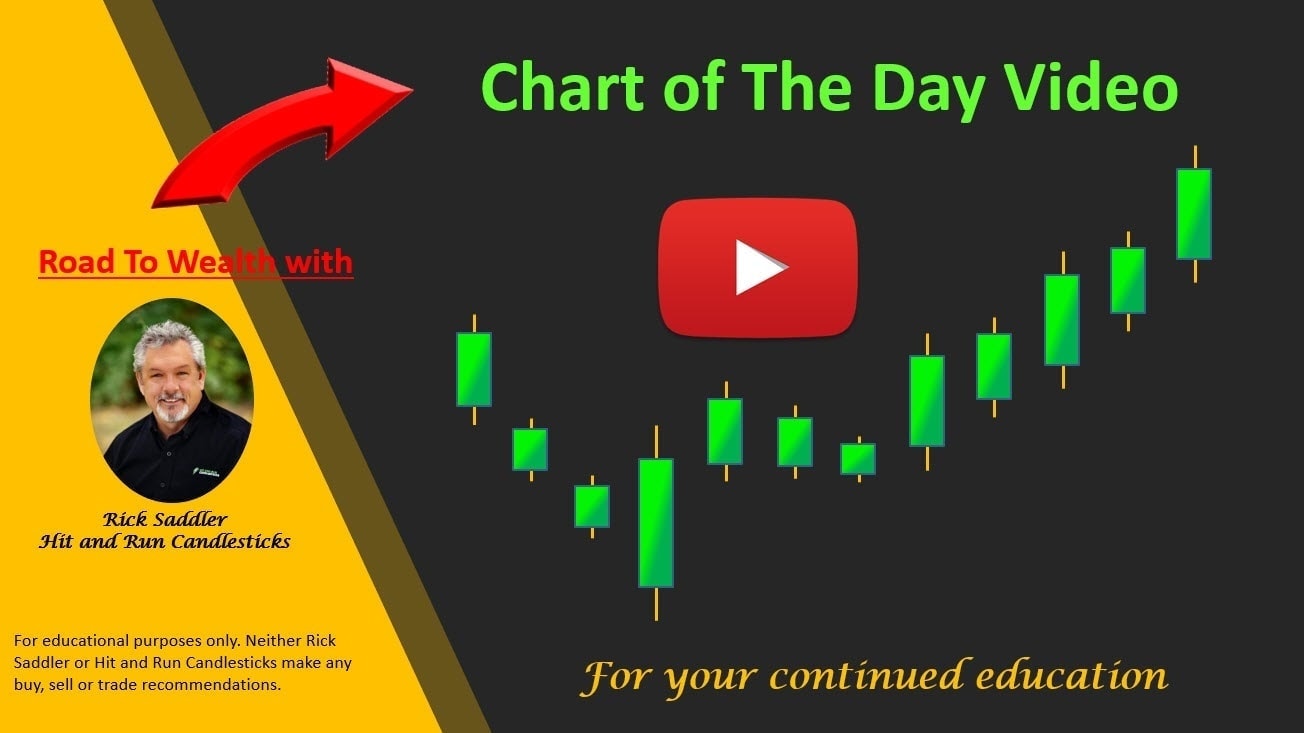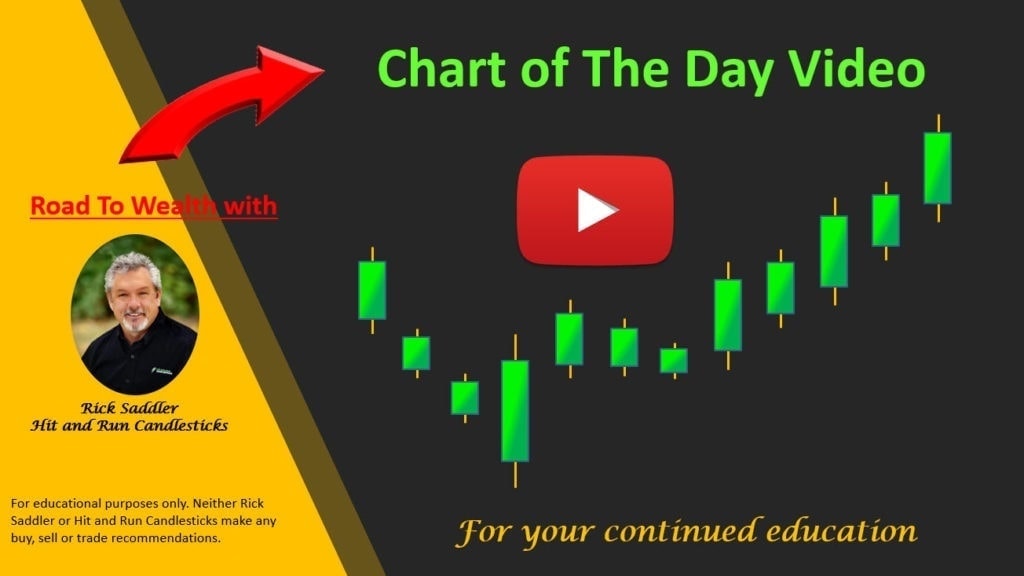 Disclosure: We do not act on all trades we mention, and not all mentions acted on the day of the mention. All trades we mention are for your consideration only.




Free YouTube Education • Subscription Plans • Private 2-Hour Coaching
DISCLAIMER: Investing / Trading involves significant financial risk and is not suitable for everyone. No communication from Hit and Run Candlesticks Inc, its affiliates or representatives is not financial or trading advice. All information provided by Hit and Run Candlesticks Inc, its affiliates and representatives are intended for educational purposes only. You are advised to test any new trading approach before implementing it. Past performance does not guarantee future results. Terms of Service